Diet Coke Launches New Design and Four Flavours
Diet Coke Unveils a Sleek New Can — and 4 Intriguing New Flavours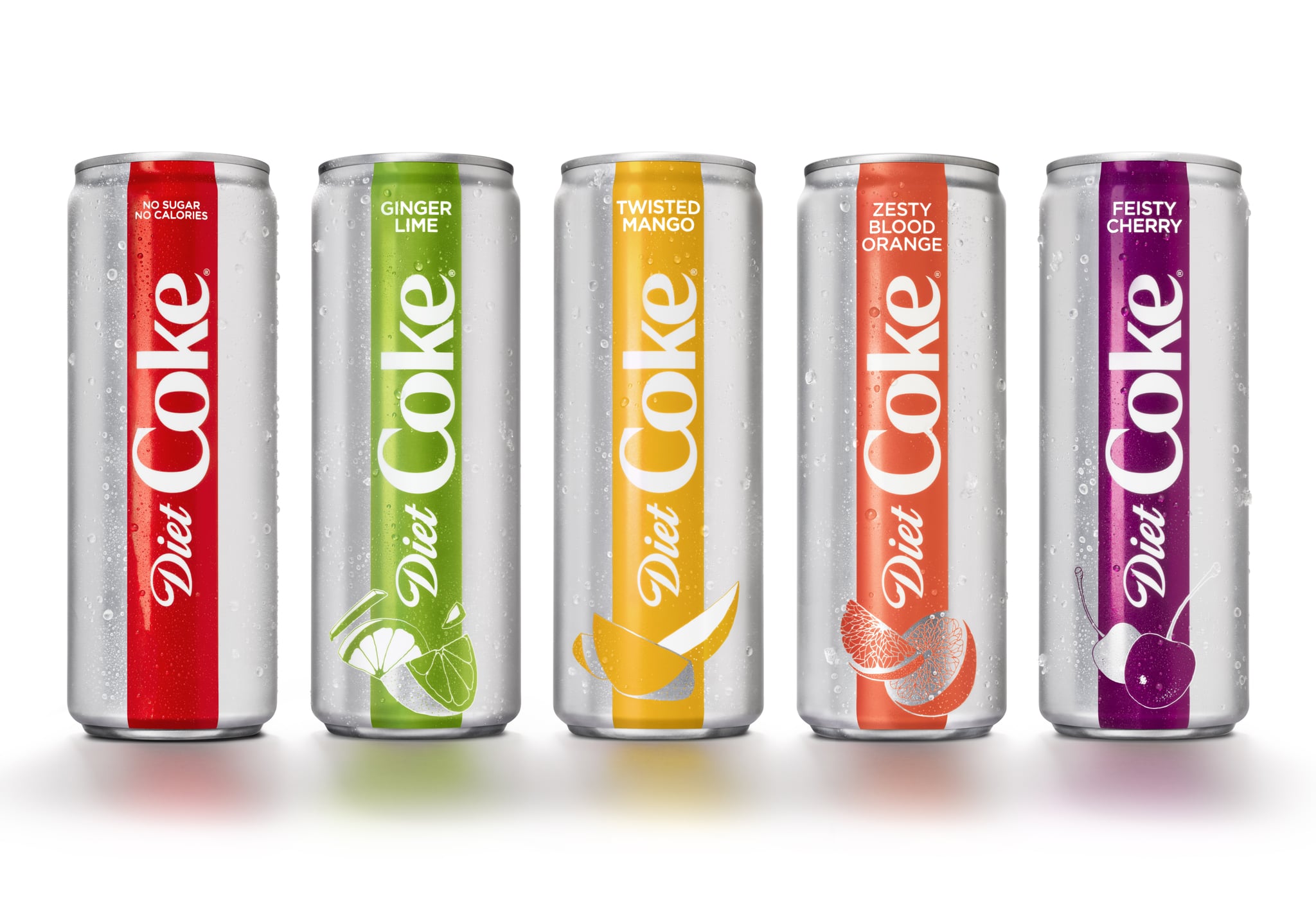 Diet Coke is getting a makeover. In an effort to appeal to younger consumers, Diet Coke is launching a sleek new design in North America . . . and the chances are it'll be headed to the UK eventually too. Whereas the previous can had a busier design with larger text, the redesigned can is more streamlined and simplified. In addition, Diet Coke unveiled four unexpected new flavors: Ginger Lime, Feisty Cherry, Zesty Blood Orange, and Twisted Mango.
"We're modernising what has made Diet Coke so special for a new generation," Diet Coke group director Rafael Acevedo said in a press statement. "Millennials are now thirstier than ever for adventures and new experiences, and we want to be right by their side."
Though the original flavour won't be changing, those four new flavours will add variety to the brand and allow Diet Coke to compete with the many sparkling drinks that have become so popular — which POPSUGAR also deemed one of the biggest trends of the coming year.
The new flavours are set to come in taller cans, and the original flavour will be available in both tall and standard-size cans, shown below.