Difference Between Heavy Cream and Whipping Cream
Heavy and Whipping Cream Are the Same Thing . . . Right?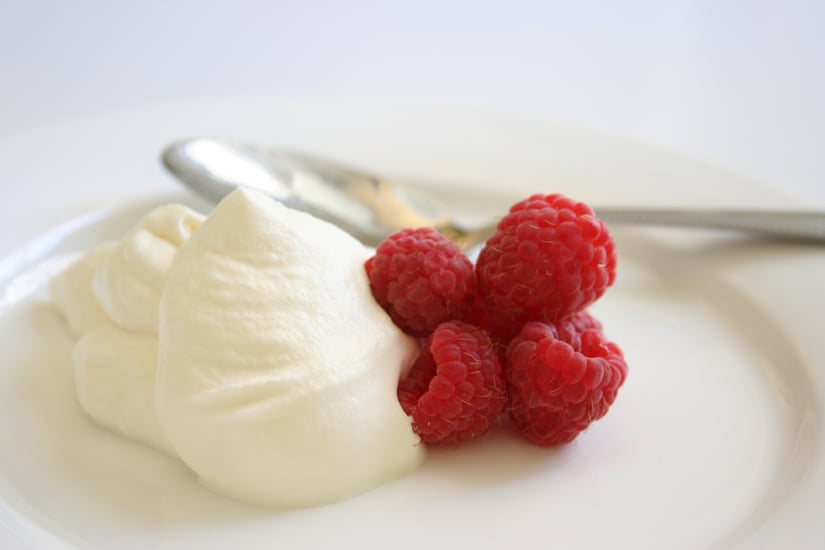 To those of you who've been forced to choose between heavy and whipping cream at the supermarket, you've probably pondered it yourself: isn't all cream more or less the same thing?
Not exactly. There are differences in milk-fat content. All cream contains at least 18 percent milk fat: "whipping cream" is made up of 30 percent, while cartons labeled "heavy cream" or "heavy whipping cream" must contain 36 percent or more. Whipping cream, heavy cream, or heavy whipping cream all work for recipes that incorporate whisked air, but don't reach for that half-and-half; at 10.5 to 18 percent milk fat, it simply won't cut it. The more fat content a cream contains, the more stable it's likely to be in a whipped state. Check out our honey whipped topping recipe for guaranteed success.
Image Source: POPSUGAR Photography / Anna Monette Roberts