Fromager d' Affinois Review
Fromager d' Affinois, a Crowd-Pleasing Bloomy Rind Cheese
As POPSUGAR editors, we independently select and write about stuff we love and think you'll like too. If you buy a product we have recommended, we may receive affiliate commission, which in turn supports our work.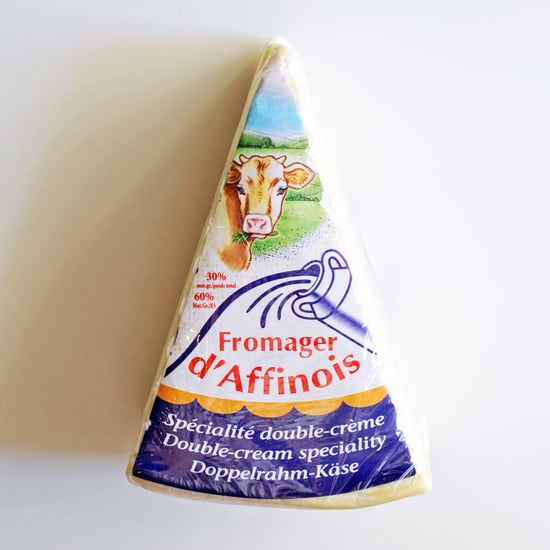 Similar in style to a classic brie or camembert, but milder than its cousins, Fromager d' Affinois ($18 per pound) is a crowd-pleaser and perfect starter cheese for even the most aggressive brie denouncers. Made in France from cow's milk, this wedge is buttery, velvety, rich, and milky-sweet — almost reminiscent of unsweetened whipped or clotted cream.
Keep reading to learn more about why we love Fromager d'Affinois.
The next time you're looking for a can't-fail cheese plate option or something to round out your picnic spread, reach for this cheese: its delicate sweetness and lack of ammonia notes (often present in bloomy rind cheeses) makes it a natural pairing with all manner of crackers, baguette, fruit, and sparkling wine. We paired it with fig preserves and lightly sweet, almost cookie-like crackers for a bite that can easily serve as dessert. For something more savory, try it with a sour baguette, or even eaten straight, sliver by sliver. Just make certain to serve it at room temperature; its texture transforms from firm and almost rubbery when chilled, to silky and spreadable when allowed to warm up.