How Does Jeff Goldblum Cook His Eggs?
Jeff Goldblum Revealed How He Cooks His Eggs, and Now We're Feeling Hungry (and Thirsty)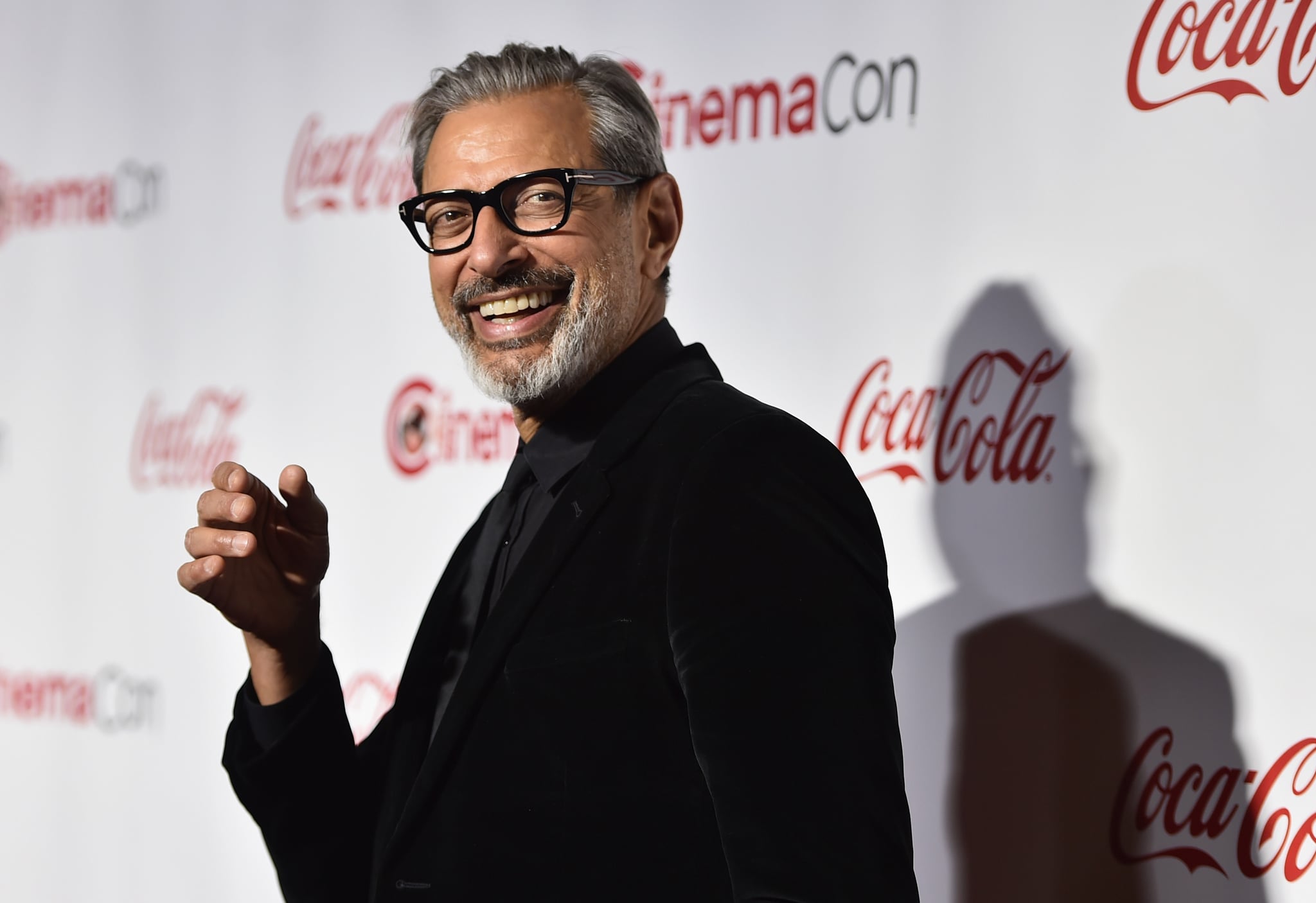 Image Source: Getty / Alberto E. Rodriguez
Have you ever found yourself zoning out and daydreaming about Jeff Goldblum whipping up a plate of eggs wearing nothing but an apron? If you somehow answered "no," that's certainly about to change.
The Jurassic World: Fallen Kingdom actor and certified heartthrob recently partook in a Reddit "Ask Me Anything" conversation, answering fan questions about everything from his favourite book (spoiler alert: it's The Great Gatsby) to what he does in his free time (he plays a lot of piano, ICYMI). One Reddit user chose to ask Jeff how he cooks his eggs, and the 65-year-old father of two responded with quite the uneggspected answer (sorry, I couldn't resist).
"Ooooh! I'd like to say shirred, but I don't even know what that is, it just sounds exotic," Jeff joked. He continued, "Really, I crack them in the pan and then just drag them around. I think it's called . . . 'scrambled and rustic,' then I like to mix some shredded cheese in them." That's right — Chef Jeff doesn't waste his time with any pesky mixing bowls or whisks. He simply cracks those shells directly above a pan and gets down to cooking.
Jeff echoed this same approach to making eggs in a recent episode of Bon Appétit's Foodcast, explaining that he "drags" the yolk around with a wooden spoon so "they become a little white and a little yellow — not all whipped up." He added, "I can get a little squeamish when they're less done," likely referring to the popular "soft scramble" method. Same, Jeff, same.
Well, there you have it folks. Raise your hand if you're ditching your usual egg-preparing techniques in favour of Jeff's way!
Image Source: IFC