Ice Breakers Glitter Snow Cone Gum
Ice Breakers Just Debuted Glittery Gum For Summer, and It Tastes Like a Snow Cone!
As POPSUGAR editors, we independently select and write about stuff we love and think you'll like too. POPSUGAR has affiliate and advertising partnerships so we get revenue from sharing this content and from your purchase.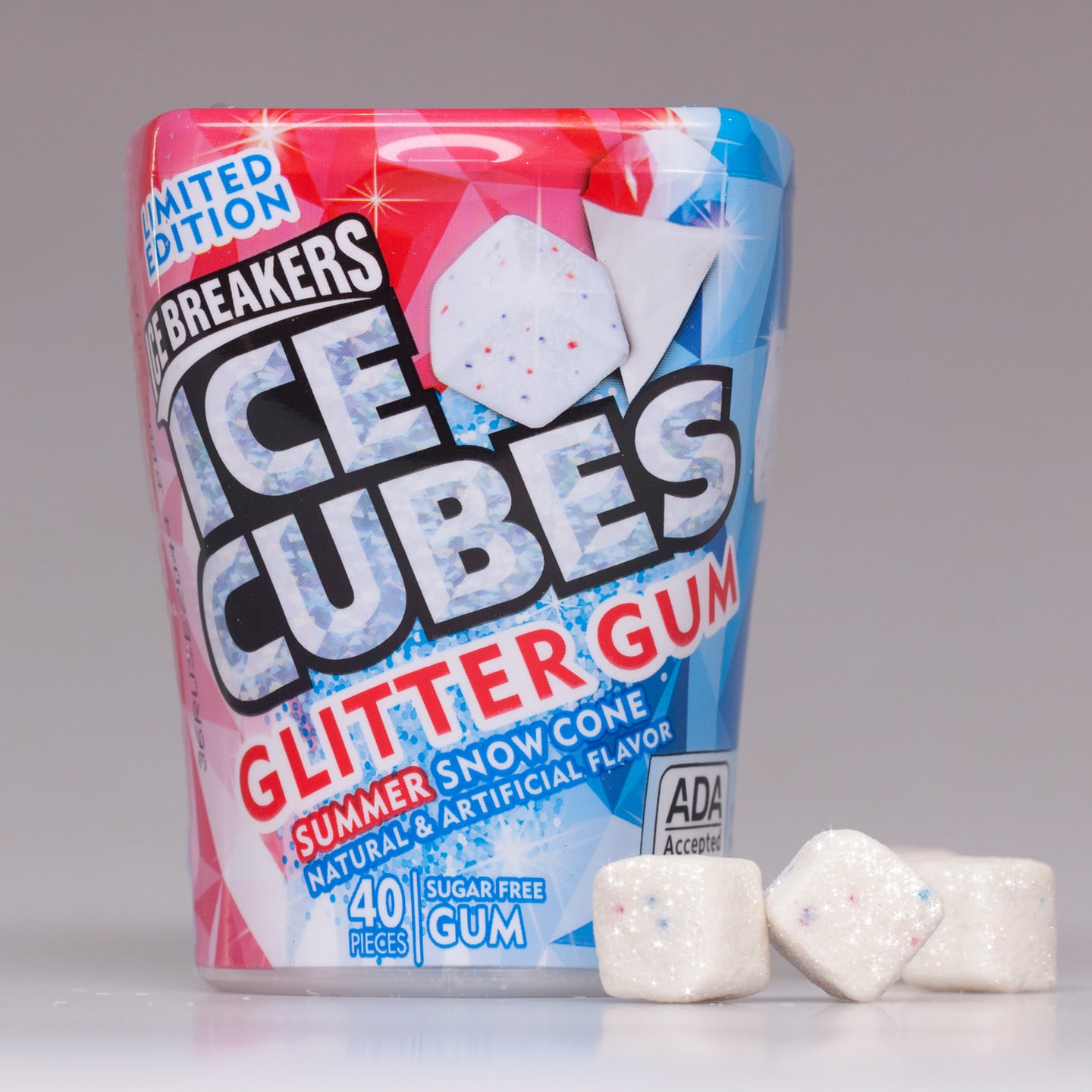 Ice Breakers is hopping on the glitter trend with one of the most exciting launches yet: glitter gum! The new Ice Breakers Ice Cubes gum has an icy, cherry snow cone flavour that will remind you of one of the most refreshing summertime treats. Each cube is covered with a dusting of edible glitter that makes it irresistibly sparkly. Hitting shelves nationwide on April 15, this limited-edition gum is certainly the first of its kind.
"Consumers are looking for extra sparkle in everyday items — whether it's what they're eating, drinking, or wearing," said Nathan Johnson, brand manager of Ice Breakers, in a press release. He's definitely right about that. Glitter sunscreen, glitter beer, and unicorn ice cream with glitter candy are just a few of the products winning people over across the nation. If you're embracing all things shimmery, look out for Ice Breakers Ice Cubes Glitter Gum Summer Snow Cone ($4) in the gum aisle soon — it's hard to miss!