KFC Clean Eating Burger Video
KFC's New Clean Eating Burger Is Everything
KFC's not exactly known for its healthy options, but all that's about to change, as the brand has collaborated with clean eating guru Figgy Poppleton-Rice to create a new #CleanEating burger. The new burger combines spiralized chicken with a cauliflower bun, baby kale, unsweetened almond yoghurt, and an "ice relish," for a more virtuous take on the classic KFC burger. Check it out in the brilliant video from the fast-food giant.
So here it is - the KFC Clean Eating Burger, presented by Figgy Poppleton-Rice herself.

Posted by KFC on Monday, February 27, 2017
OK, so obviously this isn't making its way to your local KFC any time soon! But whether or not you're a fan of clean eating, we bet you laughed at this tongue-in-cheek ad that pokes fun at "healthy" gurus who have a quirky substitute for just about everything.
The video's actually been created to promote the very un-clean new KFC menu item, the "Dirty Louisiana" burger.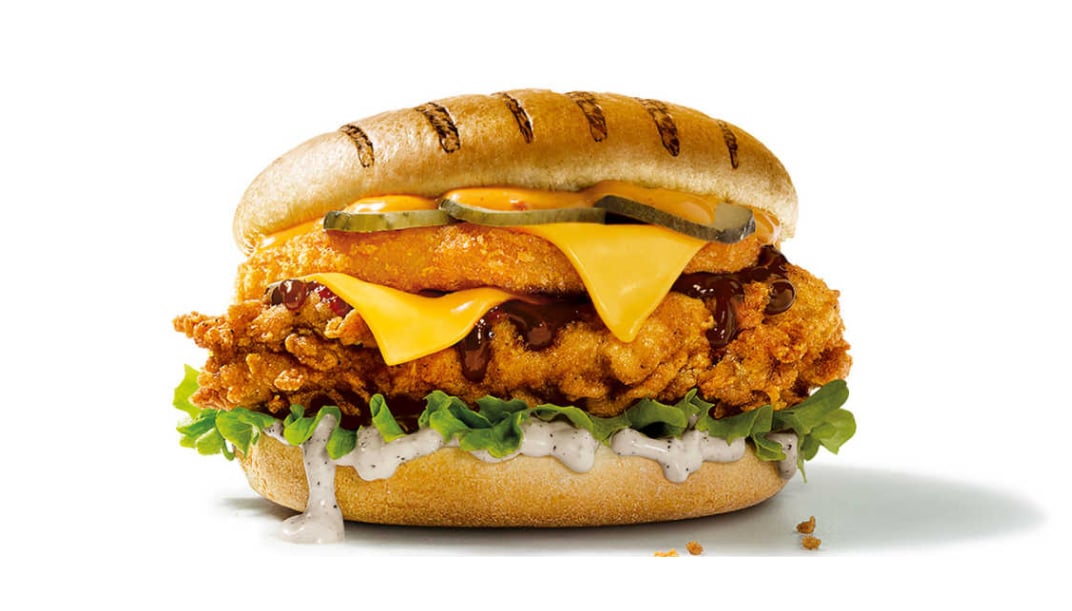 This new creation eschews the cauliflower and ice in favour of an original recipe fillet burger in a chargrilled bun with black pepper mayo, lettuce, deluxe BBQ sauce, cheese, a hash brown, supercharger sauce, and gherkins. We know which one we'd rather have! Tuck in before 26 March.