KFC Double Down Launches in UK
KFC's Bunless Double Down Is New in Town — but Only For 6 Weeks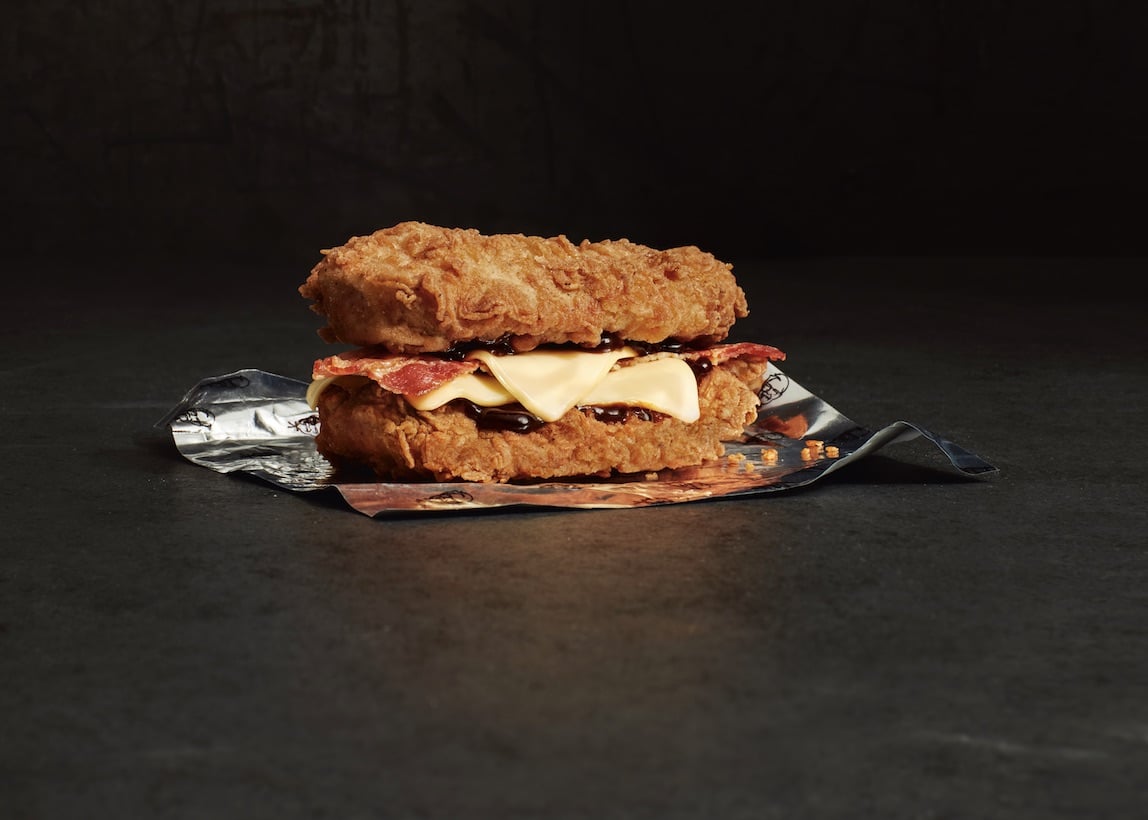 Image Source: KFC
A breadless chicken sandwich may be something you've only concocted on a drunken whim, but the IRL bunless burger brought to life by KFC is certainly more than just an intoxicated experiment. The Double Down, KFC's most successful sandwich to date, is coming to the UK after an undeniable online demand — but only for six weeks. Previously available in the US, Australia, and New Zealand, the Double Down consists of two Original Recipe chicken fillets with crispy bacon, melted Monterey Jack cheese, and barbecue sauce filling.
Jack Hinchcliffe, innovator director at KFC, said of the Double Down: "There's been so much excitement for the Double Down since it first launched to the US in 2010. It's sold out in every country that it's been released in, so we're anticipating it'll be a sell-out success here in the UK. Fandom has gone wild over the past few years on social media, and we've even had reports of our customers taking things into their own hands by hacking the menu to create the sandwich."
GIFs alone, it's fair to say that KFC fans are ready for the burger's landing. The Double Down arrives in town on 9 Oct. and will cost £4.79, or from £5.79 with fries and a drink.
October 2, 2017
October 2, 2017
October 2, 2017
October 2, 2017
October 2, 2017
October 2, 2017