KFC Nashville Hot Chicken Review
KFC Ditches Its Original Recipe For a Little Spice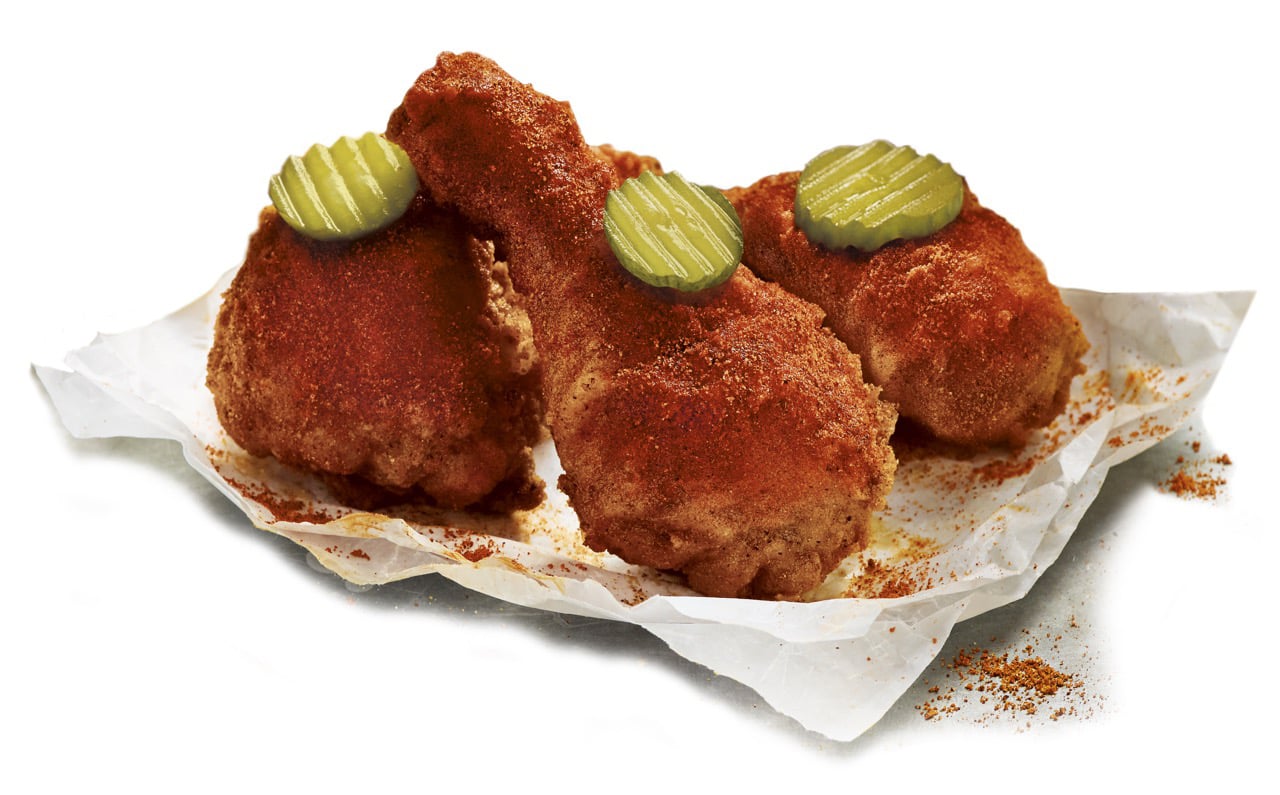 Step aside Figgy Poppleton-Rice. For the first time, KFC turns its back on its Original Recipe in order to spice things up a little. Introducing Nashville Hot, the chicken with kicking, bringing you an authentic taste of the Deep South. Inspired by Nashville's original hot chicken shacks, this cayenne- and paprika-encrusted chicken garnished with gherkins will set your taste buds alight.
We got to give the Nashville Hot chicken a go and can safely vouch for it both inside and outside of the KFC kitchen. In fact, chicken this good must have a story to tell and this recipe is said to have been created by the Andre Prince Jeffries family, owners of Prince's Hot Chicken Shack, which is still in operation today. As it turns out, Andre's great uncle was a little flirty with the ladies, leading his girlfriend to add extra pepper to his chicken as revenge. Unfortunately, revenge is truly a dish best served cold because Andre's great uncle loved the chicken so much, he went on to create his own recipe and his very own chicken shack.
Nashville Hot Chicken is available in KFC stores now until 18 June. See you in the queue, we'll bring the yoghurt. And if spicy isn't your thing, fear not, the Colonel's Original Recipe chicken on the bone is still available nationwide.
New KFC Nashville Hot. It's the best thing since fried chicken.

Posted by KFC on Monday, May 22, 2017
Image Source: KFC