KFC Open Kitchen Event
OMG We Got to Make Our Own KFC
On Saturday 6 May, lovers (and haters) of all things Kentucky fried will be given the opportunity to step into the KFC kitchen and see what really goes down behind the scenes. Whether you worship at the church of KFC or you're a little more sceptical as to what goes into the famed chicken, the KFC Open Kitchen is here to put your mind to rest.
With over 100 stores participating in the event, Open Kitchen guests will be suited and booted in their very own apron and hat and go on to bread chicken and assemble burgers, walking away with a free box meal. Nice. Let self-confessed chicken man Paddy McGuinness talk you through it; you won't be able to resist. I certainly couldn't, as demonstrated below.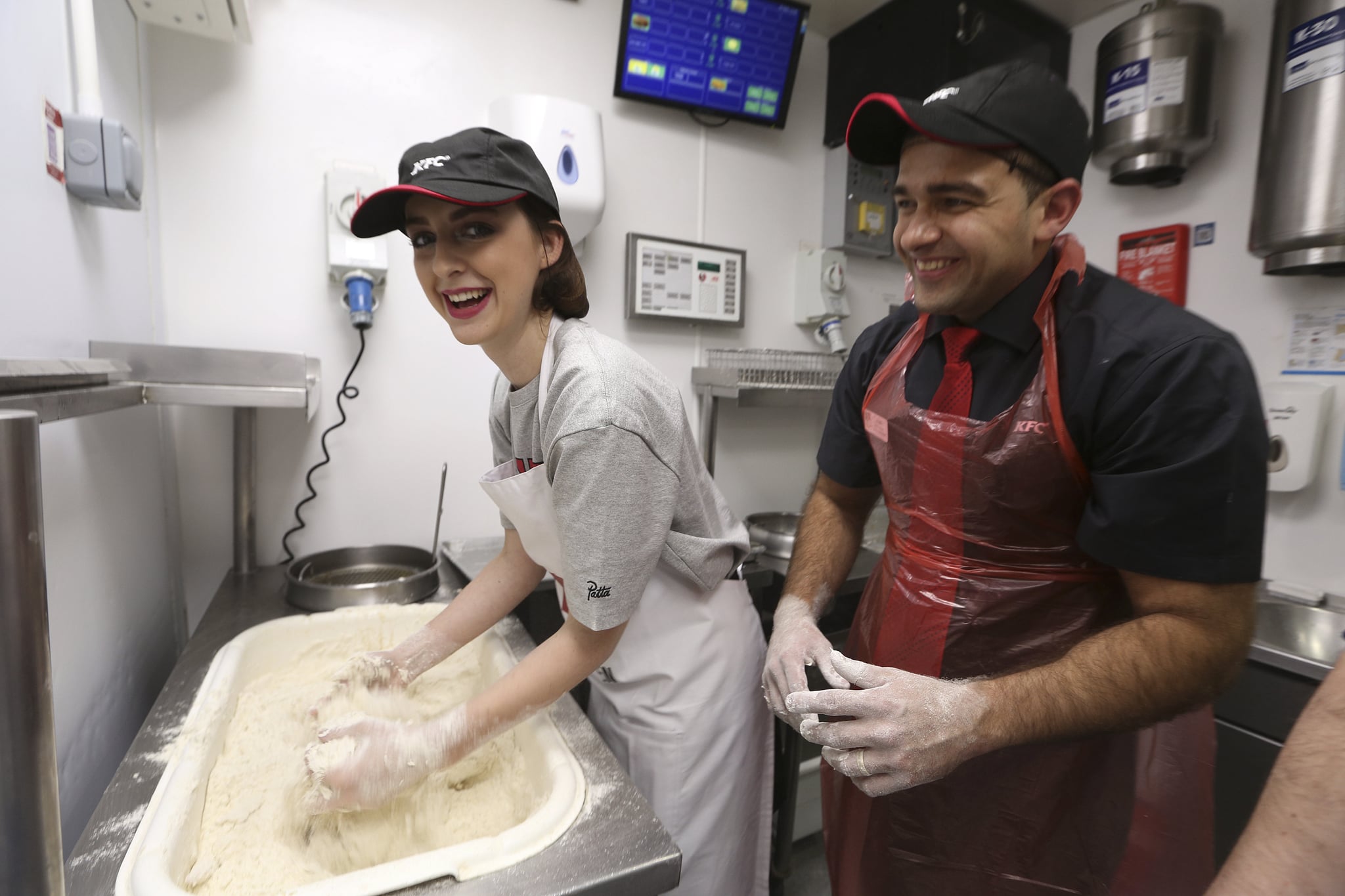 If you consider yourself a true devotee of all things KFC, or are just really keen to rep (and keep) one of those caps, book yourself an Open Kitchen ticket now. And no, Figgy Poppleton-Rice won't be present.