Krispy Kreme Uber Eats Black Friday Deal
Call All Your Friends, Because This Black Friday Deal Involves 4-Dozen Doughnuts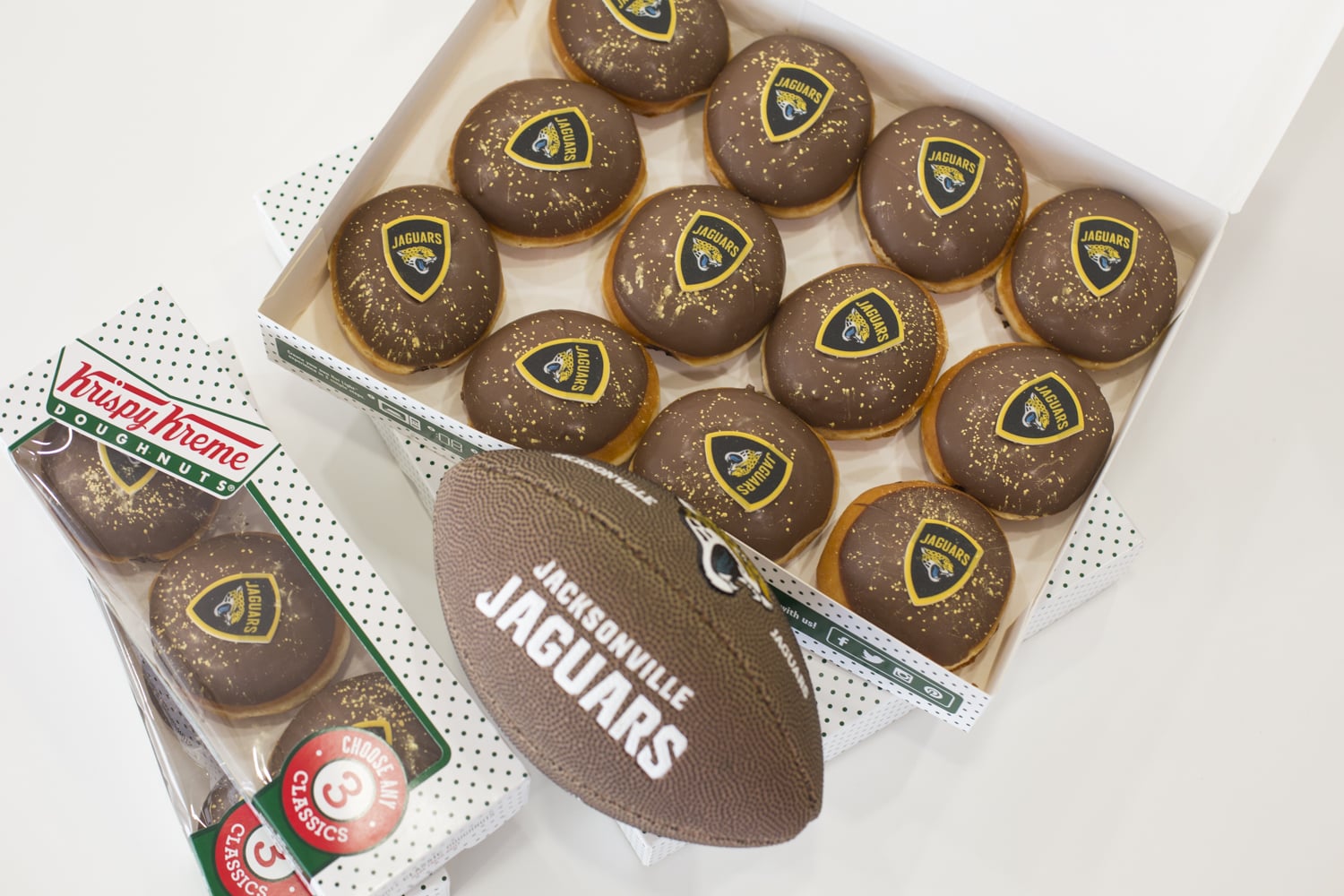 Some folks complain that Black Friday is an American consumer event that shouldn't have ever made its way to the UK. Luckily, I can't hear them through the loud, contented munching of everyone eating Jacksonville Jaguars doughnuts. Since Thanksgiving is as much about "the big game" as it is turkey and tradition these days, the NFL team has joined forces with another American classic — Krispy Kreme — to bring a little Americana to the UK this weekend. As part of Krispy Kreme's partnership with UberEats, Londoners can buy a bargain bundle with an American football twist through the UberEats app.
For £30, you'll get two-dozen Classic doughnuts, two-dozen Original Glazed doughnuts, a free Now TV pass, and a Jaguars-branded (American) football, which together are worth more than £62.
I've done extensive research and established that the total number of Krispy Kremes any normal human can consume in one sitting is three (feel free to prove me wrong, but don't blame me when the sugar shakes set in). So if you're planning to order this bumper bundle, you'd better have a pretty big guest list sorted already!
Image Source: Courtesy of Krispy Kreme