Lindt Chocolate Hazelnut Spread
Lindt Has Launched a Chocolate Spread and It's All We Have Ever Wanted
It's a fair bit pricier than Nutella, though - £5.99 a jar. Not that this will stop us going nuts for it.
Try not to get too excited here, but all of your nutty, chocolaty dreams are about to come true, because Lindt has launched a chocolate and hazelnut spread. We didn't think there was anything that could make us cheat on our beloved Nutella, but boy were we wrong. First spotted by the Instagram account Productsinstore, Lindt's Hazelnut Cream is made with real Lindt chocolate and contains a whopping 40 percent hazelnuts. In comparison, Nutella is only 13 percent hazelnuts. Our new obsession does come with a pretty hefty price tag of £5.99 for a 240-gram jar, but this isn't going to stop us from going nuts for it.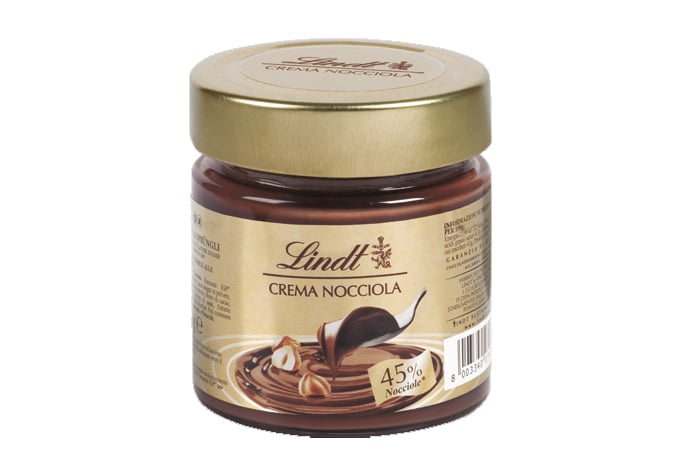 The Lindt spread has actually been available in other countries for a while now, but it's only just become available in the UK. It is (infuriatingly) sold out on the Lindt website, but it's been spotted in Lindt stores across the country (the Instagram pic above was taken in the Liverpool branch). If you do manage to track down a jar, you can use it to make any of these delicious chocolate spread recipes. Or just follow our preferred method and eat it straight from the jar with a spoon.