Nauti Seltzer Rose-Flavored Hard Seltzer
Will You Accept This Hard Rosé Seltzer? The Answer Should Be Hell Yes!
It's survey time! Question one: Do you like seltzer? Question two: Do you like Rosé? Question three: Ever wished you could put them together? Well, get ready to have your mind blown because the combination exists.
Say hello to Nauti Seltzer, a Massachusetts-based company that makes alcoholic seltzer. The brand recently released a hard Rosé seltzer flavour that's sure to quench your thirst and give you a buzz. "Nauti Rosé is a refreshing and delightful interpretation of a sparkling rosé wine," the company's press release states. "Nauti Rosé combines wonderful hints of mandarin orange, peach, raspberries, and cherry." That sounds like a taste bud party just waiting to happen.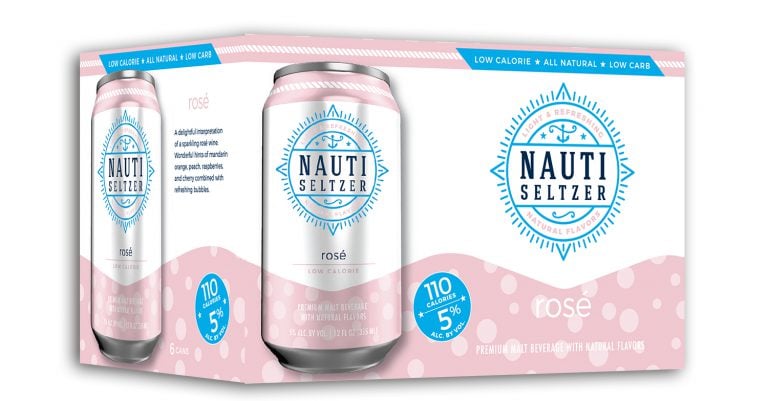 The low-calorie, low-carb drink has a five percent ABV, and is already available in some stores, though unfortunately not nationwide. You can get your hands on a six-pack of 12-ounce cans on the company's website now, and you can check the store locator to see if it's sold near you. The new flavour is set to be included in Nauti Seltzer's Party Pack soon. Rosé all-day is about to get more interesting!