Is Nutella Bad For You?
This Viral Graphic Confirms Nutella Is Actually Really Bad — So, Joke's on Us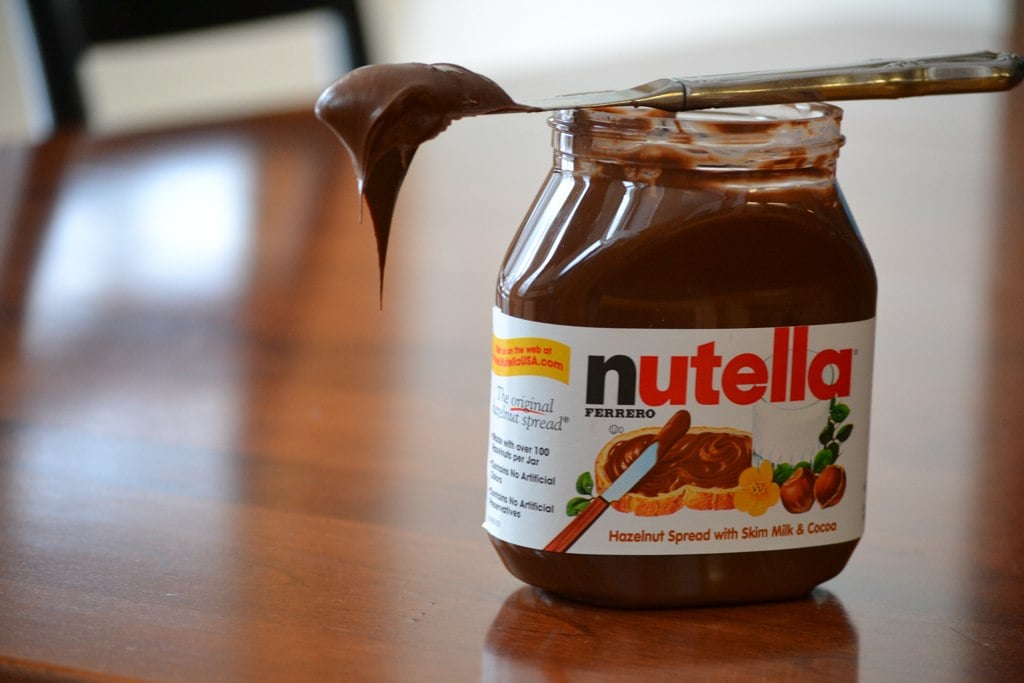 Something that tastes as good as Nutella can't possibly be healthy — this, we knew. What we didn't anticipate, however, is just how artificial the delicious hazelnut spread really is. A recent graphic conveniently breaks down Nutella's ingredients and proves that it is mostly sugar and palm oil.
The jarring graphic originated from a German consumer centre and was then shared on Reddit, where it has since gone viral. As you can painfully see, Nutella is largely made up of sugar and palm oil with small amounts of skimmed milk powder, cocoa, and actual hazelnuts.
What Nutella is actually made of. from interestingasfuck
While a large intake of sugar can be detrimental, recent research has outlined a link between palm oil and the cells responsible for metastasis, or the spread of cancer. Meaning, palm oil and other types of fat may speed up the spread of existing cancer cells. For a healthier alternative, try making your own hazelnut spread using actual hazelnuts, hazelnut oil, vanilla extract, and more.