Oreo Choc'o Brownie Review
Oreo Has Launched a New Flavour in the UK, and It Really Reminds Us of Something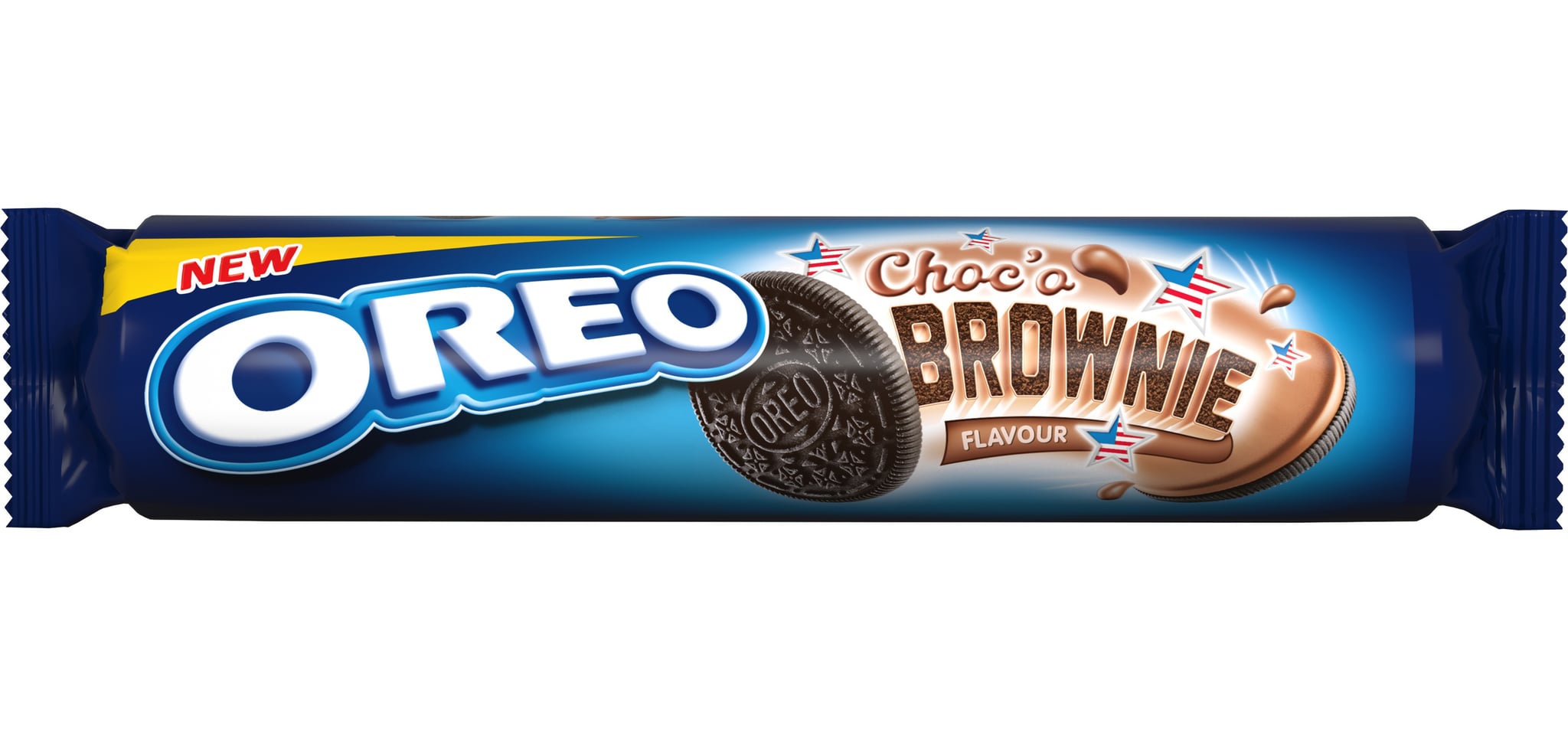 Remember when Oreos were a mysterious foreign treat you only got to indulge in if a friend or colleague went on holiday to the USA and brought some back? Luckily, those days are long gone, and now most supermarkets stock the range. In fact, the UK now has its own range of Oreo products that even Americans don't get to try. The latest addition adds another American classic — the brownie — into the mix. Behold: Oreo Choc'o Brownie!
Choc'o Brownie was created following a nationwide vote to decide on a new UK flavour. Consumers were asked to choose between Lemon Twist, Banana Splash, Coconut Delight, and Choc'o Brownie, and a whopping 43 percent of the vote went the way of the brownie. We clearly love our chocolate!
We have, of course, put this new flavour through a taste test and can tell you that the great British public definitely made a good choice. The taste is very similar to the original Oreo, with an extra dose of chocolate for good measure. Yep, it's a chocolate biscuit with chocolate cream in it. We know what you're thinking . . . it's a bourbon cream. And you wouldn't be far wrong, but the cream in an Oreo is softer, and the overall taste is a little more intense. Plus, round Oreos break apart loads easier than their rectangular bourbon counterparts, so if you're the kind of person who likes licking off the cream first, there can only be one winner!
Choc'o Brownie joins Mint, Strawberry Cheesecake, and Peanut Butter in the UK Oreo lineup, and it's available in all major supermarkets now.