Selfridges Avocado Ice Cream
The Whole of This Healthy Avocado Gelato Is Edible, Including the Stone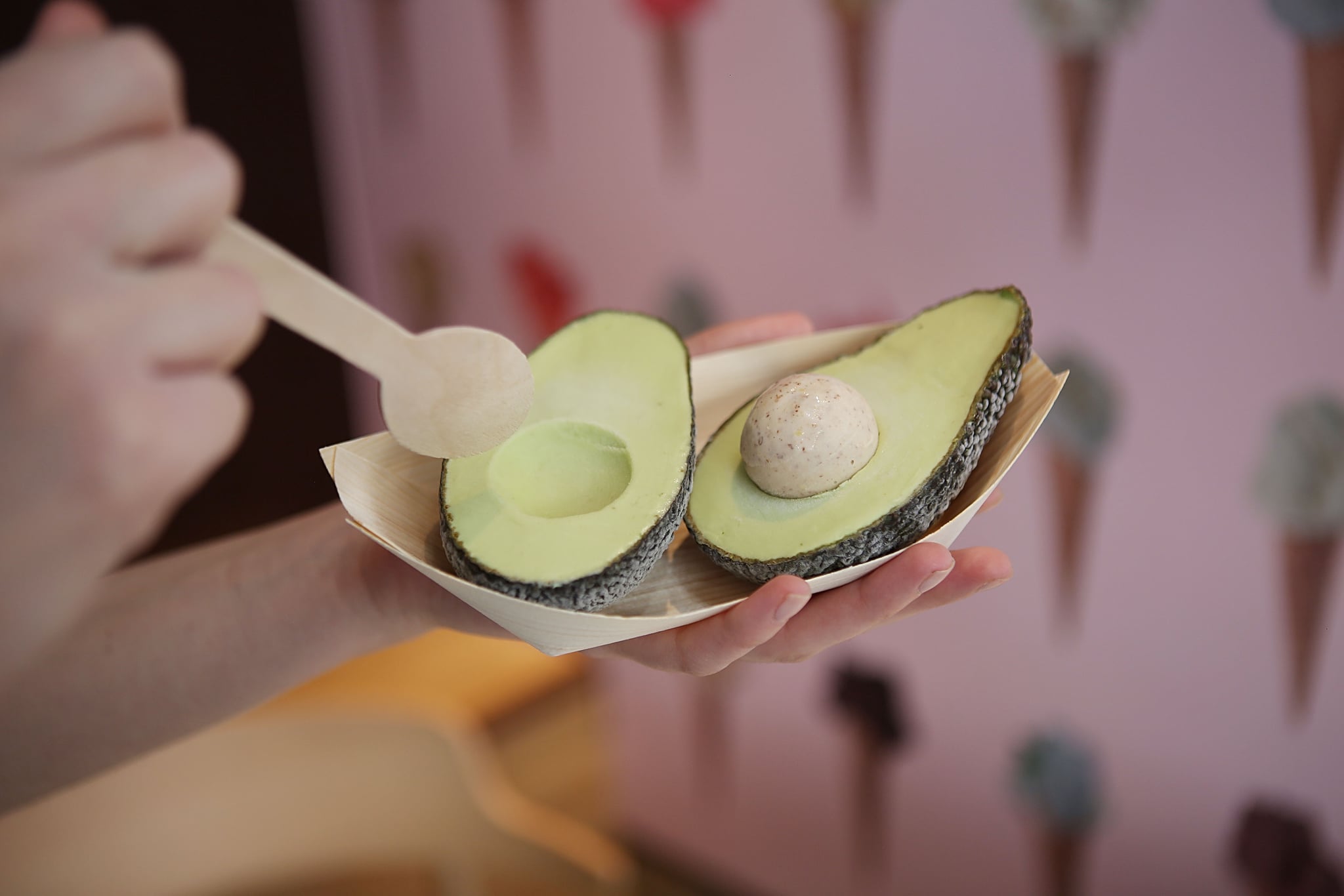 With each passing season, we are given a new take on the humble avocado. The millennial diet staple has housed hipster barista lattes, aided us in our beauty regimes, and even taken on the form of an Easter egg. Its next iteration? Gelato.
Yes, we're familiar with avocado ice cream, but in this case, the dessert is visually identical to a halved avocado — complete with a edible nut butter stone. The "Avolato," which launched exclusively at Selfridges, is the product of Snowflake Luxury Gelato, inventors of the £99 Billionaire's Soft Serve. While its latest innovation is a little more affordable, it's no less Instagrammable and, most importantly, delicious, made up of 60 percent creamy hass avocado.
The frozen dessert is high in protein, vegan-friendly, and free of dairy, gluten, and refined sugar. Along with your diet, you won't have to worry about the planet, either. The Avolato sits in a real avocado skin and is served on a bamboo tray, both of which are 100 percent biodegradable. Already salivating? The Avolato is available from the Snowflake gelato counter in Selfridges London for £9.50.