What Herbs and Spices Should I Buy?
20 Herbs and Spices to Have on Hand at All Times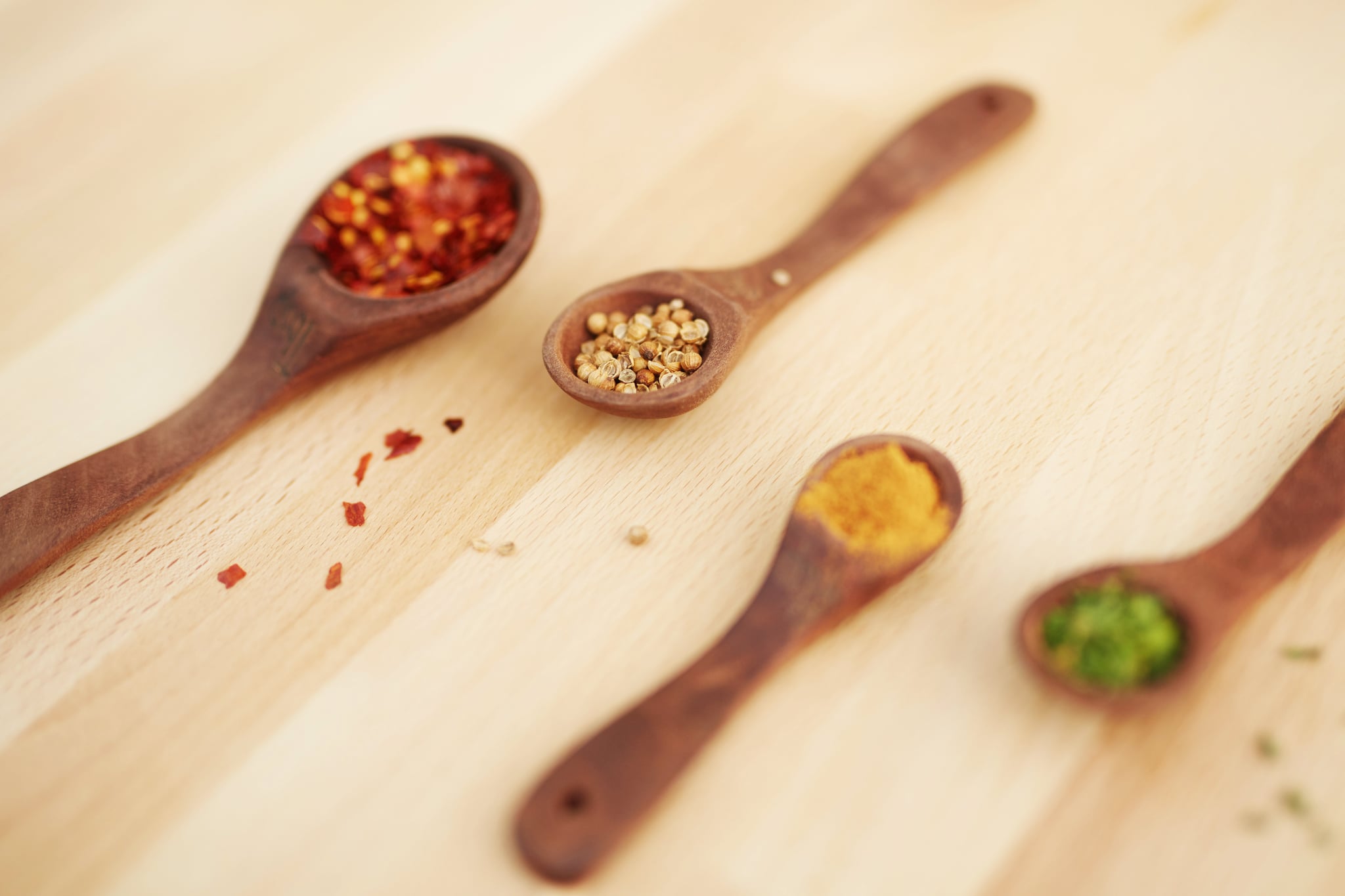 If you're new to cooking, or not very adventurous with your recipes, you may find herbs and spices a little overwhelming. Every recipe seems to call for half a dozen different spices, seeds, and dried herbs, and we end up with random jars of asafoetida or nigella seeds lurking in the back of a cupboard, never to be used again. However, there are some dried herbs, spices, and spice mixes that are worth keeping on hand as they can really lift a dish and help you to be more experimental in the kitchen. If you're due a kitchen clear-out, or you just want to start stocking up your spice rack with things you'll actually use, here are some popular herbs and spices to start with.
Dried Herbs:
Oregano
Thyme
Rosemary
Sage
Tarragon
(Most herbs are much better used fresh, as they lose a lot of their unique flavour when dried. This is particularly true of mint, basil, and dill, which is why they're not on this list).
Spices:
Ground Cinnamon (use in curries, tagines, festive dishes, and sweet treats)
Ground Coriander (very different to fresh coriander; this is used in many curries)
Ground Cumin (add to curries, chilli, and other savoury dishes; also sometimes used in baking)
Smoked Paprika (great in European dishes like paella and goulash; adds spicy saltiness)
Ground Turmeric (adds an earthy flavour to Indian dishes; adds yellow colour, like saffron)
Chilli Powder or Chilli Flakes (for heat in chilli, curries, pasta sauces, etc.)
Ground Ginger (used in Chinese dishes and curries, and also in baking)
Cloves (adds spicy warmth to Winter dishes, and also used in mulled wine and baking)
Fenugreek (another famous curry spice with a slightly bitter scent)
Nutmeg (grate into everything from béchamel sauce to custard!)
Spice Blends
Chinese 5 Spice
Curry Powder
Garam Masala
Ras-el-Hanout
All-Purpose Seasoning
Though it's always better (and more fun!) to make your own blends, you can use prebought ones to cut down on the number of individual spices you keep in the cupboards if budget and space are tight, and they'll help you to make all kinds of dishes, from curries to tagines. All-Purpose Seasonings are available from many brands, and the exact mix varies depending on who makes it, but most mix salt, pepper, paprika, onion powder, and a few other ingredients. My favourite is made by Dunn's River. I use this for everything from seasoning meat to roasting vegetables, and I also throw half a teaspoon into most sauces!
Image Source: POPSUGAR Photography / Sheila Gim