What Are Sumo Oranges?
What the Heck Are Sumo Oranges, and Why Are They Everywhere Right Now?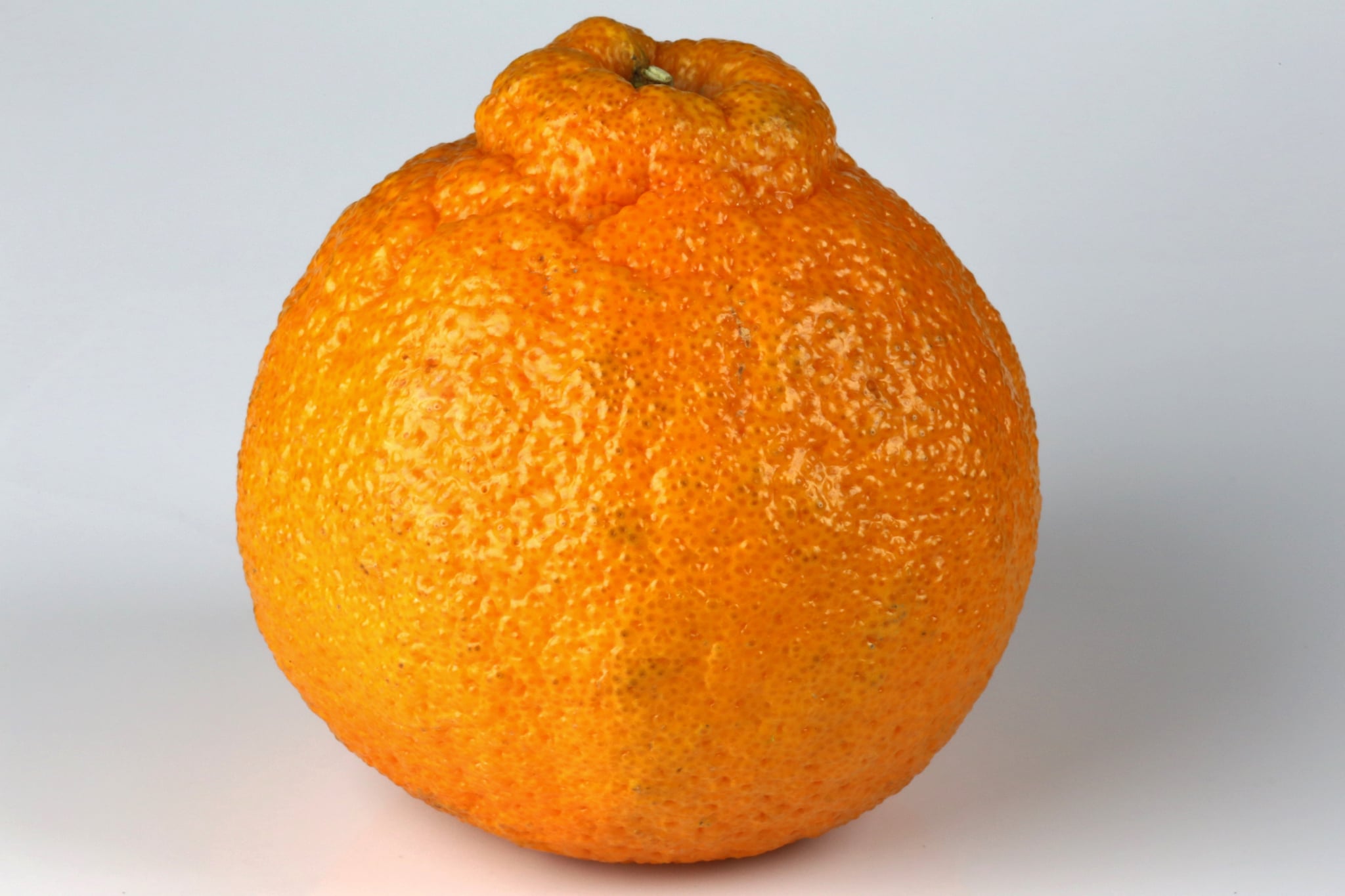 If you have been hearing about Sumo oranges a lot recently, you are not imagining it. This delicious citrus fruit has been flying off the shelves this year — and we're here to tell you the season is almost over, so if you haven't given into the citrus fruit, it's time.
According to the official website for Sumo Citrus, the Sumo orange was first grown in 1970s Japan by a citrus farmer who wanted to combine the pleasant characteristics of two beloved fruits: the easy-to-peel Japanese mandarin, and the juicy sweetness of California oranges. Nearly 30 years passed before the fruit was perfected, but finally the Sumo orange was born. This citrus favourite is so popular today it is even admired in Japan and Korea, where it is popularly given to friends and family members as gifts.
So why are people rushing to buy more of these oranges now more than ever? It's because the sweet, juicy, easy-to-peel, seedless oranges are in season for a very short amount of time. More specifically, they are only available from January through April, making its window of purchase just a few months long.
Another thing that makes this fruit so attractive is how healthy it is. According to MyFitnessPal, a large Sumo orange has around 160 percent of your daily intake of vitamin C, making it a great fruit to have on your plate for cold prevention.
Sumo oranges are available at most big-name grocery stores, such as Trader Joe's, Target, Kroger, Publix, and more. Try making them into Popsicles or including them in an açai bowl recipe.
Image Source: Getty / Douglas Sacha