Whole Grilled Fava Beans Recipe
Perfectly Seasonal: Grilled Fava Beans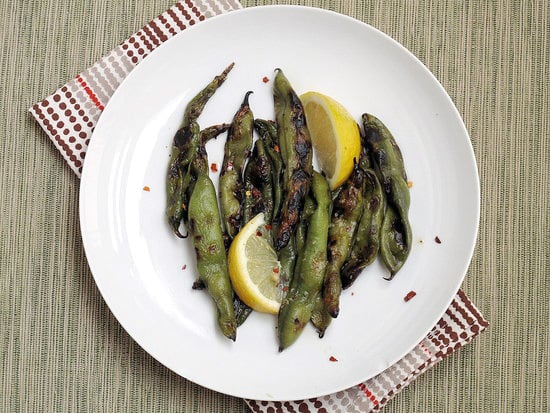 Fava beans are a much-maligned Spring vegetable, and for somewhat good reason. Not only do they have a haunting cultural meme attached to their reputation, but you've also got to work to enjoy them: these beans require shucking, boiling, and then shelling before they can be applied to any recipe. Or so I thought, until I discovered this brilliant grilling technique.
Start with young fava bean pods, toss them with olive oil, grill them until limp and blackened around the edges, then season with chile, lemon, and salt, and devour whole. It may not look like much, but the end result — which managed to make me a total fava bean convert — is a true testament to the idea that the best foods often have the simplest preparations. Eat this right now, when it's warm enough to fire up the grill, but while fava pods can still be found small and tender. For the recipe, read ahead.
Grilled Fava Bean Pods With Chile and Lemon
Adapted from Nate Appleman, A16, San Francisco, CA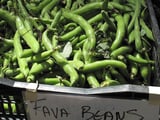 Ingredients
1 pound very fresh fava beans in the pods, rinsed
2 tablespoons extra-virgin olive oil
1/2 teaspoon crushed red pepper
Kosher salt
Lemon wedges, for serving
Directions
Light a grill. In a large bowl or plastic ziploc bag, toss the fava bean pods with olive oil. Grill the fava beans over high heat for about 5 minutes, turning occasionally, until softened and charred in spots.
Return the beans to the bowl or bag and toss with crushed red pepper and salt. Transfer to a platter and serve with lemon wedges.
Serves 6.
Information
Category

Side Dishes, Vegetables