Zombie Frappuccino Review
Starbucks's Zombie Frappuccino Is Sickeningly Sweet — but in a Good Way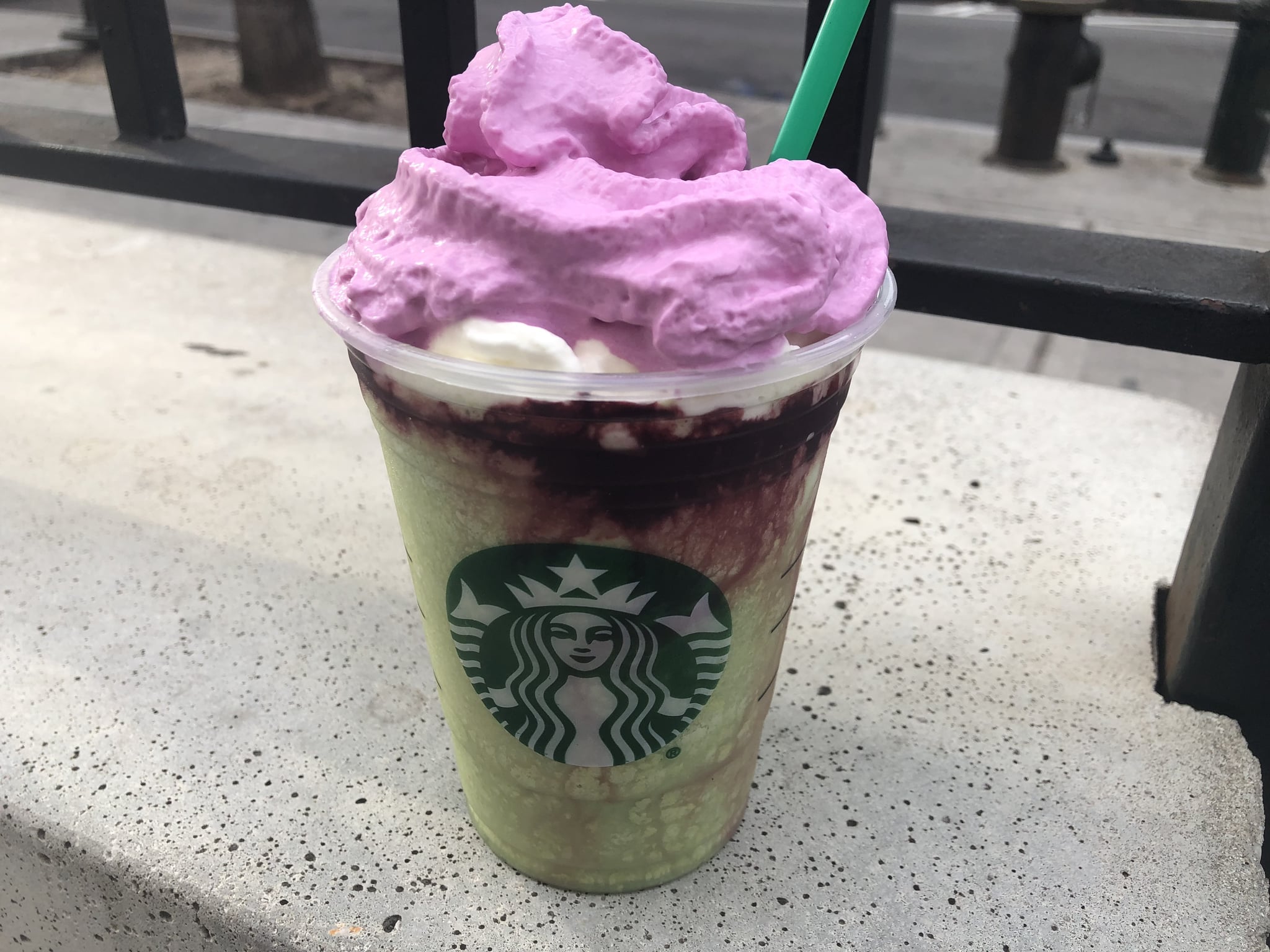 Happy Halloween, Starbucks fans! Just in time for the spooky holiday, our favourite coffee giant dropped a seasonally appropriate Zombie Frappuccino in certain locations. The colourful concoction has a green base made from Frappuccino Crème infused with green tart apple and caramel flavours, and it's all topped with a mocha drizzle and pink whipped cream.
The Frappuccino, fittingly, tastes just like those caramel apple suckers you might have gotten in your trick-or-treat bags once upon a time, and it's tart and sweet in the best possible way. The mocha drizzle adds a chocolate punch, and the whipped cream, which is blessedly not flavoured, just adds the colourful flair.
While the Zombie Frap does pack a calorie punch, we think it won't hurt to grab one while they last!
Image Source: POPSUGAR Photography / Hedy Phillips