Bavarian Pretzel Sticks Recipe
Chewy and Golden Brown Bavarian Pretzel Sticks Make For The Perfect Snack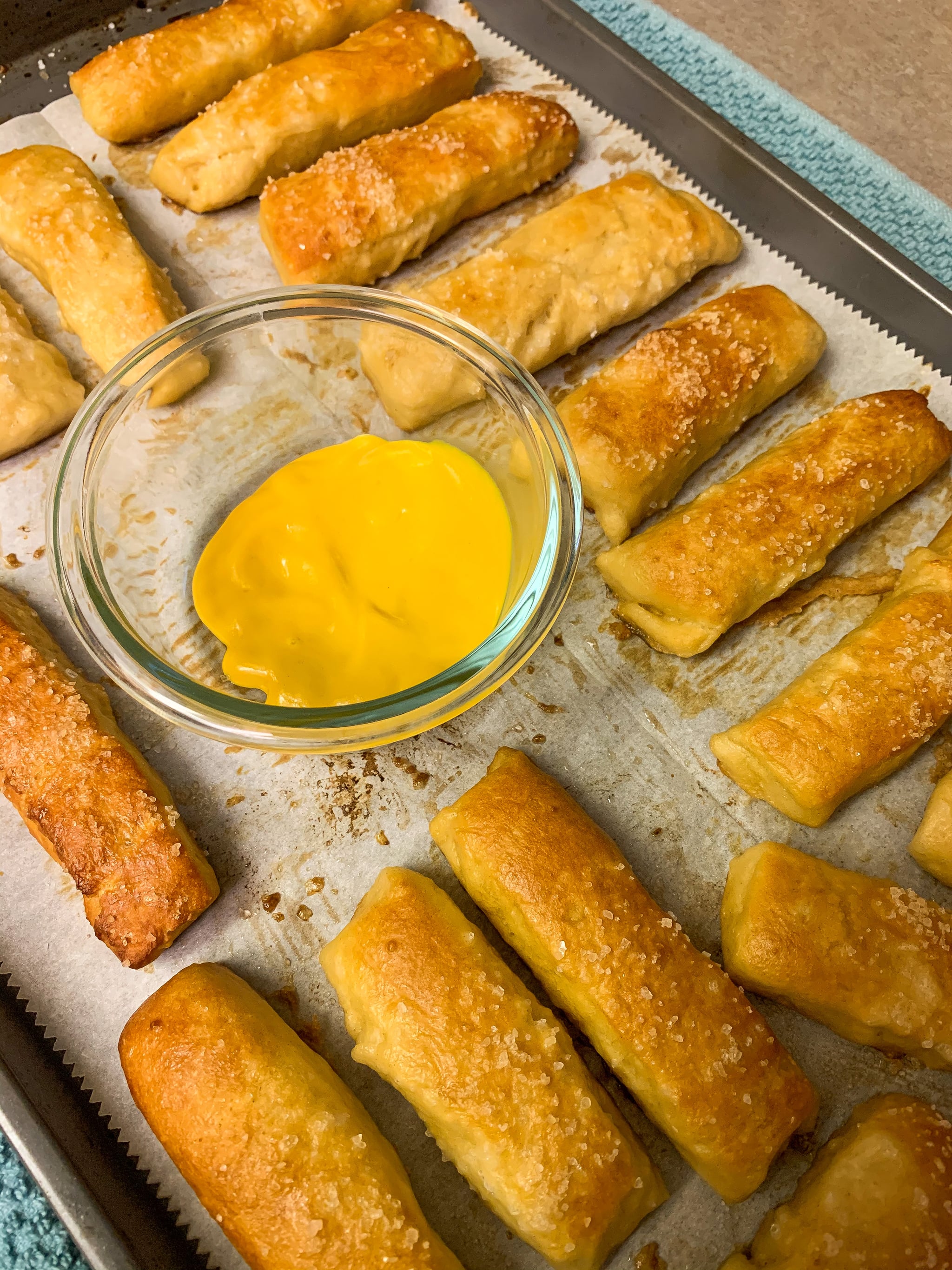 I'll never say no to a soft pretzel, especially if it's accompanied by cheese dip — in fact, my mouth is watering just thinking about it. Bavarian pretzels, which are commonly referred to as German pretzels, are golden and crisp on the outside and oh-so-chewy on the inside, plus, they're even more delicious when you make them at home.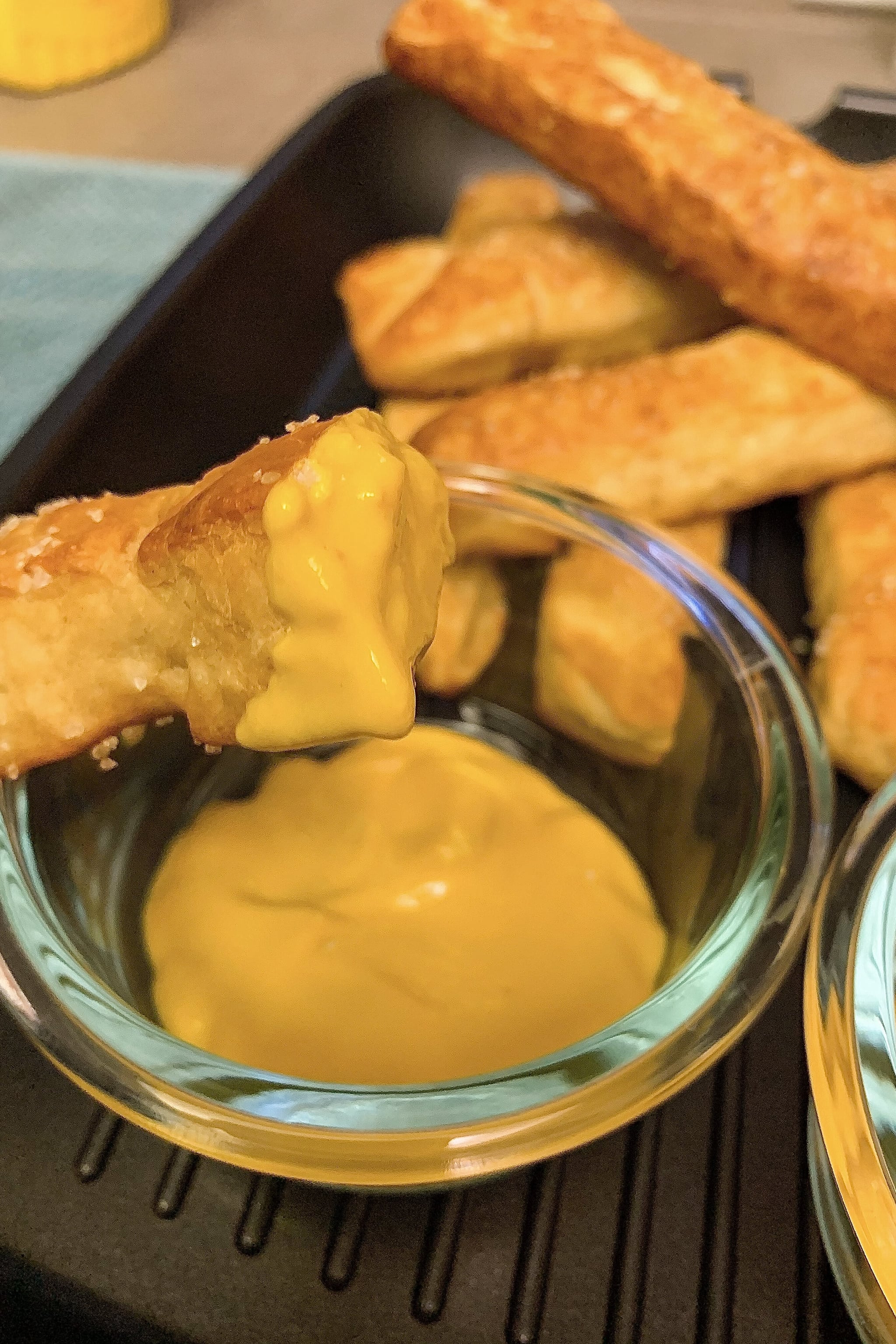 This recipe by Gather for Bread doesn't call for too many ingredients and you probably already have a majority of them on hand. But before you start kneading away, do plan to set a chunk of time aside as the whole process takes about two and a half hours, from start to finish. Because of the active dry yeast, the dough will need to set at room temperature periodically to rise and puff. Nevertheless, kneading your own batch of Bavarian pretzel sticks is a crazy arm workout, so you'll be thankful for these breaks to rest those muscles, or get a head start on the next step.
Test out the pretzel sticks recipe below, or bake them ahead of time to snack on throughout the week. Whatever your time frame looks like, these soft pretzels will be worth the hard work, promise.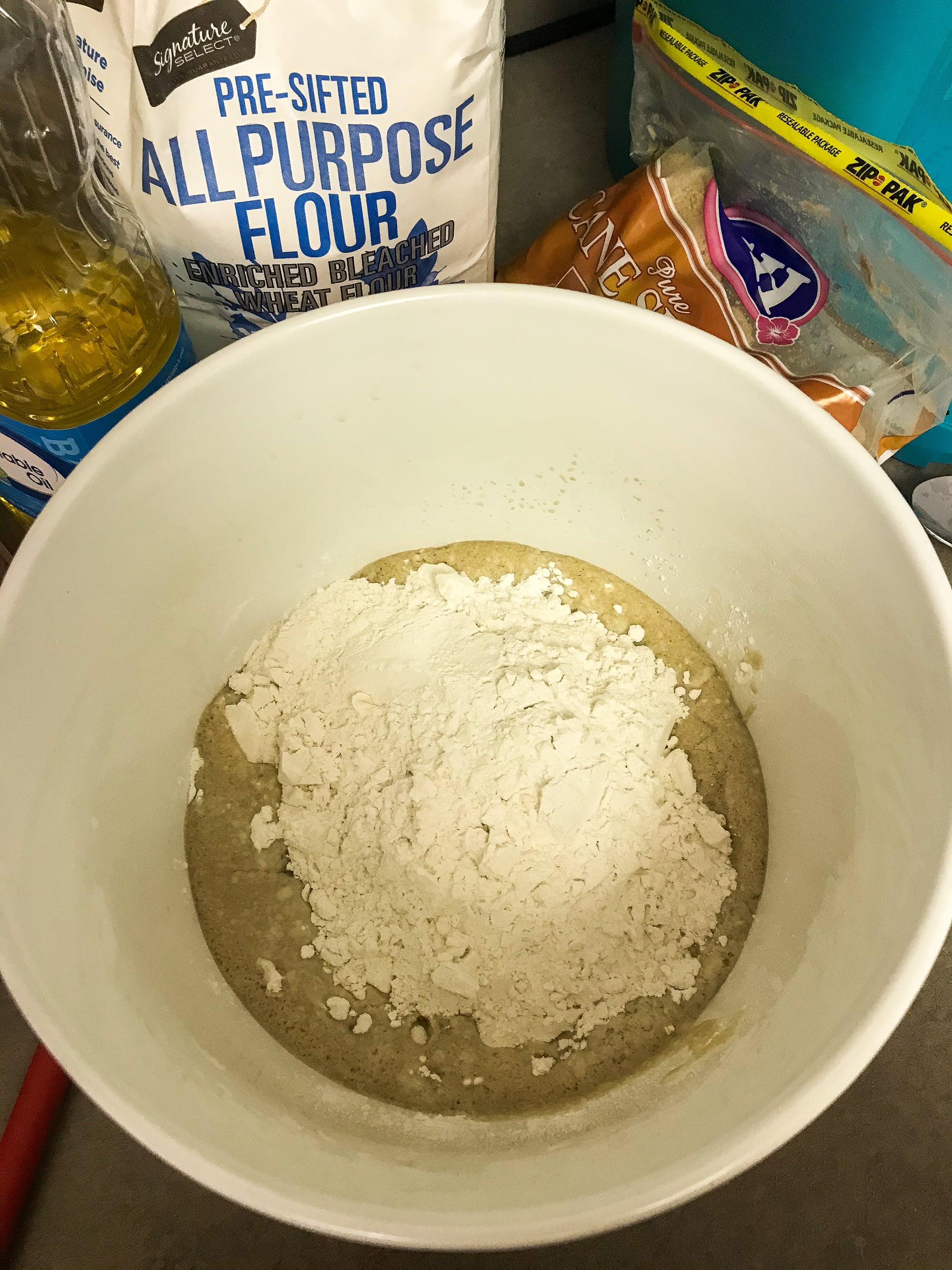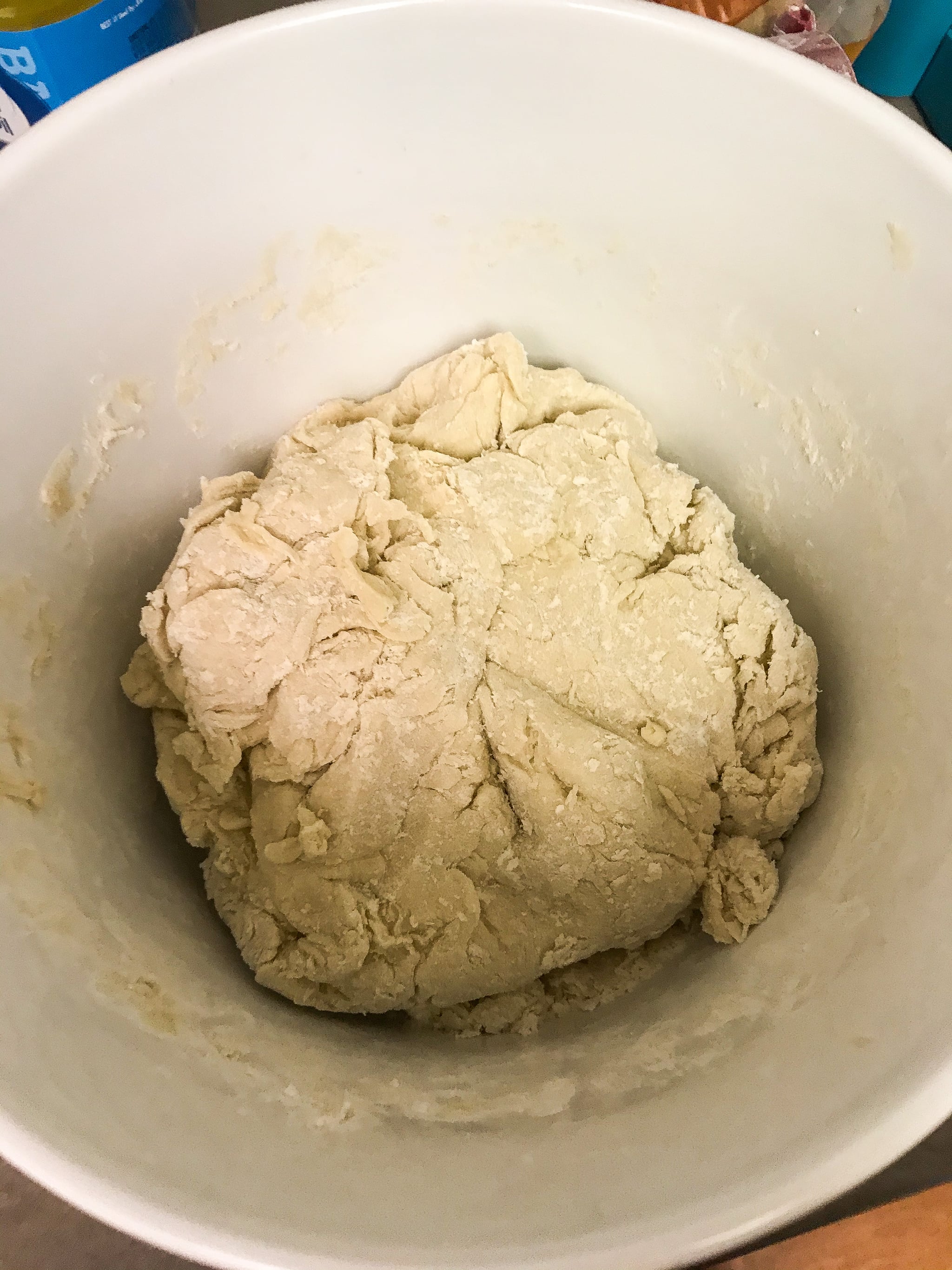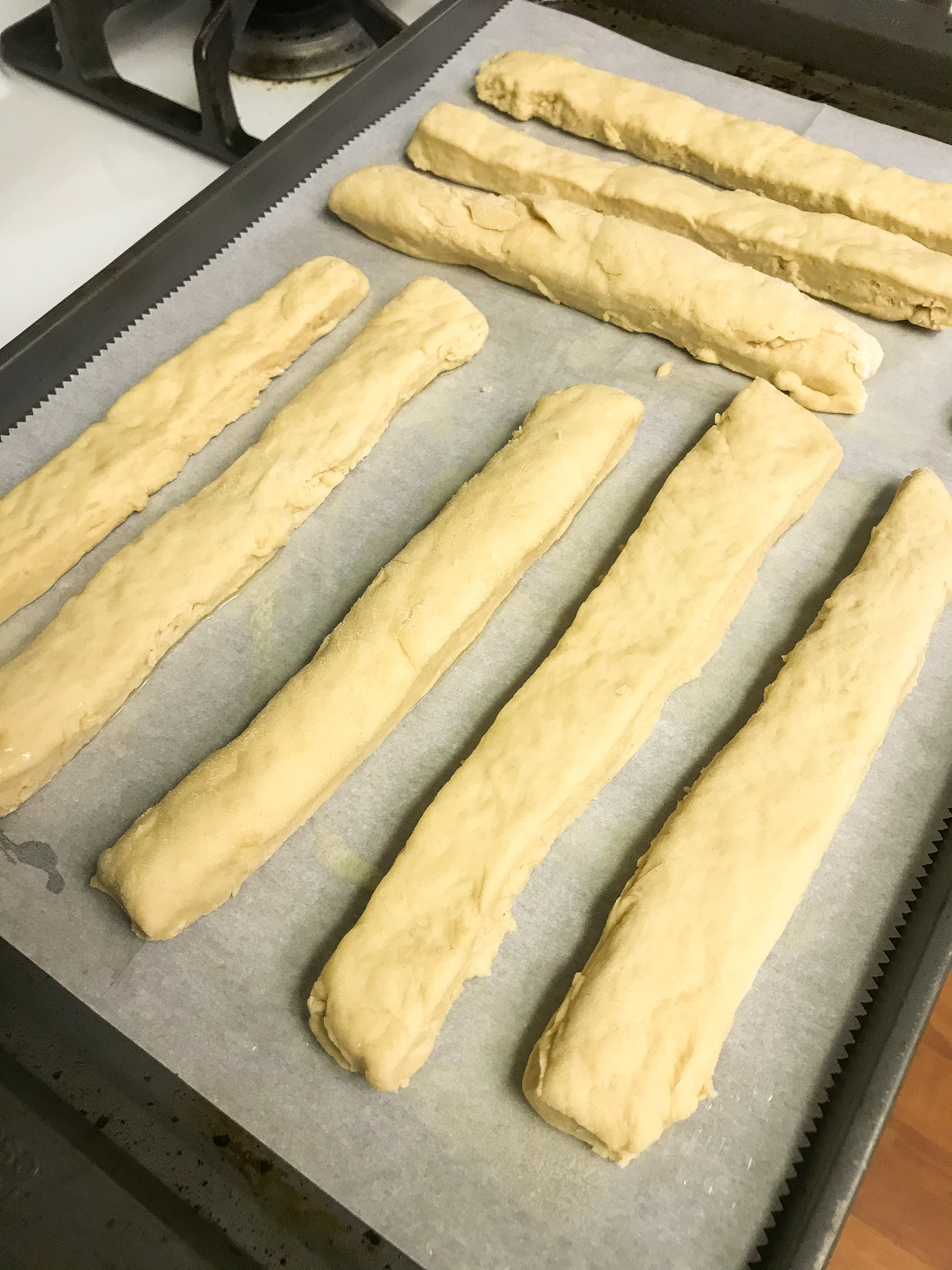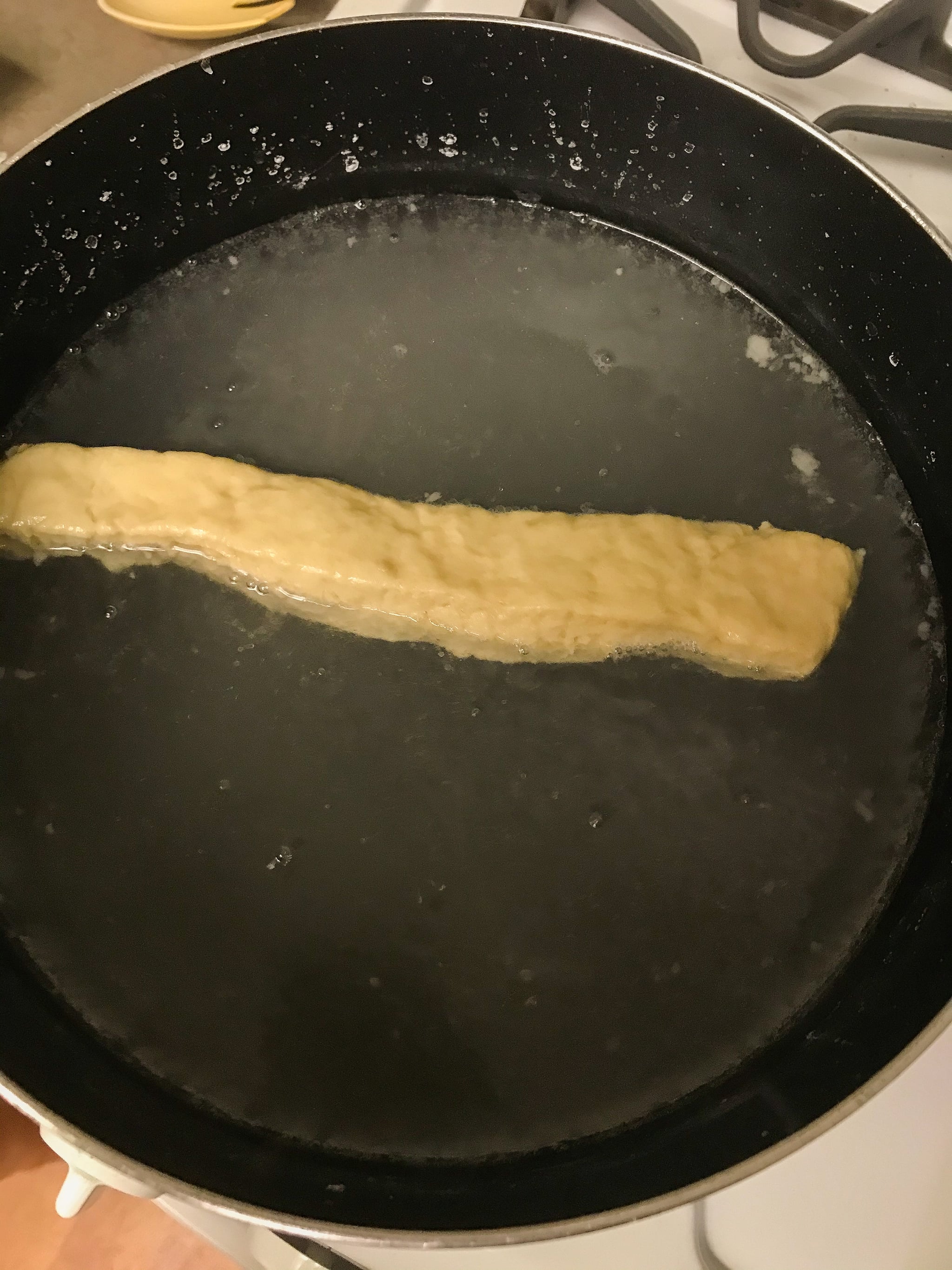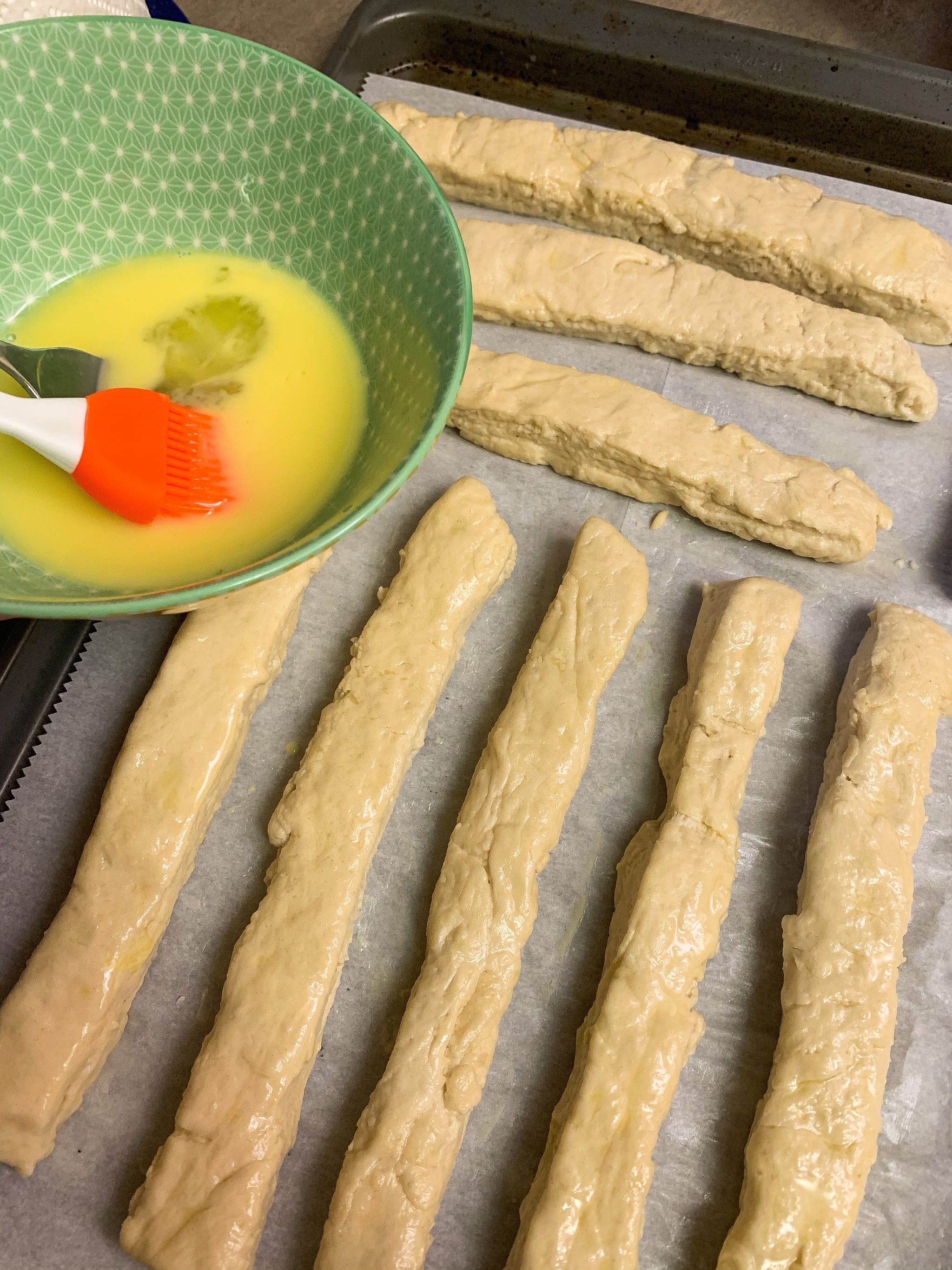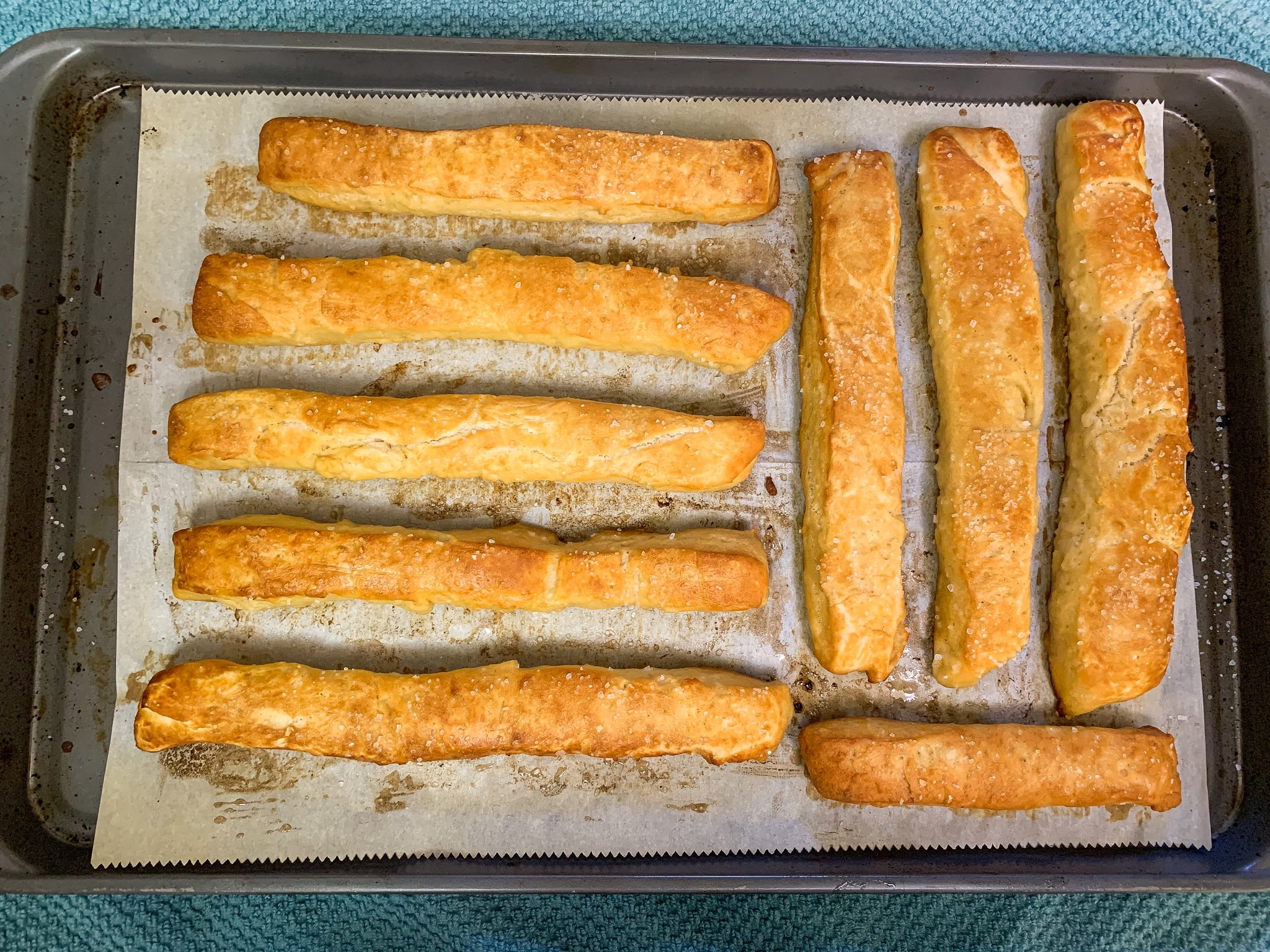 German Soft Pretzels Sticks
Gather For Bread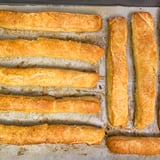 Ingredients
1/2 cup light brown sugar
2 cup warm water, about 110°F
5 1/2 teaspoons active dry yeast
1/4 cup vegetable or canola oil
5 3/4 cup all-purpose flour, plus more for kneading
3/4 cup baking soda
1 large egg beaten with 1 tablespoon of water
1 tablespoon of butter for buttering parchment
Directions
In a large bowl, combine brown sugar and two cups of warm water, then mix for a few minutes or until the brown sugar is dissolved. Sprinkle the yeast over the water and let stand until foamy, about 5 to 7 minutes.
Stir in vegetable oil and three cups of flour. Knead in the remaining flour; dough should be slightly sticky. Continue to knead until mixture is smooth and silky, about 3 to 5 minutes. If dough is still very sticky, knead in up to 1/4 cup more flour.
Transfer dough to a large, greased bowl. Cover with plastic wrap and let stand at room temperature until doubled in size — about 45 minutes.
Line three large baking sheets with parchment paper and butter the paper. On a floured surface, punch down and knead the dough lightly. Flatten the dough and cut into 24 equal pieces. Roll each piece into a 7 to 8 inch stick, about 1/2 inch thick. Transfer sticks to baking sheets, leaving at least two inches between each one. Let stand uncovered until puffed, about 25 minutes.
Preheat oven to 450°F. Heat one cup of water on a burner or microwave.
In a large deep skillet, stir baking soda into two quarts of water and bring to a simmer over high heat. Reduce the heat to medium. Using two spoons, carefully transfer six pretzel sticks at a time to the simmer water for 30 seconds (15 seconds on each side). Move sticks to plates covered in paper towels to drain. Add another cup of hot water between each batch. Once sticks are drained, transfer back to baking sheets. Follow the same spacing method.
Brush pretzel sticks with egg wash and sprinkle with salt. Bake until deeply browned, about 10 minutes.
Serve warm and with your favorite dipping sauce like mustard or cheese.
Information
Category

Snacks

Yield

24 pretzel sticks

Prep Time

2 hours

Cook Time

10 mins

Total Time

2 hours, 9 minutes, 59 seconds
Image Source: POPSUGAR Photography/ Emily Weaver