Chicken Pozole Recipe
If I Could, I'd Give This Chicken Pozole Recipe Three Thumbs Up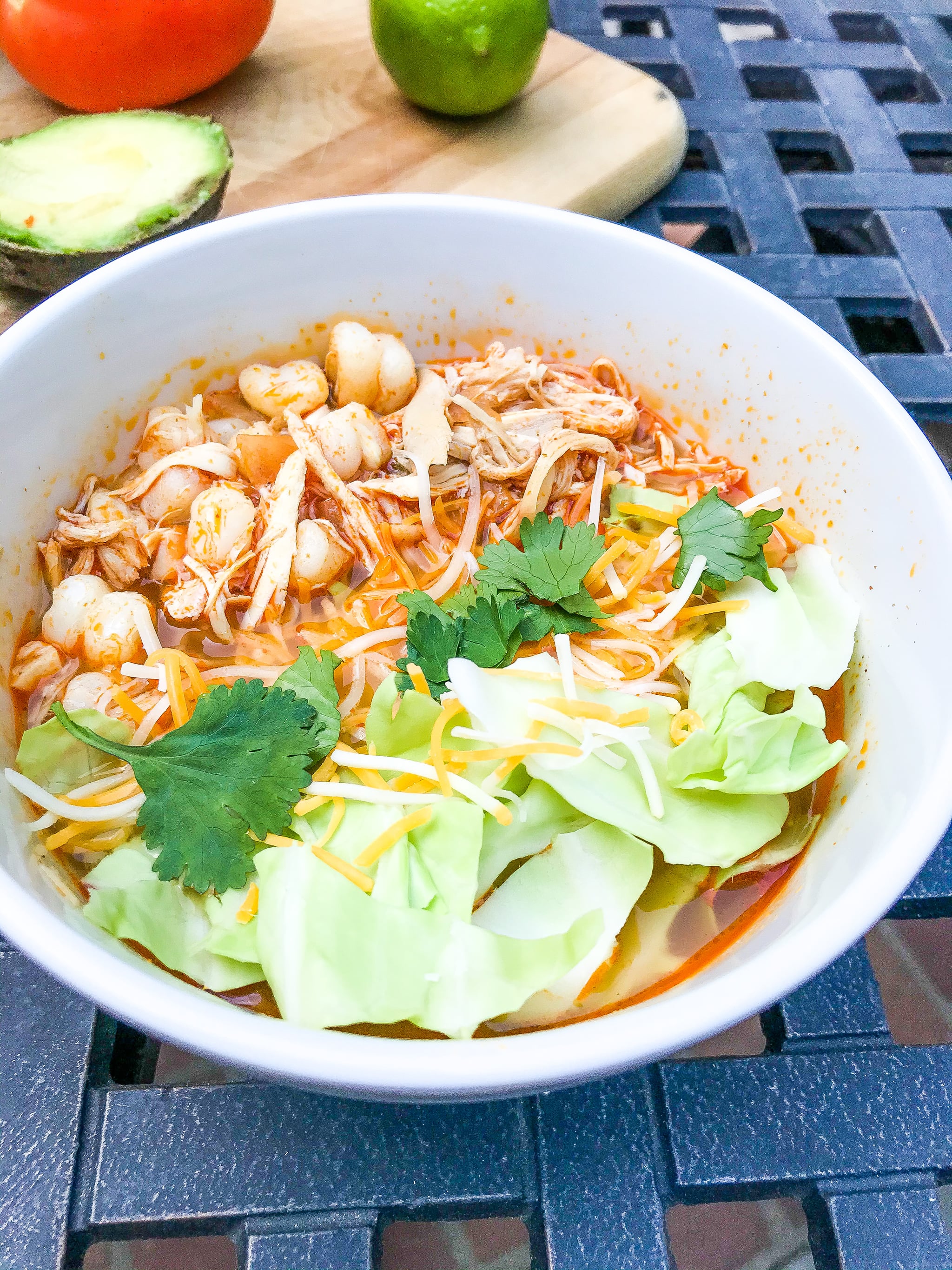 Growing up in a big Mexican family, learning how to make pozole is the equivalent to making sure you drink enough water: it's absolutely necessary. Some of my favourite childhood memories are holiday family gatherings when we would crowd around the kitchen chowing down a bowl of my nana's homemade pozole. As I'm getting older, learning how to make these recipes is really important to me.
Traditional pozole is made with pork, hominy (yellow or white), and a red chile broth with your choice of toppings like cabbage, coriander, onions, oregano, lemon, and other spices. While this Mexican soup is one of my favourite dishes in the world, making it from scratch is usually an all-day process, which is why I'm all for this chicken pozole recipe from Jaclyn of Cooking Classy.
As long as you can spare 15-25 minutes prepping vegetables, you can cook this soup on a whim anytime. While you let the soup simmer, cut and organise your toppings such as sour cream, cheese, avocado, and cabbage. I like to wait to add my coriander until the last minute so it doesn't wilt or get soggy. I can't wait to make this soup all winter long! Join me, and heat up a bowl of chicken pozole the next time you're craving a warm bowl of comfort.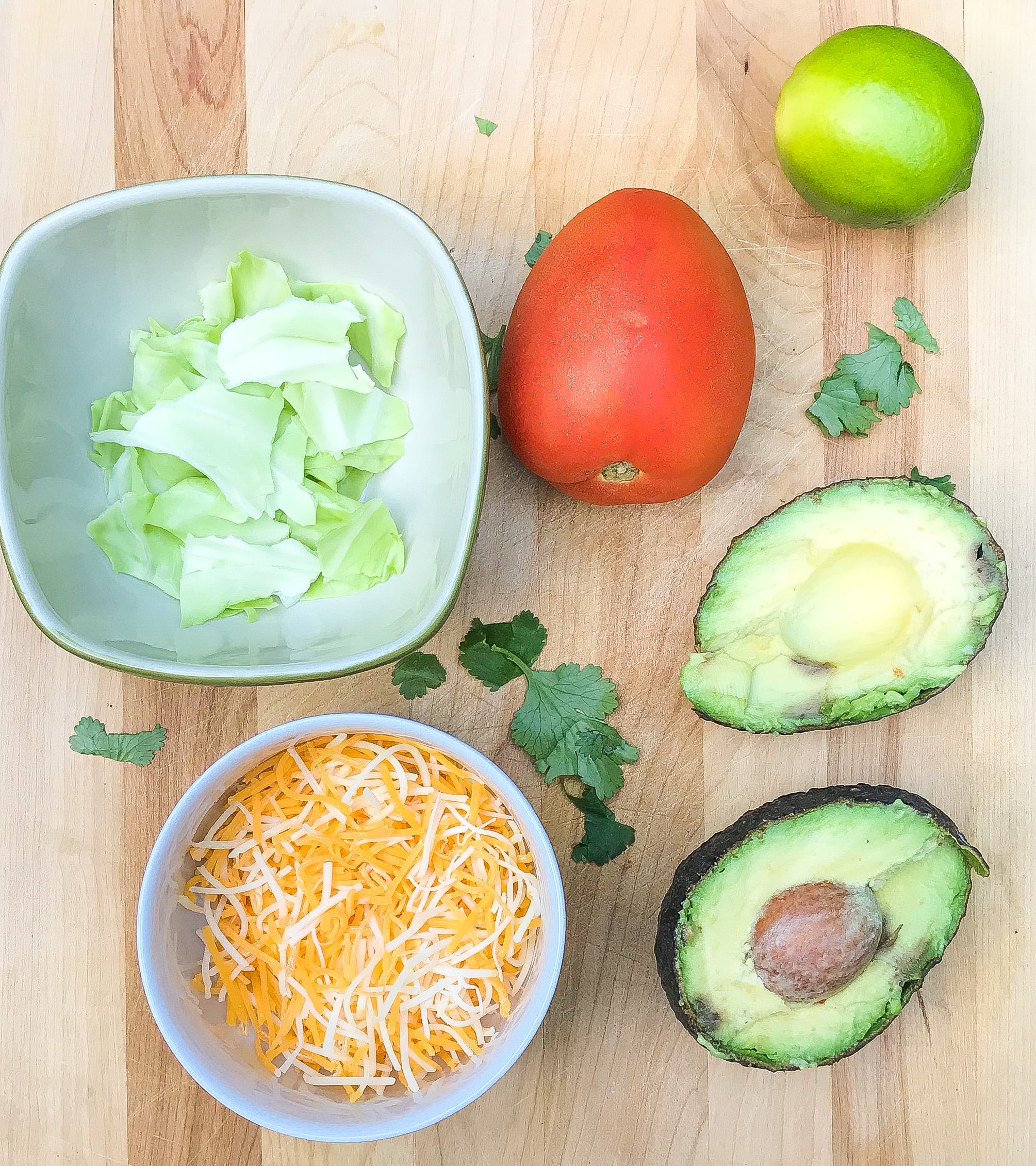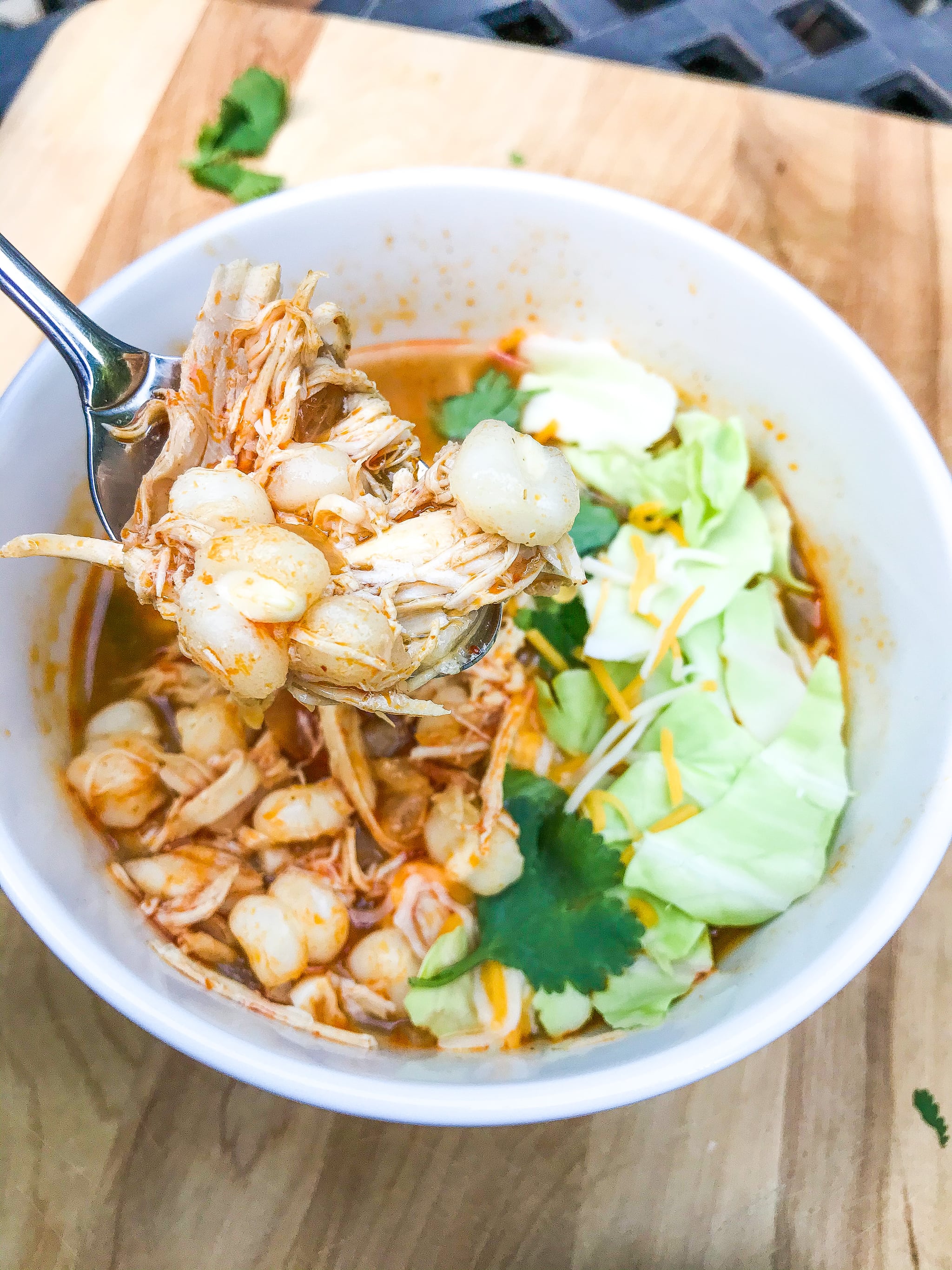 Chicken Pozole Soup
Cooking Classy by Jaclyn
Notes
If you like your soup on the spicer side, I recommend doubling the amount of chili powder and cumin.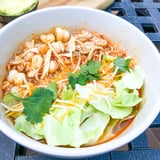 Ingredients
1 1/2 tablespoons olive oil
1 medium yellow onion, chopped
1-5 jalapeños, seeded and minced (to taste)
3 garlic cloves, minced
1 1/2 teaspoons chili powder, or more to taste
1 teaspoon ground cumin
6 cups low-sodium chicken broth
1 (14.5 ounce) can petite diced tomatoes
Salt and freshly ground black pepper, to taste
2 1/2 cups shredded cooked rotisserie chicken (or leftover chicken)
1 (29 ounce) can Mexican-style hominy, drained and rinsed
1/4 cup chopped cilantro
1 tablespoon fresh lime juice
Recommended toppings:
1/2 small cabbage, chopped (cut into pieces about 3/4-inch)
3/4 cup shredded Monterey jack or cheddar cheese
6 tablespoons sour cream
1 avocado, diced
4 ounces tortilla chips
Directions
In a large pot, heat olive oil over medium-high heat. Add onion and sauté for five minutes, then add jalapeños, garlic, chili powder, and cumin, and sauté one minute longer.
Pour chicken broth and add tomatoes; season with salt and pepper to taste. Bring mixture to a boil then reduce to medium-low heat. Cover and simmer until onions are soft, about 10 minutes.
Stir in chicken and hominy and heat through, a few minutes. Stir in cilantro and lime juice.
Once ready to serve, use a ladle to scoop the soup into the bowl. Top with a handful of chopped cabbage, grated cheese, diced avocados, sour cream, and tortilla chips.
Information
Category

Clear, Soups/Stews

Yield

6 bowls

Prep Time

15 minutes

Cook Time

25 minutes

Total Time

39 minutes, 59 seconds
Image Source: POPSUGAR Photography/ Emily Weaver