Chipotle Guacamole Copycat Recipe
This Copycat Recipe For Chipotle Guacamole Might Be Better Than the Original (and It's Cheaper)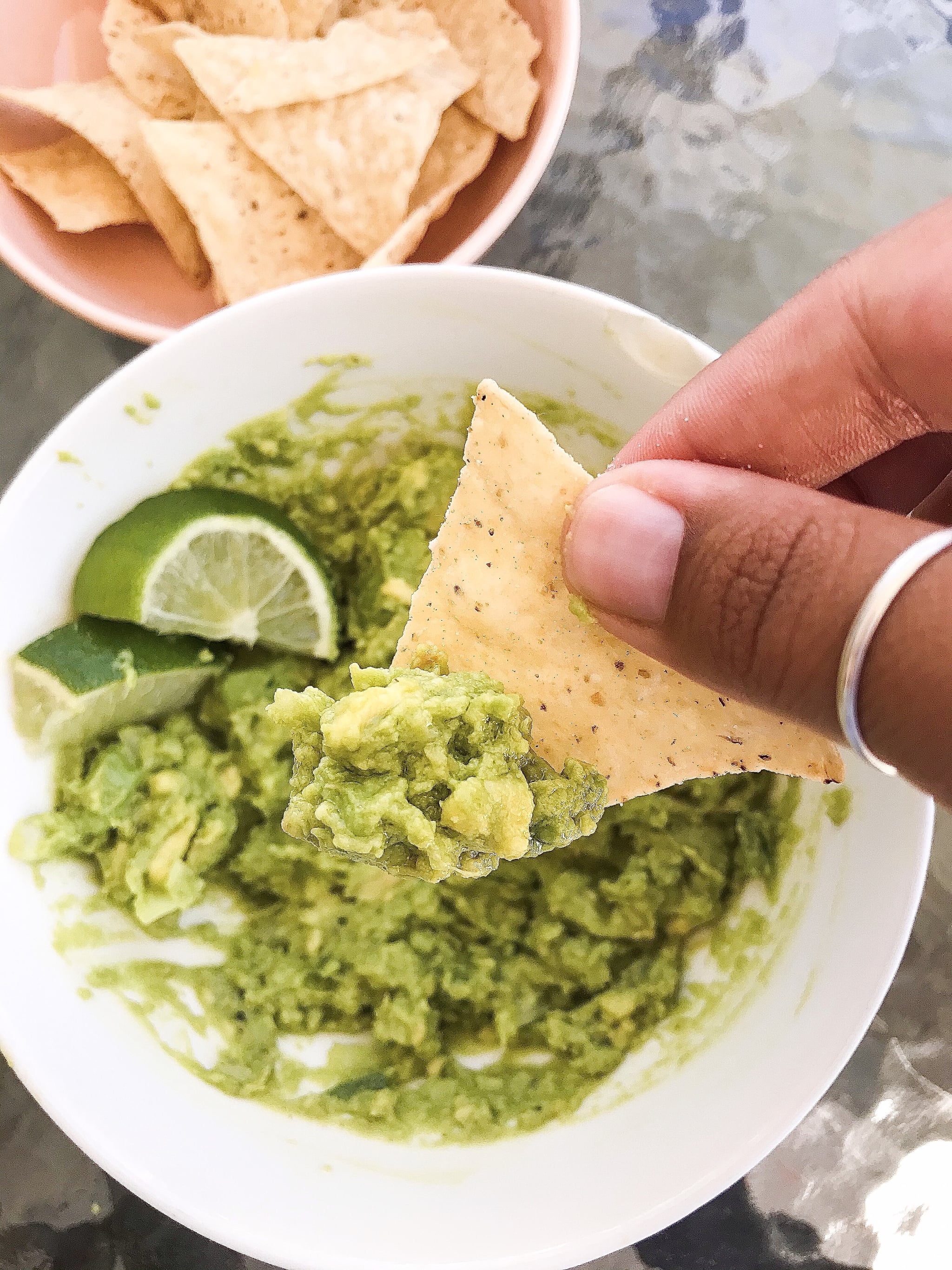 You can never go wrong with guacamole; it's the perfect snack or topping to any kind of dish imaginable. Tacos, burgers, quesadillas, nachos, burrito bowls, sandwiches, salad — they all taste better with a dollop of guac! It adds a punch of flavour and overall freshness to anything in sight and even ranks pretty high in nutrition when compared to other snacks or add-ons. (Although, I do still love my queso.)
Between the creamy texture and fresh flavours, I've always considered Chipotle's guacamole top tier. And in attempt to save a few extra bucks on the annoying (but necessary) up-charge, I recreated Chipotle's guac in my own kitchen. All you need are a few avocados, coriander, jalapeño chile, onion, lime, salt and pepper, and of course, tortilla chips.
To make the guac, just combine and mash all ingredients in a medium-sized bowl and you'll have a tasty dip in a matter of minutes. It's literally that easy. And you can use it for multiple meals, which makes the few bucks you spent on ingredients go a long way. Personally, I like to dig into my guac with blue corn tortilla chips, but you do you! Check out the full copycat recipe below — your wallet and tastebuds will thank you.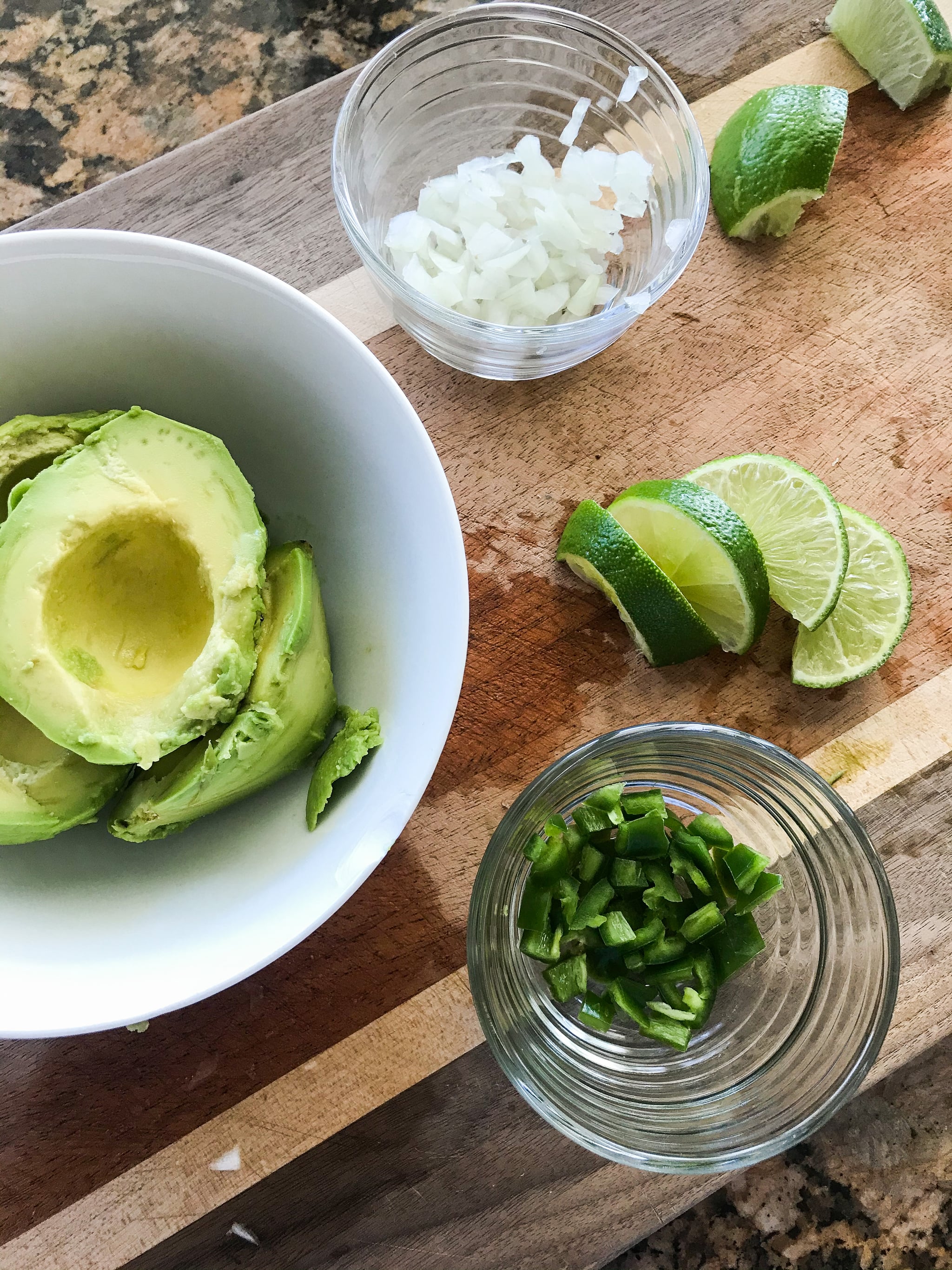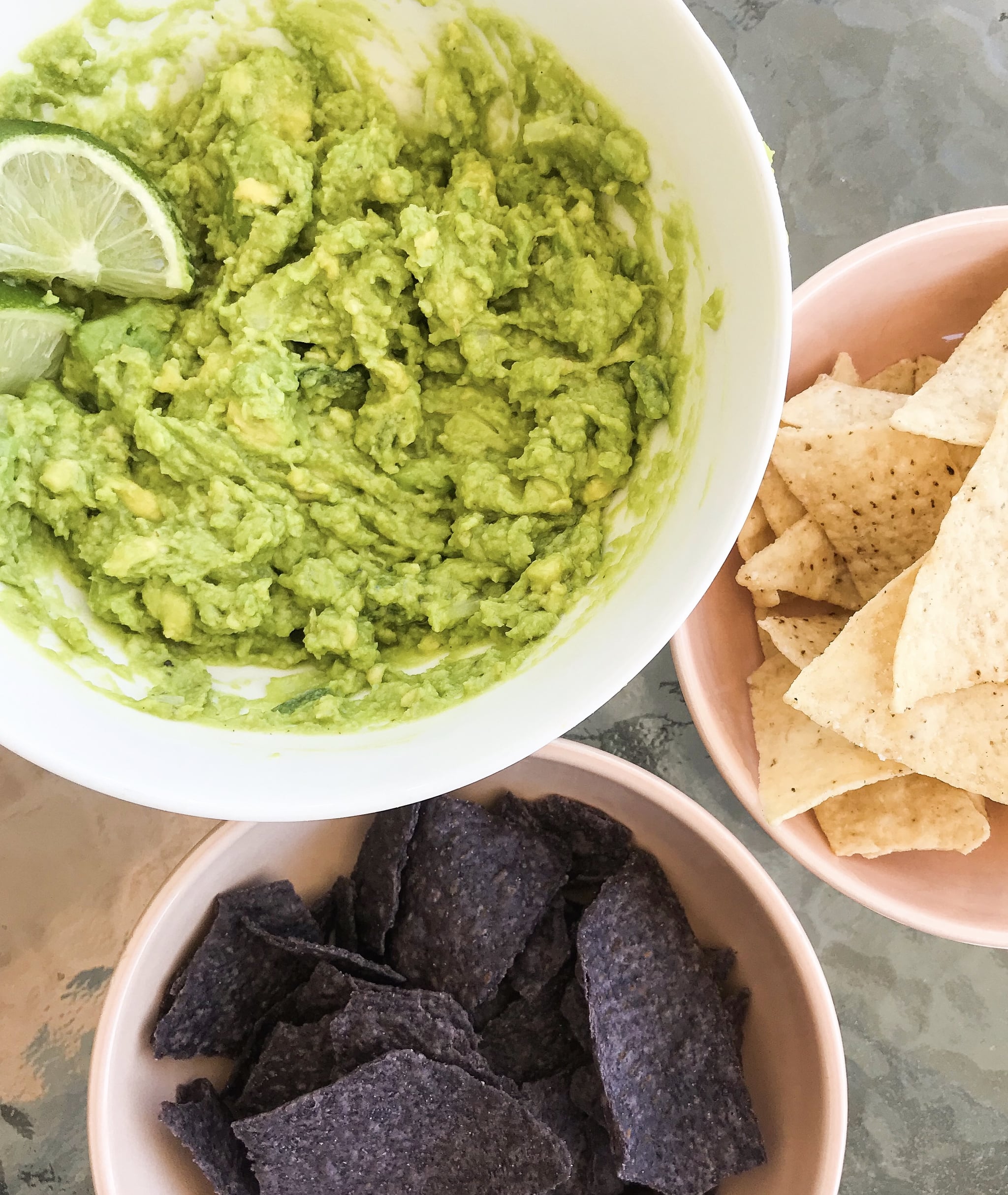 Chipotle Guacamole Copycat Recipe
Adapted Recipe by Emily Weaver
Notes
For extra freshness, refrigerator for 30 minutes before serving.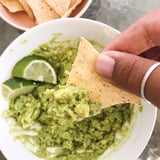 Ingredients
2 large avocados
1 lime
1/4 cup onion finely chopped
1 jalapeño chile stemmed, seeded, and finely chopped
2 tablespoons cilantro leaves finely chopped
Salt and pepper for seasoning
Tortilla chips for serving
Directions
Halve the avocados and remove the pits. Finely chop the onion, cilantro, and jalapeño chile (keep the seeds if you like your guacamole with an extra kick). Cut the lime into four wedges.
In a medium bowl, combine the avocados and squeeze two lime wedges. Mash until smooth and add onion, cilantro, and jalapeño. Continue to mash and stir until fully incorporated.Season to taste with salt and pepper. A few shakes of each should do.
Squeeze the juice from one lime wedge. Optional: cover the bowl with plastic wrap and place directly into the fridge for about 30 minutes.
Once ready, enjoy with any tortilla chips of your choice!
Information
Category

Snacks

Yield

2 servings

Total Time

9 minutes, 59 seconds
Image Source: POPSUGAR / Emily Weaver