These Banana Chocolate Muffins Have Chocolate Hummus in Them
These Delicious Chocolate Banana Muffins Have an Unexpected Secret Ingredient: Hummus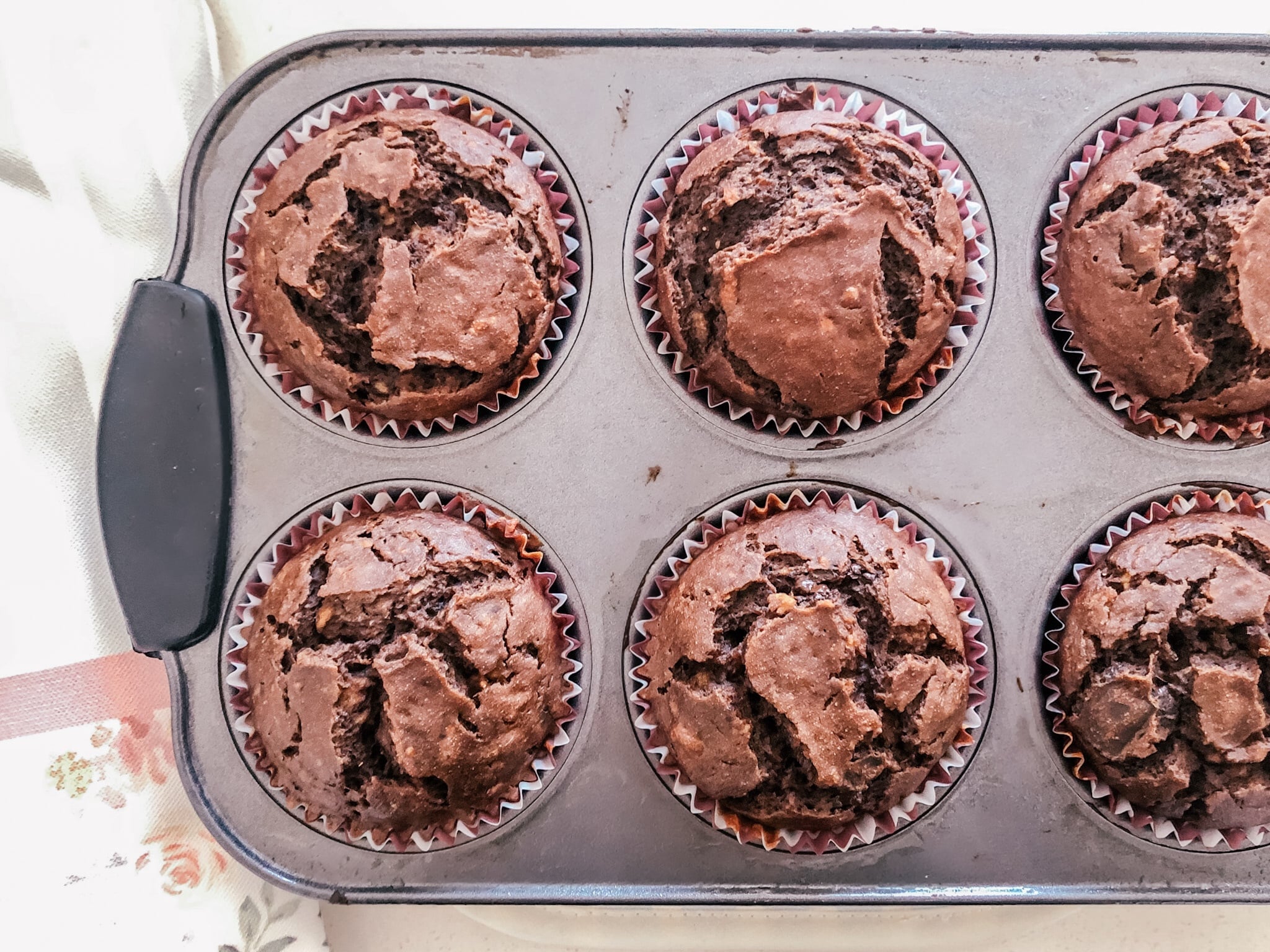 When it comes to flavour combinations, chocolate and banana are definitely up there in my top five. From chocolate-covered bananas to gooey, chocolatey banana bread to chocolate banana muffins, the two manage to satisfy my sweet tooth and fill me up. But what if I told you that you could get even more amazing flavour when you add chickpeas to the mix? Seriously, the addition of chocolate hummus to my chocolate banana muffins recipe has revolutionized my snack and dessert game for the better.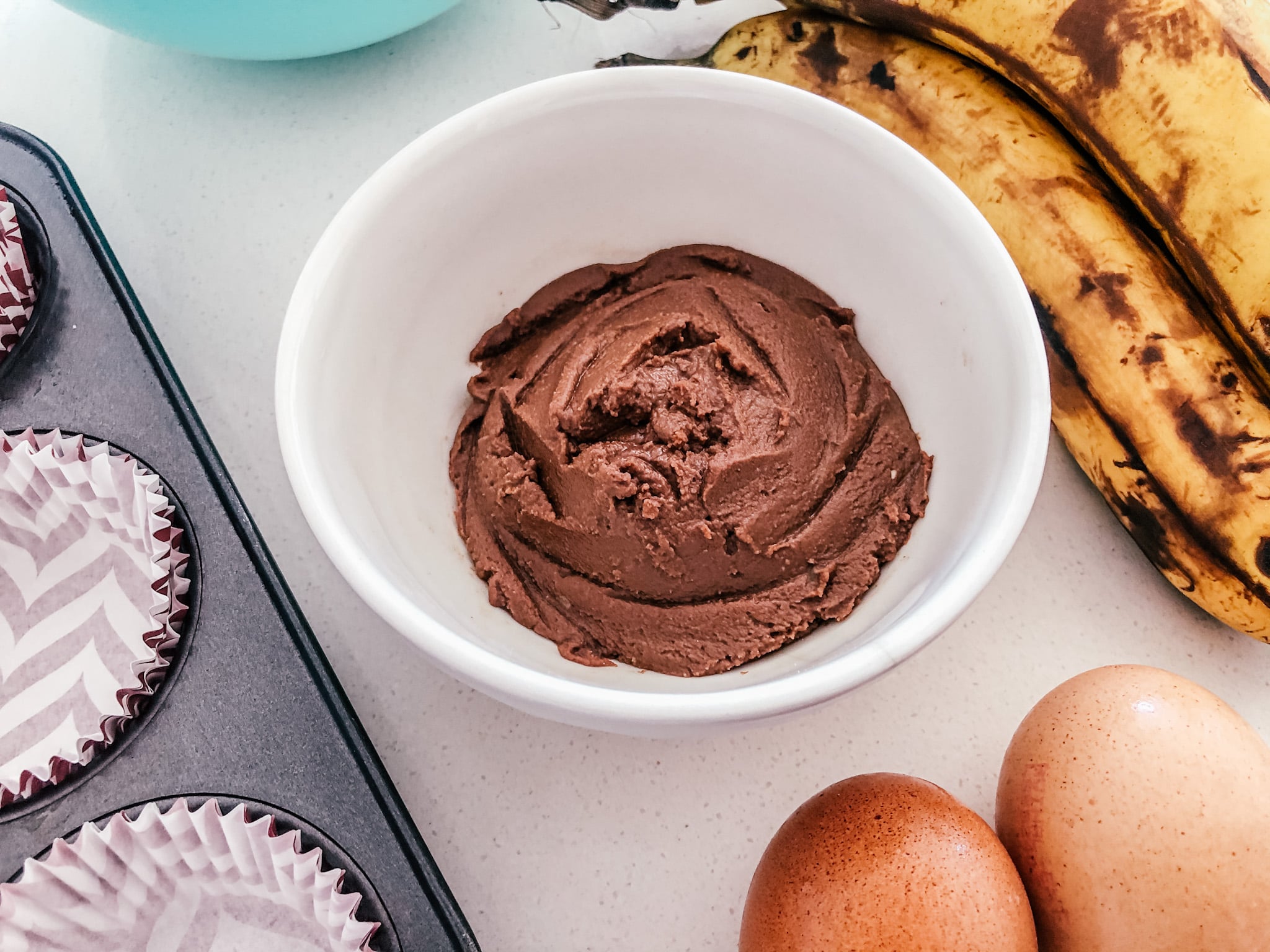 Savory hummus is a staple at most grocery stores, but in recent years, the chickpea spread has begun to share its space with its sweeter counterpart: chocolate dessert hummus. For most people, the words "chocolate" and "hummus" might seem like an unlikely - and quite frankly, jarring - combination, but it's actually delicious. And since chocolate hummus tastes like brownie batter, I knew I had to try adding it to my chocolate banana recipe. And it turned out so good that I renamed the recipe to Chocolate Hummus Banana Muffins.
These muffins are fluffy, moist, just the right amount of sweetness, and have perfectly distributed chocolate chunks throughout due to a technique in which you coat the chocolate chips/chunks in flour before adding them to the mixture, ensuring they don't sink to the bottom. Try these delicious (and pretty healthy) muffins out yourself!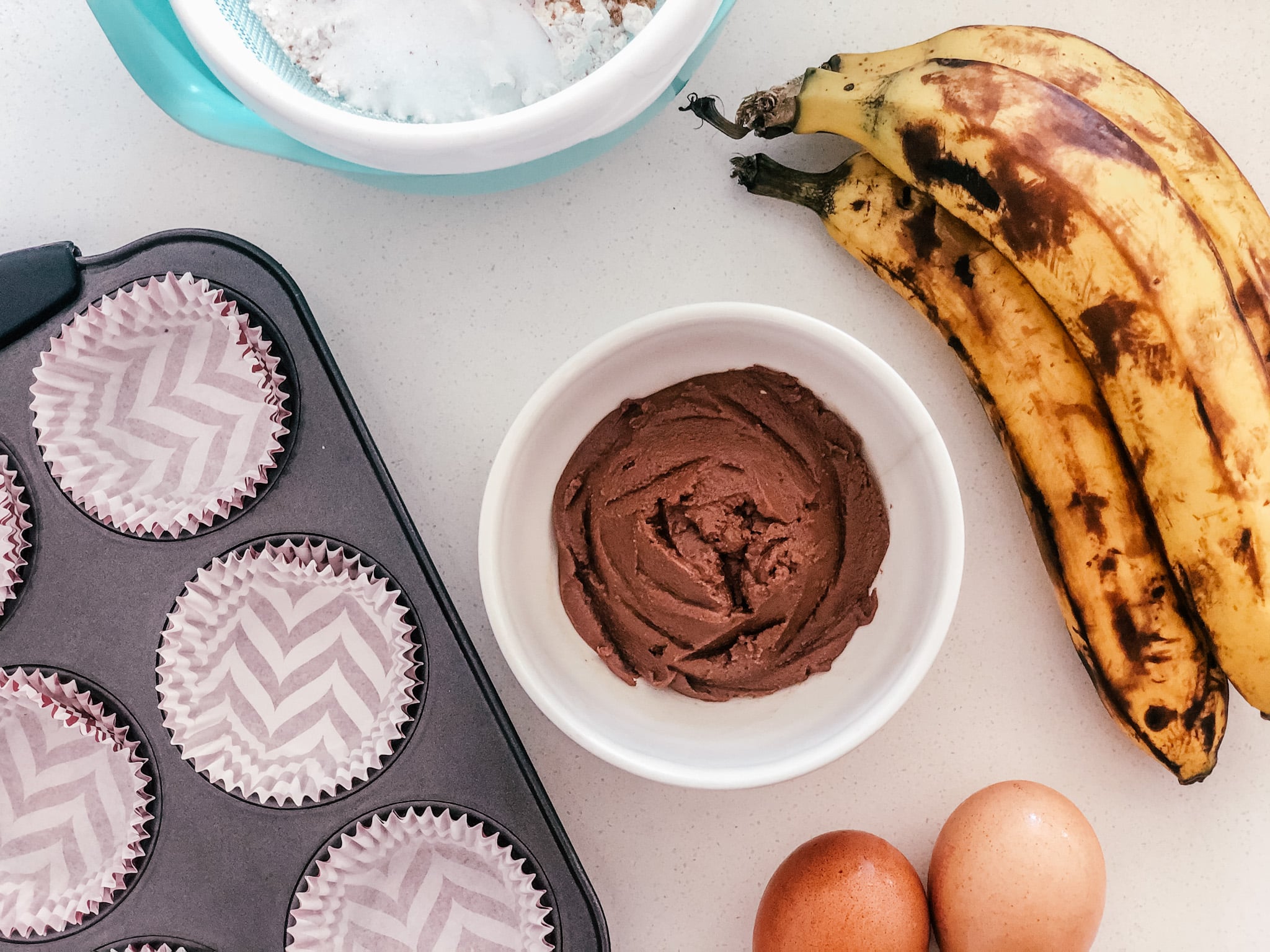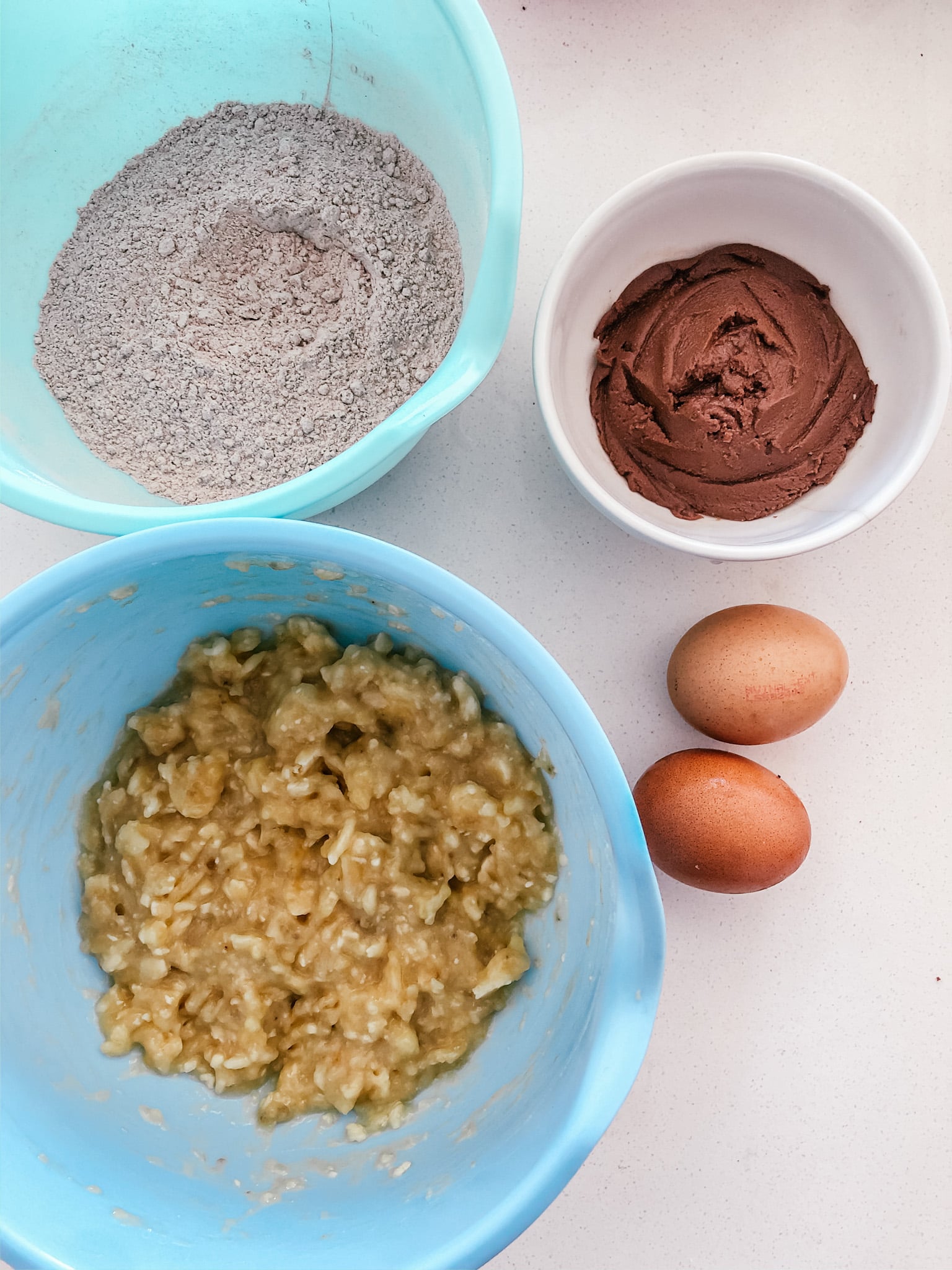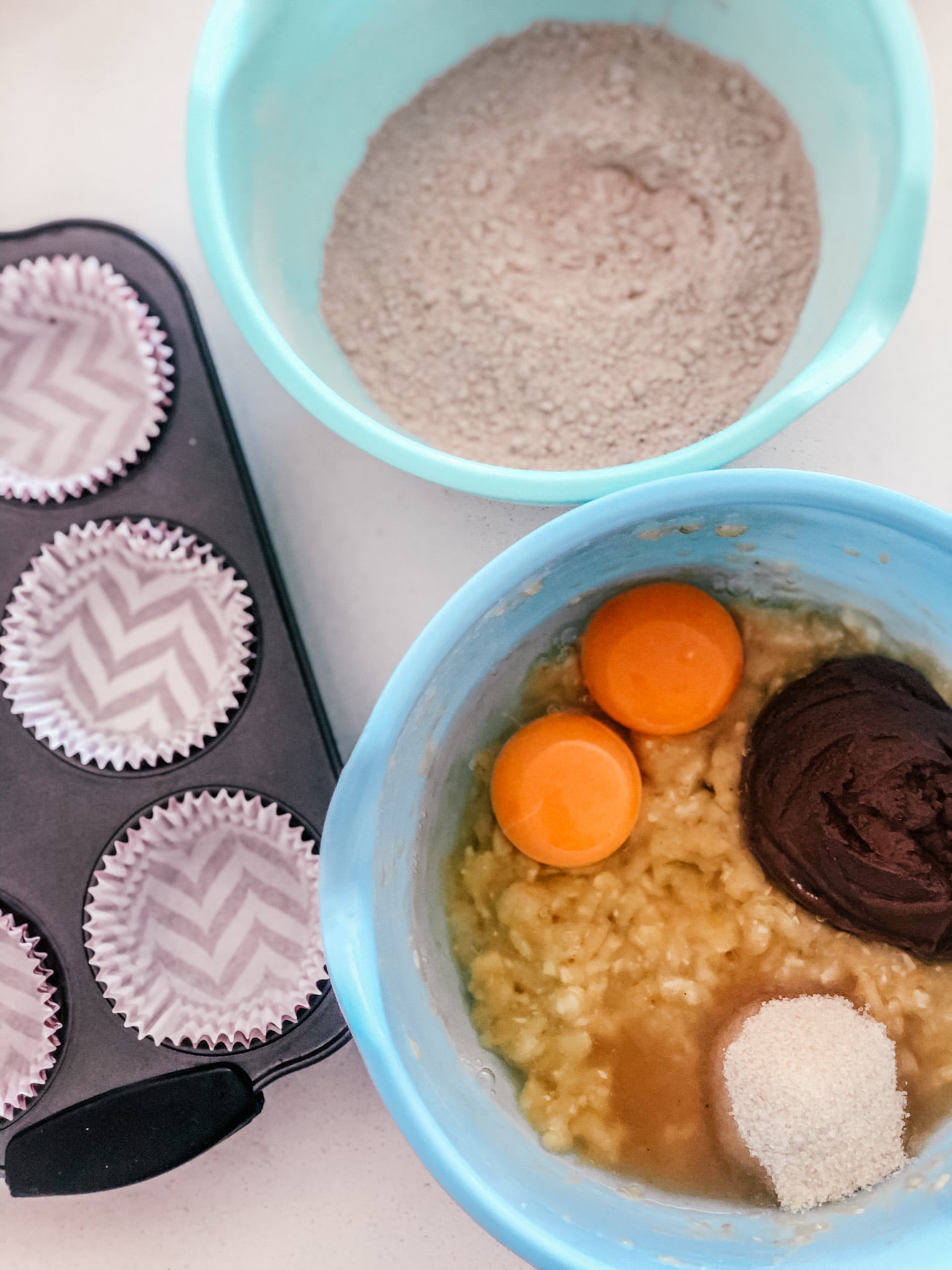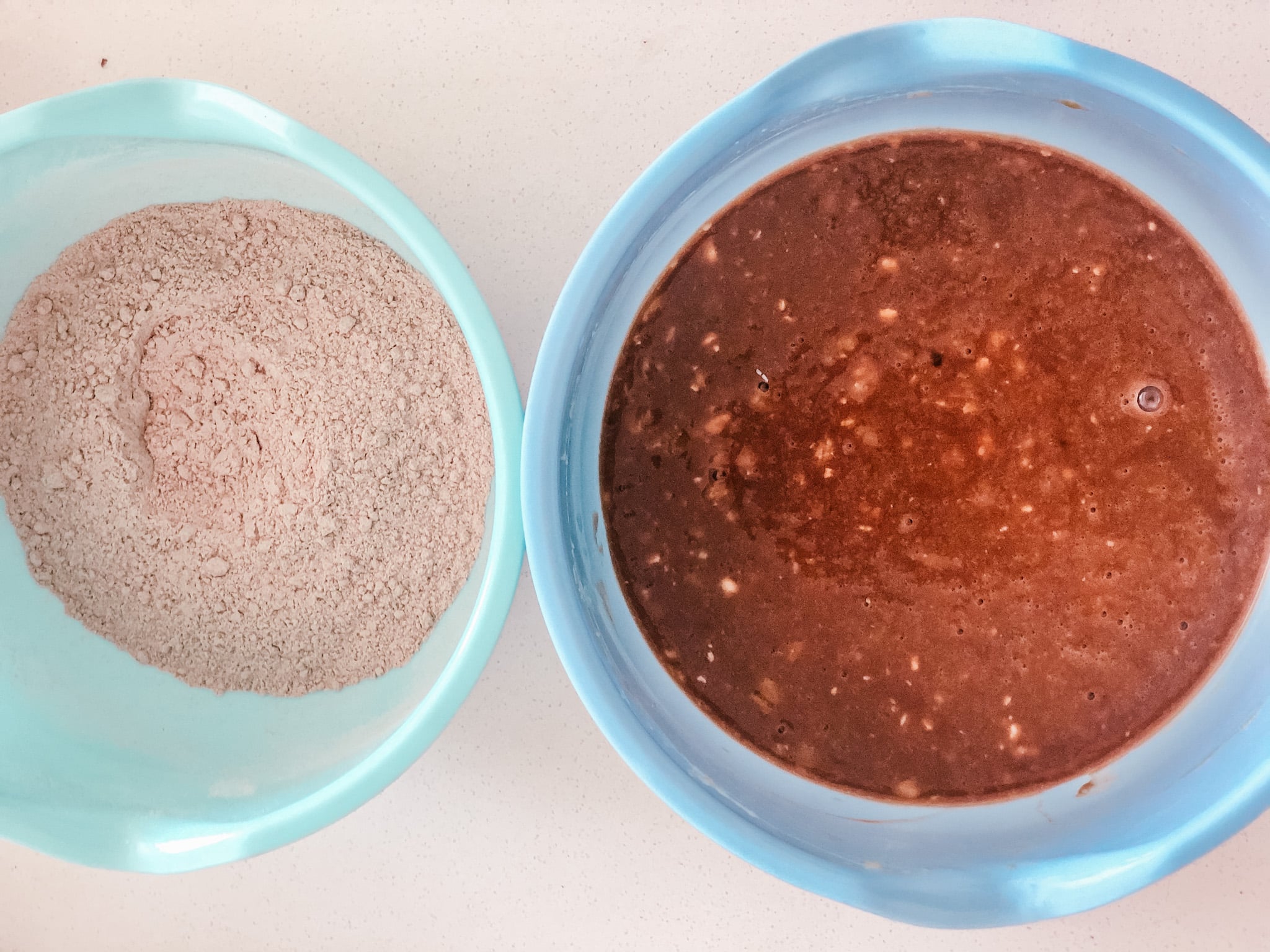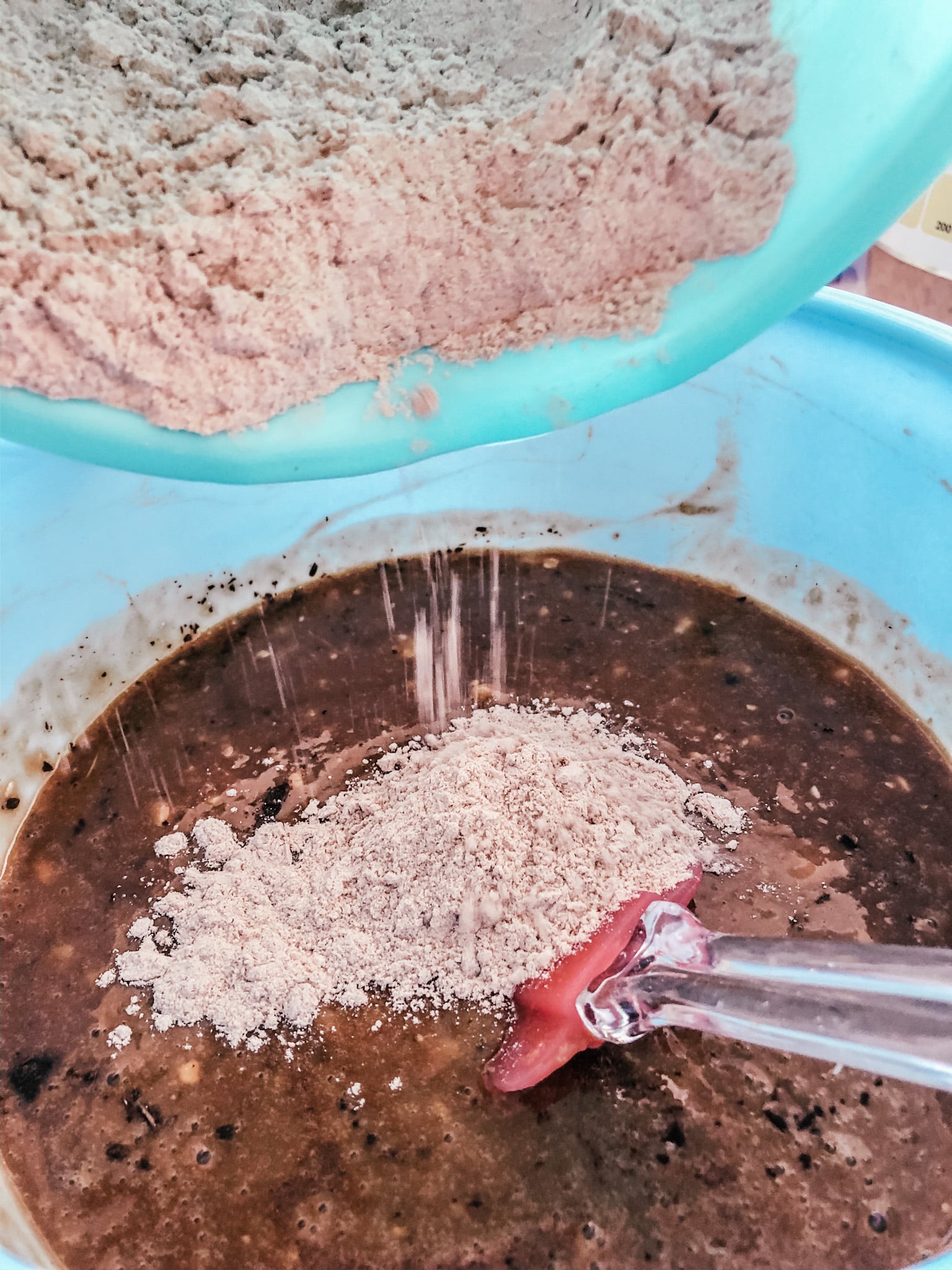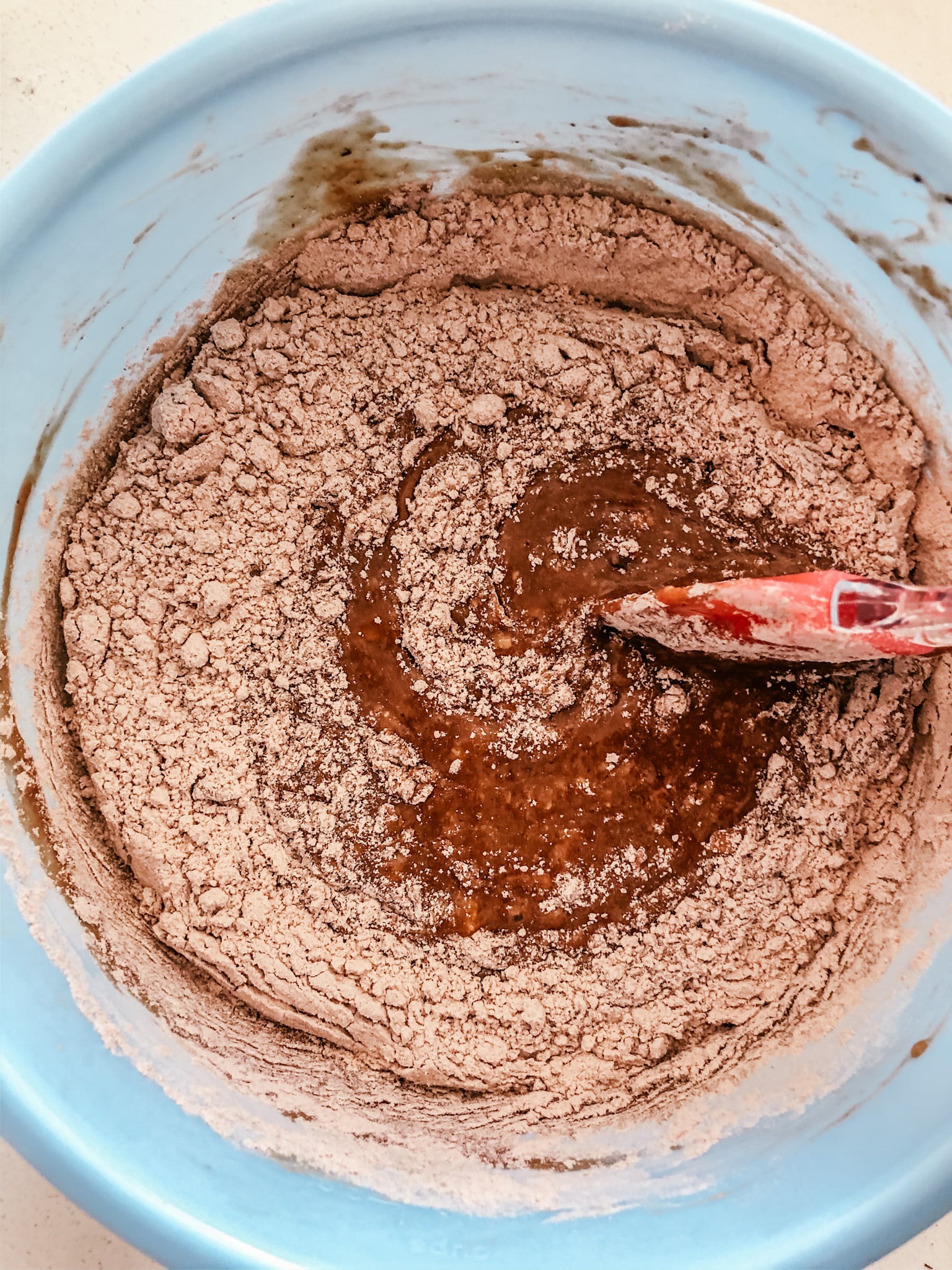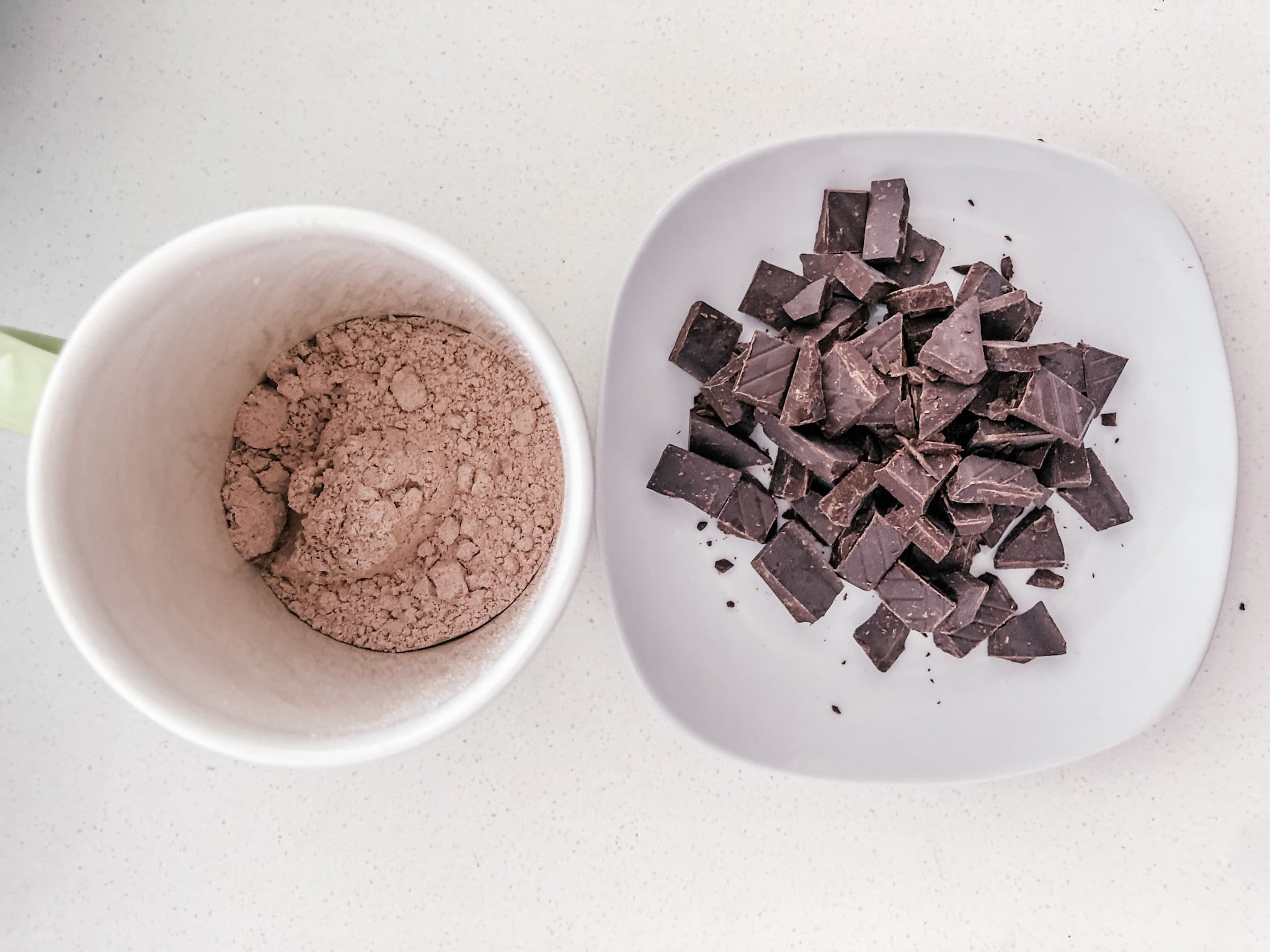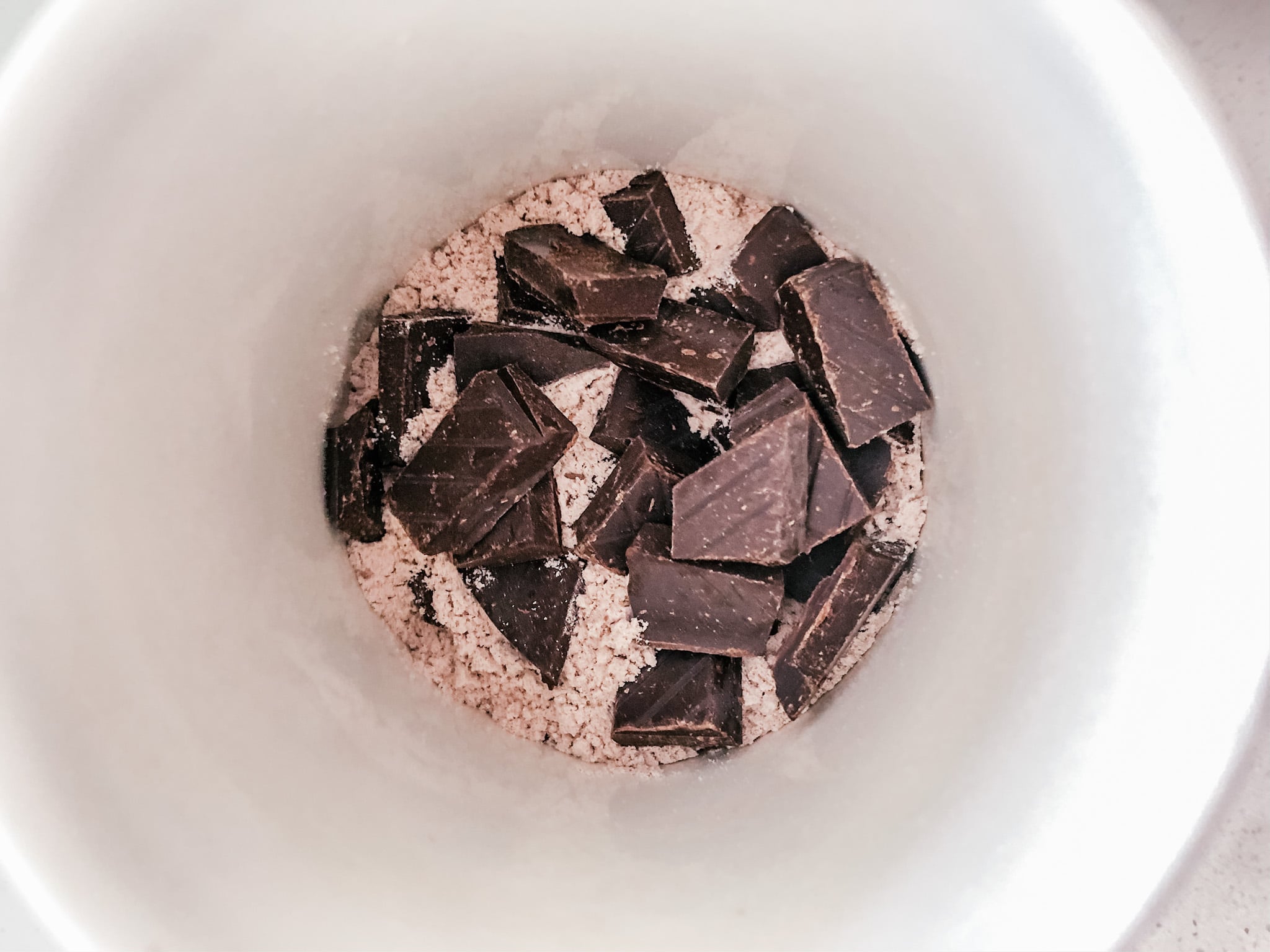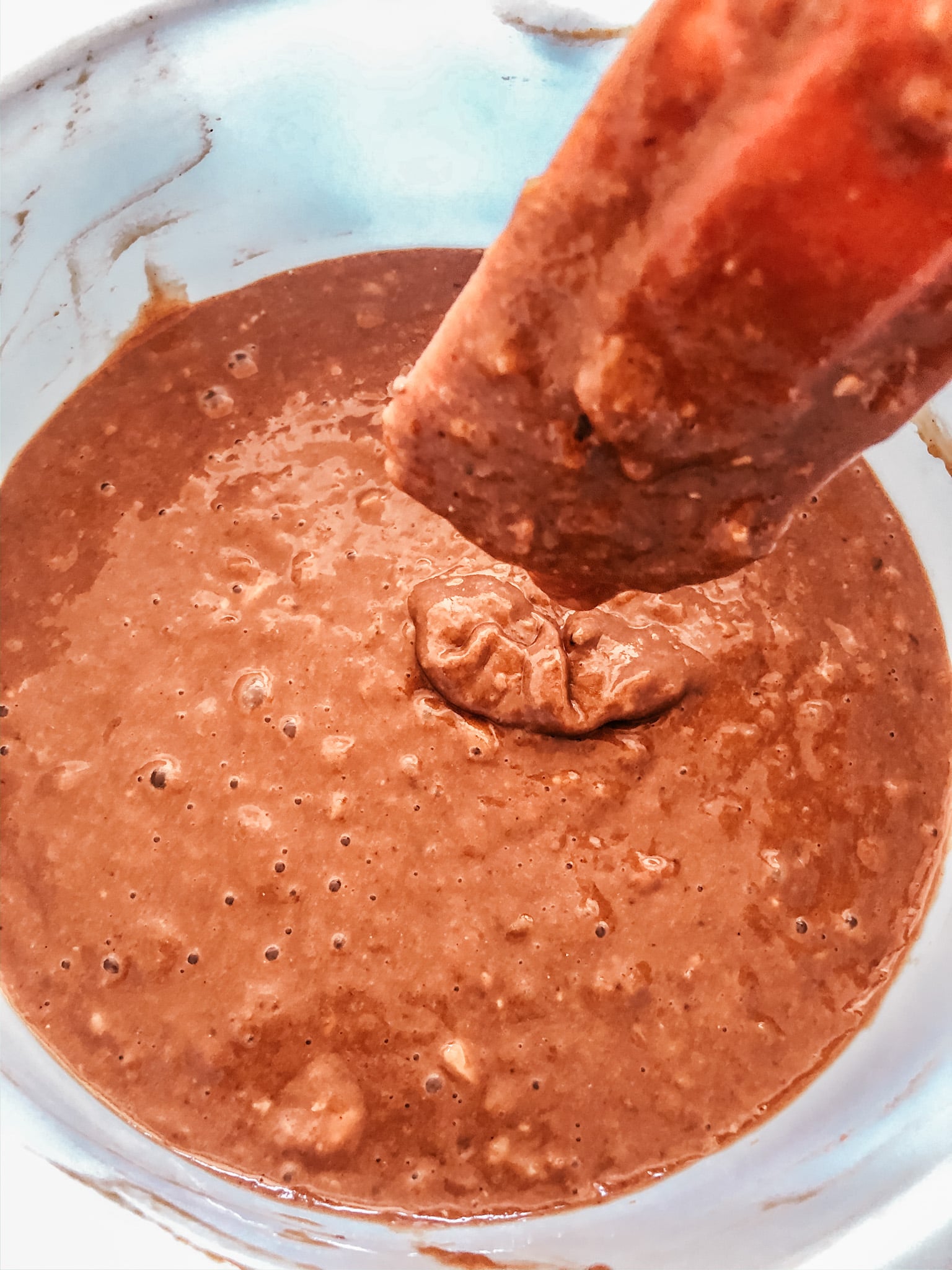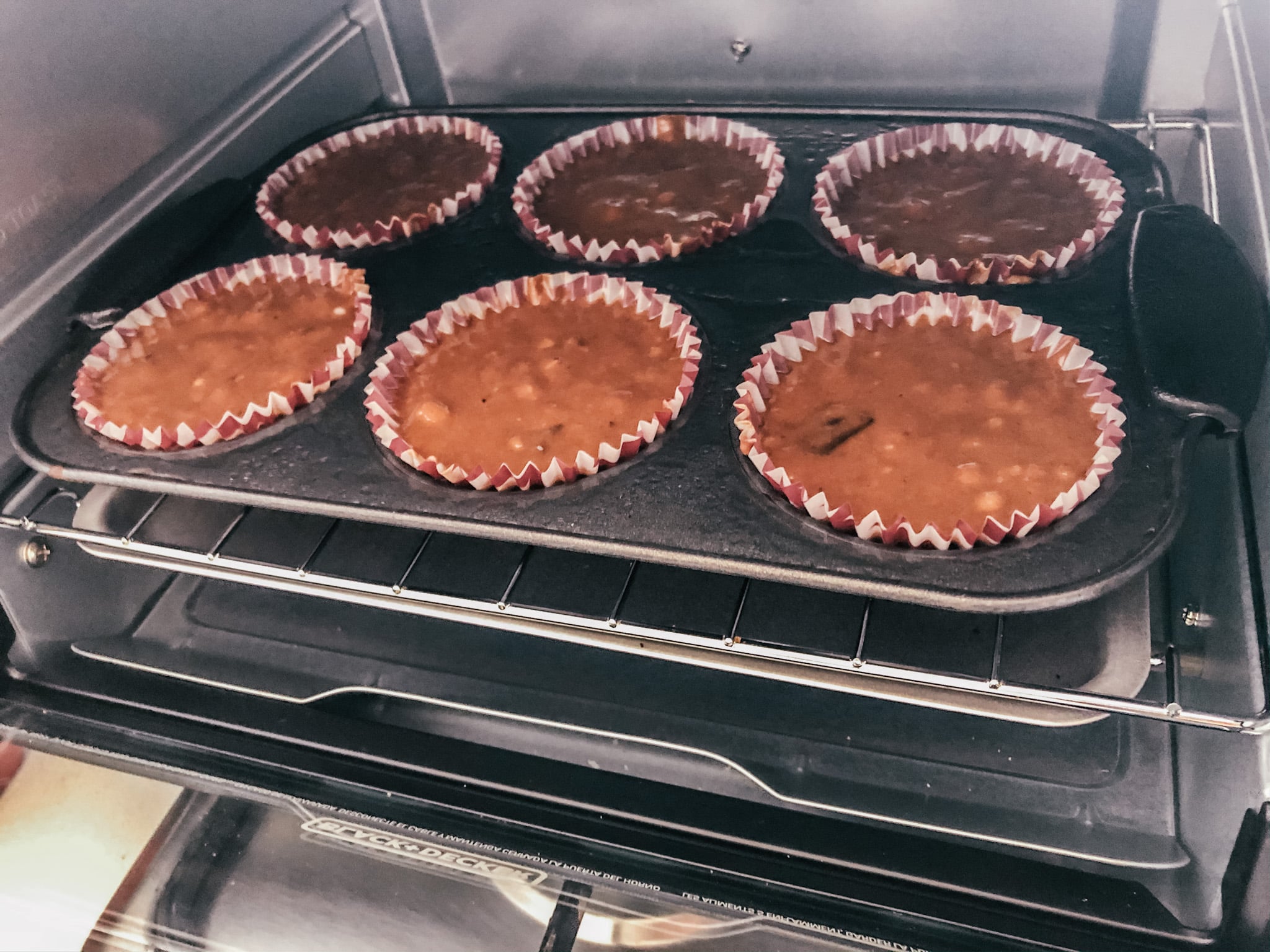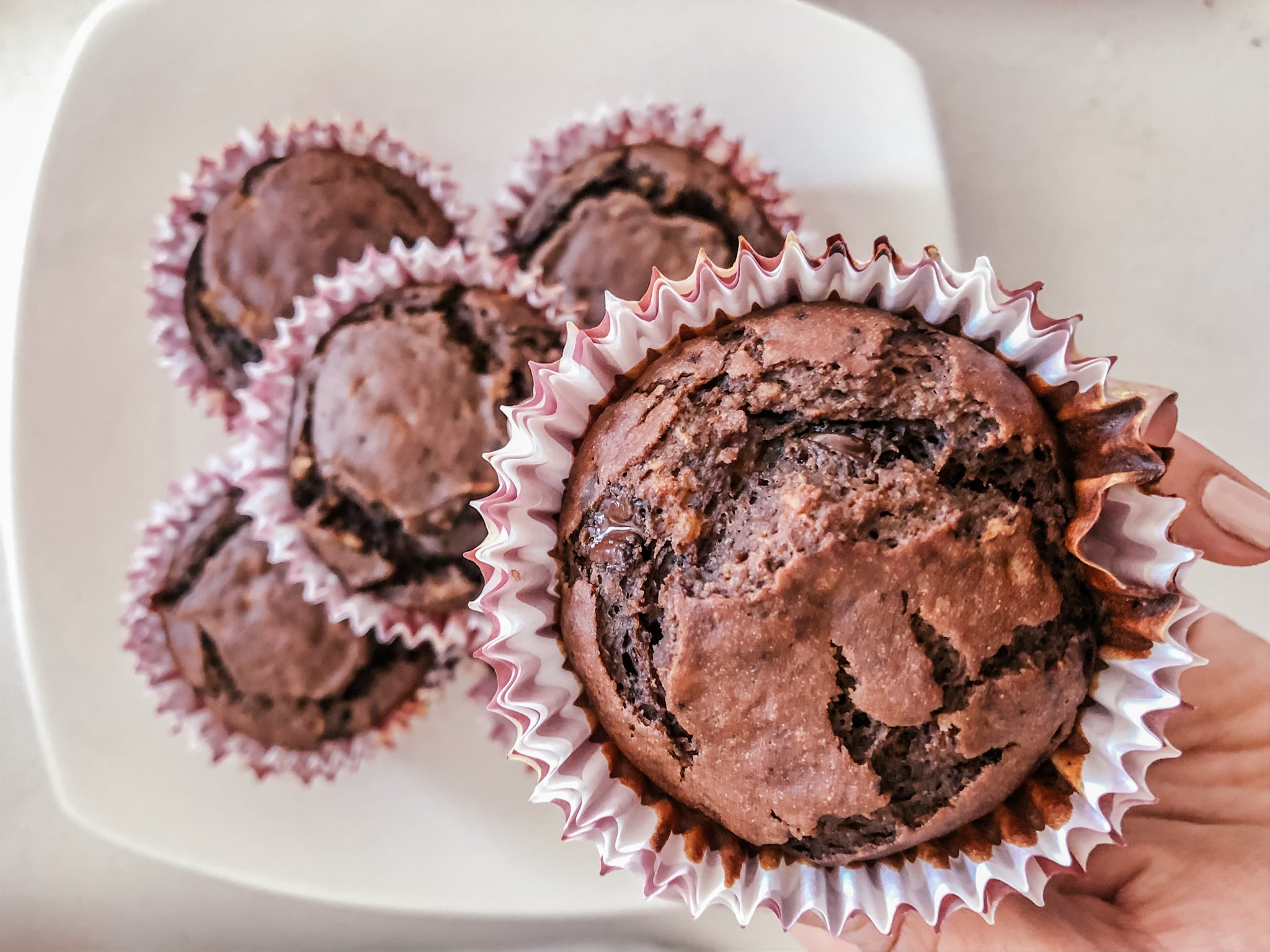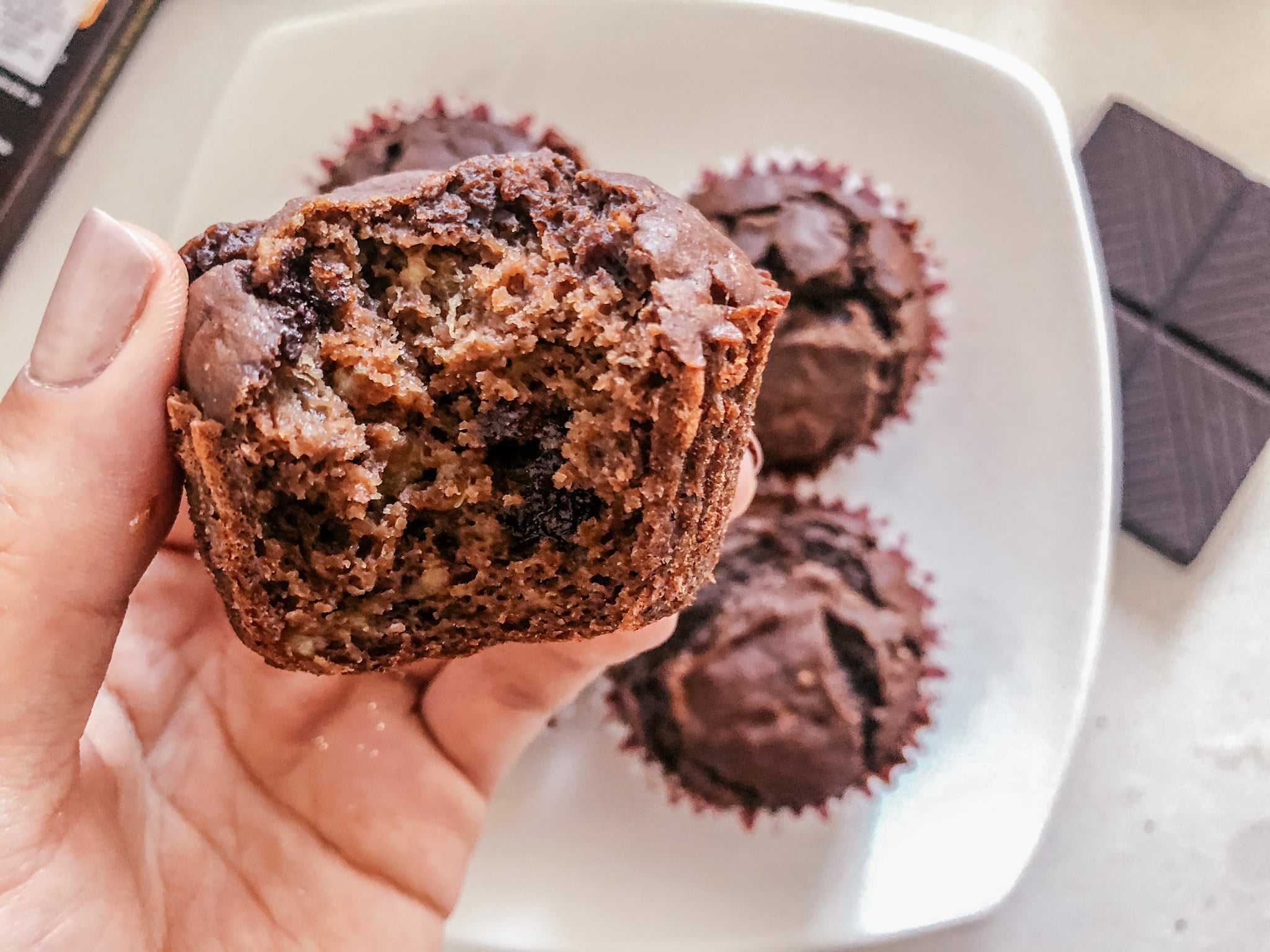 Chocolate Hummus Banana Muffins
Original Recipe by Ashley Ortiz
Notes
Gluten-Free: Substitute oat or almond flour instead of all-purpose flour.
Vegan: Use vegan chocolate chips and substitute flax eggs instead of whole eggs.
Sugar: Because this recipe calls for very ripe bananas, the amount of additional sweetness you'll want to add depends on your taste. Personally, I have found between 2-4 tablespoons to be the "sweet spot."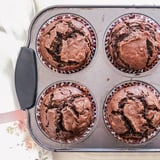 Ingredients
1 cup all-purpose or whole wheat flour
1 teaspoon baking soda
1 teaspoon baking power
2 tablespoon cocoa powder
1/2 teaspoon kosher salt
1/2 teaspoon cinnamon
1/2 cup chocolate chips or chunks
1/2 cup chocolate hummus
2 eggs
3 very ripe bananas, mashed
1/2 teaspoon vanilla extract
2-4 tablespoon sugar, depending on taste
Directions
Preheat the oven to 425°F and prep a 12-cup muffin tray by lining each cup with a cupcake liner and spraying each cup generously with non-stick spray.
In a medium-sized bowl, combine flour, baking powder, baking soda, cocoa powder, salt, and cinnamon together using a sift to ensure there are no clumps in the flour mixture. Set aside.
In a large bowl, combine eggs, sugar, chocolate hummus, mashed bananas, and vanilla extract until all of the ingredients are fully incorporated.
Set 2 tablespoons of the flour mixture to the side and add the remaining amount of flour mix to the wet ingredients in small batches, making sure to stir completely between each batch until the mixture is well-combined until it has reached the consistency of brownie batter.
Toss the chocolate chunks or chips in the 2 tablespoons of flour mix that was set aside until the chocolate is fully coated, then add the chips and any remaining flour mix to the batter and gently fold them in until all ingredients are fully combined.
Using a small ice cream scoop or a tablespoon, fill each cupcake liner three-quarters of the way full. Bake for 20-25 minutes or until a toothpick inserted in the center comes out clean.
Enjoy them warm or store them in the fridge or freezer for a delicious snack on the go!
Information
Category

Desserts

Yield

14 muffins

Prep Time

35 minutes

Cook Time

20 minutes

Total Time

54 minutes, 59 seconds
Image Source: Ashley Ortiz