Chrissy Teigen Banana Pudding Recipe
Excuse Us While We Devour Chrissy Teigen's Banana Pudding With a Shovel — It's That Good
Full disclosure: When Chrissy Teigen shared this mouthwatering video of banana pudding on her Instagram, she didn't provide exact instructions for how to make it at home, so this is my take on what she made. Instead of following a pudding box recipe, she subbed in sweetened condensed milk, and if you've never had pudding made with sweetened condensed milk, you're in for a real treat. And I mean that quite literally, because it's so decadent.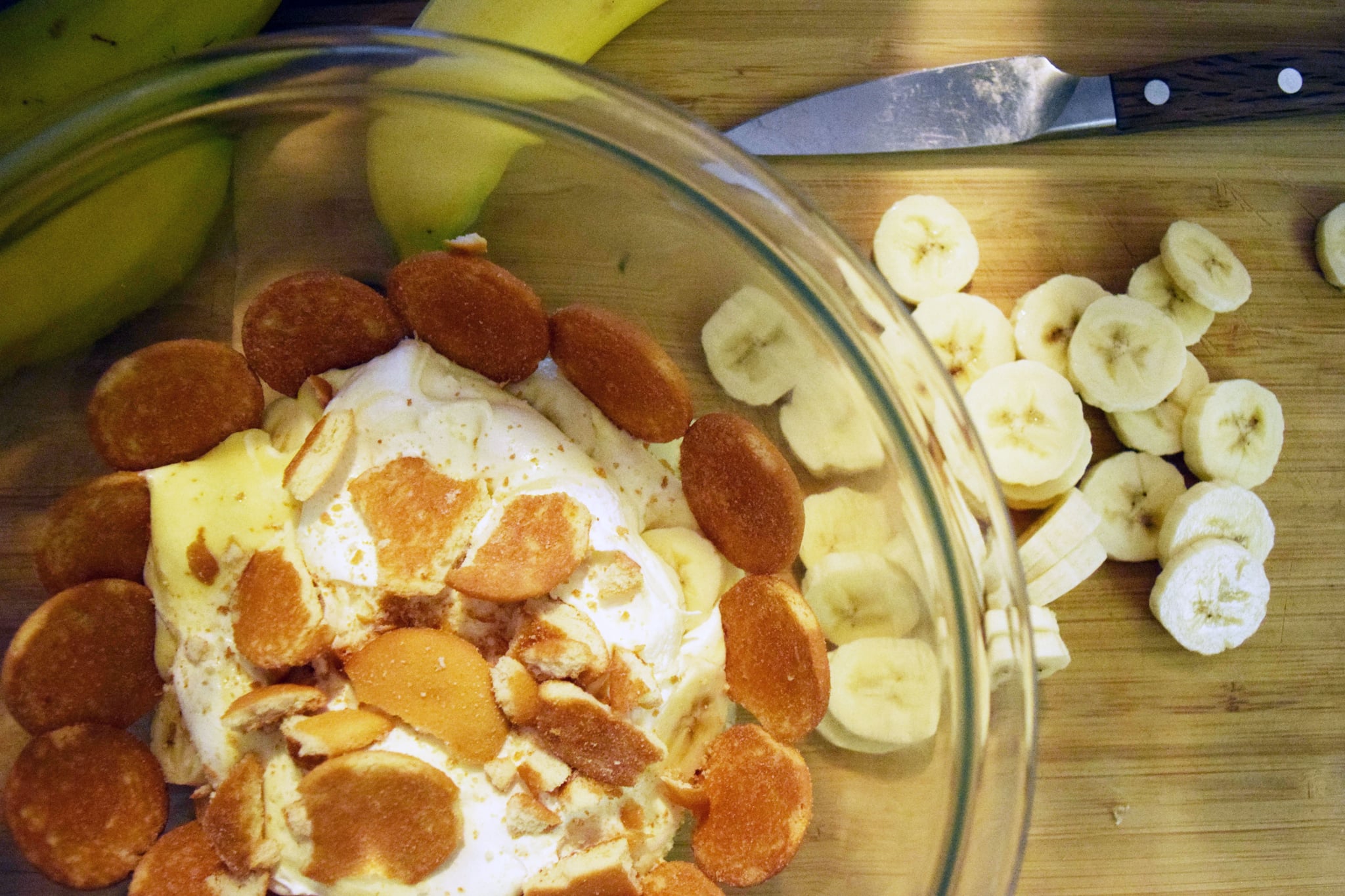 I whipped together a box of vanilla pudding mix with a can of sweetened condensed milk, but if you want a slightly less sweet pudding, you can add some regular milk to the mixture (it'll tone down the sweetness and give you more pudding). Then you fold the pudding mix with whipped cream to give you a dreamy, fluffy mixture. You can use the whipped cream of your choice here — you can even make your own — but I swear by Cool Whip, so that's what I went with.
Then you just layer the pudding with Nilla Wafers (or a similar cookie) and bananas however you want! I crumbled some of my Nilla Wafers and left some whole for a bit of variety. Then I dolloped another bit of Cool Whip on top because I don't think there's such thing as too much Cool Whip. My advice is to put it in the fridge for a little bit before eating so the Nilla Wafers have time to soften. And Chrissy is absolutely correct that this recipe rivals Magnolia Bakery's famous banana pudding — it's just as rich and creamy! Check out the recipe ahead.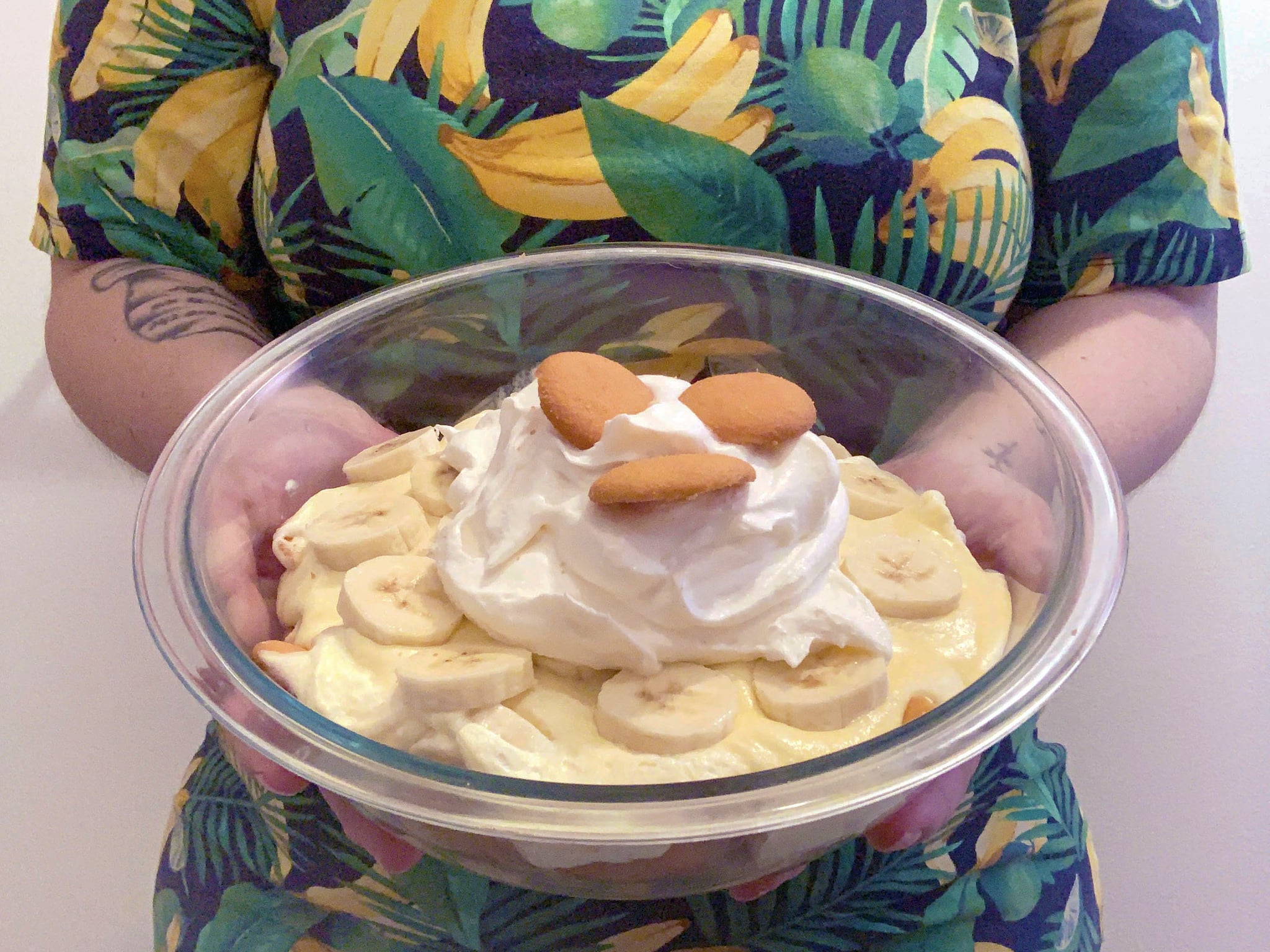 Banana Pudding
Chrissy Teigen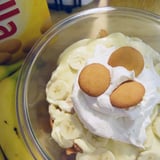 Ingredients
1 1-ounce box instant vanilla pudding
1 14-ounce can sweetened condensed milk
2 containers Cool Whip (or whipped cream of your choice)
1 box Nilla Wafers (you won't use them all)
3 bananas
Directions
Mix pudding mix with sweetened condensed milk until combined.
Fold in 1 1/2 containers Cool Whip.
Slice bananas.
Layer pudding mix, bananas, and Nilla Wafers in bowl until you reach the top.
Garnish the top with the rest of the Cool Whip, Nilla Wafers, and more banana slices.
Let sit in fridge for a little bit to allow the Nilla Wafers time to soften, then enjoy!
Information
Category

Desserts

Prep Time

10 minutes

Cook Time

10 minutes

Total Time

19 minutes, 59 seconds
Image Source: POPSUGAR Photography / Hedy Phillips