Chrissy Teigen's Roasted Spaghetti Squash Recipe and Photos
Chrissy Teigen's Spaghetti Squash "Lasagna" Is Packed With Melted Cheese, So You Know It's Good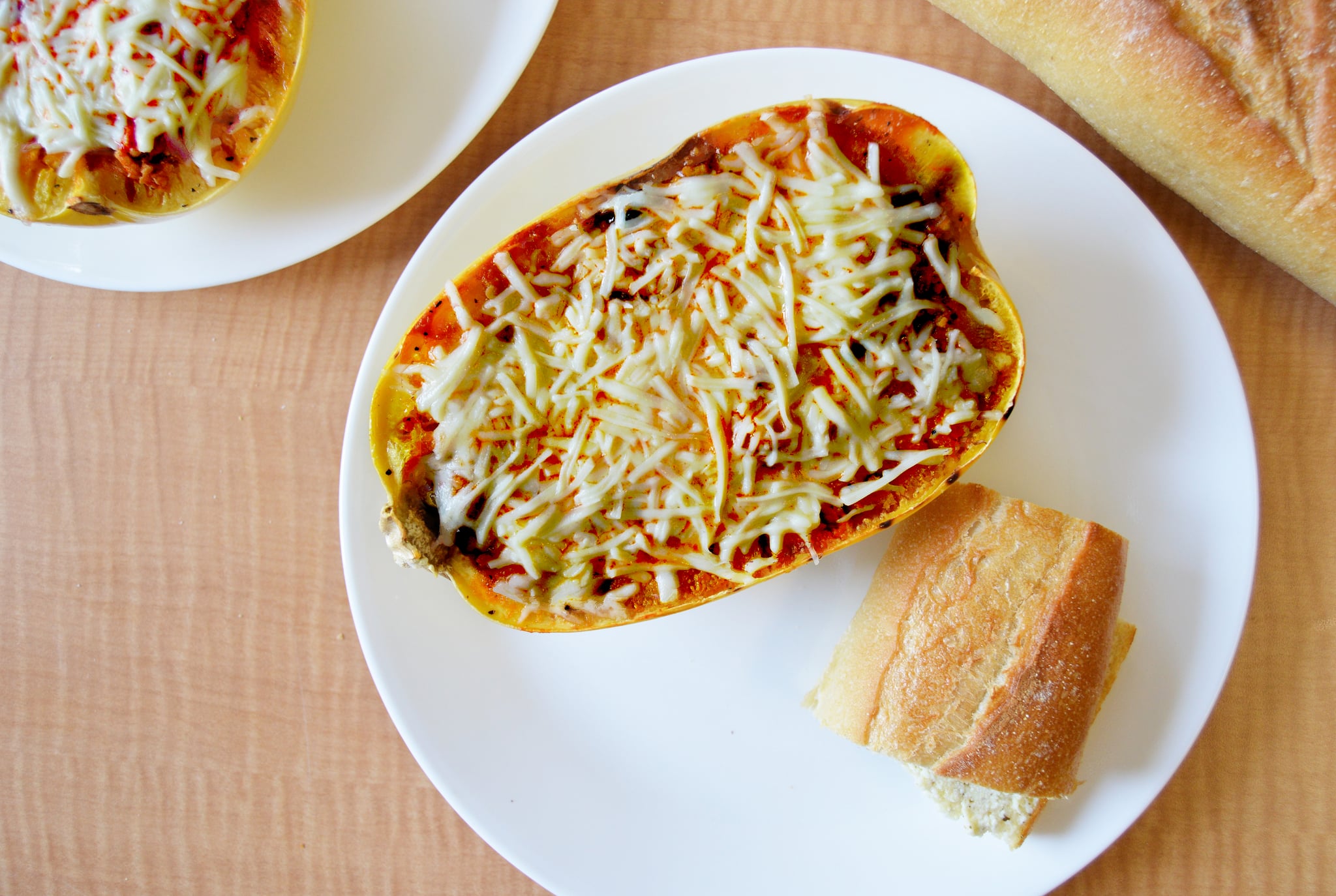 First came her miso carbonara, then her cacio e pepe oatmeal, and most recently, her spaghetti squash lasagna. Chrissy Teigen frequently throws the rules of Italian cooking out the window, and yet she still manages to create delicious entrees with the most unexpected combinations of flavour. I'll admit I was sceptical over the idea of oven-roasted spaghetti squash being described as "a lasagna of sorts," but when you try this recipe for yourself, you'll totally understand why Chrissy used those words. While low-cal spaghetti squash recipes tend to be on the bland side, this one is filled with layers of flavour (literally), and it happens to be keto-friendly too.
One of the staple ingredients of traditional lasagna filling is plain ricotta with a dash of salt and pepper, but Chrissy takes things to another level by adding a whole cup of parmesan and a few generous spoonfuls of pesto. And her Bolognese gets a serious upgrade too. Not only does she use turkey instead of beef, she amps up the intensity with chili flakes and basil.
But for a dish that's packed full of bold, zesty flavours, it's surprisingly simple to assemble. The sauce to ricotta ratio is way more flexible, because instead of gluing together a stack of fragile noodles, everything is contained inside a bowl — it's practically foolproof. A lasagna without pasta means no risk of soggyness or breakage, plus an entire day's serving of vegetables, and that's a pretty good trade off if you ask me. If you eat an entire spaghetti squash by yourself, I don't blame you, because that's exactly what I did — this recipe is that good. Follow the steps below, and try it out for yourself.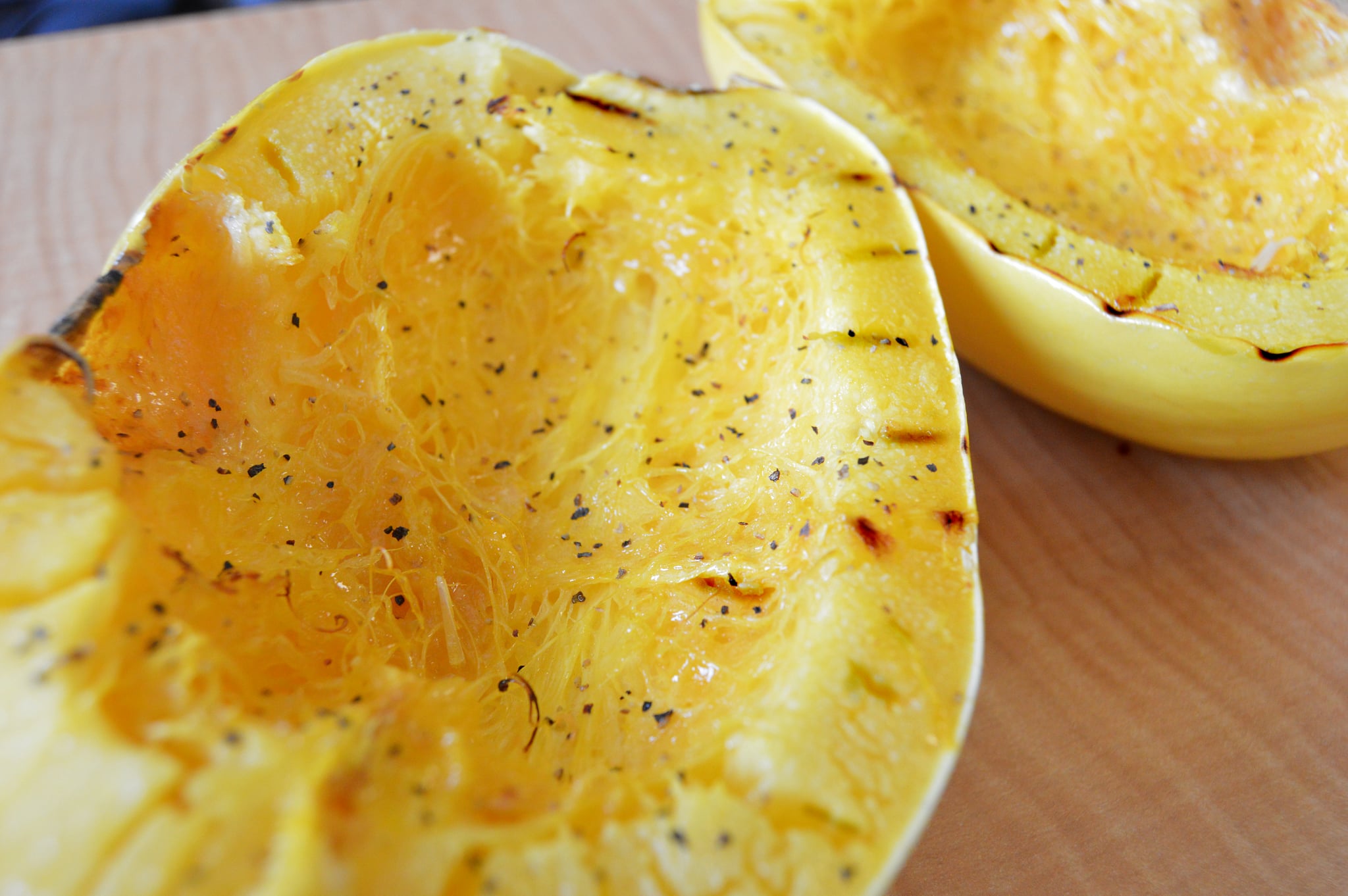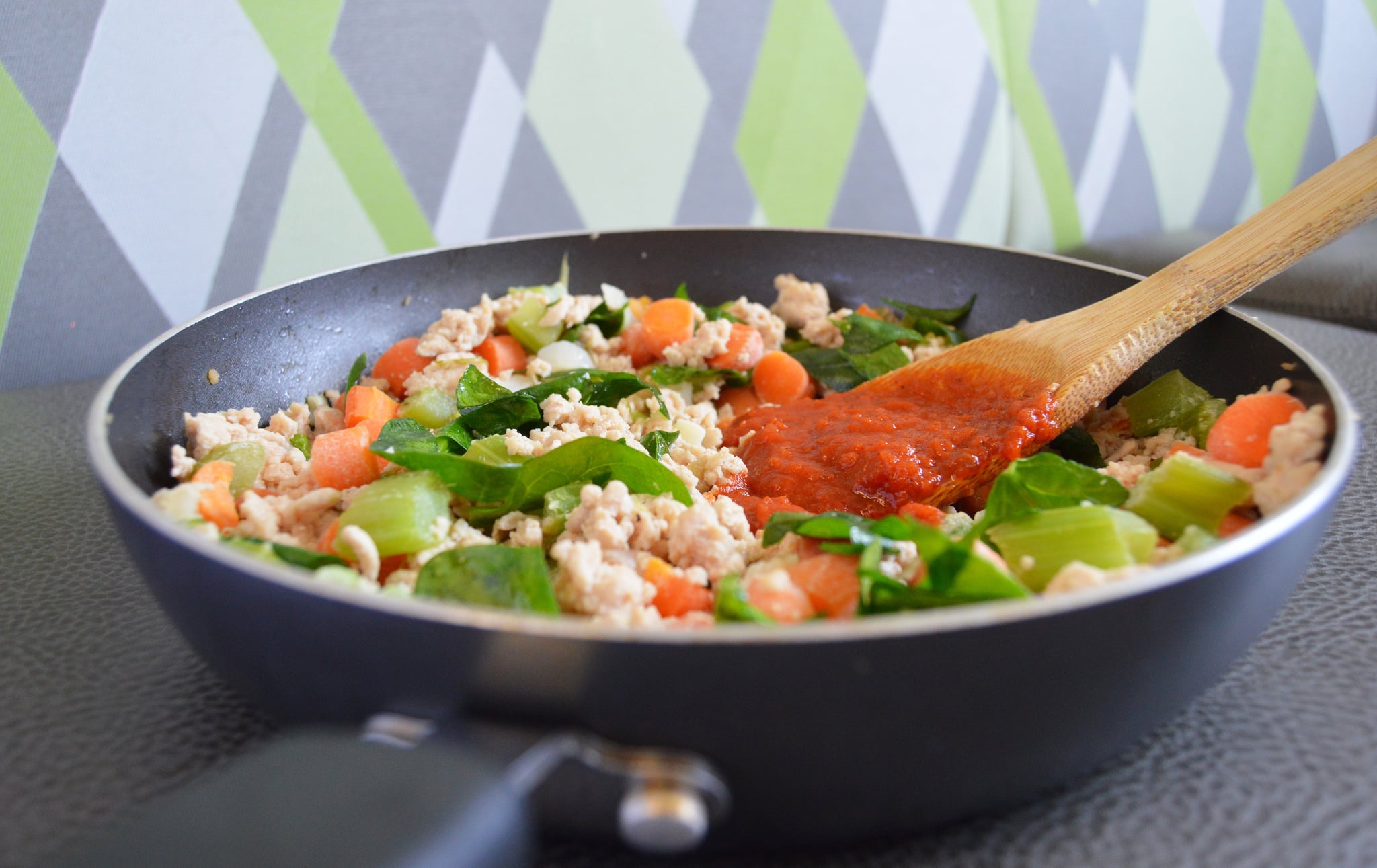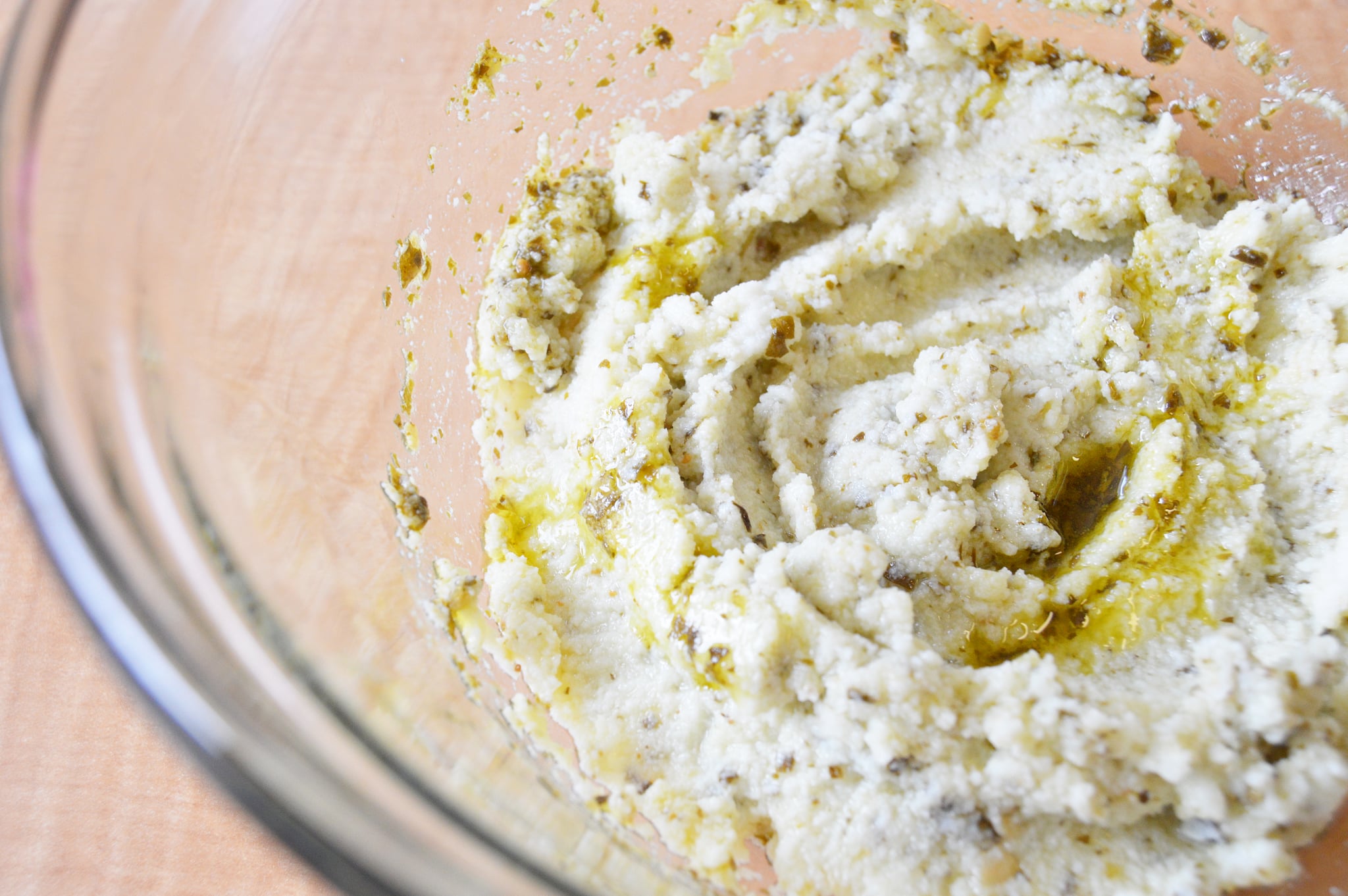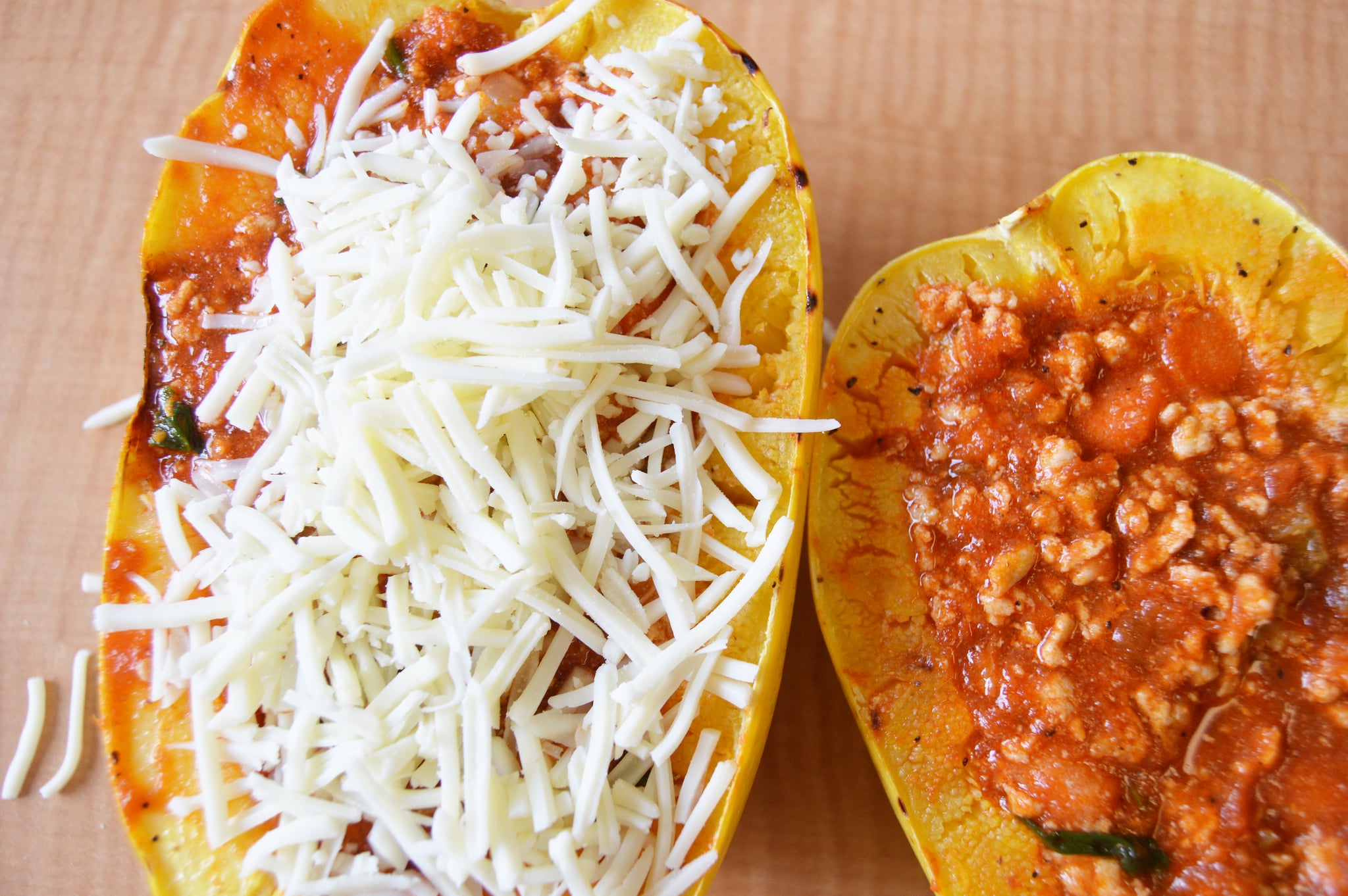 Roasted Spaghetti Squash
Chrissy Teigen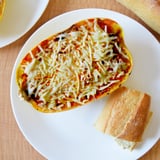 Ingredients
For the Roasted Squash:
2 spaghetti squashes
1 tablespoon olive oil
1/8 teaspoon salt
1/8 teaspoon pepper
For the Bolognese:
3 tablespoons olive oil
2 large carrots
3 celery stalks
1 large shallot
10 large cloves of garlic
2 lbs ground turkey
1/4 teaspoon salt
1/4 teaspoon pepper
1 1/2 jars of marinara sauce
1 large handful of fresh basil, roughly chopped
1/2 teaspoon chili flakes (optional)
1/2 teaspoon Italian seasoning (optional)
For the Ricotta Filling:
1 tub of ricotta
1 cup grated parmesan cheese
3 tablespoons of jarred pesto
1/8 teaspoons salt
1/8 teaspoons pepper
For the Topping:
1 cup shredded mozzarella
2 tablespoons chopped parsley
Directions
To make the roasted squash, cut spaghetti squash in half, remove seeds and veggie hairs, brush with olive oil, and season with salt and pepper.
Place face down on baking sheet and roast at 400 degrees for 35-40 mins.
To make the Bolognese, roughly chop carrots, celery, shallot, and garlic. Add olive oil to a pan and heat over medium-high. Add garlic, shallots, carrots, and celery to the pan and cook until slightly soft, about 7-8 mins.
Add ground turkey, breaking it up with wooden spoon. Cook until no longer pink. Season with salt, pepper, and optional chili flakes and Italian seasoning.
Add marinara sauce and basil. Simmer until thick and chunky (remove some juice along the way with a ladle if you like your Bolognese on the hearty side).
For the ricotta filling, mix ricotta with grated parmesan and jarred pesto. Season with salt and pepper.
To assemble, add layer of ricotta mix to roasted squash boat, followed by a heaping scoop of meat sauce. Top with shredded mozzarella, and put back into oven until melty.
Top with chopped parsley and enjoy!
Information
Category

Main Dishes

Yield

4 servings

Prep Time

20 minutes

Cook Time

60 minutes

Total Time

1 hour, 19 minutes, 59 seconds
Image Source: POPSUGAR Photography / Kalea Martin