How to Make Disney's Famous Churros at Home
Disney Released Its Churro Recipe, So You Can Now Bring a Sweet Piece of the Park to You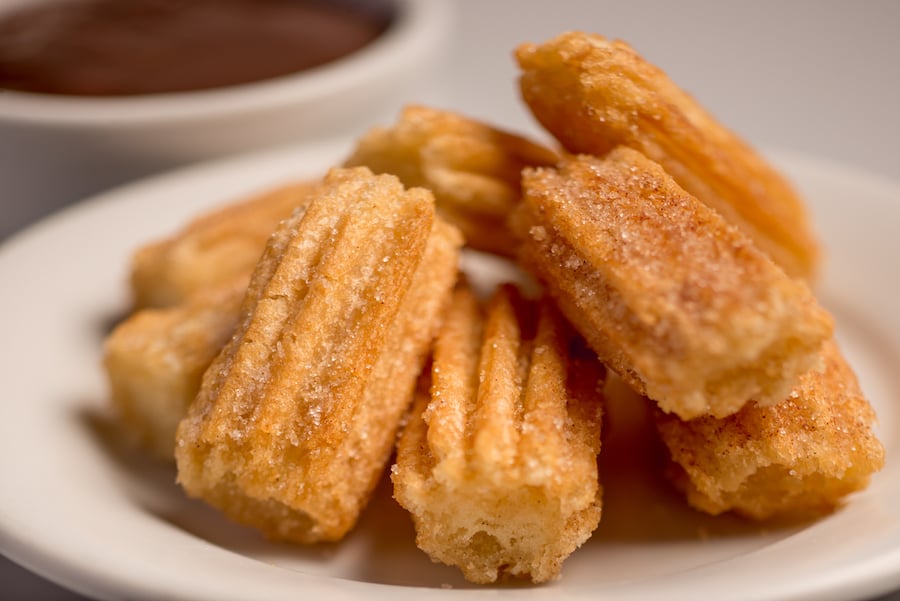 Little else can compare to enjoying a churro with a view of Cinderella's Castle in the background. With parks currently closed, however, Disney is helping make at least one part attainable by sharing its fairly accessible nine-step churro bites recipe.
A post recently shared to the Disney Parks Blog breaks down all the ingredients and steps that go into re-creating the doughy dessert at home. If you're one of the many who have taken up baking recently, you'll also be pleased to know that most of the ingredients are simple items you probably already have in your pantry. Check it all out below!
Disney Park Churro Bites
Disney Parks Blog
Ingredients
250 millilitres water
8 tablespoons butter
1/4 teaspoon salt
170 grams all-purpose flour
3 eggs
275 millilitres vegetable or canola oil
115 grams sugar
3/4 teaspoon ground cinnamon, divided
Directions
Combine water, butter, salt, and 1/4 teaspoon cinnamon in 1 1/2-litre saucepan over medium heat. Bring pot to rolling boil.
Reduce heat to low.
Add flour and stir vigorously until mix forms a ball. Remove from heat and let rest for 5-7 minutes.
Add eggs, one at a time, and stir until combined. Set aside.
Heat oil in medium skillet or one-litre saucepan over medium-high heat or until temperature reaches 176 degrees.
Spoon dough into piping bag fitted with large star tip. Pipe one-inch strip of dough over saucepan, cut with knife, and drop into hot oil. Repeat until churro bites fill saucepan with room to fry.
Fry churro bites until golden brown. Remove with slotted spoon or mesh spider strainer.
Drain churro bites on paper towel.
Mix sugar and 1/2 teaspoon cinnamon in medium bowl. Toss in churro bites until coated. Place on serving plate and serve with favourite dipping sauce.
Information
Category

Desserts