Habichuelas Guisadas Recipe With Photos
The Temperature Dropped, So I'm Making My Abuela's Habichuelas Guisadas to Stay Warm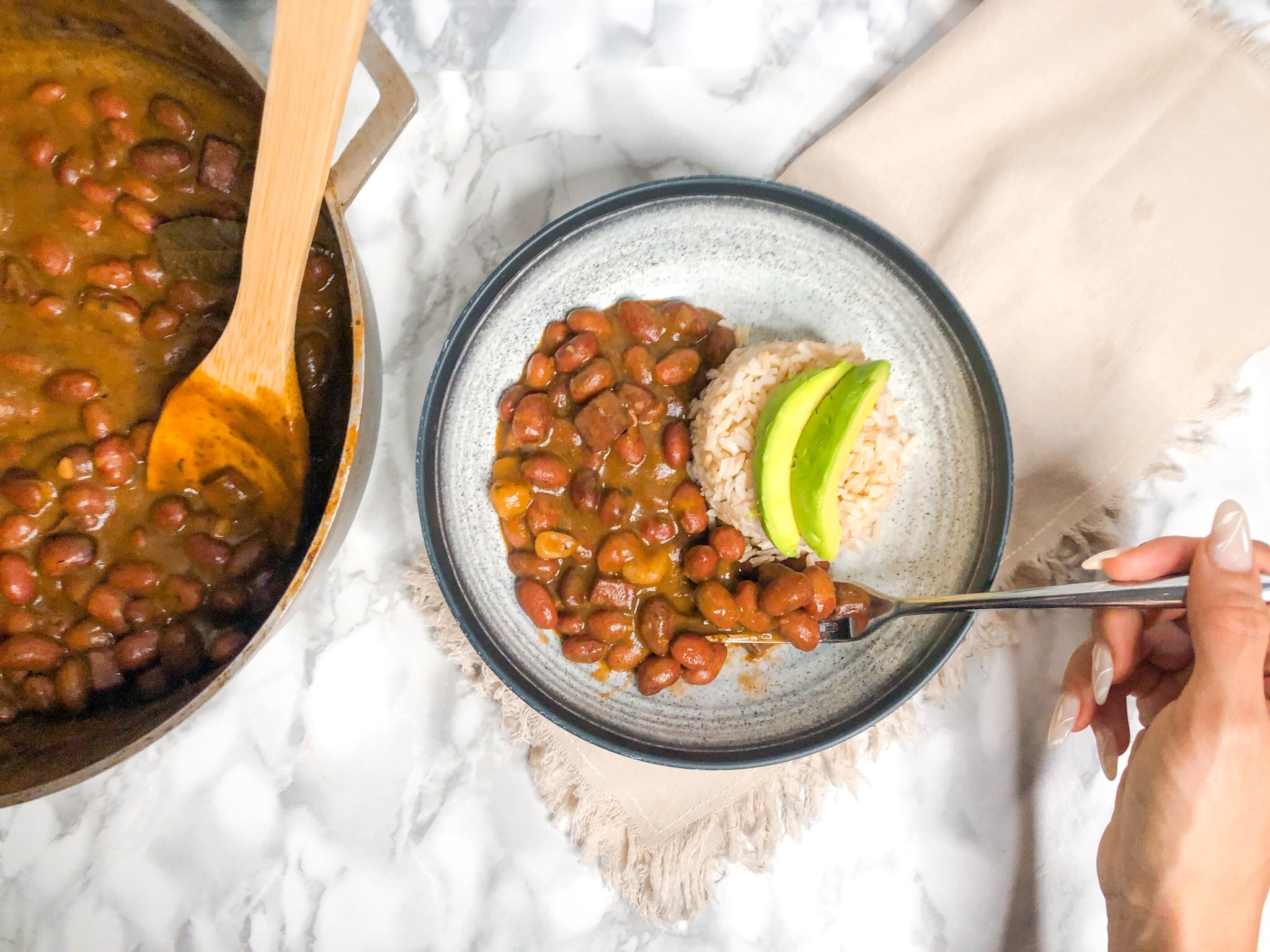 When it comes to my favourite fall activities, at the top of the list is indulging in decadent comfort foods, my favourite being my Puerto Rican abuela's famous habichuelas guisadas con arroz, or stewed beans over rice. With the help of classic island seasonings such as sofrito, sazón, and adobo, my abuela's mouthwatering habichuelas recipe transforms ordinary kidney beans into a rich stew of soft beans that pairs nicely with rice and a slice of avocado. Although it has been over six years since I've enjoyed my grandmother's beans, learning how to make them on my own has brought me all the warmth and comfort for these cold fall and winter days.
Some ingredients in this recipe can be substituted — for example, the ham can be switched for another cured meat such as kielbasa or vegan chorizo. Additionally, if you're using dry beans, make sure to soak them in water overnight to shorten their cooking time. But other ingredients like sofrito and sazón are critical to getting the flavours right in this dish. While you can find the dynamic seasonings used in this recipe at your local grocery store, using homemade versions of this trifecta makes these stewed beans all the more delicious.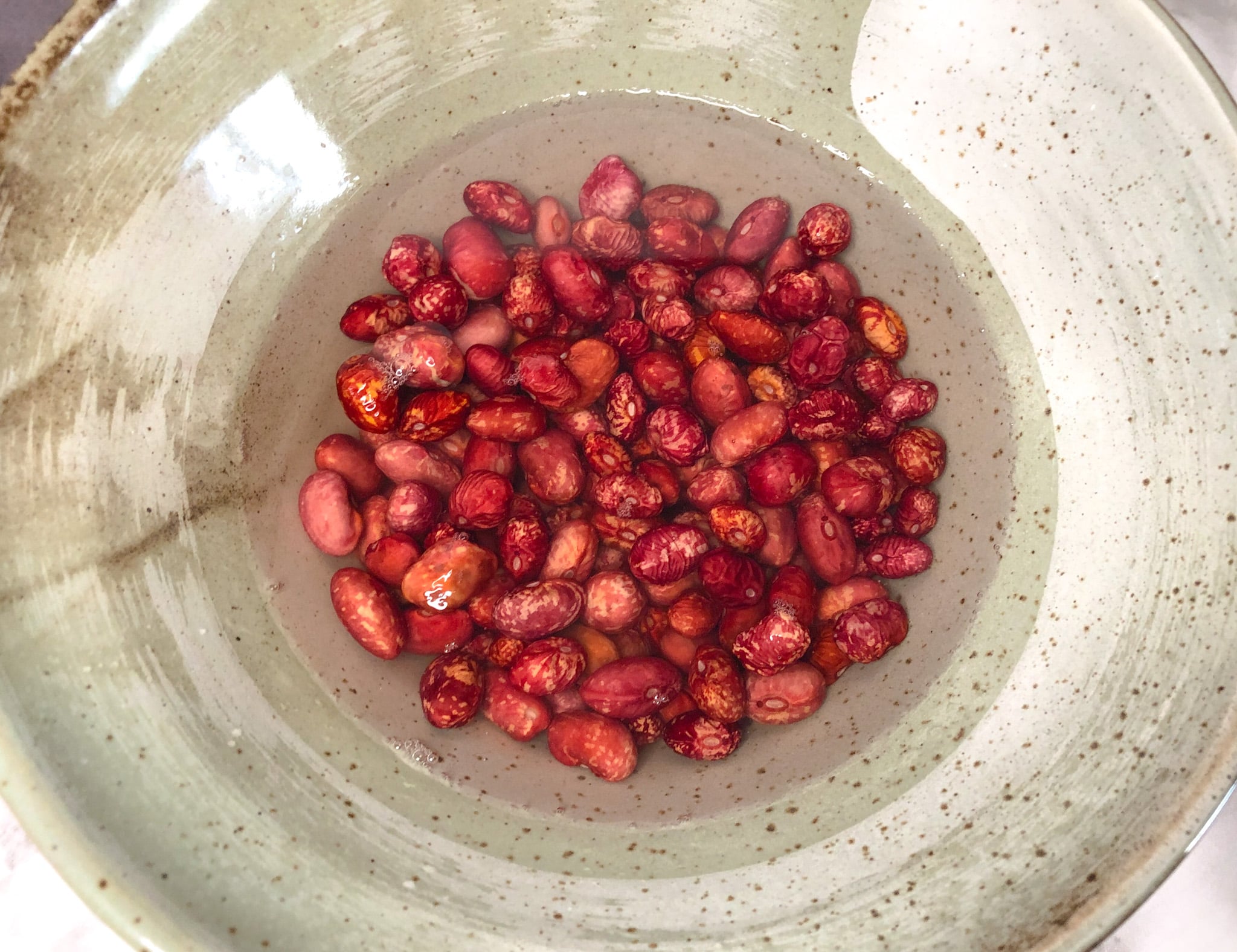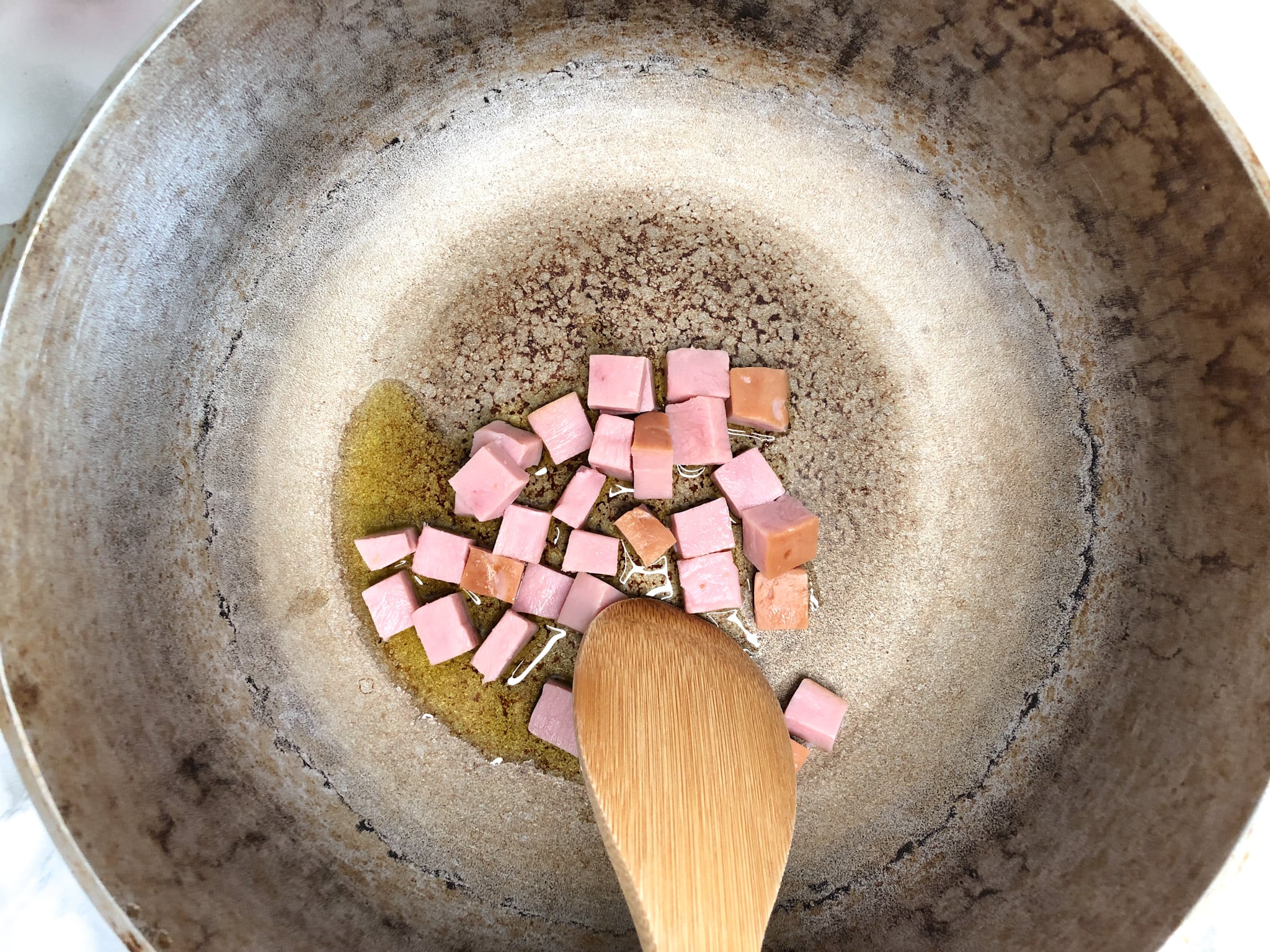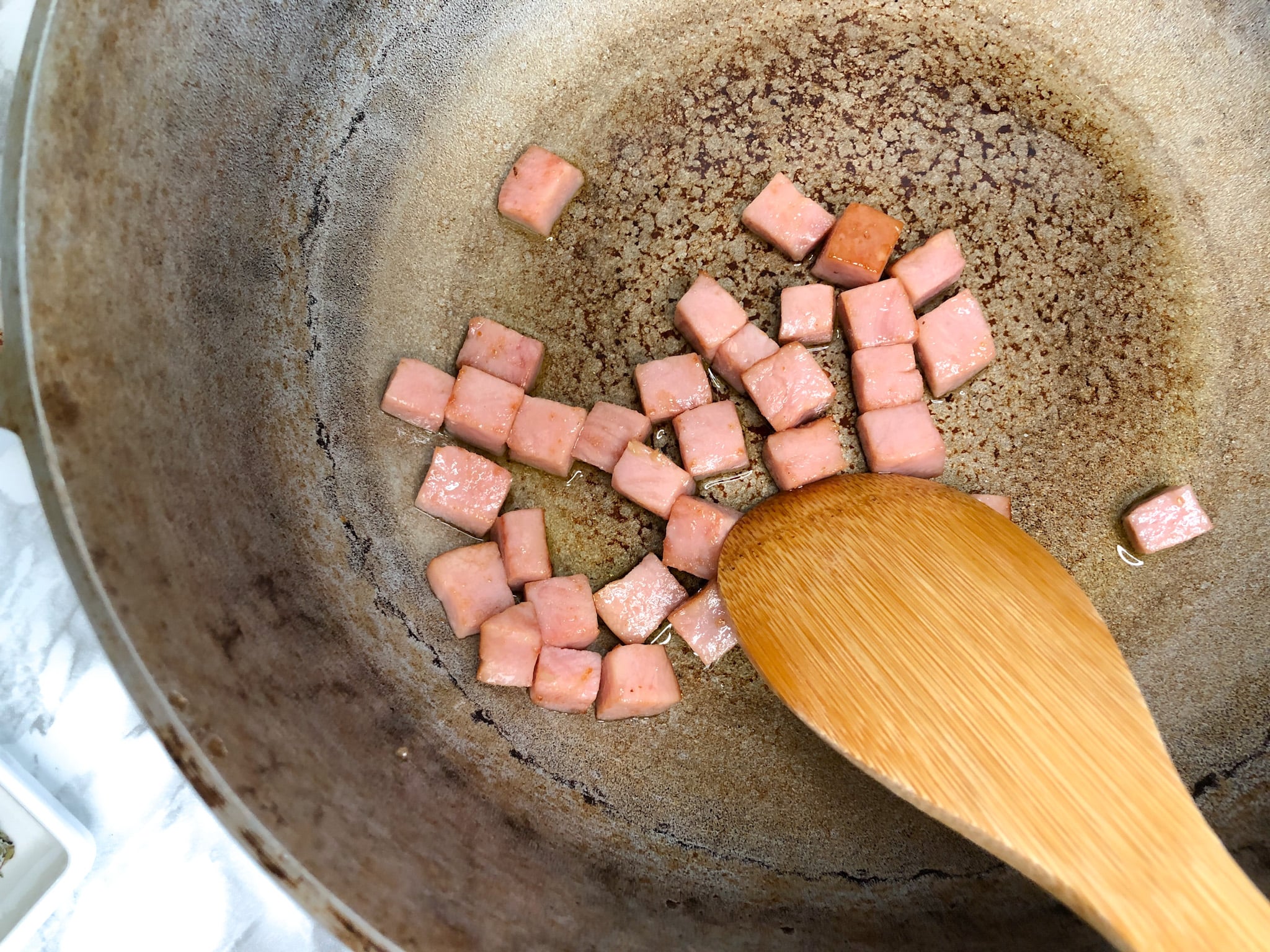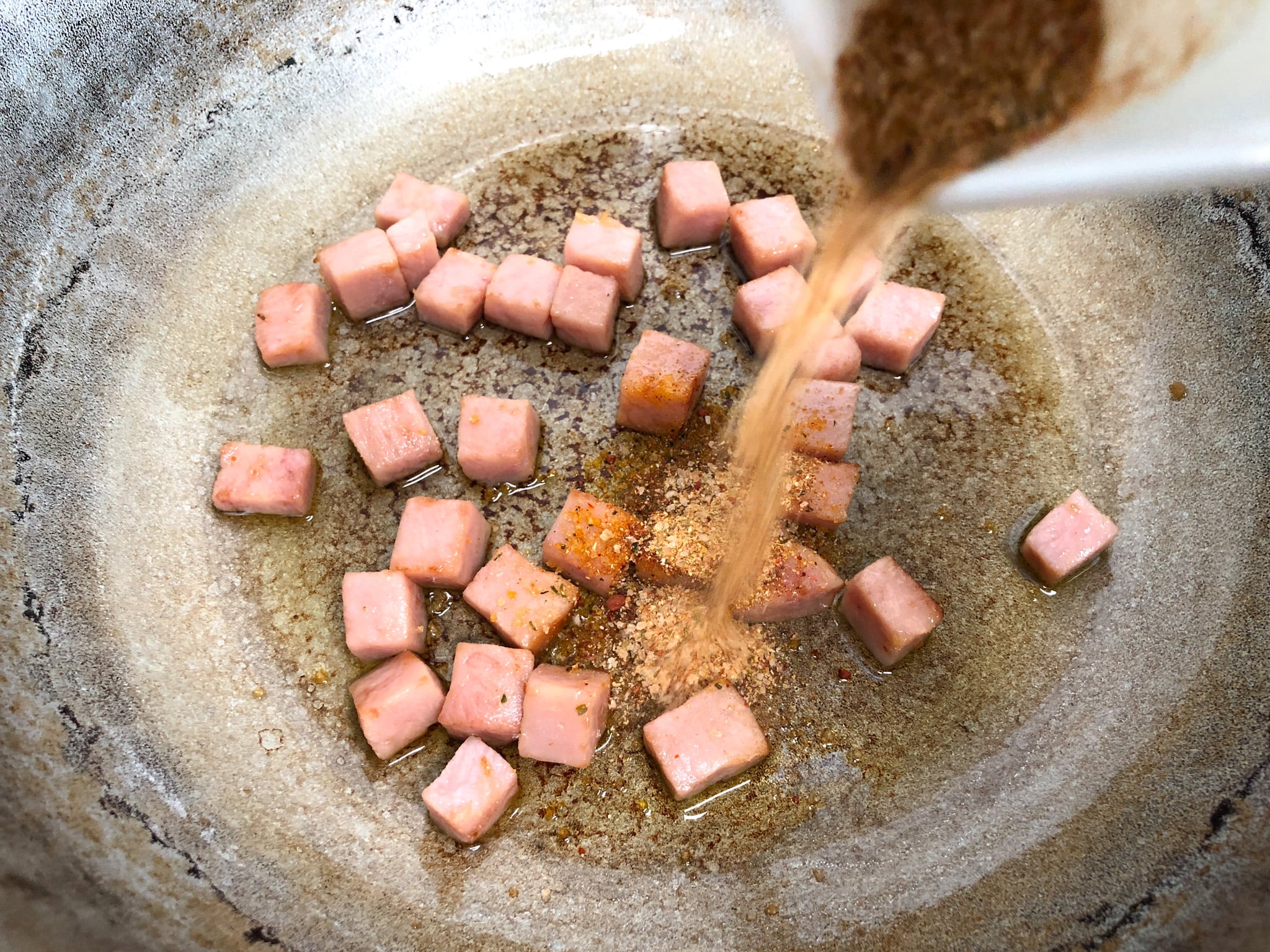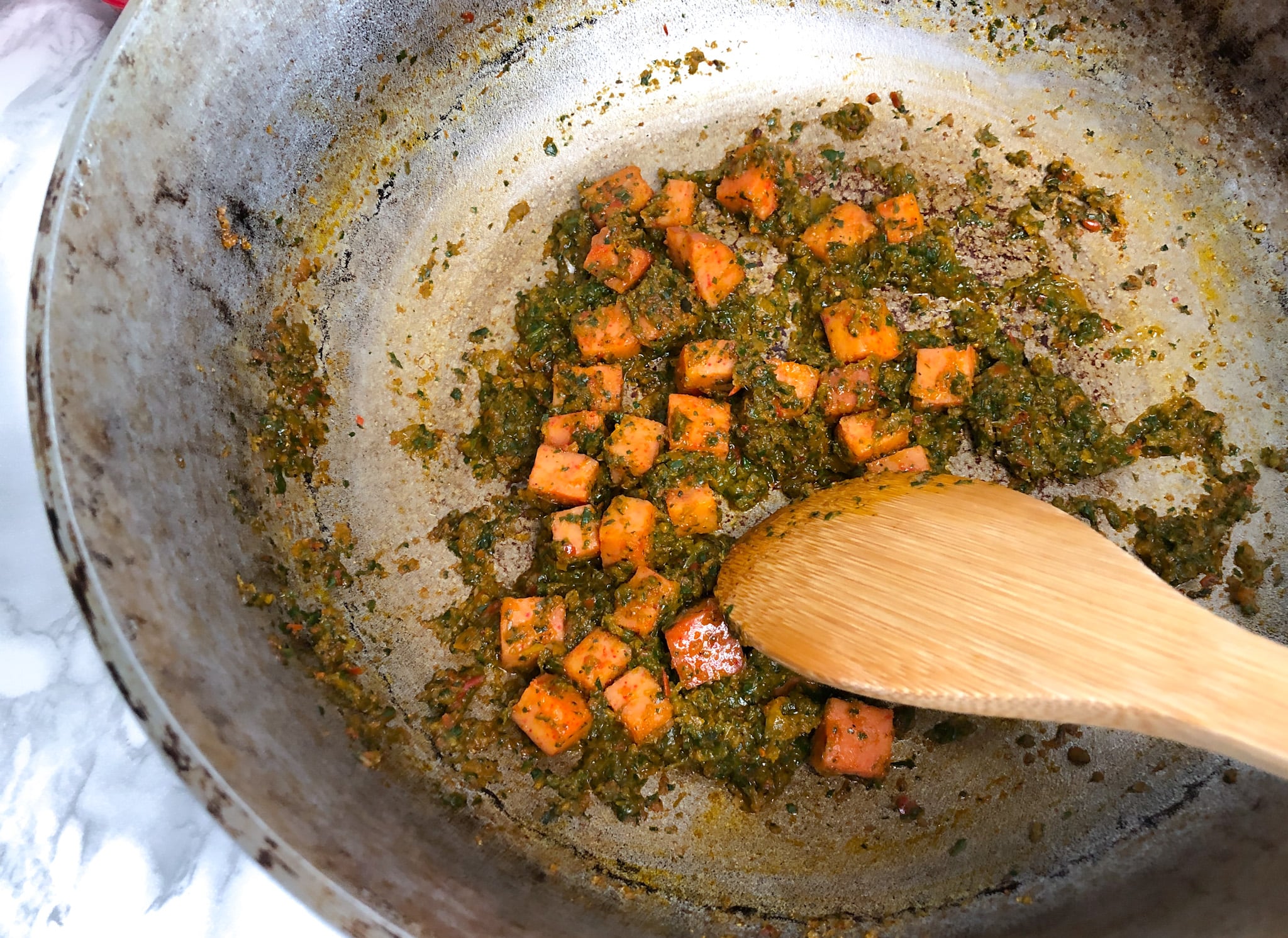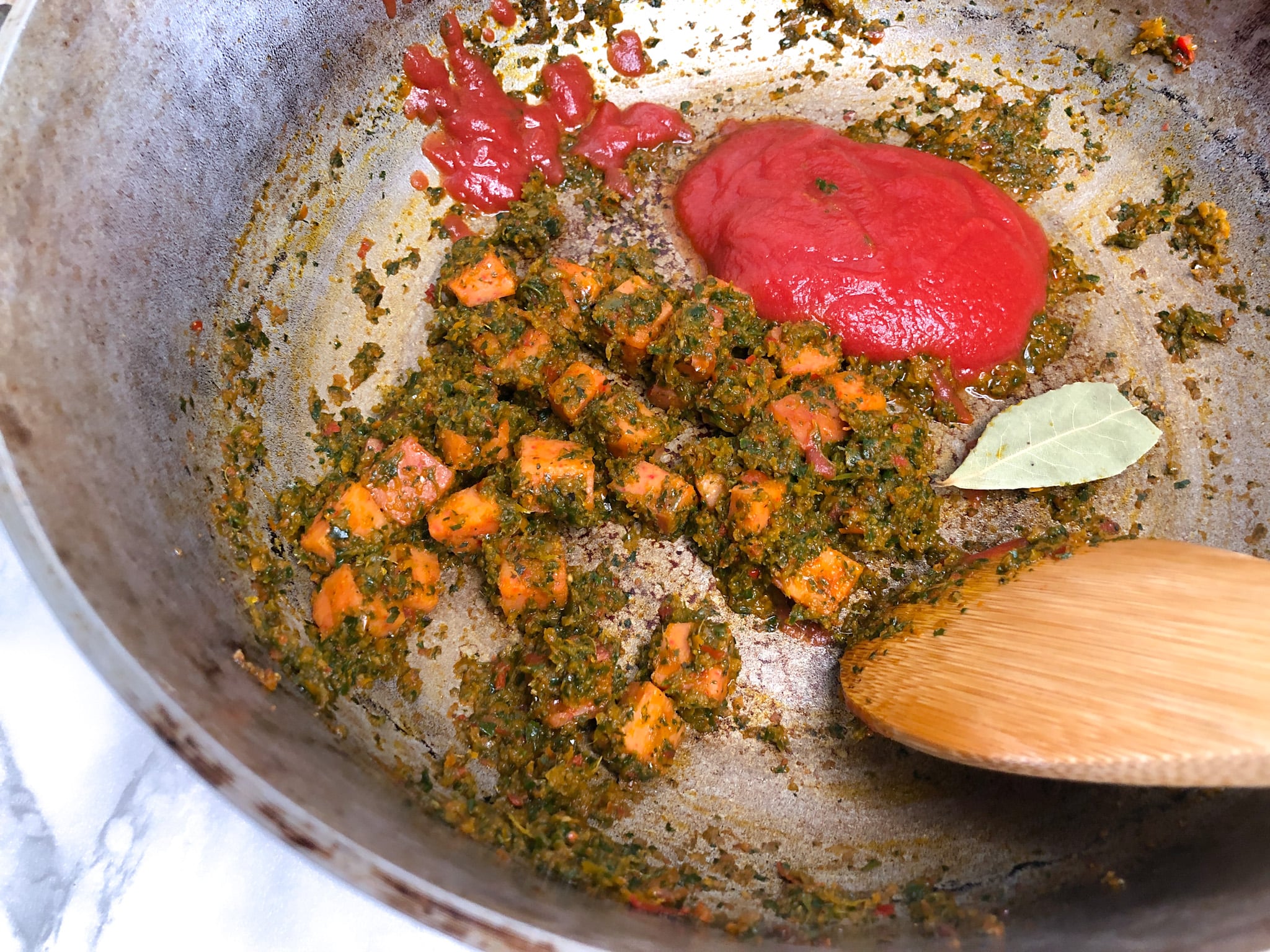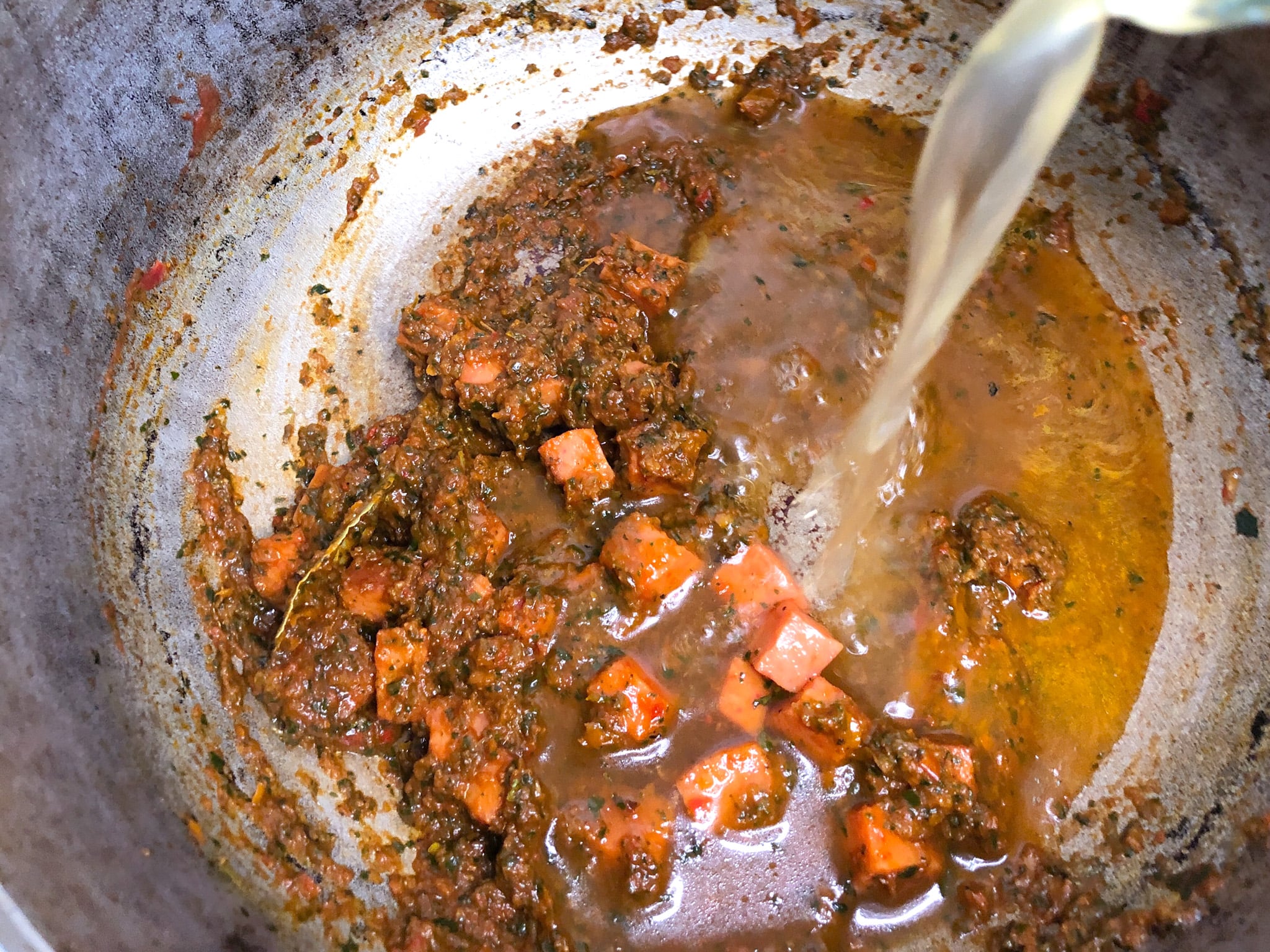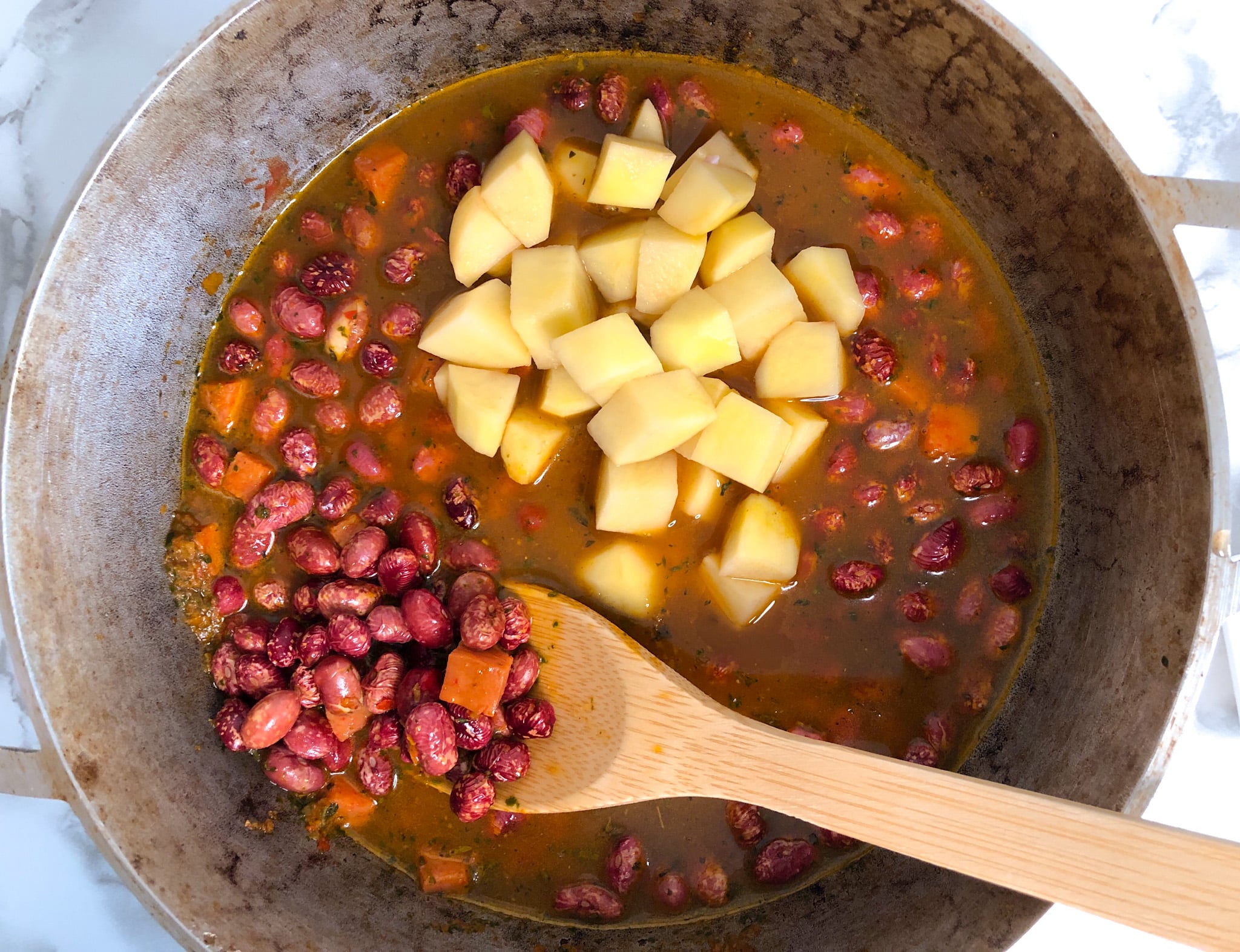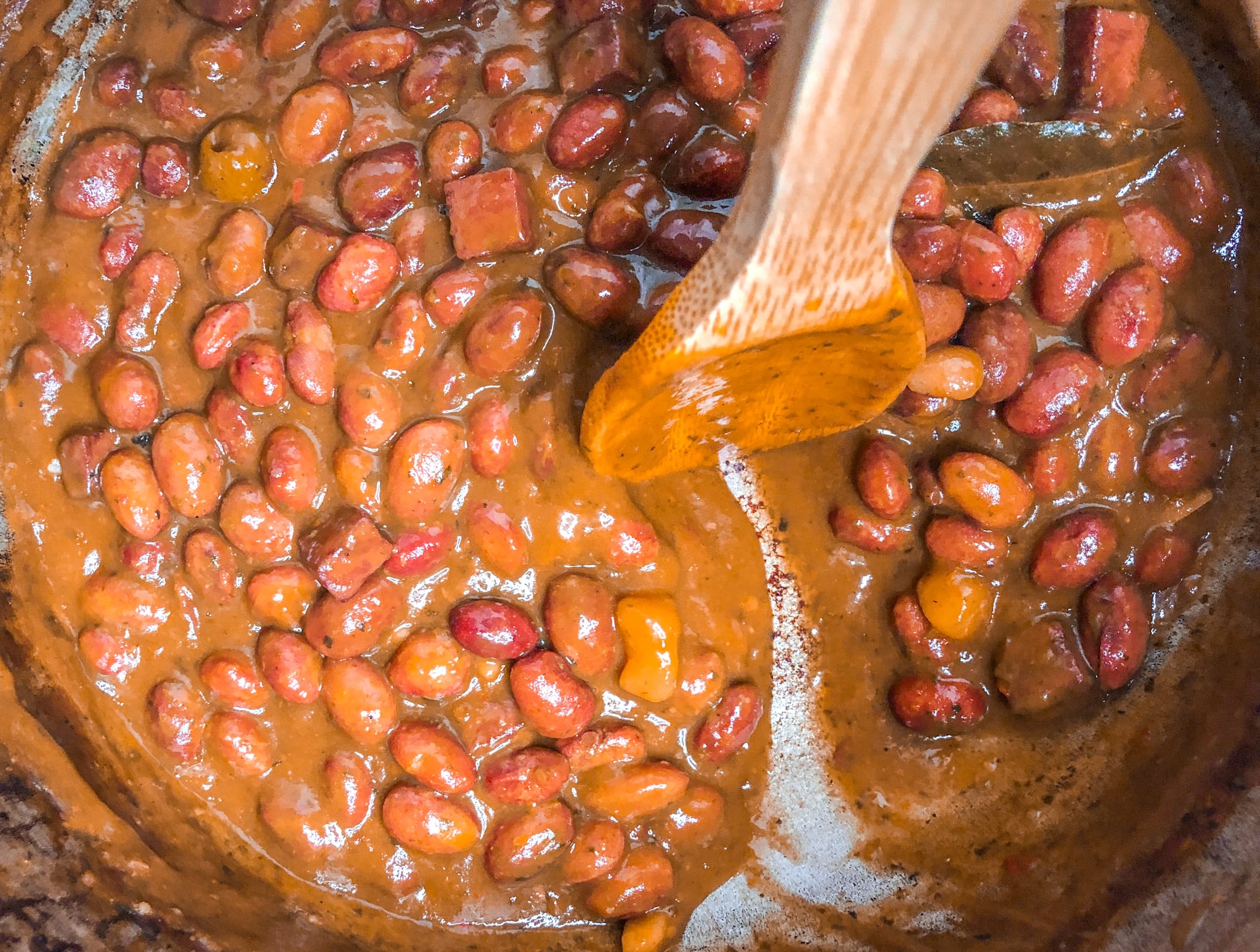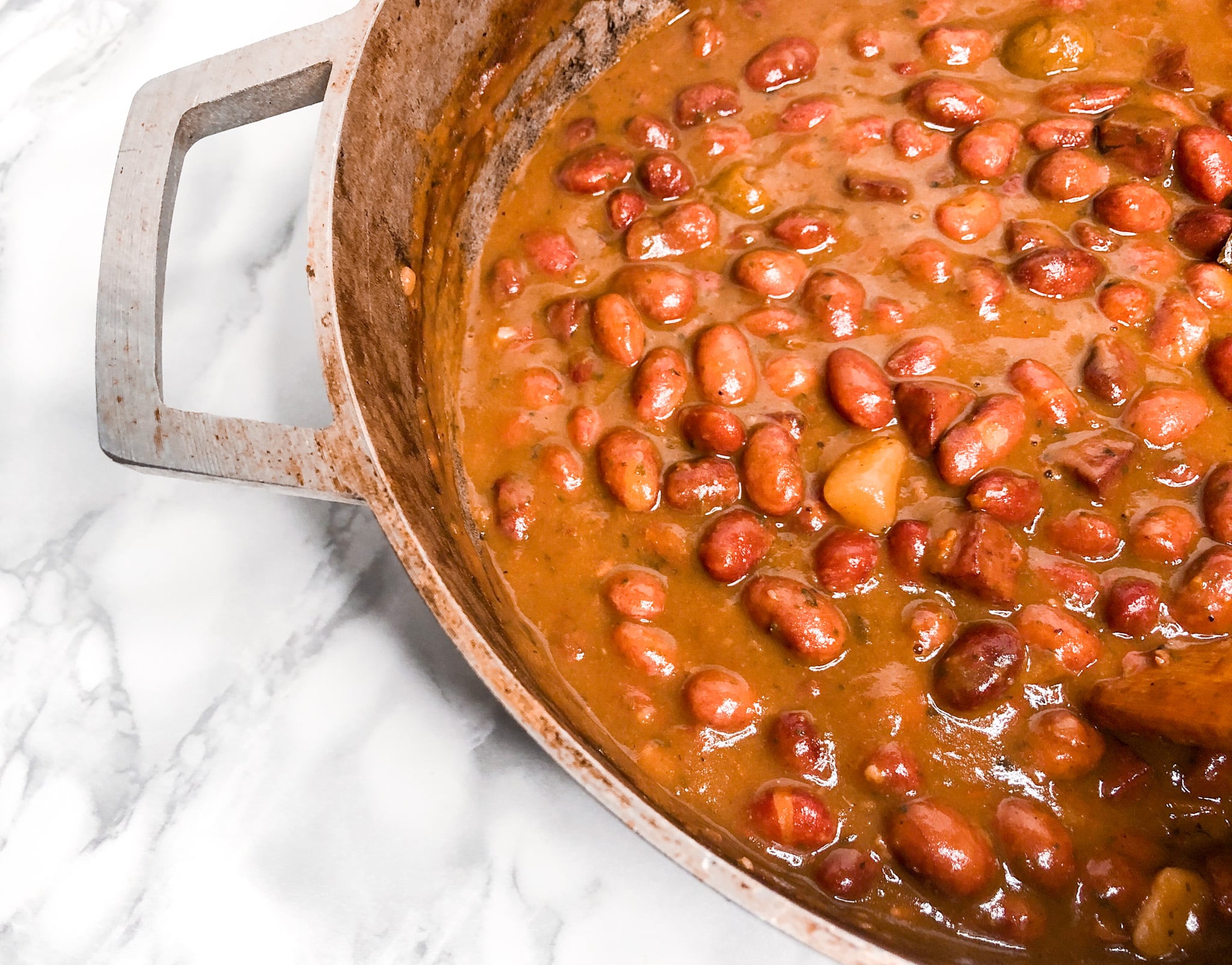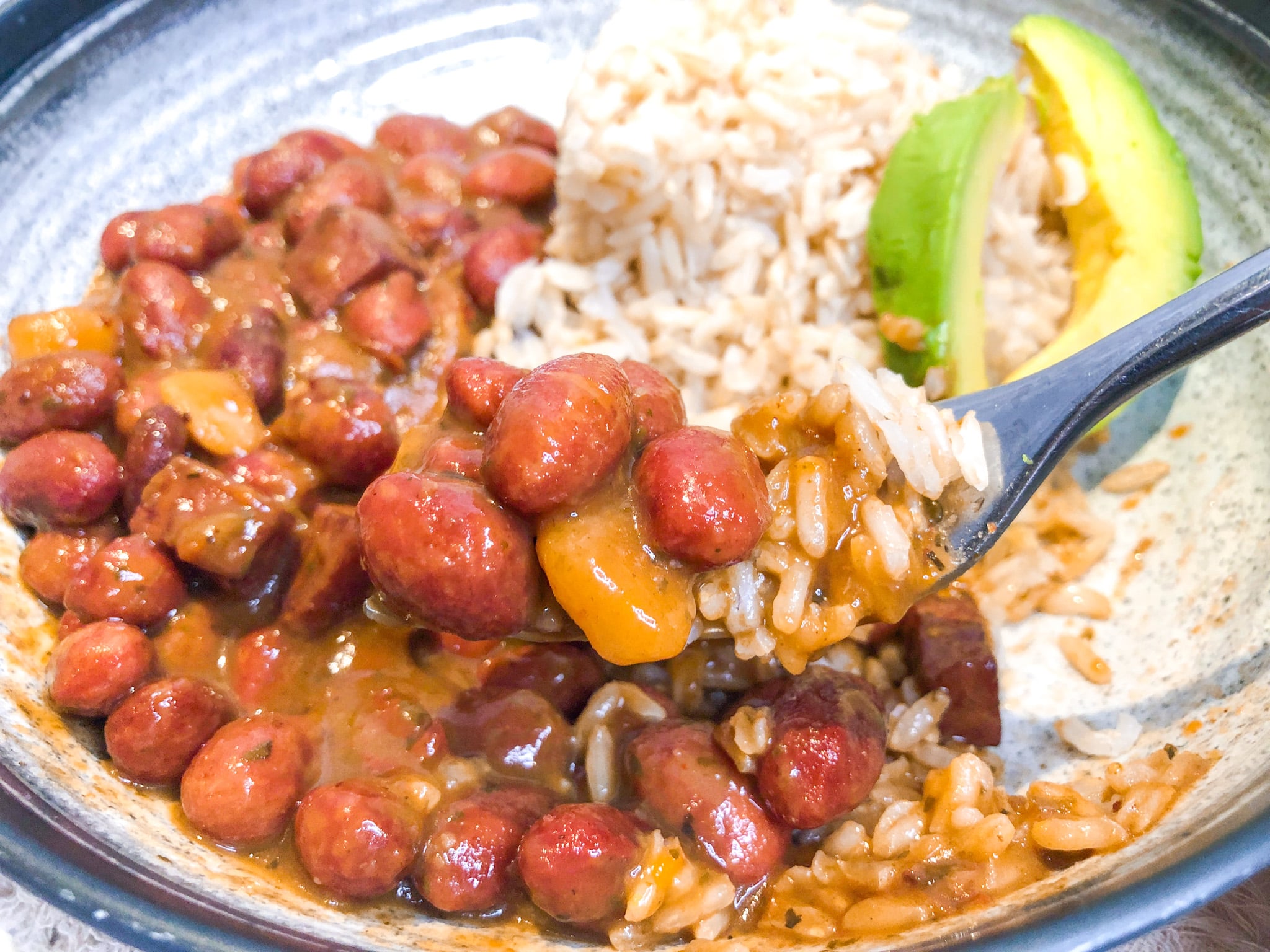 Puerto Rican Stewed Beans (Habichuelas Guisadas)
Original Recipe
Notes
To make this dish vegetarian, use vegan chorizo instead of ham and vegetable stock instead of chicken broth.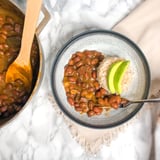 Ingredients
1/2 cup ham steak, diced
1/4 cup Puerto Rican sofrito
1 1/2 teaspoons sazón
1/2 teaspoon adobo seasoning
1/4 cup tomato sauce
1 teaspoon dried oregano
1 dried bay leaf
1 cup potatoes, cubed
3 1/2 cups red or pink kidney beans, drained
4 cups low-sodium chicken broth
6-8 pimento-stuffed green olives
Directions
If you are using dry beans, place them into a large bowl or container and cover with water. Refrigerate overnight.
Once your beans are soft and ready to cook, start by sautéing chopped ham or your cured meat of choice in olive oil until the ham has just lightly browned on all sides.
Add sofrito, sazón, and adobo to the ham, then sauté for another 2-3 minutes or until the spices are fragrant.
Add tomato sauce, oregano, and bay leaf to the seasoned ham, making sure to stir until all the ingredients are combined.
Pour in the beans, potatoes, olives, and chicken stock, then stir until they are fully incorporated with the rest of the ingredients.
Bring the beans to a boil, then reduce to a simmer for 40 minutes to two hours, depending on whether you use canned or raw beans (raw beans will take longer to cook than canned beans, even when soaked overnight).
While the beans are simmering, prepare your choice of white or brown rice in a rice cooker or a separate pot.
Once the beans have softened and the stew has thickened, turn off the heat and serve over a heaping cup of rice, alongside fresh avocado or your choice of meat.
Information
Category

Beans, Main Dishes

Yield

6 servings

Prep Time

10 minutes

Cook Time

60 minutes

Total Time

1 hour, 9 minutes, 59 seconds