Heinz x Absolut Tomato Vodka Pasta Sauce
Loved Gigi Hadid's Viral Vodka Pasta Sauce? Now Heinz and Absolut Have Made it in a Jar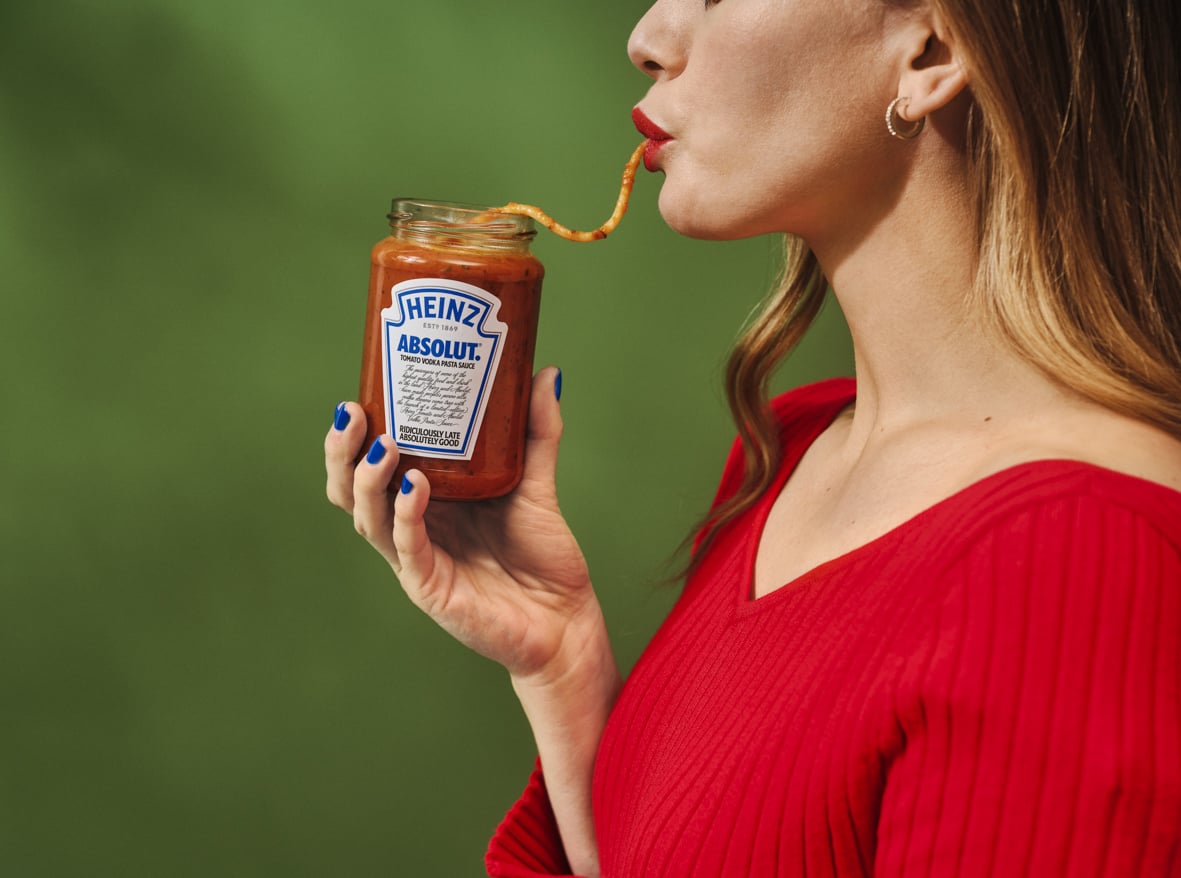 Move over, Gigi Hadid! There is a readymade tomato vodka pasta sauce coming that is set to be a dinner gamechanger. Since Hadid went viral in 2020 on TikTok after creating her own spicy vodka pasta and posted the video on social media, thousands of fans have tried to recreate the deliciousness of an alcohol-infused sauce, but not all have succeeded. That's all about to change as two iconic brands have joined forces to create a Heinz x Absolut Tomato Vodka Pasta Sauce.
Yes, now you can eat the perfect pasta alla vodka at home thanks to the sauce being sold in a jar. All you need to do is warm it up on the hob and add in your cooked pasta. In the Heinz x Absolut Vodka version, the vodka reduces during the cooking process to unlock and intensify the tomato, basil, and cheese flavours. Hadid's version was given a spicy kick thanks to added red pepper chilli flakes, so if you want your sauce to have some added heat, just add some of your own chilli flakes on top.
Naturally, fans took to Instagram to comment on the original announcement. "Can't think of a better combo," one user commented. "Bloody Brilliant!!!!", enthused another. If this saucy number is right up your street, you'd better be quick. There's a limited number of Heinz x Absolut Tomato Vodka Pasta Sauce jars available in Watroise from mid-April for £2.50. To be on the safe side, you can pr-order your special sauce at heinztohome.co.uk. Just think of the new dinner pasta-bilities.