Honey Aleppo Boneless Wings Recipe
These Bar-Style Wings Are Made With Trader Joe's Honey Aleppo Sauce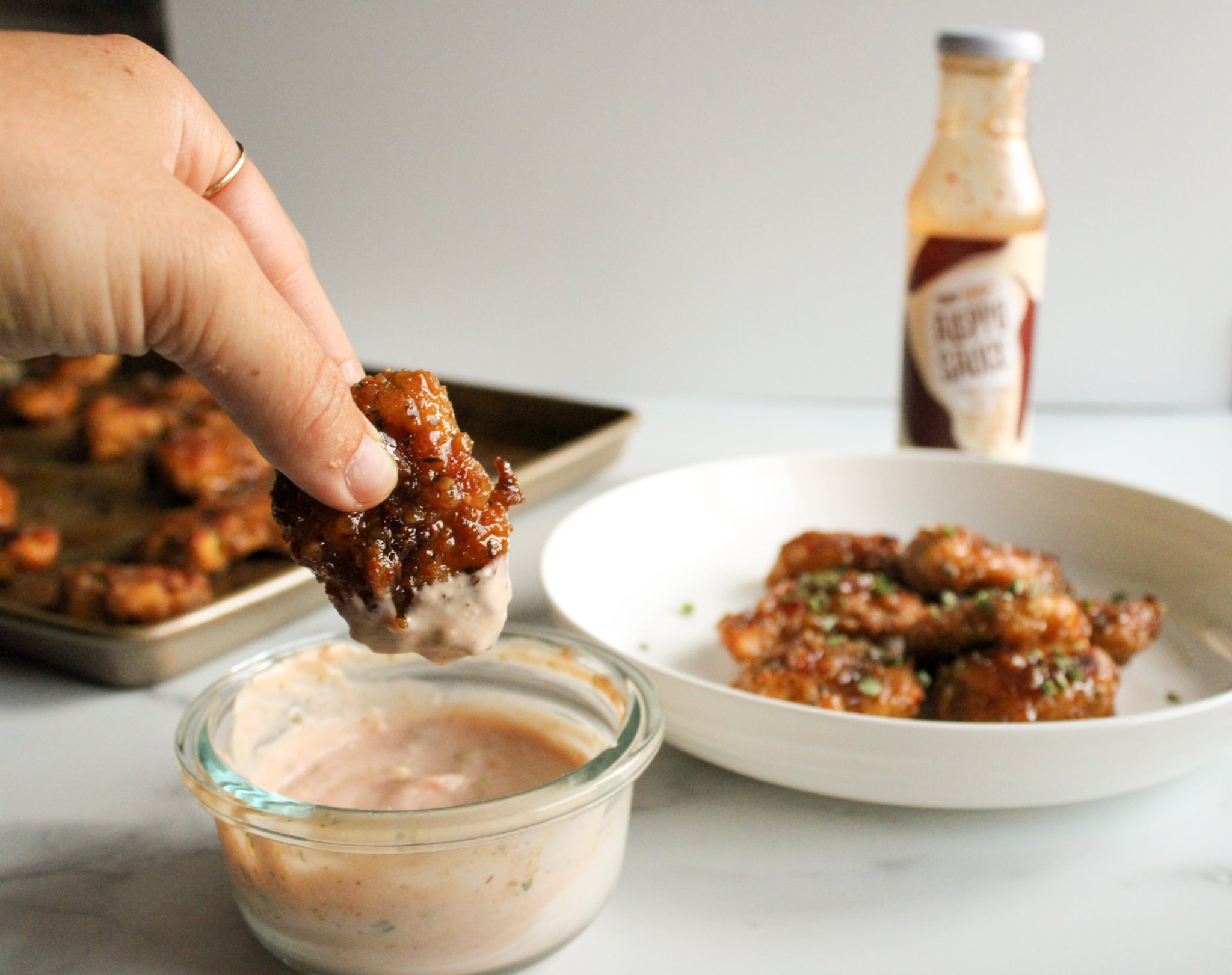 Trader Joe's honey aleppo sauce is one of the most versatile products I've cooked with. This deliciously sweet and spicy ingredient can be used as a salad dressing, a marinade, or my personal favourite, a wing sauce. These at-home boneless wings are an amazing bar food dupe. Baking my chicken rather than frying it cut down on the mess and is so easy you can make it in bulk, which makes it a great party food option.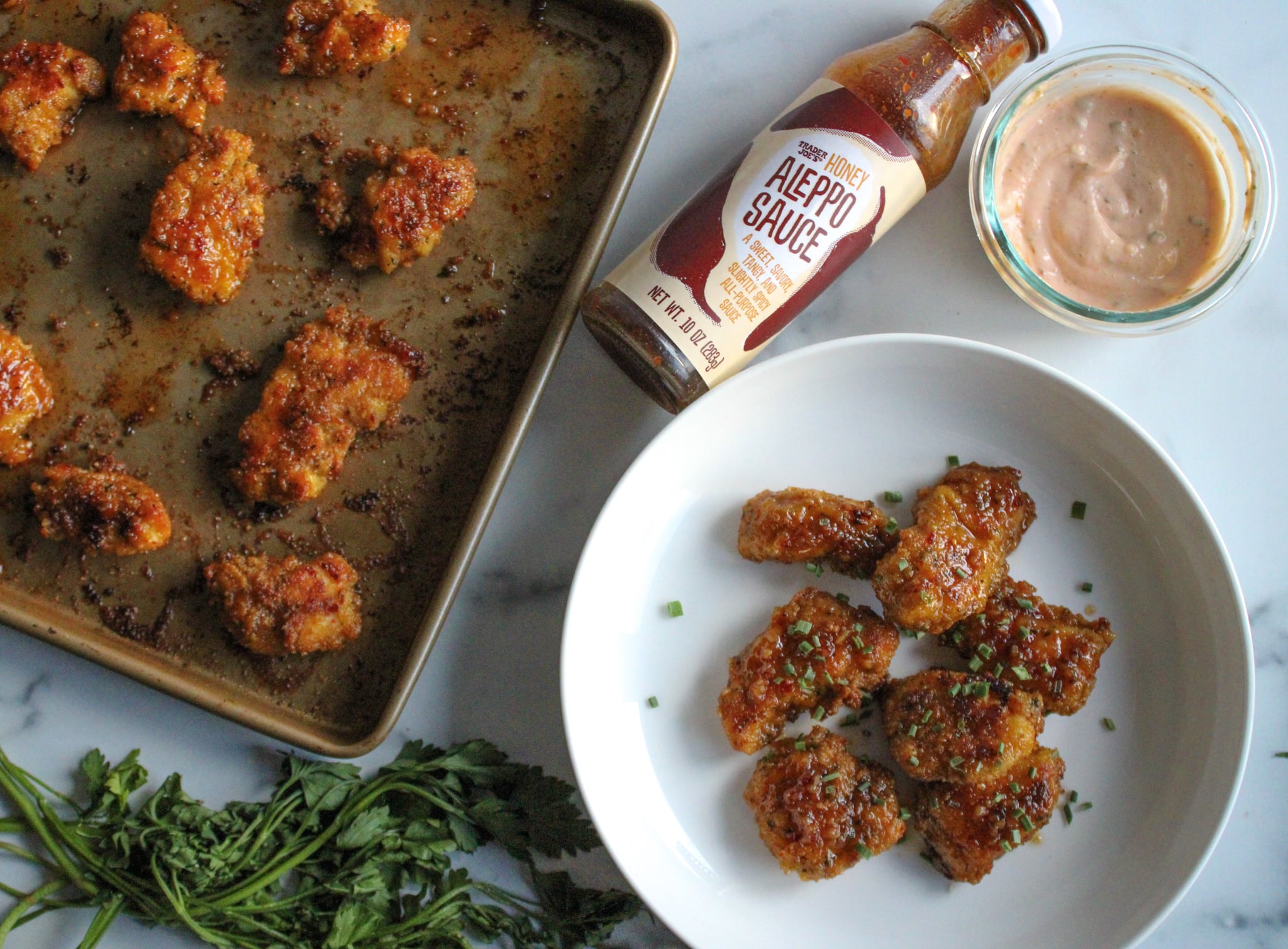 Double coating your chicken is essential in creating a durable breading shell around your wings. When you add your wing sauce to your chicken, you'll need each piece to hold up to the sauce without the breading breaking off or getting soggy, so flouring and breading each piece is crucial. Seasoning both your flour and your bread crumbs is also very important. Don't skip this step because it builds on flavour for that perfect bite with each wing! Make sure to drizzle each piece with a little bit of olive oil, and also be sure to space each piece out when you bake, allowing the wings to crisp evenly.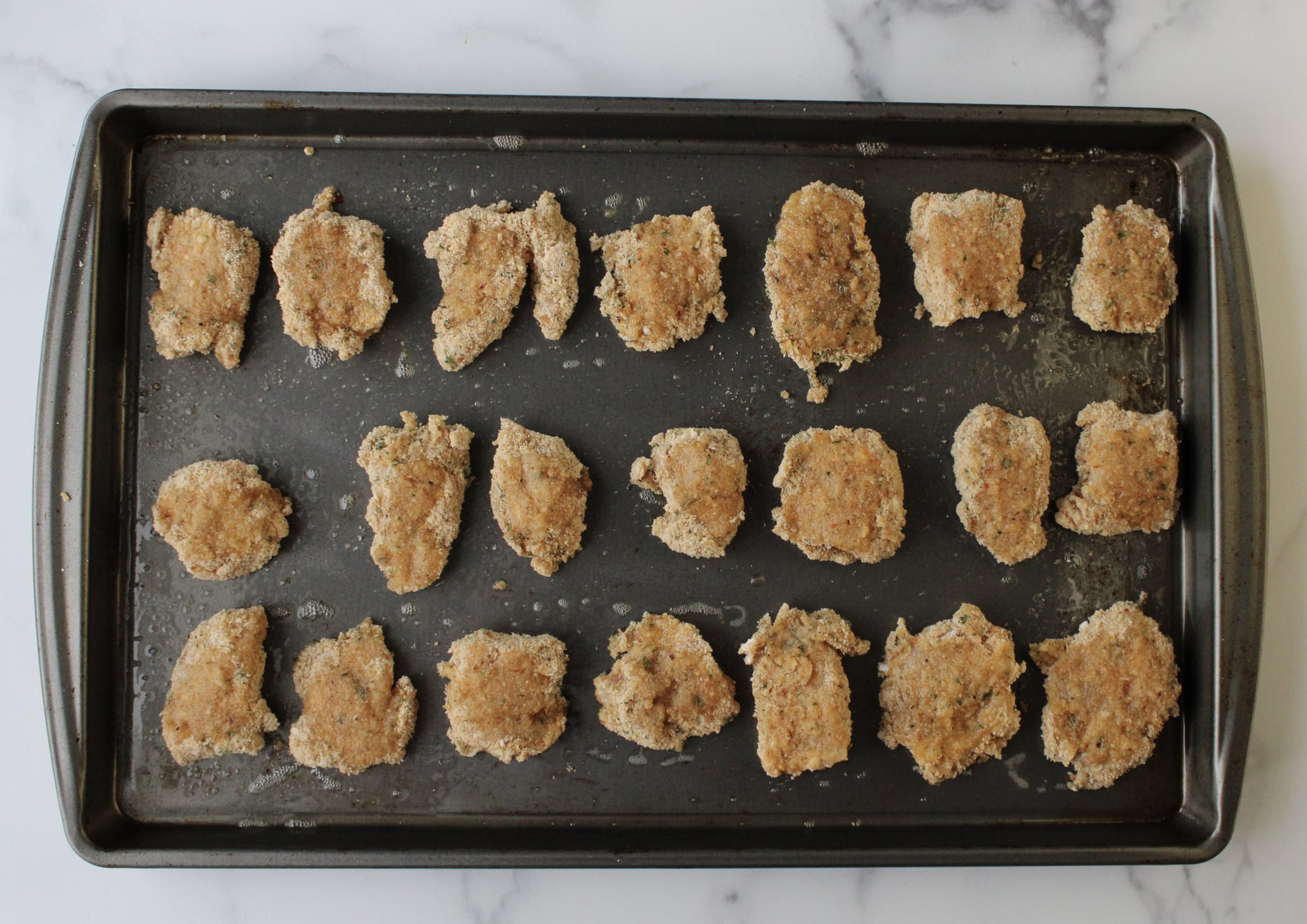 I prefer to make boneless wings than bone-in wings, and you can also use chicken tenders or even whole chicken breasts. If you use chicken breasts, you'll need to cut them in half horizontally, so you have two thin cutlets, and from there cut into strips and then cube them. Two pounds of chicken tenders makes about 36-38 wings. These boneless bites are tangy and packed with just enough kick to make you sweat. You can eat these as is or whip up my suggested garlic dipping sauce for the perfect pair in wing heaven.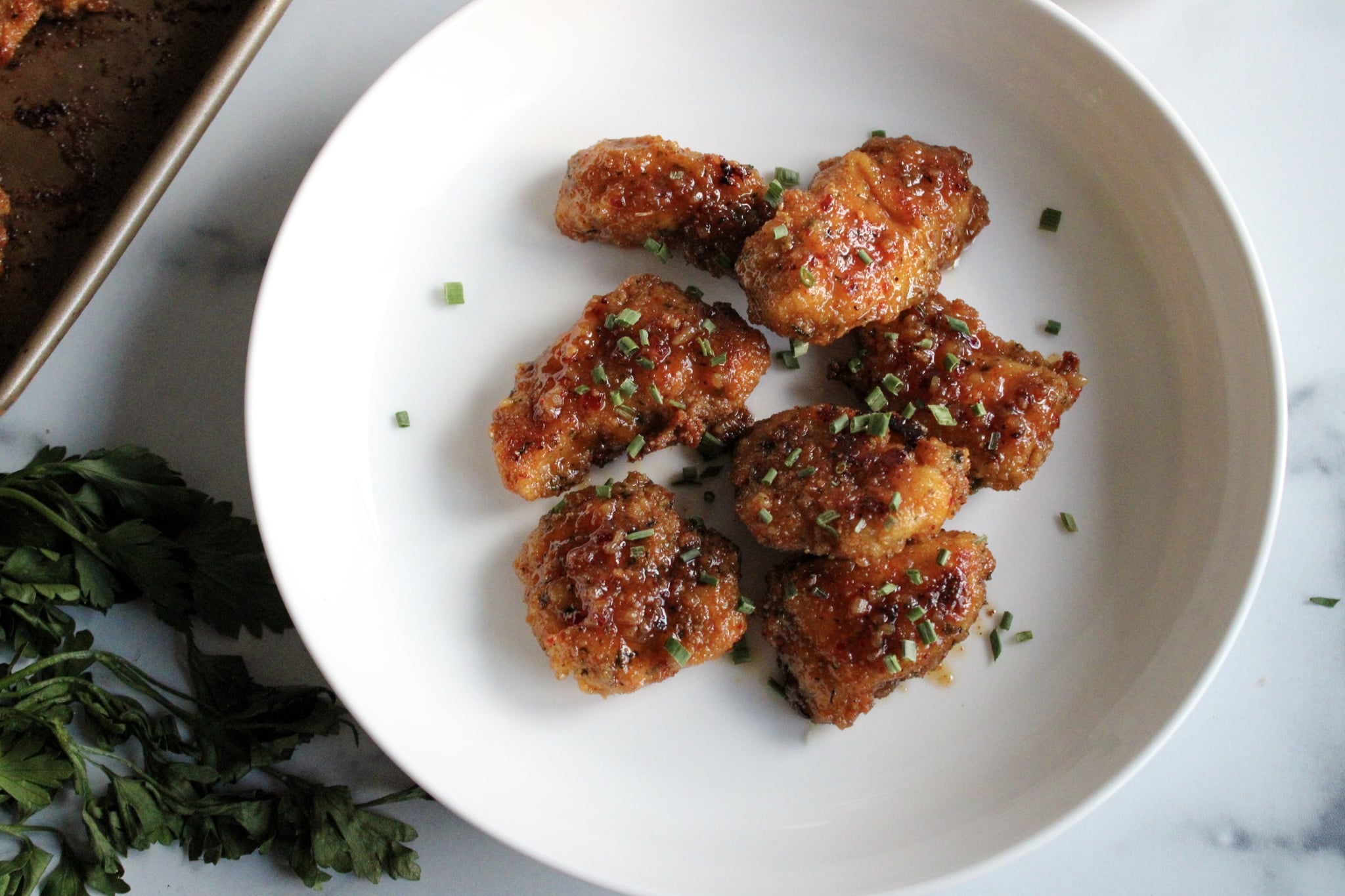 Honey Aleppo Boneless Wings
Original Recipe by Taylor Celentano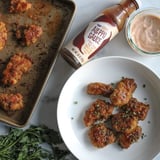 Ingredients
For the Wings:
2 pounds skinless raw chicken tenders
2 cups breadcrumbs
2 cups all-purpose flour
3 tablespoons cajun seasoning
1 tablespoon garlic powder
1 tablespoon onion powder
1 tablespoon Trader Joe's "21 seasoning salute"
3 eggs
2 tablespoons olive oil
1/2 cup Trader Joe's Honey Aleppo sauce
2 tablespoons honey
1 tablespoon coconut aminos
1 1/2 tablespoons minced garlic
Chopped chives to garnish
For the Dipping Sauce:
1 tablespoon ketchup
3 tablespoons mayo
2 teaspoons onion salt
2 teaspoons chopped chives
1 teaspoon dried garlic
Directions
Preheat your oven to 405 degrees.
Cut your chicken tenders into cubes.
Whisk your eggs together in a bowl. Mix your flour and cajun seasoning in another bowl, and mix your breadcrumbs and seasonings together in a third bowl, creating an assembly line to bread your chicken.
Dunk each piece of chicken in egg (I usually do 4-5 cubes at a time), followed by your flour mixture. Dunk back into your egg, then coat in your breadcrumb mixture.
Spray your baking sheet with nonstick spray, and lay your nuggets out evenly spaced.
Follow step 3 for the remainder of your cubed chicken. Once all laid out, bake for 22 minutes (make sure at 11 minutes you flip your nuggets over to ensure each side is crispy).
While your chicken cooks, set a small sauce pan over medium/high heat with your olive oil and minced garlic.
Let garlic cook for 2-3 minutes until it's fragrant and golden brown. Add in your honey aleppo sauce, honey, and coconut aminos, and let simmer for 7-10 minutes on medium/low heat.
Once chicken is done baking, remove from oven, and using tongs, put wings into a large bowl. Drizzle the boneless wings with your simmered honey aleppo sauce, and use your tongs to move pieces around and disperse the sauce to ensure you coat each piece.
Mix together all your dipping sauce ingredients in a small bowl.
Using your tongs, plate your wings, sprinkle with chopped chives, pair with your dipping sauce, and enjoy!
Information
Category

Appetizers, Meats

Yield

36-38 nuggets

Prep Time

20 minutes

Cook Time

22 minutes

Total Time

41 minutes, 59 seconds
Image Source: POPSUGAR Photography / Taylor Celentano