Ina Garten's Overnight Mac and Cheese Recipe With Photos
I Made Ina Garten's Overnight Mac and Cheese, and the Crispy Breadcrumb Topping Is Perfection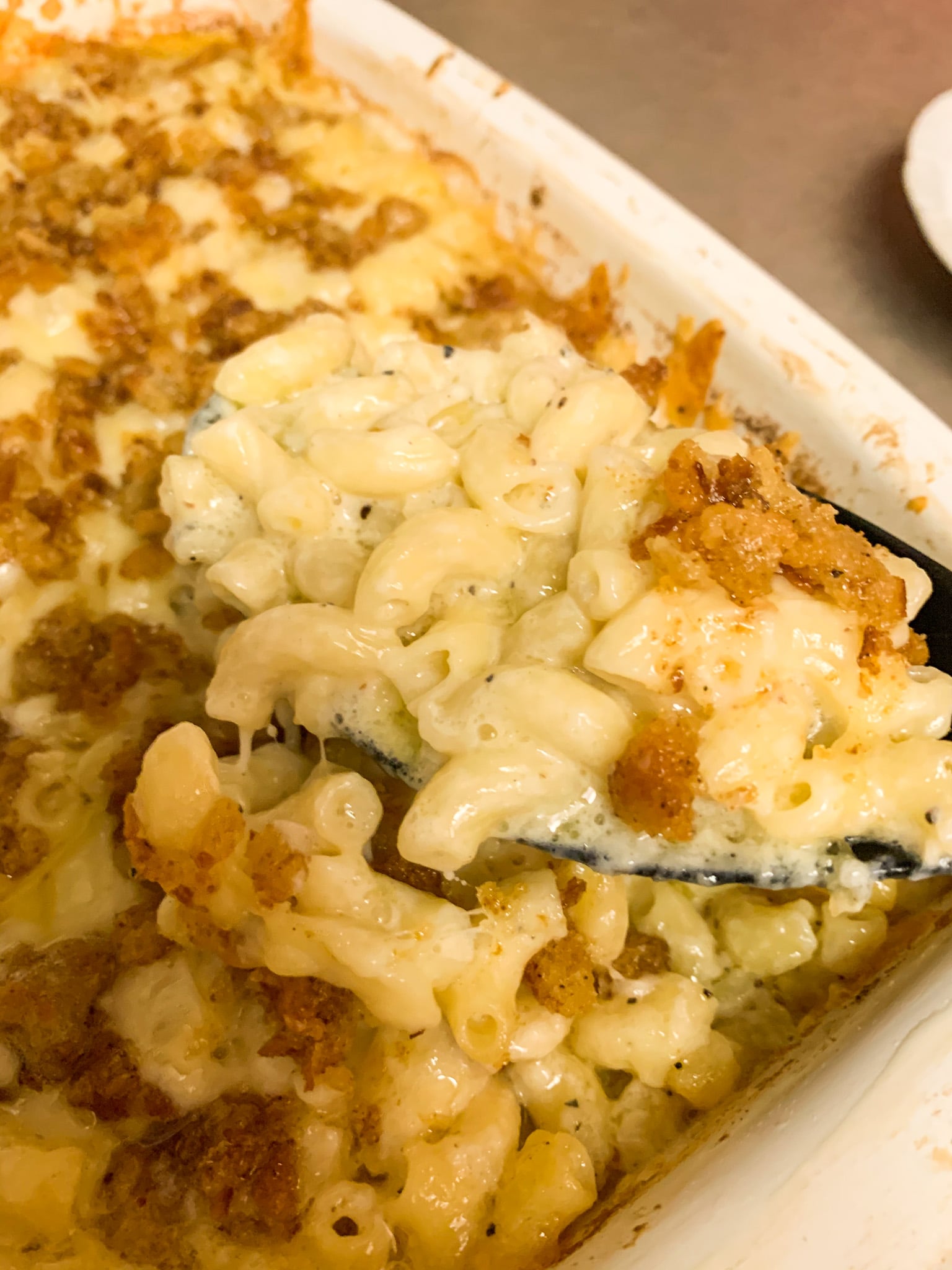 Although I've been getting more comfortable in the kitchen lately, there are still some foods I'd rather leave to the professionals. And for me, mac and cheese has always been at the top of that list. While it can be such a simple and easy dish, it can also be tricky to get really, really right when you attempt to make it outside of a box. The key is finding the perfect balance between sauce consistency, different cheeses, and cooking method (baking or stovetop). So when I spotted Ina Garten's recipe for her overnight mac and cheese, I knew I had to at least try it since it checks all the boxes and is perfect for beginners like myself.
Oozing with melted cheese, each bite is truly better than the last, and you won't be able to put your fork down (at least I couldn't). Ina's secret? As the name hints, the dish refrigerates overnight. More specifically, it needs to chill for 24 hours. While that might seem like a little much, I can promise you that the end product is more than worth it. Keep reading for the full recipe and a few tips and tricks I've included along the way!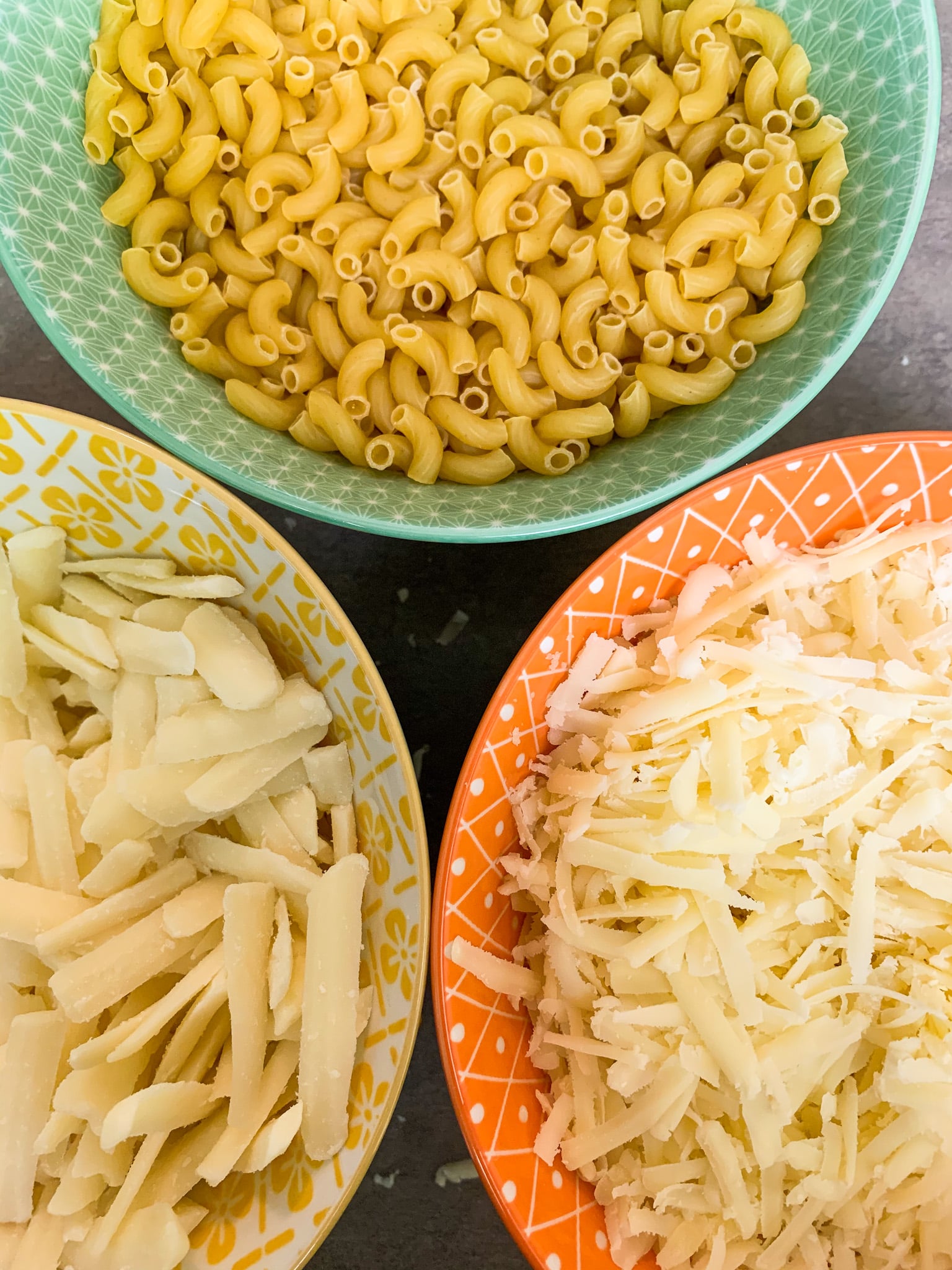 You'll likely be able to find shredded white cheddar in the store, but gruyère is a completely different story. The gruyère is usually sold in blocks, meaning you'll have to grate the cheese yourself. It's completely doable, but you'll need to add a few extra minutes to the overall prep time.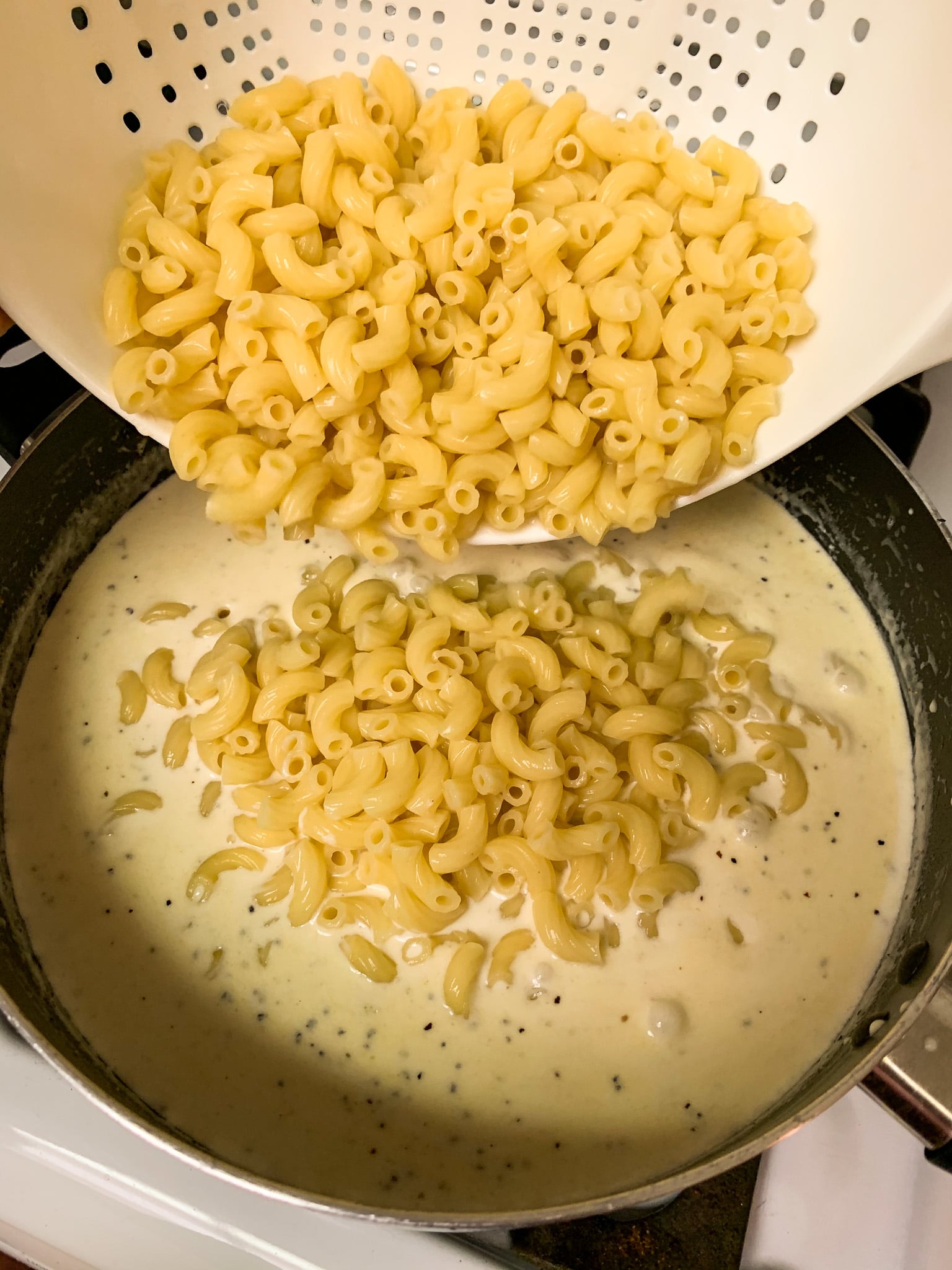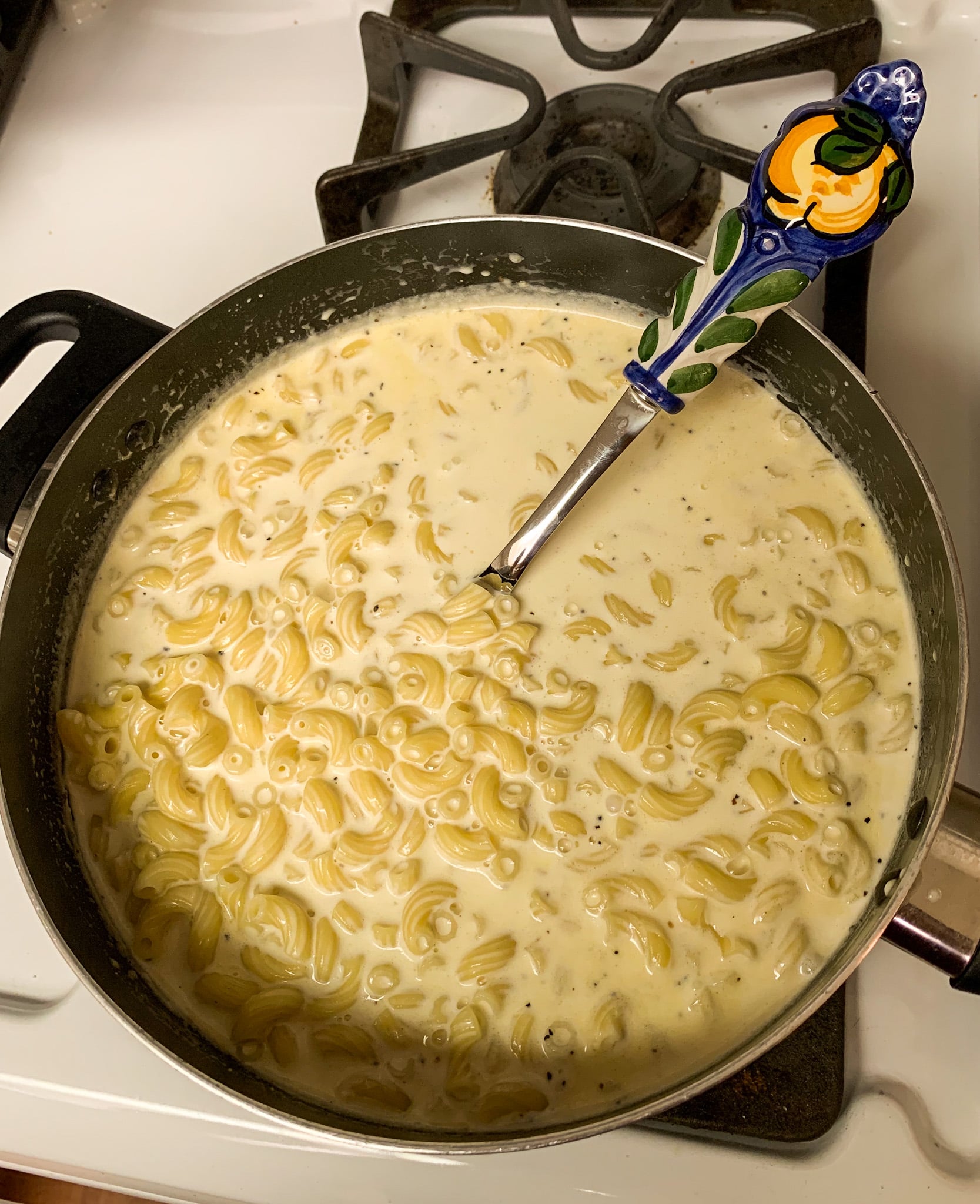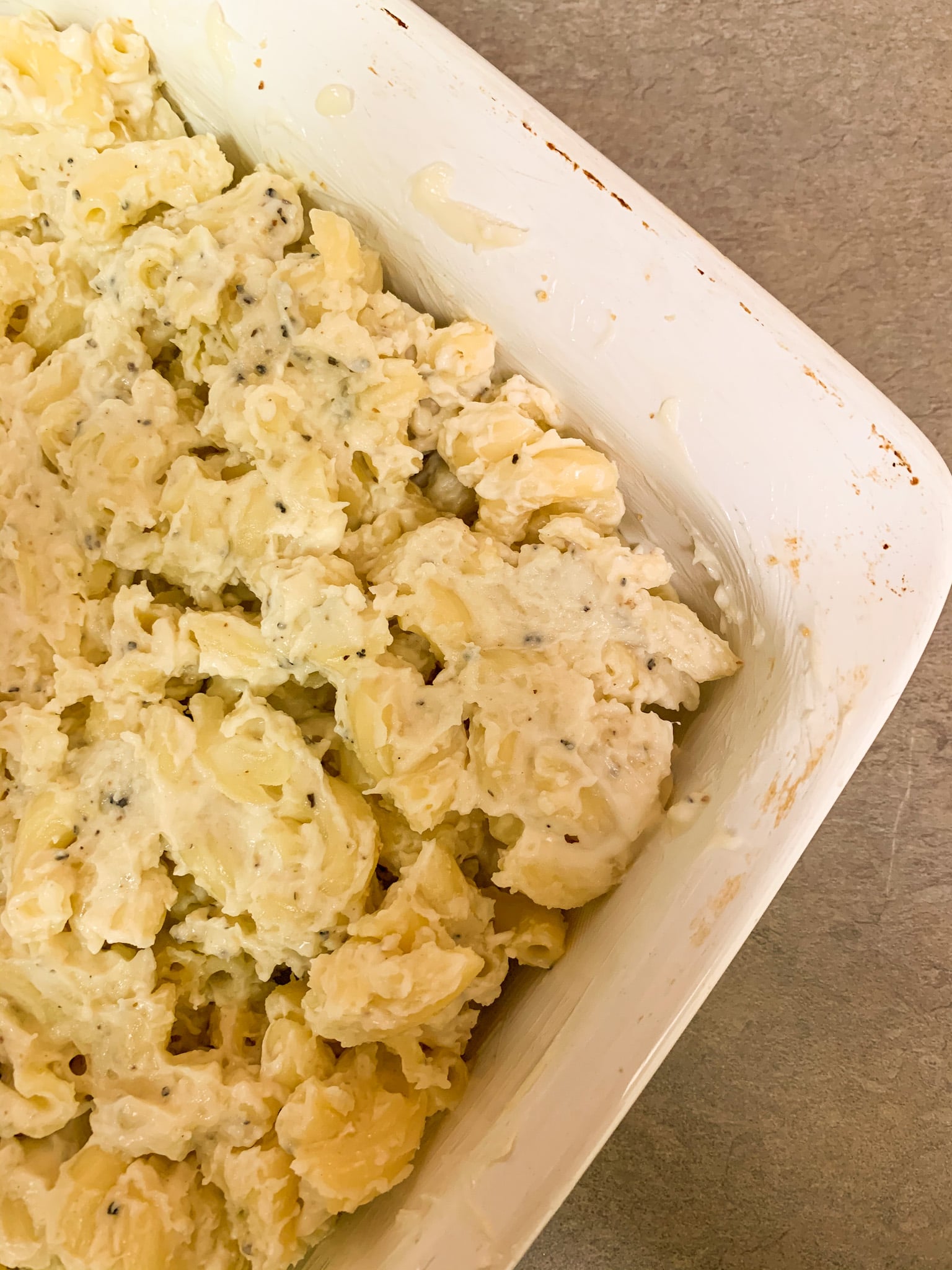 My grocery store was out of fresh bread crumbs and I don't own a food processor (yet). So, I made my own bread crumbs, and while I may be biased, I think they're tastier prepared this way. To make your own, just tear bread (both body and crust) into very small pieces. In a small pan, on medium-low heat, add three tablespoons of olive oil and your diced bread. Season with pepper, salt, and garlic. For reference, I used two to three teaspoons of each. Cook the crumbs until toasted or lightly brown on all sides. Remove the from pan and set aside, and cool for about a hour. For fine crumbs, throw them into an airtight bag, and once it's sealed, break the crumbs with your hands until fine.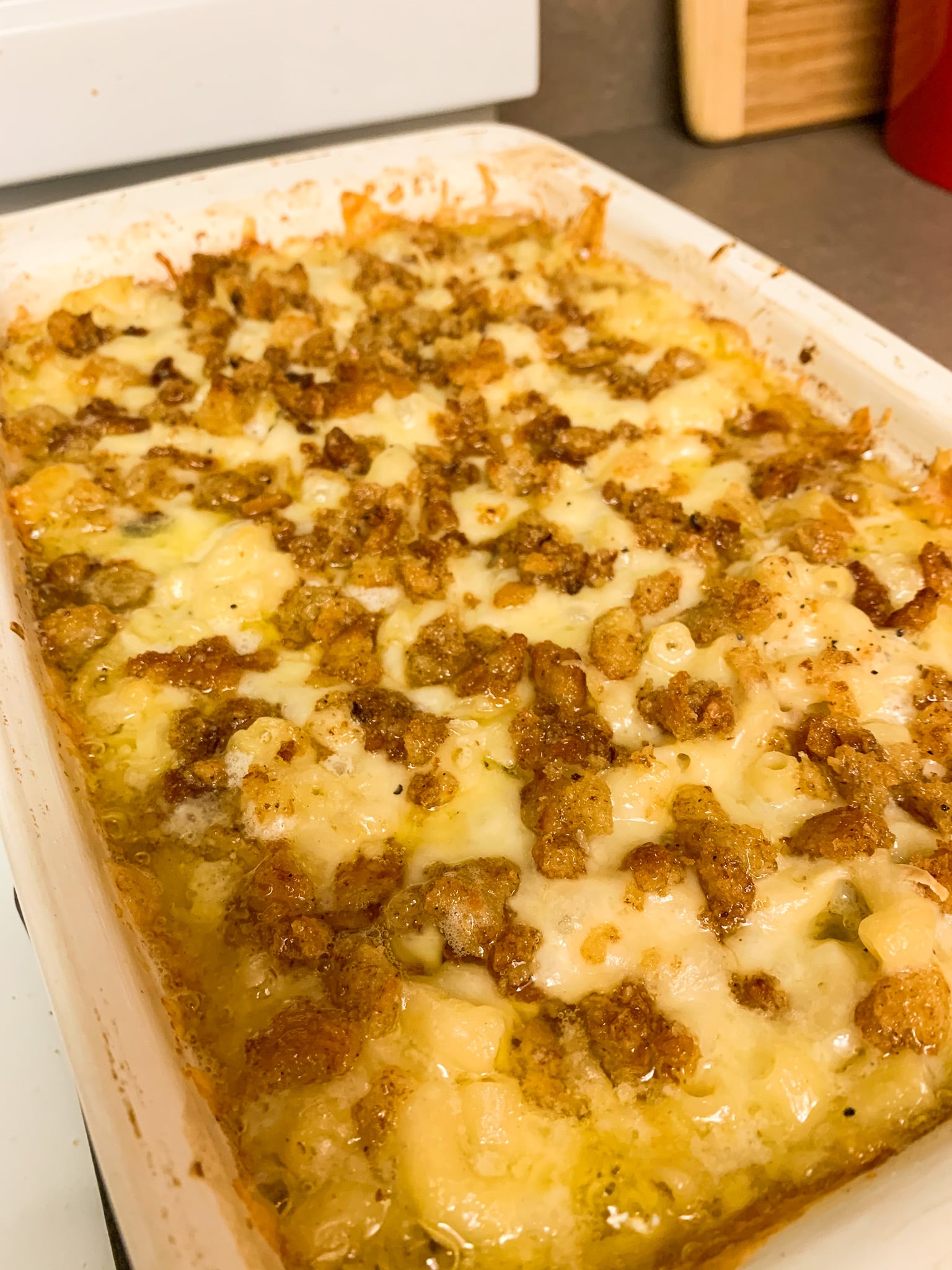 The recipe doesn't specify how much butter to use when buttering the baking dish; however, I'd recommend starting with half a tablespoon. I used two tablespoons and had too much excess oil.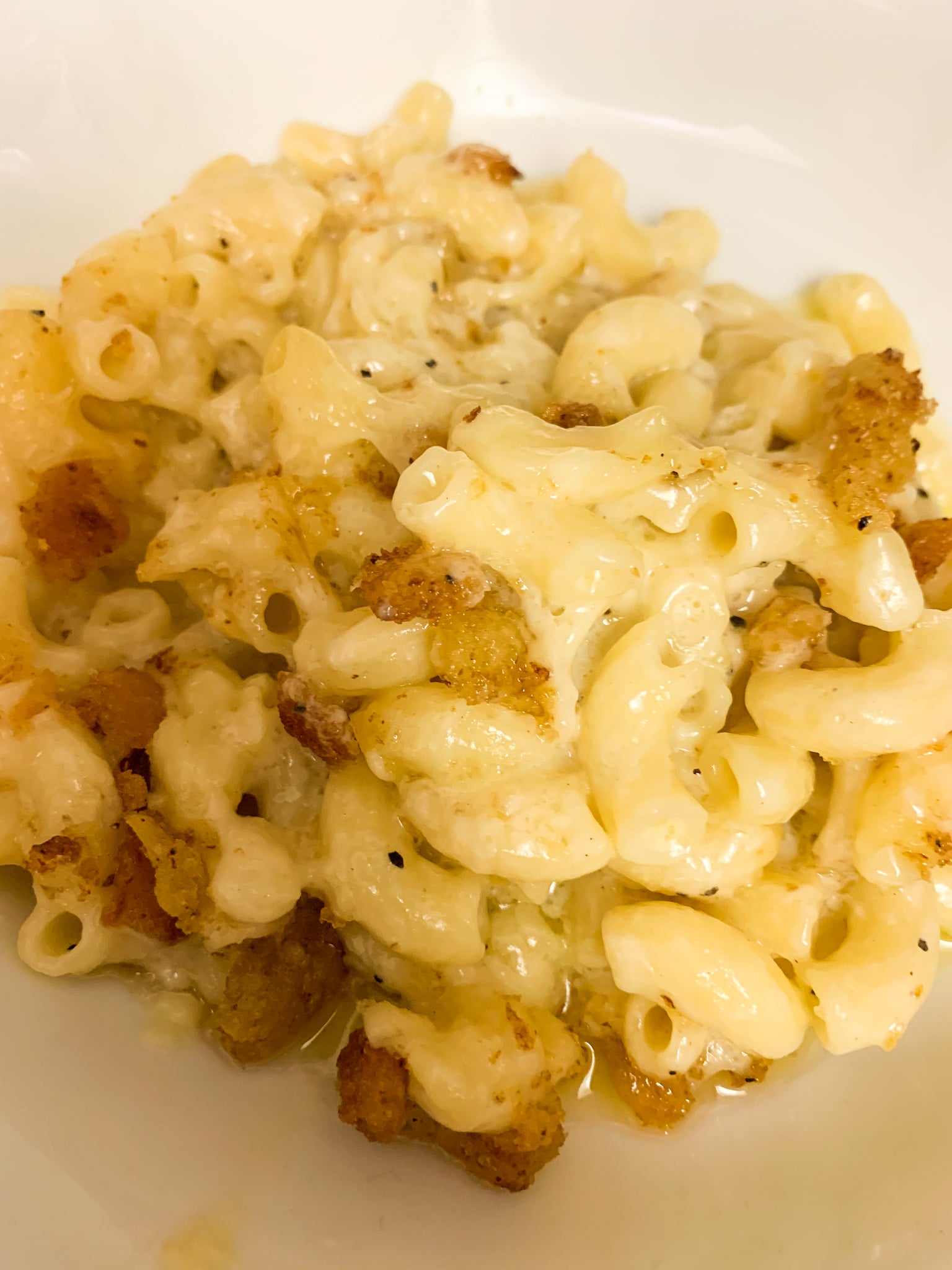 Overnight Mac & Cheese
Ina Garten
Notes
If you can't find fresh bread crumbs, make your own by removing the crust from five slices of white bread. Dice the remaining bread and put it in the bowl of a food processor. Process until you have fine crumbs.
Ingredients
2 teaspoons salt
8 ounces elbow macaroni or cavatappi
1 teaspoon pepper
3 cups heavy cream
2 cups grated gruyère
1 cup grated sharp white cheddar
1/4 teaspoon ground nutmeg
2 tablespoons melted butter (plus extra for the dish)
1 1/2 cups fine fresh white bread crumbs
Directions
A full 24 hours before you plan to serve the dish, bring a large pot of water to a boil. Add pasta and cook for about four-to-eight minutes. Drain and set aside.
While pasta is cooking, in a medium saucepan, combine the cream, nutmeg, one cup of the gruyère, 1/2 cup of the Cheddar, salt, and pepper. Occasionally stir and cook until cheese is fully melted.
Once the pasta is drained and the cream sauce is cooked, add the pasta into the cream mixture. Mix thoroughly. Cover the pan with plastic wrap. Refrigerate for a full 24 hours. The pasta will absorb the cream and expand.
When ready to cook, allow the mixture to sit at room temperature for about an hour. (You can also microwave it for four minutes.) Preheat the oven to 400 degrees.
Butter a two-quart dish and transfer the mixture to the dish. Spread evenly. Combine the remaining gruyère and cheddar, and sprinkle evenly on top. Combine the bread crumbs and melted butter, and sprinkle evenly on top. Bake for 20-to-25 minutes, rotating halfway through, until golden brown and crusty. Serve hot.
Information
Yield

6-8 servings

Prep Time

24 hours 12 mins

Cook Time

25 minutes

Total Time

1 day, 36 minutes, 59 seconds
Image Source: POPSUGAR Photography / Emily Weaver