Joanna Gaines's Chicken Pot Pie Recipe
Joanna Gaines's Chicken Pot Pie Recipe Is as Comforting as It Is Delicious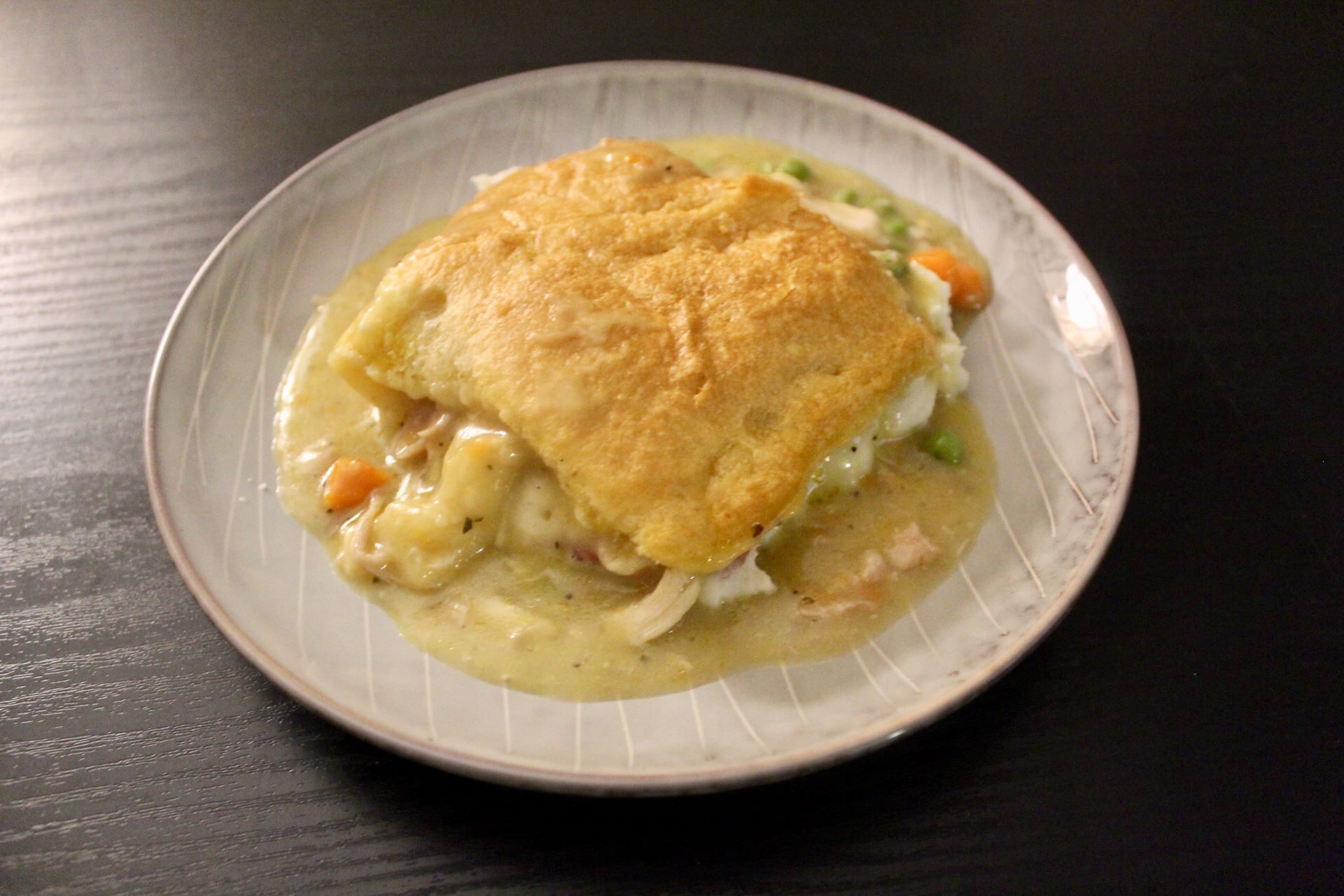 Chicken pot pie is a classic dish — it has all the heartiness of soup, with a delicious and buttery crust to top it off. As a fan of the dish, I'm always eager to try new recipes and adaptations of it. Luckily for me, Joanna Gaines's chicken pot pie recipe doesn't disappoint. Not only is it easy to make, but it's also guaranteed to be a total crowd pleaser (and you'll have plenty of leftovers!). This recipe incorporates all of the classic elements of chicken pot pie in a really simplified version. You don't even need to cook the chicken beforehand — it calls for using a rotisserie chicken instead! After you bake the dish, the filling is supposed to come out soup-like, so it'll complement a bed of mashed potatoes perfectly. If you're looking for a warm, hearty, savory dish for a chilly night, this recipe won't let you down.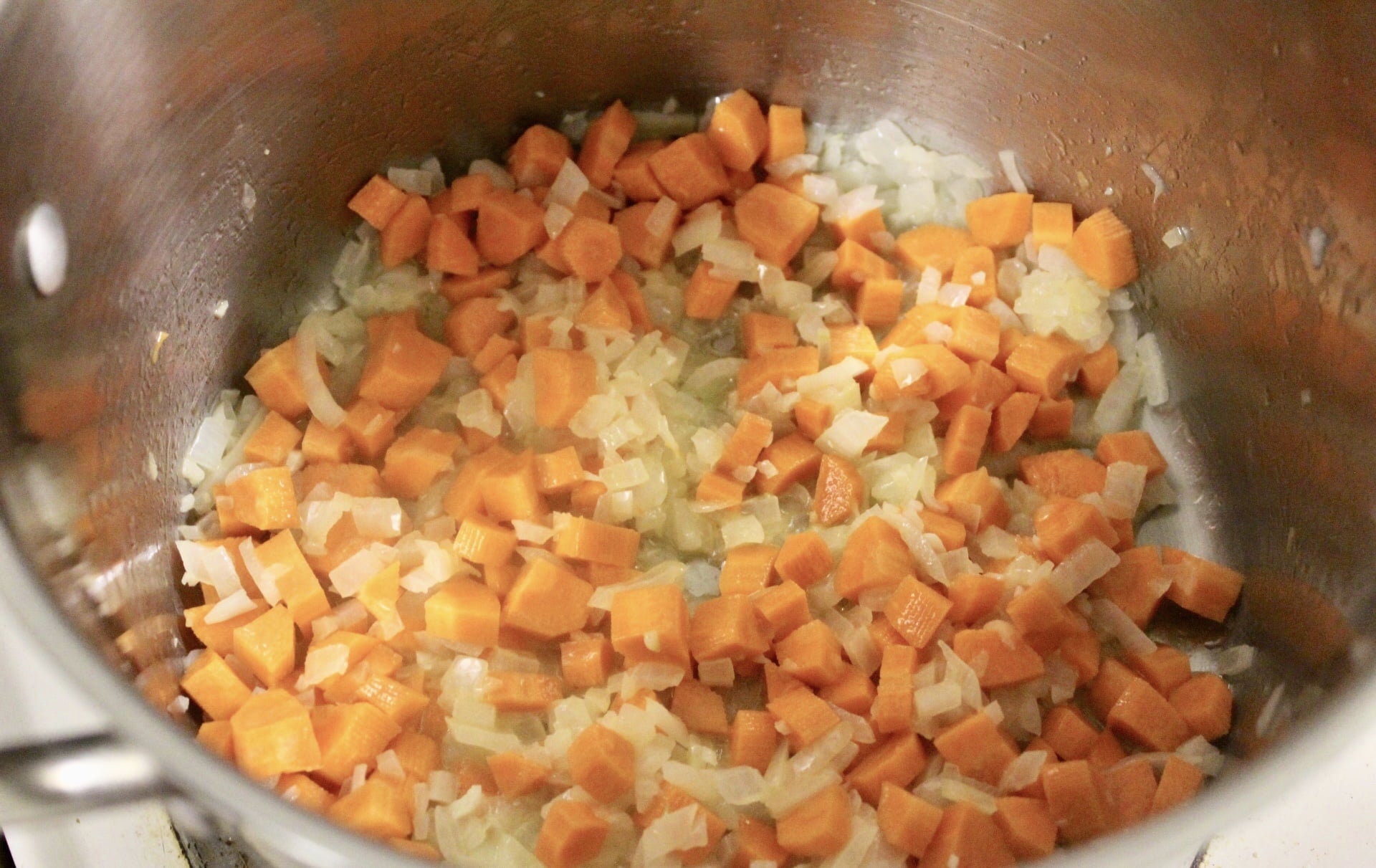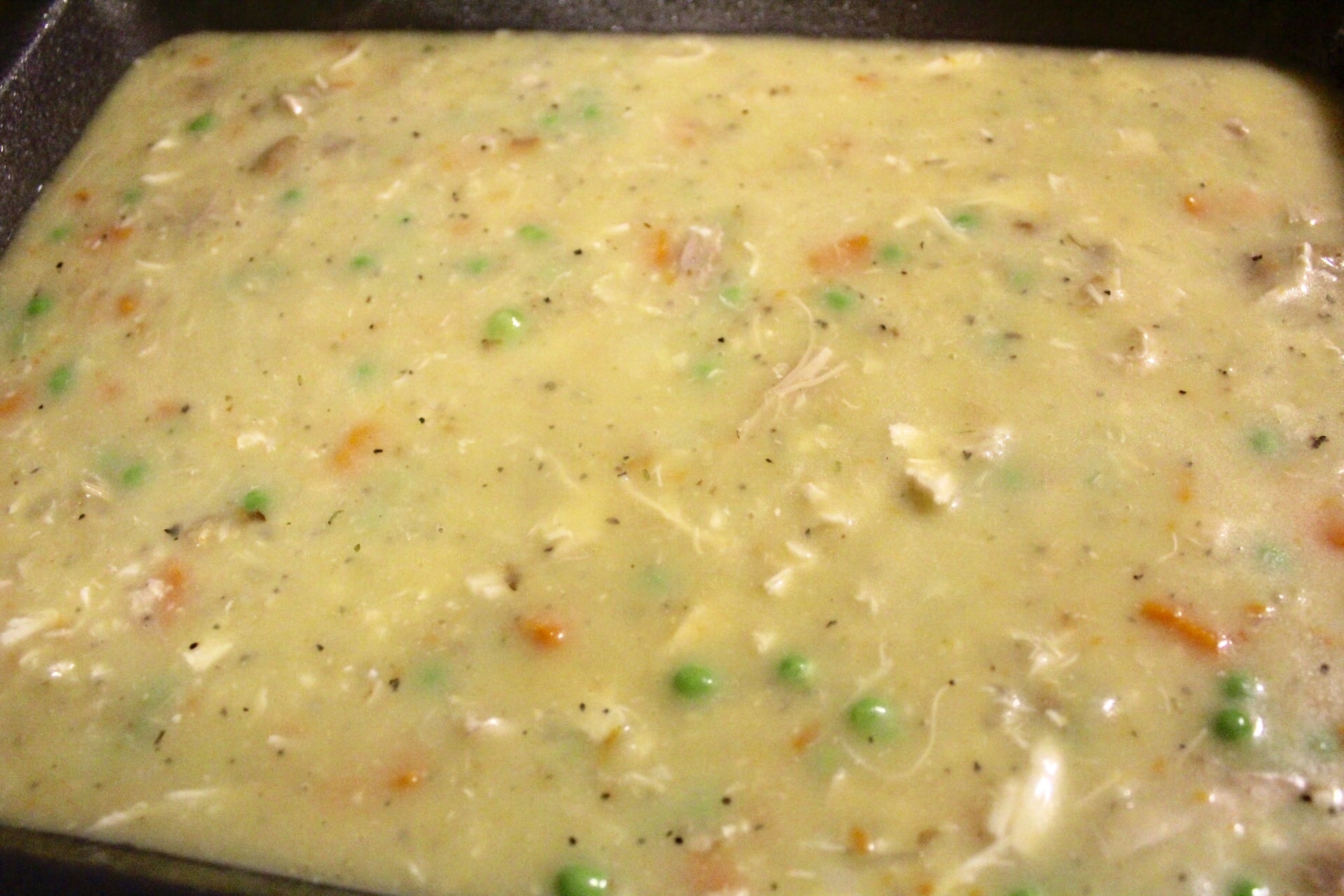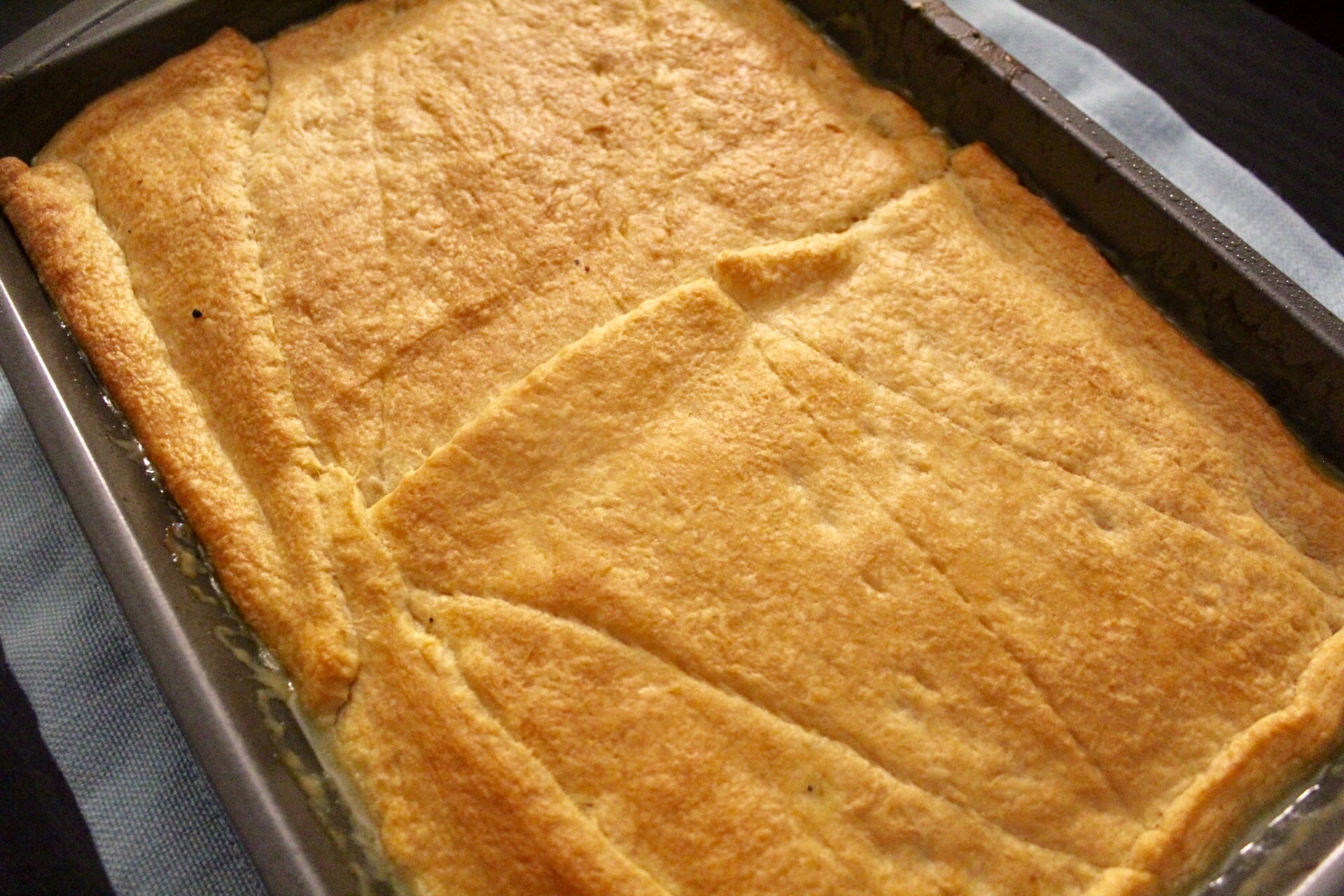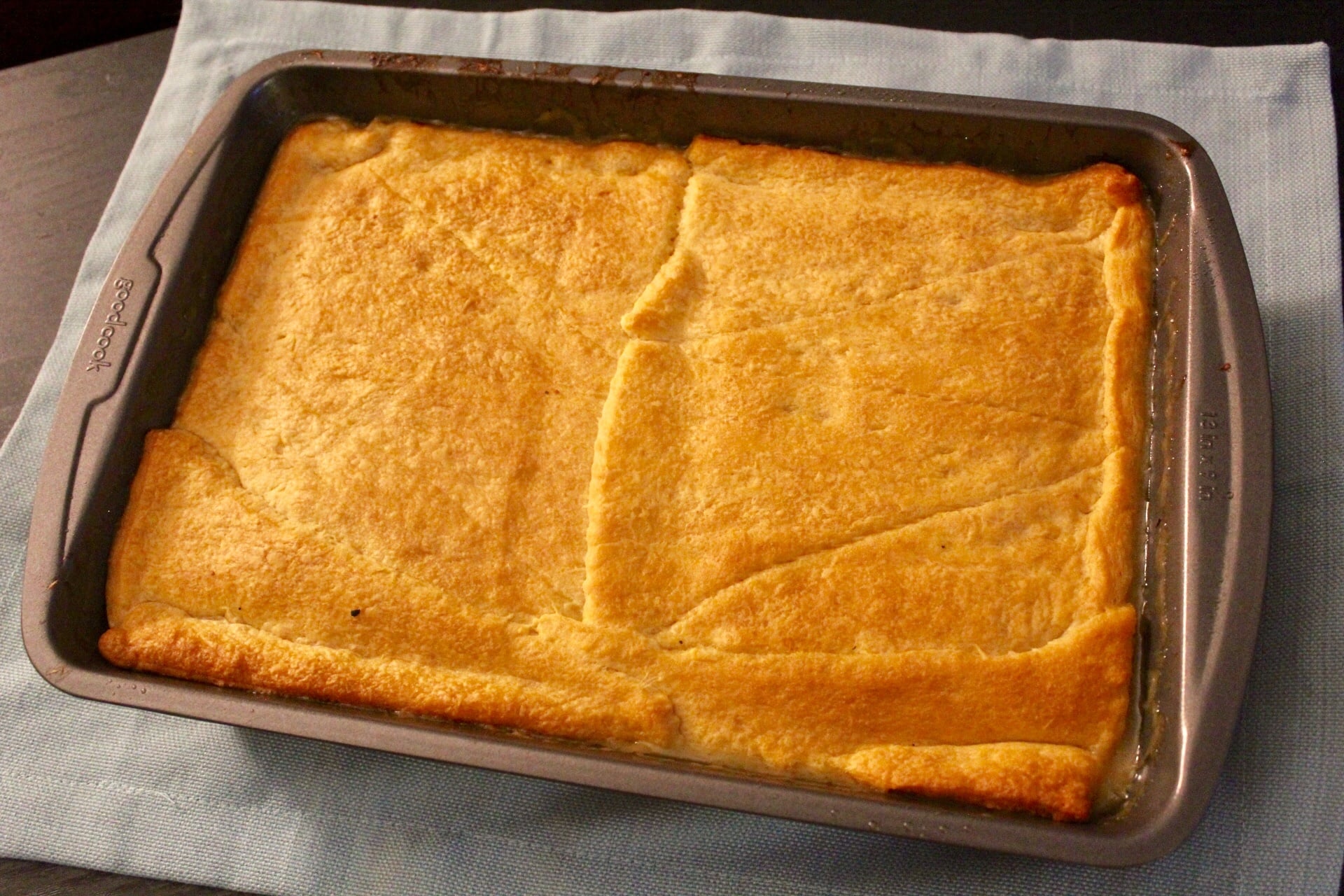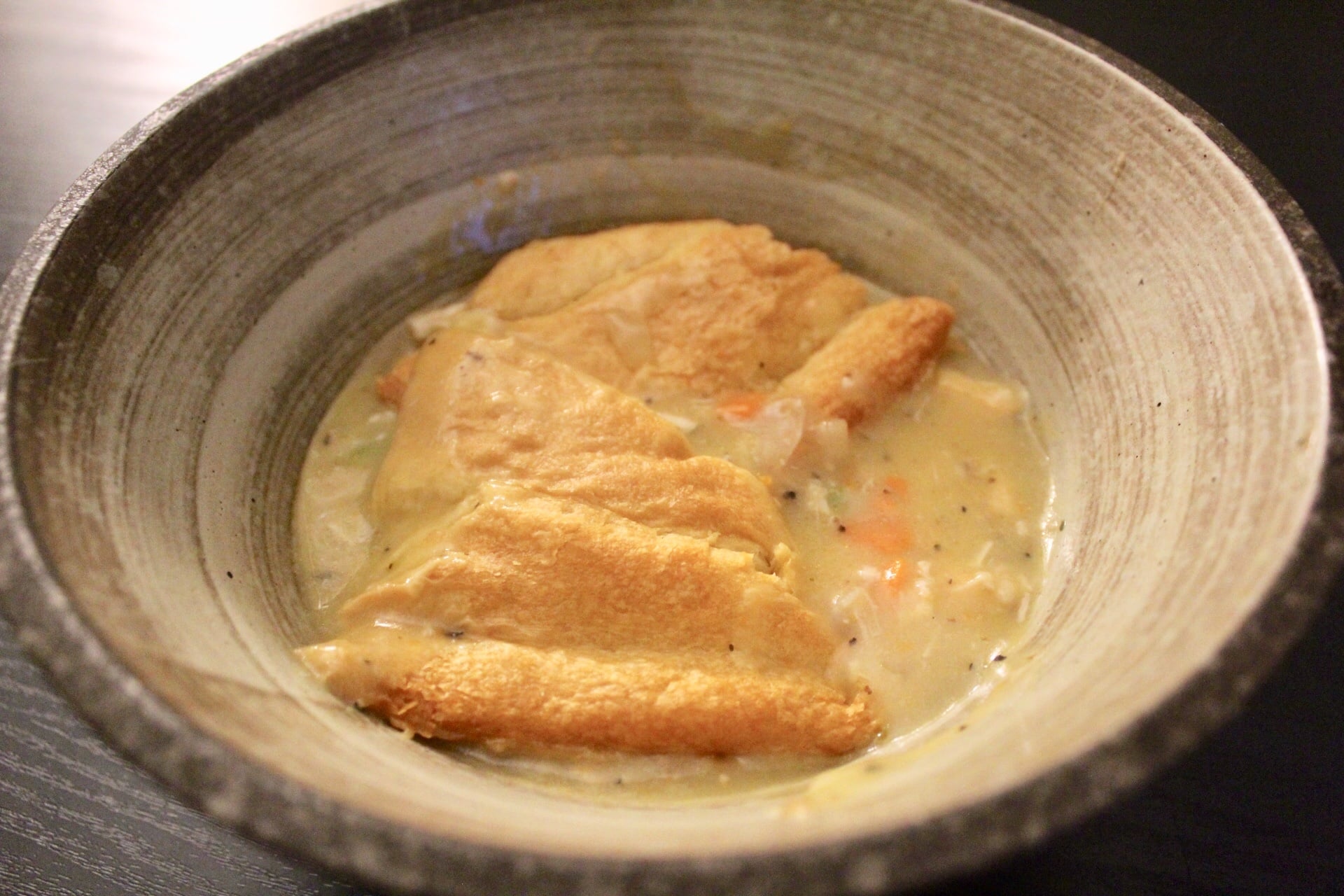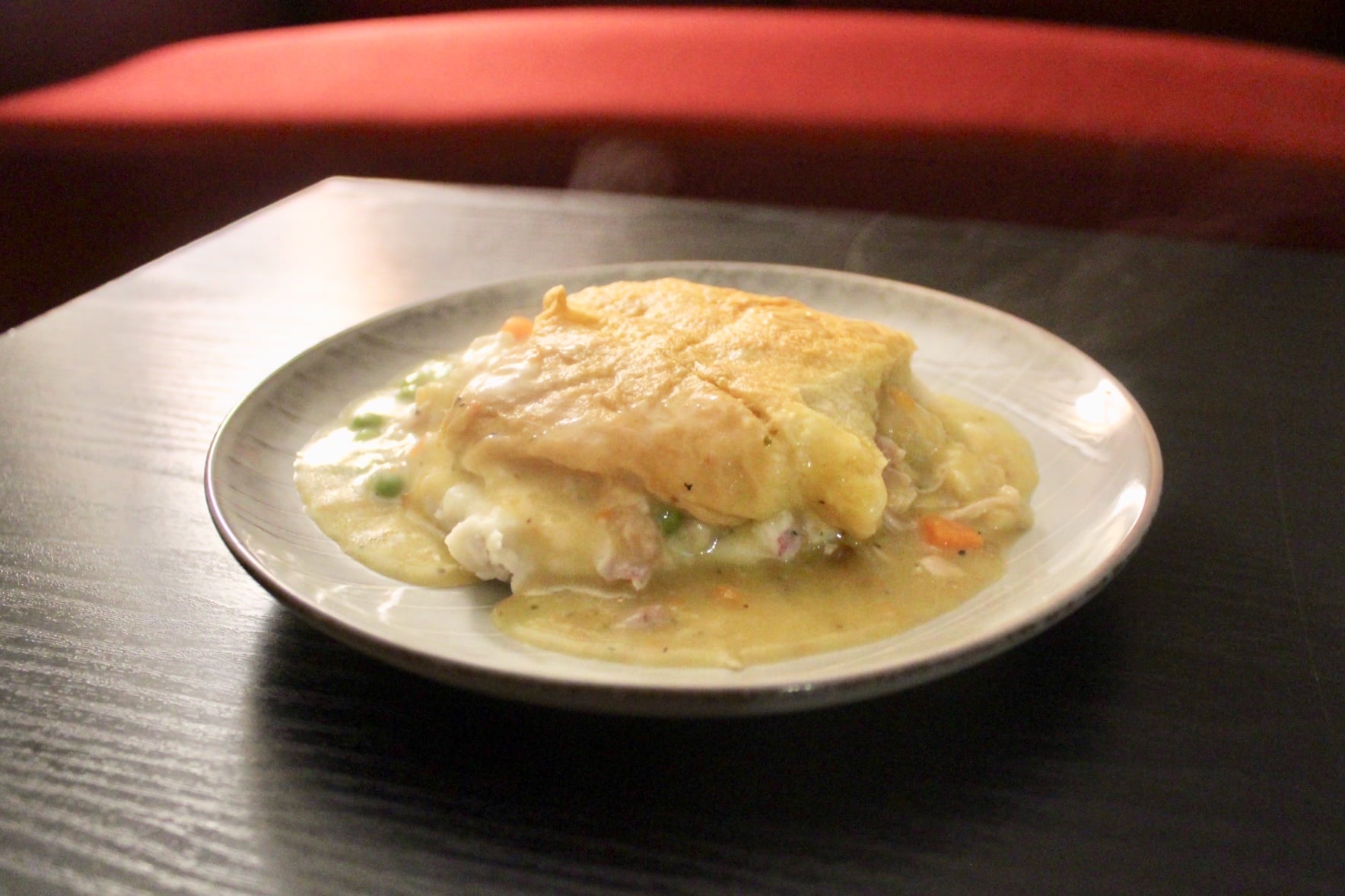 Joanna Gaines's Chicken Pot Pie
Joanna Gaines
Notes
The filling of this recipe comes out very liquidy, so if you prefer a thicker filling, I recommend reducing the amount of broth and increasing the amount of flour.
The recipe calls for using a 13x9 pan that's three inches deep. If you're using a smaller pan, be sure to leave about an inch of space when you pour in your mixture so it doesn't overflow when it bakes.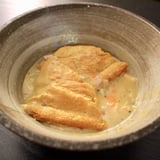 Ingredients
4 tablespoons (1/2 stick) salted butter
1/4 small white onion, chopped
4 carrots, peeled and cut into 1/2-inch dice
1/4 cup all-purpose flour
8 cups (64 ounces) chicken broth
Two 22.6-ounce cans condensed cream of chicken soup
4 cups shredded meat from 1 store-bought rotisserie chicken
1 cup frozen peas
1 teaspoon salt
1 tablespoon black pepper
2 8-ounce tubes refrigerated crescent rolls
Nonstick cooking spray, for the pan
Mashed potatoes, for serving (optional)
Directions
Preheat your oven to 375°F and spray your pan with nonstick cooking spray.
Finely chop the onion, and peel and chop carrots into small chunks.
Put a large pot on your stovetop over medium-low heat. Add butter, allow it to melt, and then toss in onions and cook until they're translucent, about 3-4 minutes.
Add the carrots to the pot and allow them to cook for about 4 minutes, stirring occasionally.
Add flour and stir for about a minute, making sure to scrape all flour off the bottom and the sides of the pot.
Whisk in the chicken broth and stir until the flour is evenly combined.
Stir in chicken soup and bring the heat to medium-high until the mixture reaches a gentle boil. Allow it to simmer for 5 minutes.
Remove the pot from the heat and stir in shredded chicken and frozen peas. Taste your mixture and add salt and pepper (and any other spice you desire) to taste. Pour your mixture into prepared baking dish.
Spread one of your crescent roll doughs onto a surface and use your fingers to close the perforations between the rolls. Then take the entire rectangle of dough and place it over your mixture on the baking dish (it should cover about half of the dish). Open your second can and repeat the same step, using what dough you need to cover the rest of the dish. If you'd like, you can bake the rest of the dough into rolls.
Bake your pie for 15-20 minutes, until the filling is bubbling on the sides and your crescent roll crust is golden brown. Once it's done baking, take it out of the oven and allow to sit for 5 minutes.
If you're using mashed potatoes, plate the potatoes in a shallow plate or bowl, and scoop your chicken pot pie on top of the potatoes. Otherwise, simply scoop a serving of your pot pie into a bowl and enjoy!
Information
Category

Main Dishes

Yield

10-12 servings

Prep Time

10 minutes

Cook Time

45 minutes

Total Time

54 minutes, 59 seconds
Image Source: POPSUGAR Photography / Julia Duda