Joanna Gaines's Strawberry Pie Recipe With Photos
Joanna Gaines's No-Bake Strawberry Pie Tastes Like Summer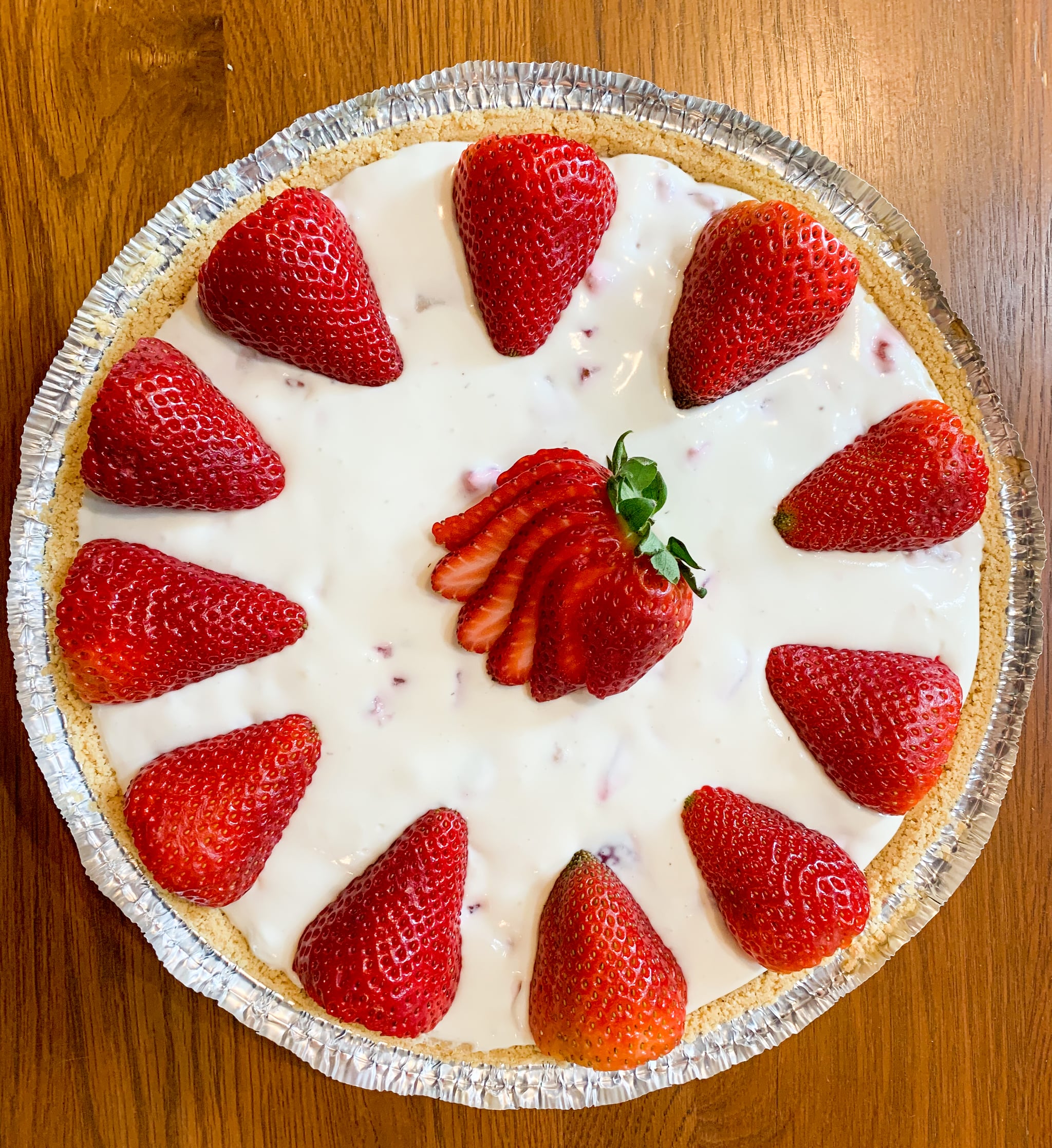 To celebrate the release of her new cookbook, Magnolia Table, Volume 2, Joanna Gaines has been cooking up a storm at home lately (and honestly, who hasn't?) and sharing some of her delicious recipes on YouTube. While some recipes may sound a bit intimidating and professional, the former Fixer Upper star breaks things down into easy, manageable steps. And one thing she made recently that caught me eye was her strawberry pie.
Unlike some of her other famous recipes — like her chocolate chip cookies, buttermilk biscuits, and courgette bread — this one is no-bake! Yep, you read that right: there's no need to preheat the oven to enjoy this irresistible pie with fresh strawberries and a hint of lemon. The prep time is also minimal, so you won't have to make a huge time commitment, but it is worth noting the pie does need to chill in the freezer for six hours or more, so you have to have a little patience before digging in. I made mine before dinner and couldn't wait to wake up in the morning to enjoy a slice and some coffee! (Hey, pie can be a breakfast food, too!) I'm already looking forward to making it again to enjoy on a warm and sunny afternoon.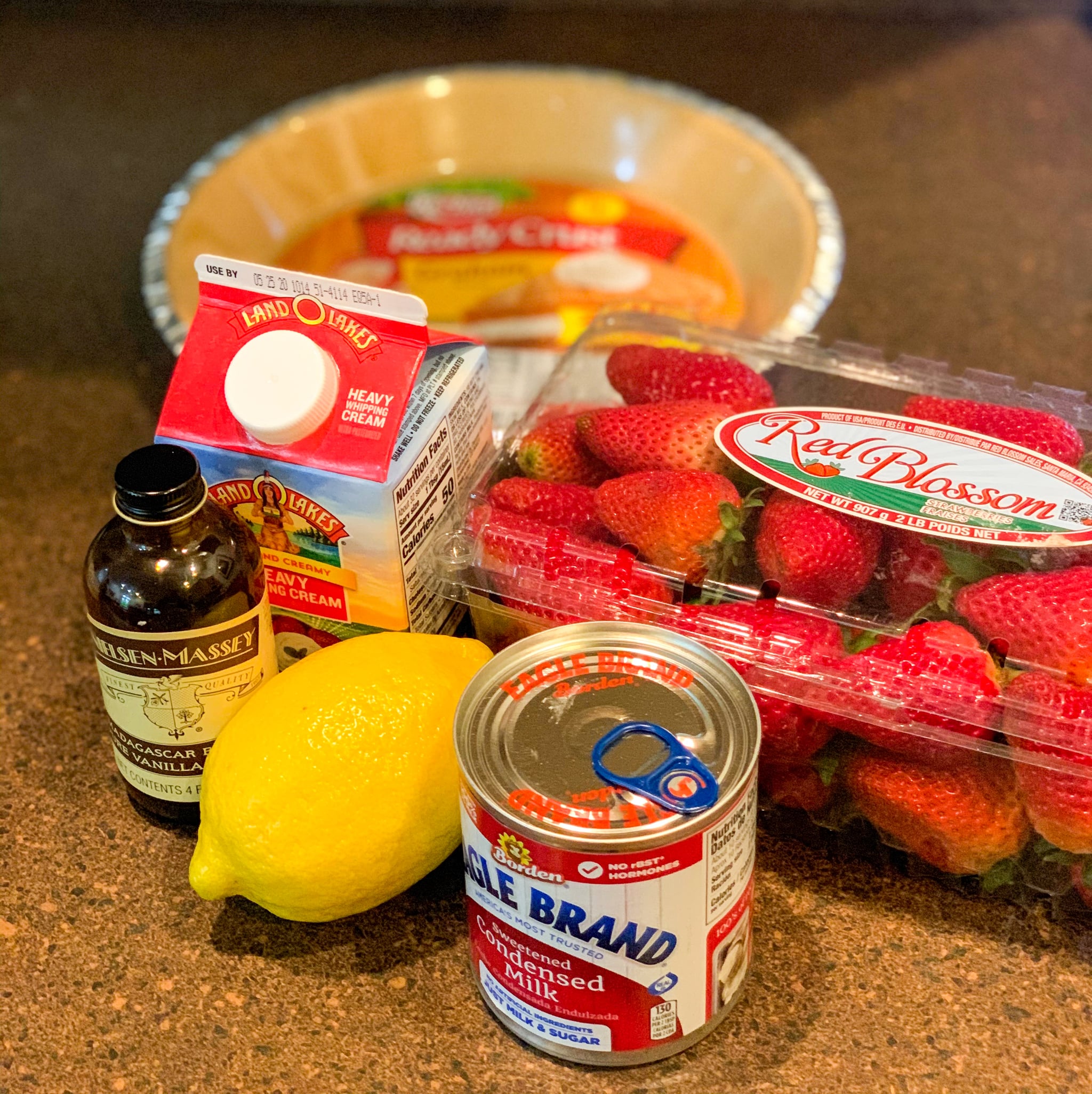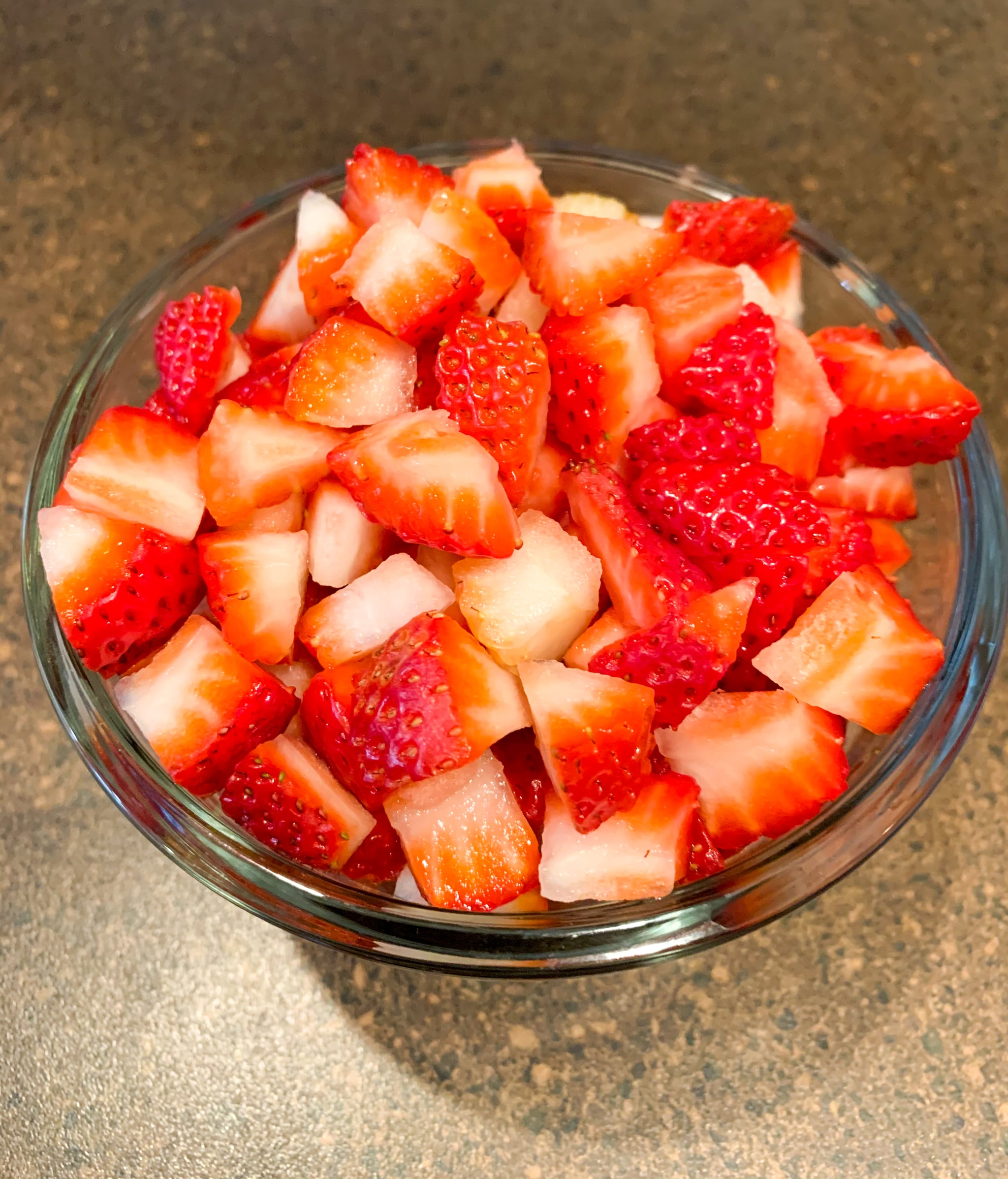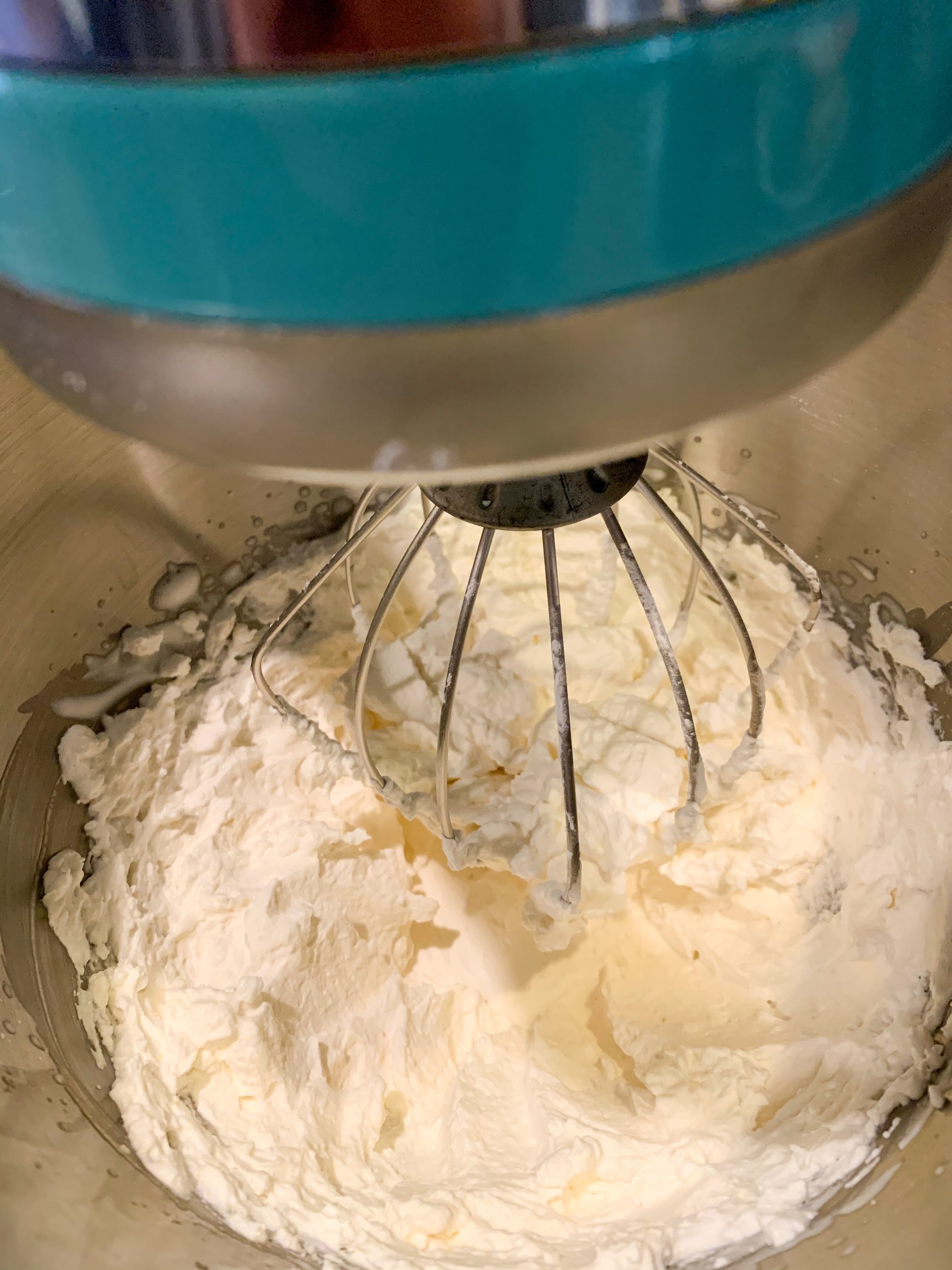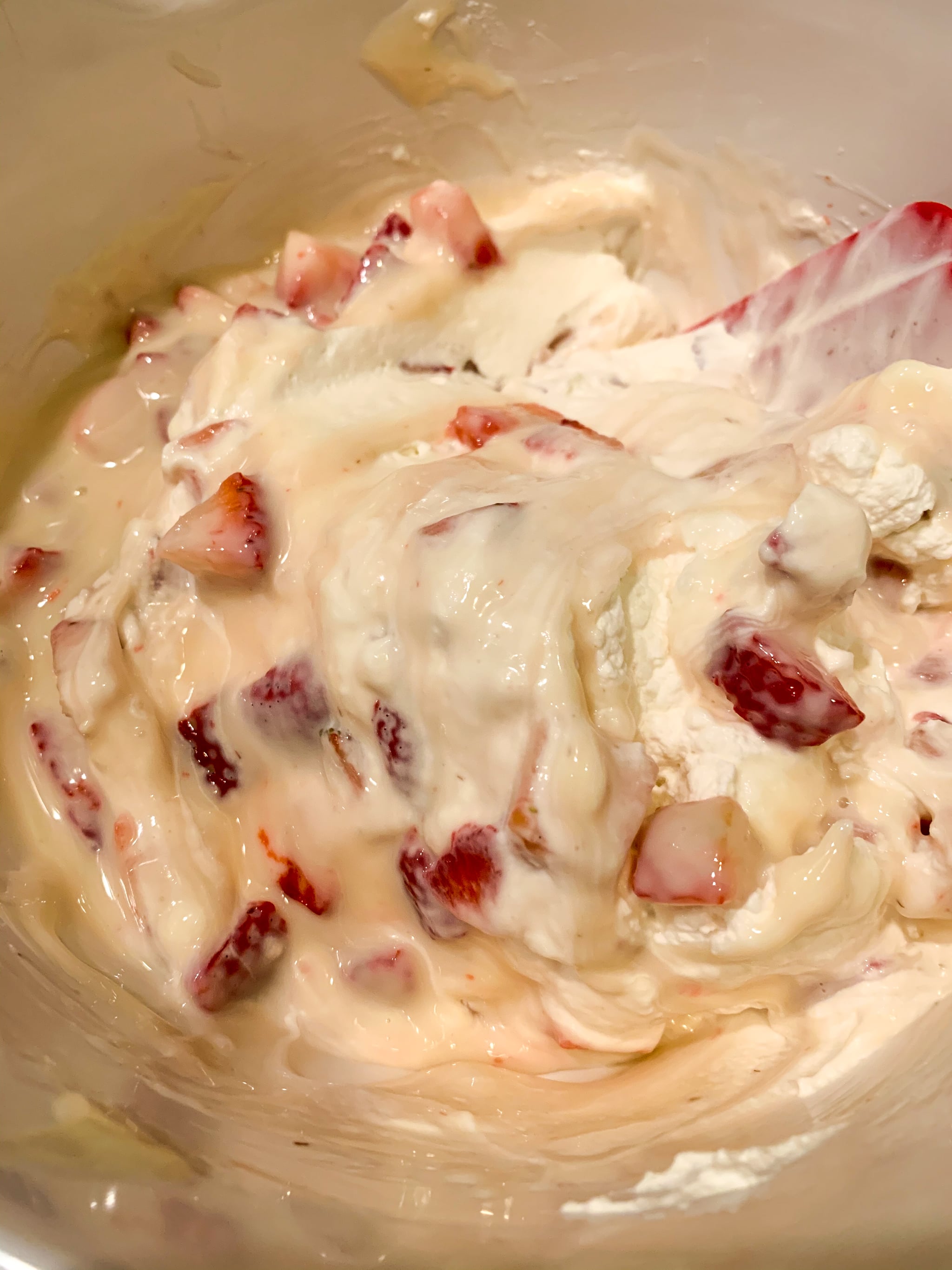 Joanna Gaines's Strawberry Pie
Magnolia Table, Volume 2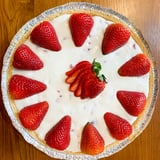 Ingredients
3/4 cup plus 2 tablespoons sweetened condensed milk (7 ounces)
2 tablespoons fresh lemon juice
2 cups (around 9 ounces) strawberries, stems removed and cut into 1/4-inch pieces, plus some whole berries for garnish
1 cup heavy cream
1 teaspoon pure vanilla extract
1/4 cup powdered sugar
Graham cracker crust
Directions
Whisk the condensed milk and lemon juice together in a bowl until combined, then add the diced strawberries.
In a stand mixer, whisk the heavy cream, vanilla extract, and powdered sugar at a low speed for 30 seconds. Then increase the speed to medium-high for two minutes, until stiff peaks form.
Gently fold the whipped cream into the condensed milk, lemon juice, and strawberries mixture. Pour it all into the graham cracker crust.
Place the pie into the freezer for at least six hours, or overnight. Garnish with the whole strawberries, if desired.
Serve immediately from the freezer.
Store in the freezer, covered, for up to five days.
Information
Category

Desserts

Yield

One 9-inch pie

Total Time

19 minutes, 59 seconds
Image Source: POPSUGAR Photography / Amanda McDonald