M&S Launches New Easter Food Range 2021
Percy Pig Fans are Going to Love the New M&S Easter Food Range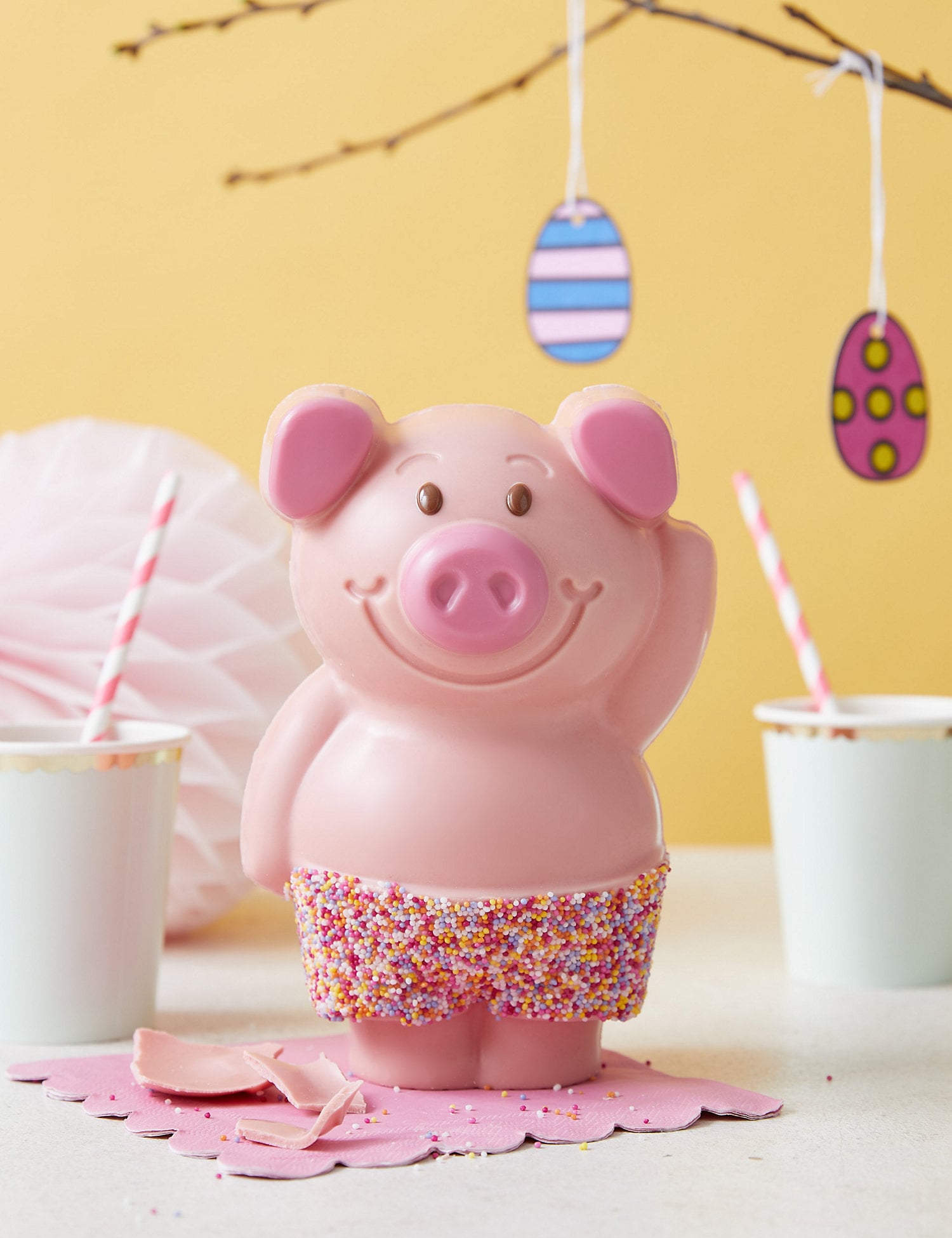 Now that Valentine's Day and Shrove Tuesday are out of the way, it's officially time to get excited about one of the most indulgent events of the year. That's right, it's Easter. But this year it's more than just Easter, it's an M&S Easter. The supermarket — known for creating the ultimate festive food — has just released their Easter food range, and we must admit, it's pretty incredible. This year, celebrations will now include an extremely large chocolate Percy Pig, complete with "jazzy trousers", as M&S describes it on their website.
Percy Pigs have long been a staple of the British diet, so it comes as no surprise that this evolution of the sweet treat is major news to foodies everywhere. Selling for just £10, the giant Percy is made out of strawberry and raspberry flavoured white chocolate and features sprinkle-clad trousers. Other notable products in the range include a chocolate sausage dog, Easter crackers, and chocolate Hedwig owl (which comes complete with a milk chocolate envelope, of course).
If that wasn't enough to take your fancy, the supermarket has also created the jumbled chocolate egg corn, a slab of sweet and salty popcorn drenched in creamy milk and white chocolate, and then topped with chocolate fried eggs and speckled eggs. Unbelievable.
The Easter range is available from the M&S website now, so what are you waiting for?
Image Source: Marks & Spencer