Oreo Is Giving Us Clues to Guess the New Mystery Flavour
Calling All Cookie-Lovers! Mystery Oreos Are Back, and We Already Have a Few Guesses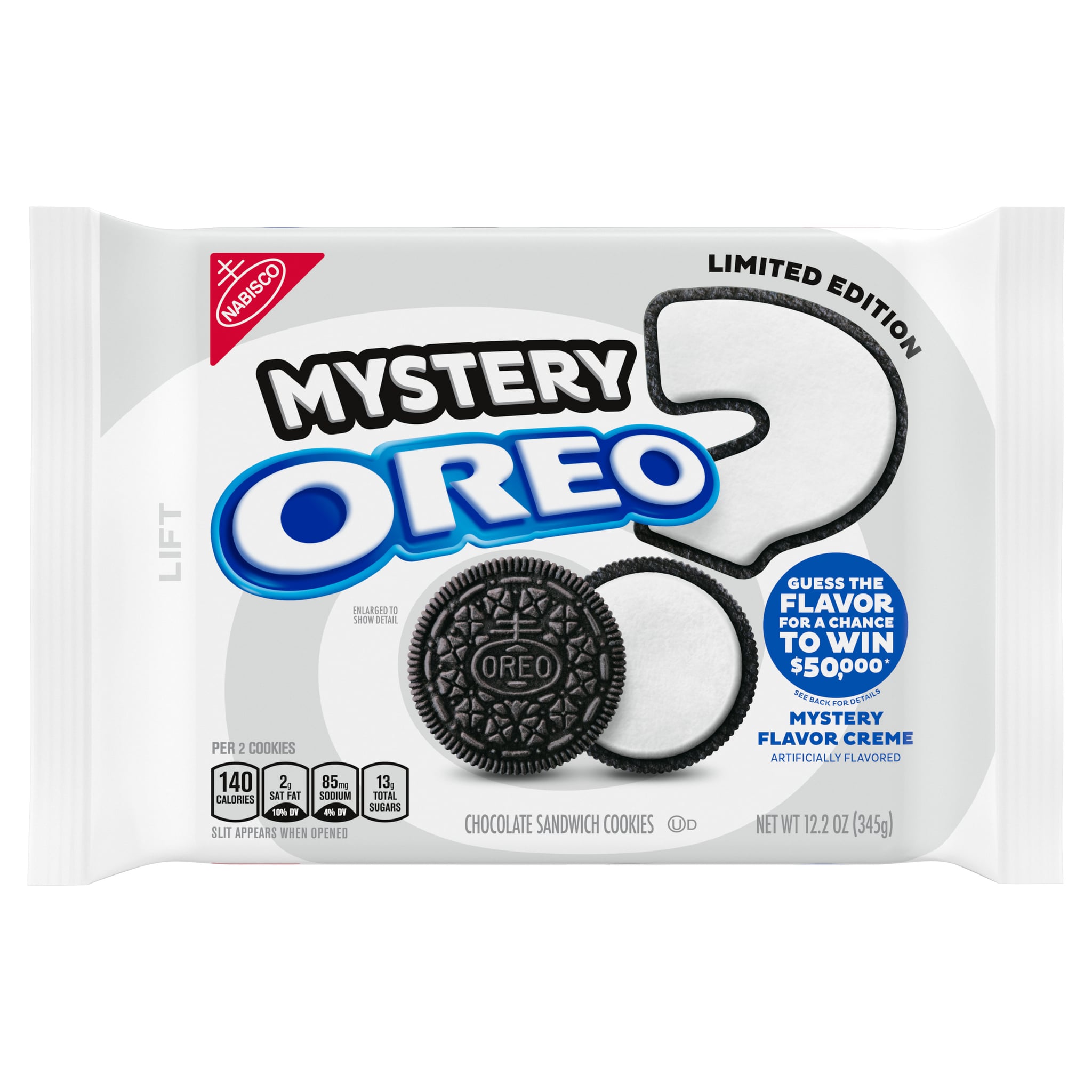 Nabisco is bringing back Mystery-Flavoured Oreos, and I now have a new excuse to load my shopping cart with cookies. The mystifying new Oreo hits shelves nationwide on Sept. 16, and our taste buds are ready for the challenge!
Oreo has gone all out on new flavours this year, including Maple Creme Oreos, Marshmallow Moon Oreos, Latte-flavoured Oreo Thins, and S'mores Oreos, so I already have more than a few guesses myself. Personally, I'd love to see coconut-cream-pie-flavoured Oreos. What about Lucky Charms Oreos? Toffee Oreos? Sea salt caramel Oreos???
Three packs of the Mystery Oreos will be released featuring one different hint per pack, and the first clue is the flavour itself. Through Nov. 10, you can submit your flavour guesses to www.MysteryOREO.com for a chance to win $50,000 — that's a lot of Oreos! Every correct guess is counted as an official entry to the sweepstakes, and one person will be randomly selected to receive the grand prize. Considering that the 2017 Mystery Oreos turned out to have the super familiar flavour of Fruity Pebbles, I feel like we've got this one in the bag, fellow cookie-lovers.