This Old-Fashioned Peach Cobbler Recipe Is Great For Summer
This Quick and Easy Peach Cobbler Is the Perfect Summer Dessert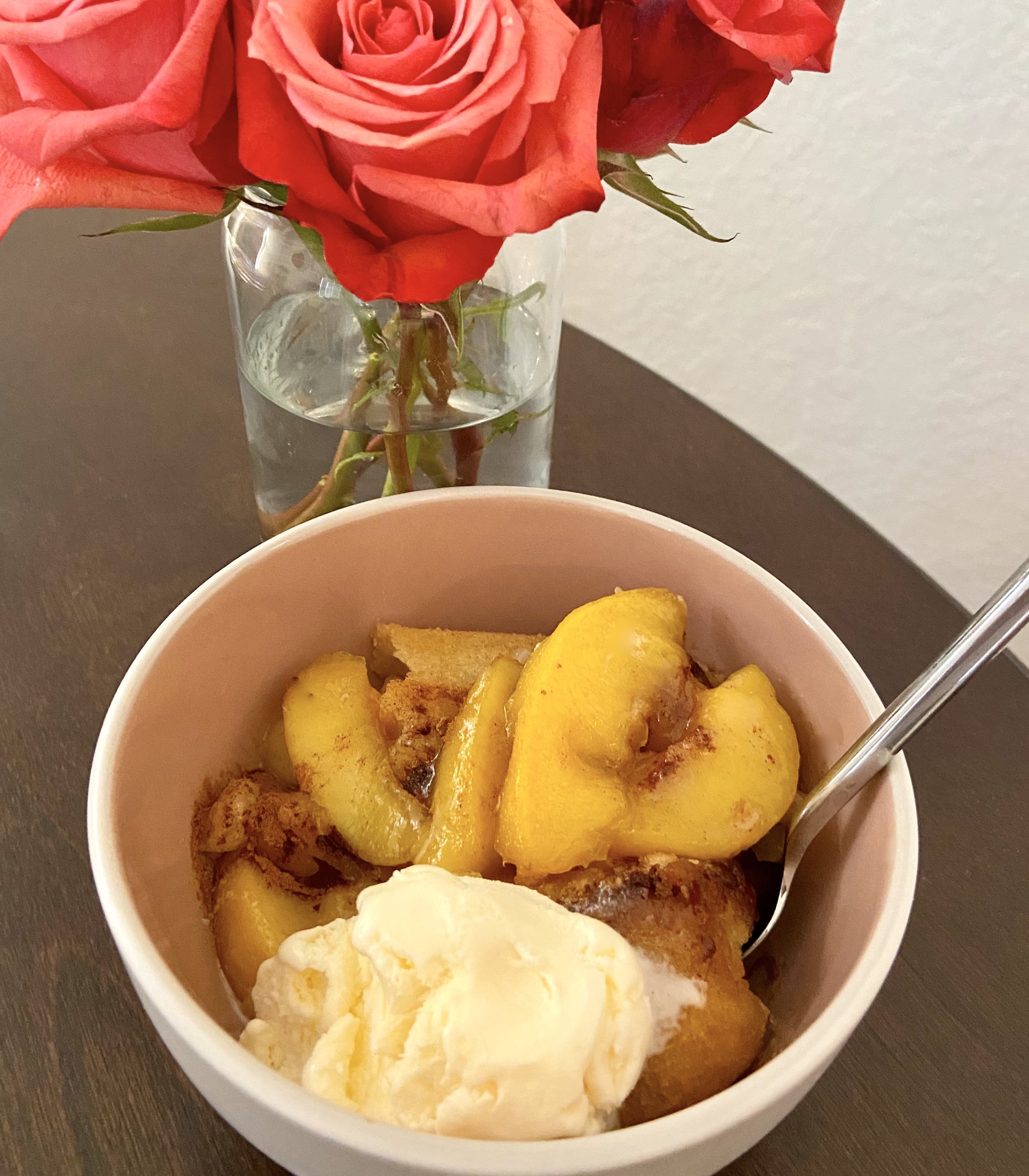 I grew up with cobblers that were much more aligned with crumbles. Typically, this meant a warm apple dish capped with a crumbly oat topping and plenty of cinnamon. After moving to the South, however, I felt I should branch out to Southern classics. I needed to expand my range and began researching simple dishes like this peach cobbler. I searched around for an easy yet indulgent recipe and found the perfect one by Tastes Better From Scratch.
While I added brown sugar to satisfy my particular palette, this recipe is unbelievably delicious and is perfect as written. However, should you have specific dietary needs, it's totally adaptable. Gluten-free? Switch out the flour for your favourite alternative. Dairy-free? Oat milk would work beautifully. Watching your sugar intake? Try substituting monk fruit sweetener in place of sugar. This sumptuous and flexible peach cobbler will satisfy all of your comfort food needs, while saving you precious time in the kitchen. Just don't forget the vanilla ice cream — it's a perfect match!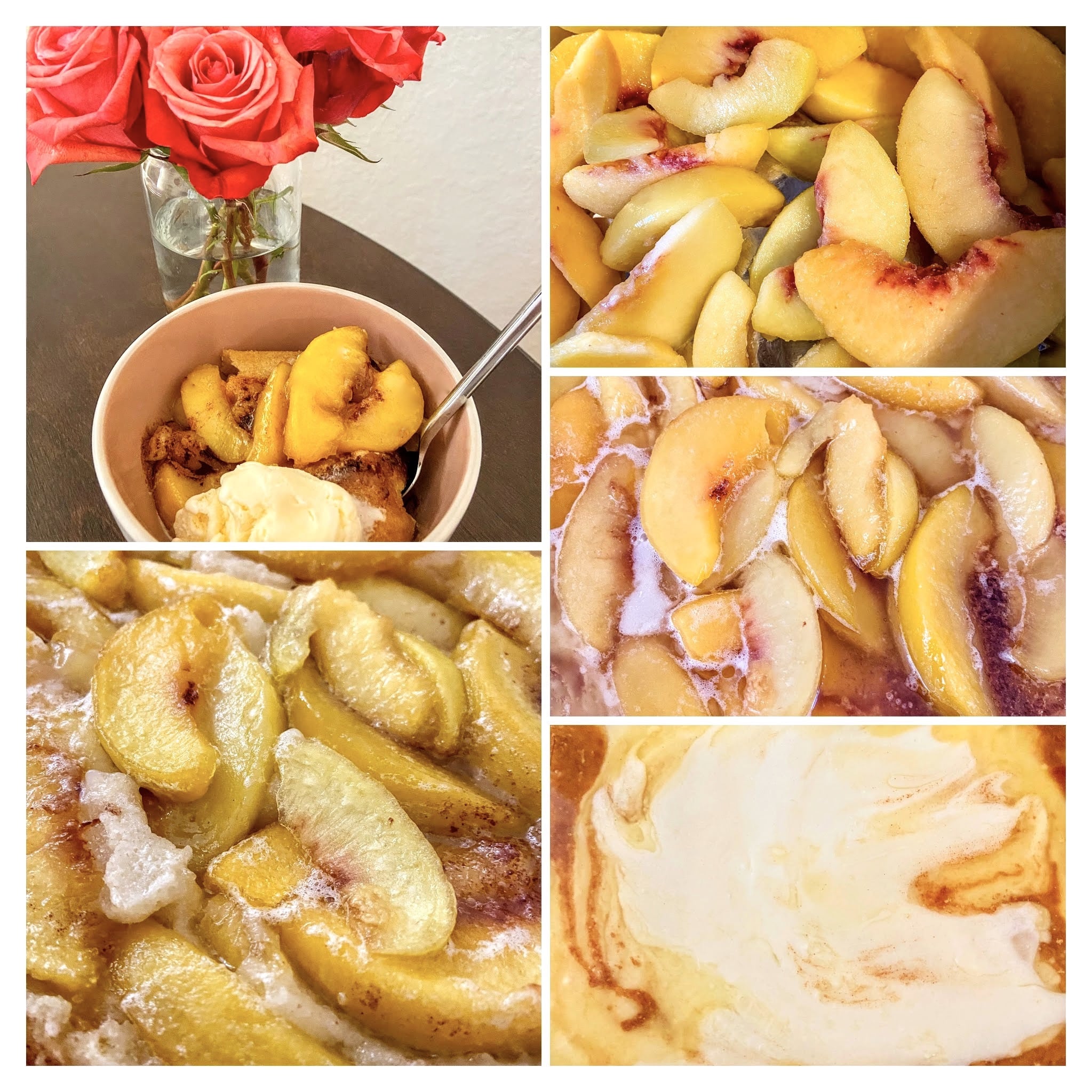 Old-Fashioned Peach Cobbler
Lauren Allen of Tastes Better From Scratch
Notes
Don't be afraid to experiment and adapt this recipe to your tastes. I switched out the milk for buttermilk in equal amounts and added a bit of brown sugar to the butter to add a caramelized depth to the dish! Recipe directions have been adapted from the original source.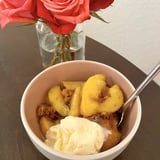 Ingredients
Peach Preparation:
5 fresh peaches, peeled and sliced (about 4 cups) *frozen peaches can be substituted in equal amounts
3/4 cup of granulated sugar
For the Batter:
1 cup all-purpose flour
1 cup granulated sugar
2 teaspoons baking powder
1/4 teaspoon salt
3/4 cup milk
Additional Ingredients:
6 tablespoons of butter
Ground cinnamon to taste
Vanilla ice cream (optional)
Directions
Preheat your oven to 350 degrees.
Add 4 cups of sliced peaches to a deep pan. If you can't find ripe peaches, frozen peaches work equally well. Add 3/4 cup of sugar to the peaches, and cook over medium heat until the peaches are softened and bubbling. Remove from heat.
Add butter to bottom of baking dish. Place in oven until melted. Remove from oven. Swirl until butter evenly coats the bottom.
Begin making your batter. Add 1 cup of all-purpose flour, 1 cup of granulated sugar, 2 teaspoons of baking powder, and 1/4 teaspoon of salt to a bowl. Combine gently with 3/4 cup of milk (or buttermilk) until smooth. Pour batter over the melted butter within the baking dish. Do not mix. If the batter forms in the middle of your dish, you can direct it to spread more evenly if needed.
Add peaches to the batter layer without mixing. Top with cinnamon and brown sugar to taste.
Once oven has reached 350 degrees, place your unbaked cobbler into the oven for 40 minutes.
Serve warm with vanilla ice cream and enjoy!
Information
Category

Desserts

Yield

9

Prep Time

15 Minutes

Cook Time

40 Minutes

Total Time

54 minutes, 59 seconds
Image Source: POPSUGAR Photography / Rachel Alger