Peanut Butter Bread Recipe With Pictures
I Made the Crazy-Popular Reddit Peanut Butter Bread, and File This One Under "Weird But Good"
As POPSUGAR editors, we independently select and write about stuff we love and think you'll like too. If you buy a product we have recommended, we may receive affiliate commission, which in turn supports our work.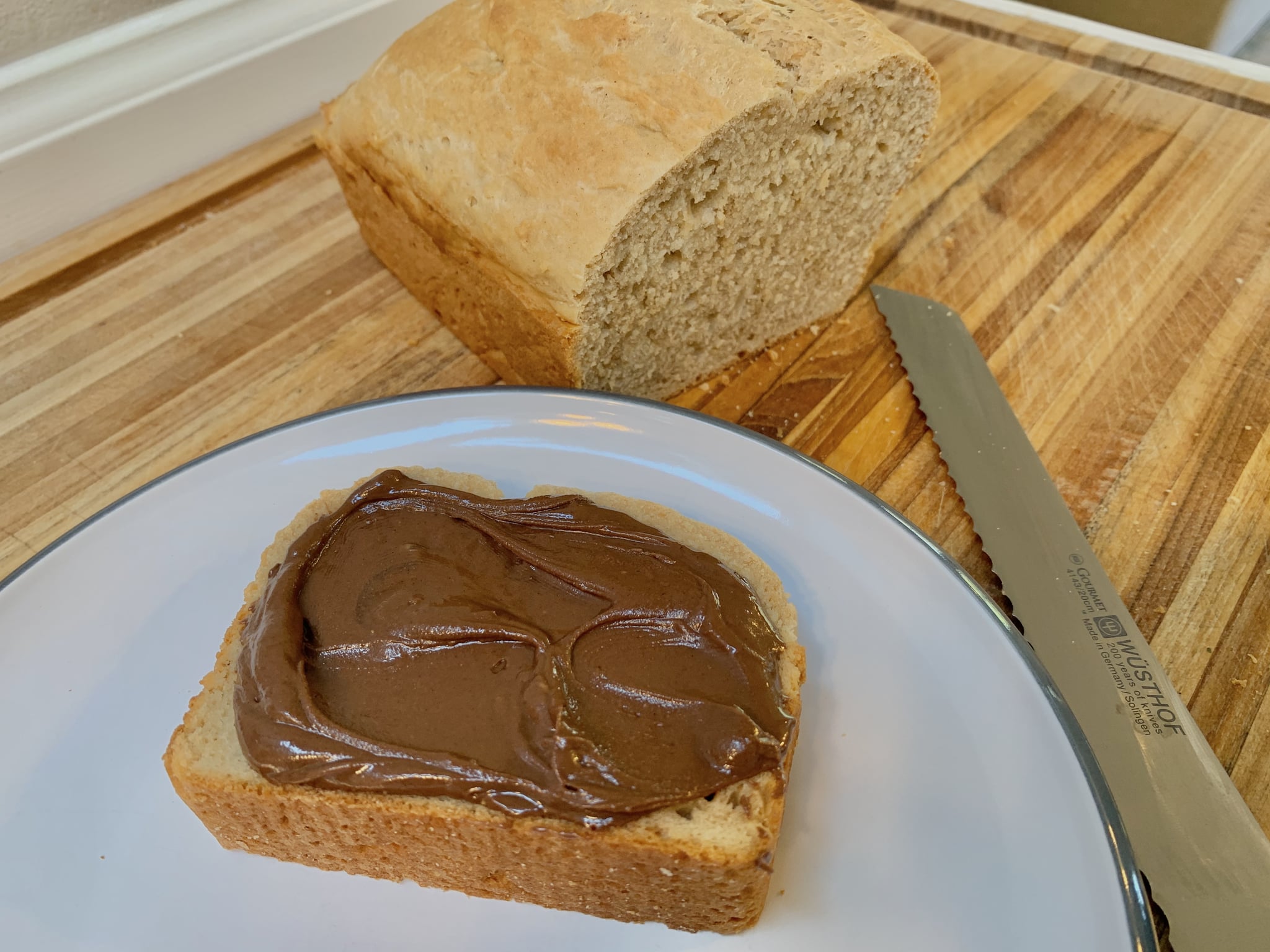 I can't resist a baking challenge, so this week when my friend asked me if I had tried making the "peanut butter bread" she'd seen all over Reddit, less than 12 hours went by before there was a magnificent, nutty loaf cooling on my cutting board.
This particular recipe comes from a 1932 Canadian cookbook titled Five Roses: A Guide to Good Cooking, edited by Elizabeth Driver. In case you haven't seen the brand on shelves, Five Roses is a flour company with a rich history that stretches back to 1888, and their 1932 cookbook is a staple in kitchens across Canada. Why? The book was published at the height of the Great Depression, and contains recipes for home chefs who may be lacking a number of ingredients.
Unlike most breads, this peanut butter bread does not require yeast. That's lucky for us, because yeast is currently in short supply in my neck of the woods. What you will need is all-purpose flour, sugar, baking powder, salt, milk, and peanut butter (chunky, smooth, any old kind will do — I used Skippy Natural Creamy).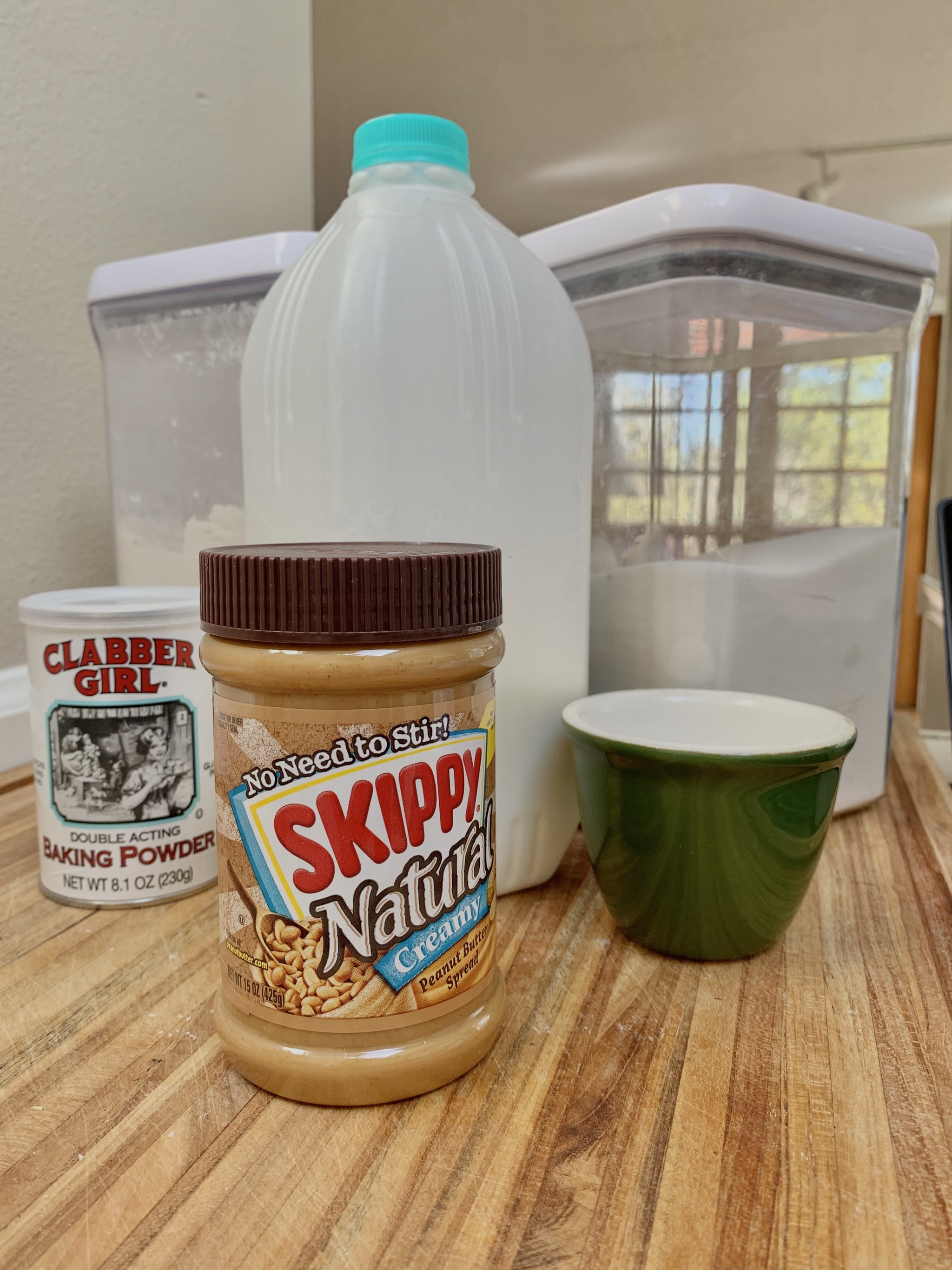 This recipe requires exactly zero bread-baking skills. There's no kneading involved, no rising, and you'll only need one bowl. If you've ever made cookies, you can do this. You'll need to combine all the dry ingredients first, add the milk, then the peanut butter, and mix into a delightfully sticky dough. Combine it well, otherwise you'll get a bland loaf streaked with peanut butter.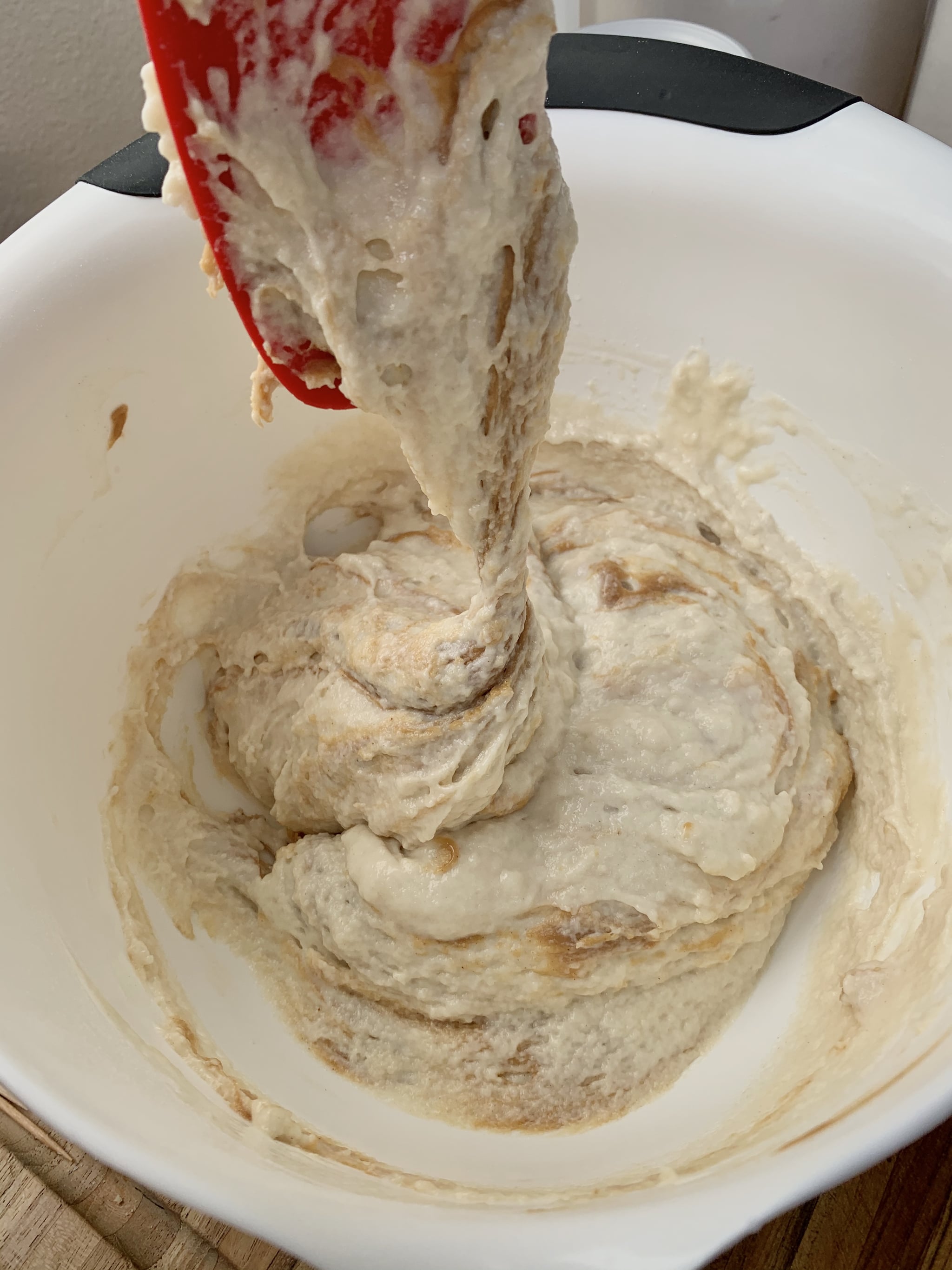 Everyone in the vicinity will know you're baking something, because the aroma of peanuts will radiate for miles (OK, yards). My oven runs hot, so I tested the loaf at 45 minutes. The toothpick came out gooey, so I let it bake for another 10 minutes. After a total of 55 minutes, it was done! To my surprise, it had risen to almost double its original size. There was a lovely crack down the middle, and when I cut open the loaf, I discovered a fluffy yet tight crumb.
Now, Reddit users have suggested a number of toppings ranging from butter to jam to honey to, well, more peanut butter. I happened to have a jar of Peanut Butter & Co.'s Dark Chocolatey Dreams on hand, and boy, was that the right decision. The peanut flavour wasn't overwhelming, but combined with the chocolate spread (reminiscent of Nutella, in case that's your jam), it was heavenly. In fact, my husband dubbed the combo "Reese's Peanut Butter Bread," which may or may not be a copyright infringement issue.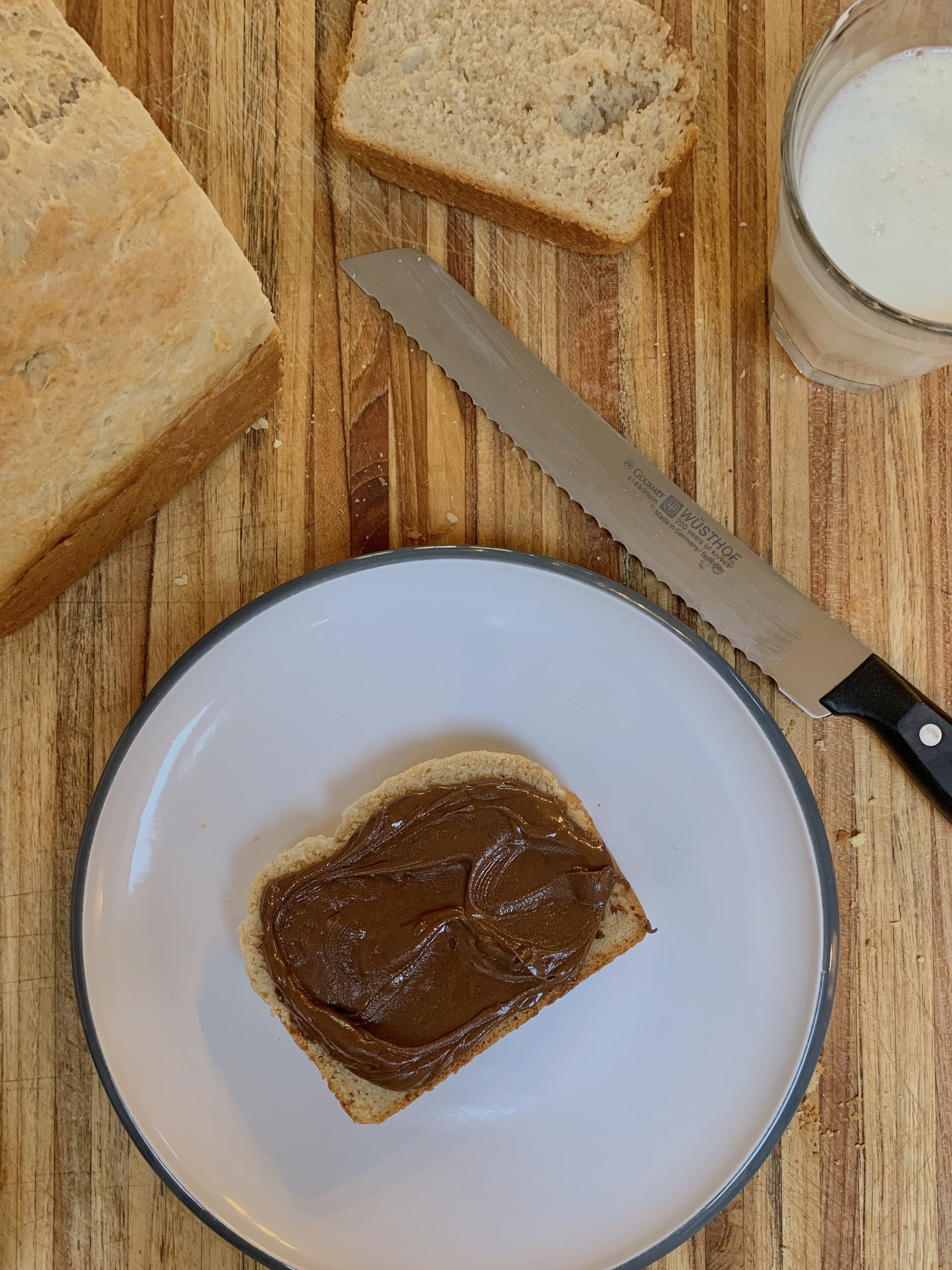 I highly recommend this bread if you don't have yeast on hand, or if you just want to try something new! There's also a lovely video by Glen & Friends Cooking on YouTube if you'd like to watch someone making the bread step-by-step.
Five Roses Peanut Butter Bread
Five Roses: A Guide to Good Cooking by Elizabeth Driver
Notes
If you're looking for a slightly nuttier flavor, I recommend using 1 1/2 cups peanut butter.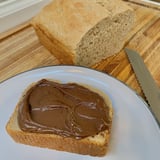 Ingredients
2 cups all-purpose flour
1/4 cups sugar
4 teaspoons baking powder
1/2 teaspoon salt
1 1/3 cups milk
1/2 cup peanut butter
Directions
Preheat your oven to 160°C (325°F).
Grease a loaf pan with butter or baking spray.
Mix dry ingredients in a large bowl.
Mix in the milk, then the peanut butter.
Scrape into greased loaf pan and bake for one hour, or until a toothpick comes out clean.
Information
Category

Desserts

Yield

8 servings

Prep Time

10 minutes

Cook Time

1 hour

Total Time

1 hour, 9 minutes, 59 seconds