Pear Bread Recipe
Sick of Banana Bread Yet? Try Making Pear Bread to Level Up to Fall
It's hard to compare the feeling of satisfaction you get after baking a loaf of bread or batch of cookies — homemade, of course. I was especially pleased with this pear bread with almond streusel by Maria Lichty of Two Peas & Their Pod — although it's fairly simple to make, streusel has a fancy connotation to it, and as a novice baker it can sound a bit intimidating. However, after having a successful go-around with this recipe, I can attest to its simplicity.
With this yummy pear bread, the key is being aware of how much time you're spending mixing and whisking your ingredients. I found it helpful to follow this rule of thumb: once the lumps are gone, put down your mixing utensil. Eventually, all these different mixtures will be combined and since there are so many, you're better off playing it on the safe side. Don't let a runny batter ruin your delicious loaf. After that, it's pretty much smooth sailing. As the middle continues to bake, tenting your pan with foil will help the streusel topping from burning. It's best to let your loaf cool almost completely before drizzling the almond glaze. Keep scrolling to get the full recipe below!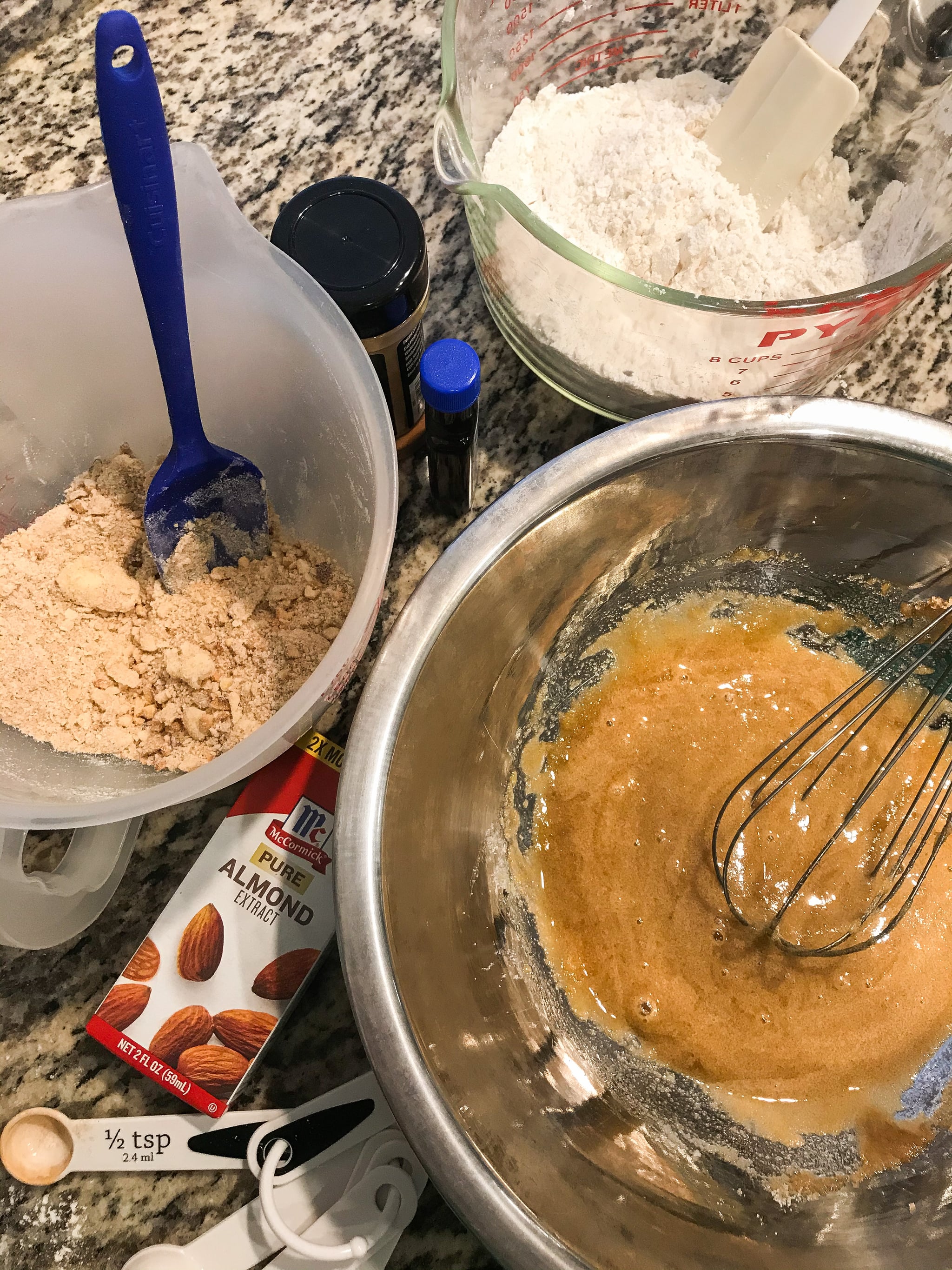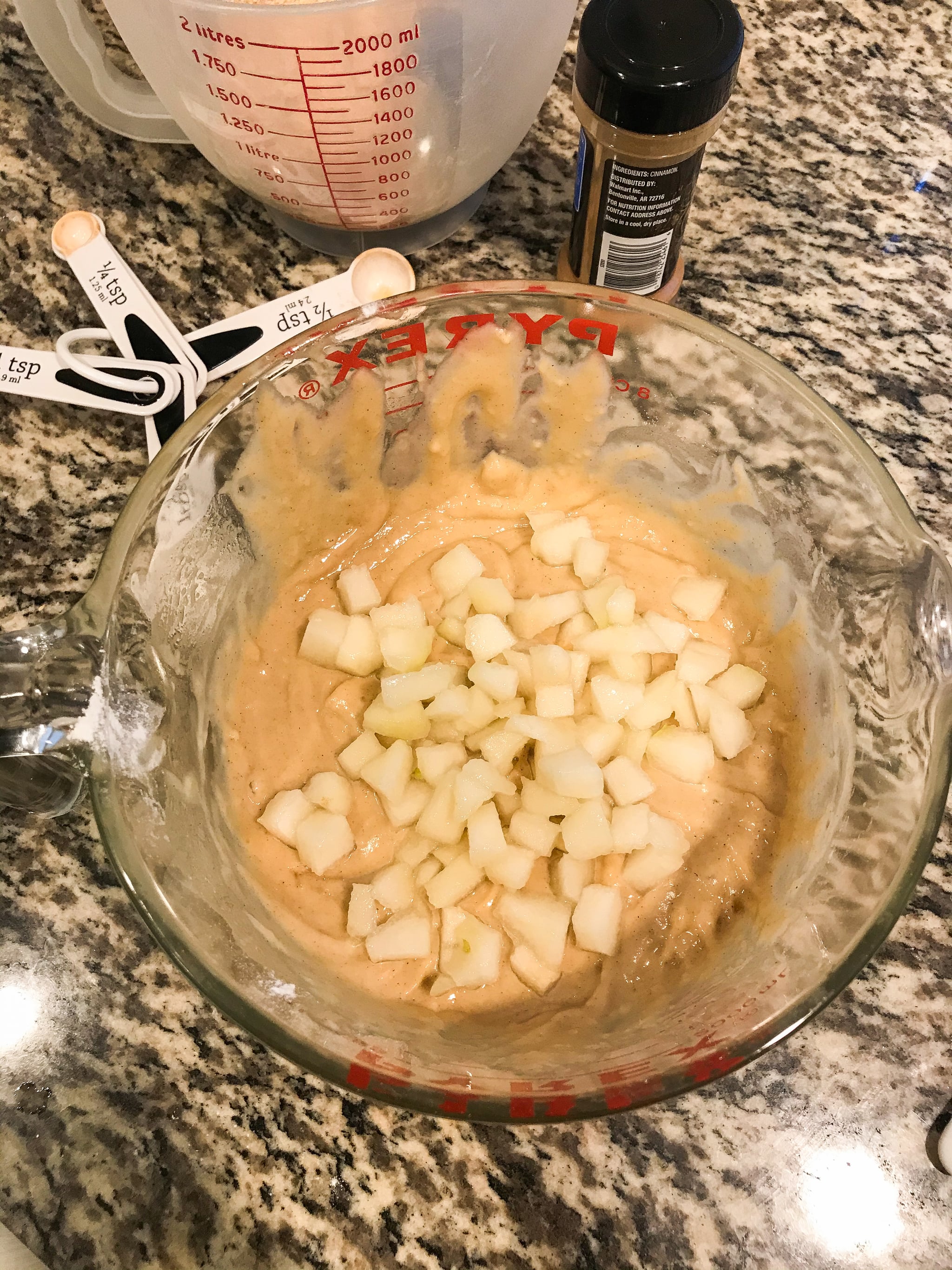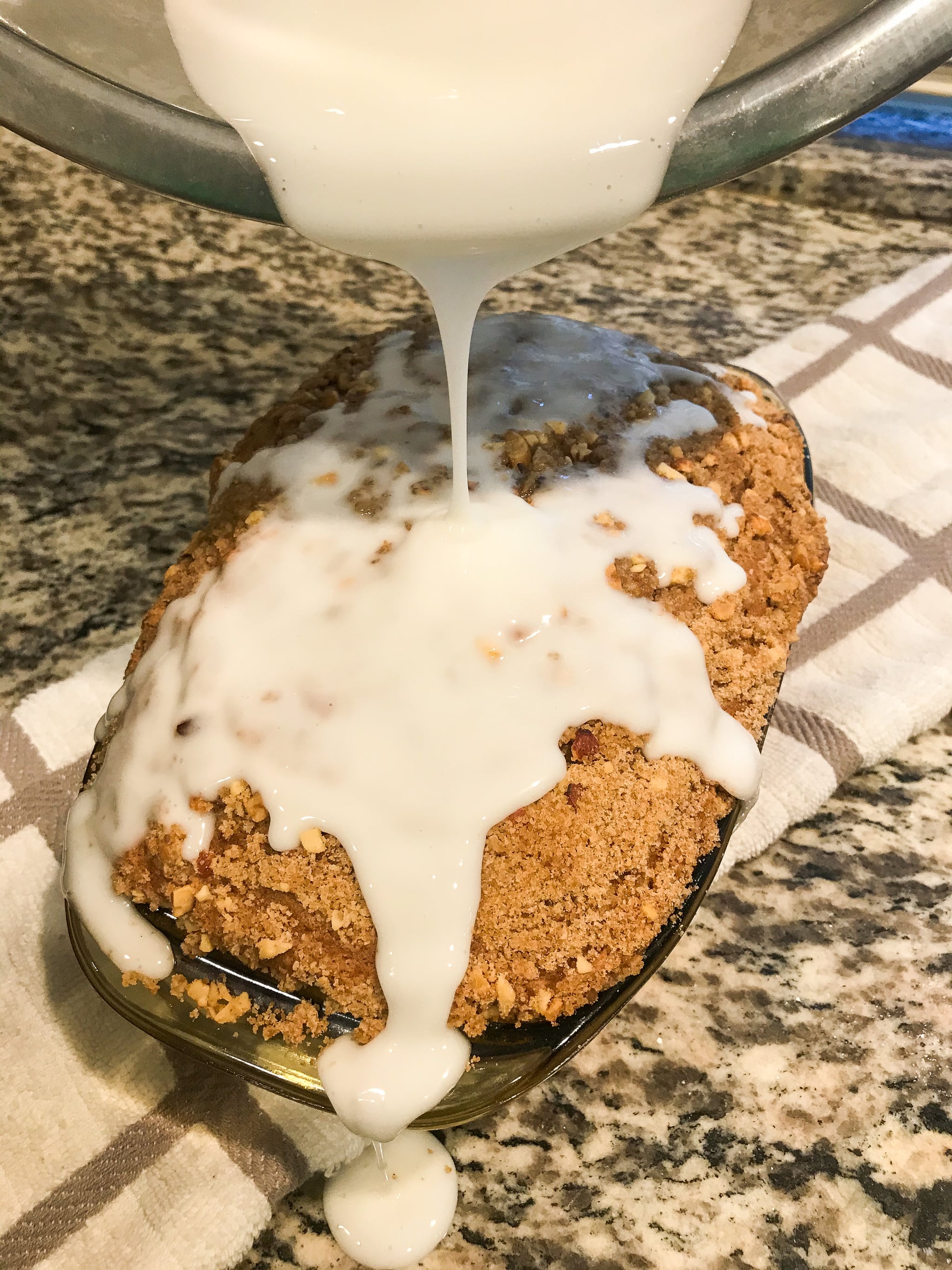 Pear Bread With Almond Streusel Topping
Two Peas & Their Pod by Maria Lichty
Notes
Store leftovers in an airtight container for up to four days or freeze for up to three months.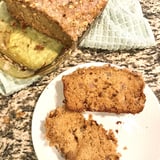 Ingredients
For the almond streusel topping:
1/4 cup all-purpose flour
1/4 cup brown sugar
1/4 teaspoon ground cinnamon
2 tablespoons cold butter, cut into pieces
1/2 cup chopped almonds
For the bread:
2 cups all-purpose flour
1 teaspoon baking soda
1/2 teaspoon salt
1/2 teaspoon ground cinnamon
1/2 cup packed light brown sugar
1/2 cup granulated sugar
1 large egg, at room temperature
1 cup buttermilk, at room temperature
1/3 cup canola oil or vegetable oil
1 teaspoon pure vanilla extract
1/2 teaspoon almond extract
1 1/4 cups chopped pears, skin removed and tossed in 1 tablespoon of flour
For the almond glaze:
1 cup confectioners' sugar
1/2 teaspoon almond extract
2 tablespoons milk
Directions
Preheat oven to 350°F degrees. Grease a 9×5 loaf pan with nonstick cooking spray and set aside.
In a small bowl, make the streusel topping by combining flour, brown sugar, cinnamon, and cold butter pieces. Combine until crumbly. Stir in chopped almonds then set aside.
In a large bowl, whisk together the flour, baking soda, salt, and cinnamon. Set aside.
In a medium bowl, whisk together the brown sugar, granulated sugar, and egg. Whisk until smooth and there are no lumps. Whisk in the buttermilk, oil, vanilla extract, and almond extract.
Slowly pour the wet ingredients into the dry ingredients and gently whisk until there are no more lumps. Be careful to not over-mix. Fold in the chopped pears.
Pour batter into prepared pan. Sprinkle the almond streusel evenly over the bread.
Bake for one hour, loosely covering the bread with aluminum foil after 30 minutes to prevent the top from getting too dark. Remove the pear bread from the oven and allow it to cool for 15 minutes on a wire cooling rack.
Whisk together almond glaze ingredients. Drizzle glaze over loaf and enjoy!
Information
Yield

12 servings

Prep Time

15 minutes

Cook Time

1 hour

Total Time

1 hour, 14 minutes, 59 seconds
Image Source: POPSUGAR Photography/ Emily Weaver