How to Make the Pizza Salad From TikTok
TikTok Is Loving This Pizza Salad Recipe — and Yes, It's Worth the Hype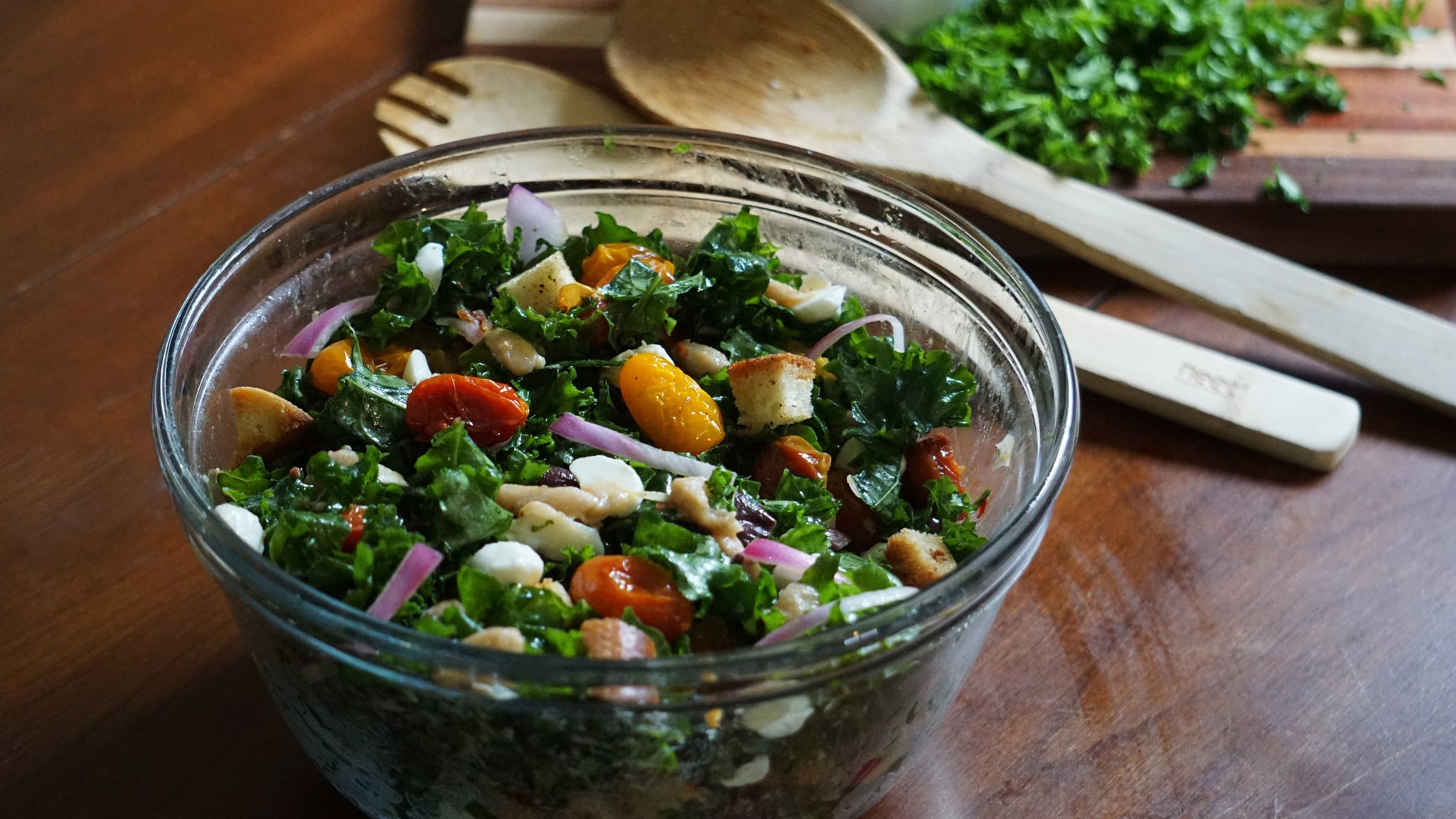 When I think of pizza, the ingredients that first come to mind aren't the ones in "salad connoisseur" Jenny Osipova's salad. Yet, her trending TikTok recipe tastes more like pizza than if you were to toss a bunch of pizza toppings in a bowl with a head of lettuce. Rather than doing the obvious, Osipova, who goes by @jennys__table on the app, instead combines cannellini beans, red onions, kale, parsley, kalamata olives, tomatoes, mozzarella, and homemade croutons . . . and it works.
I've never put beans on a pizza before, but it seems they hold a lot of the signature pizza flavours when cooked with garlic and oregano. Along with the croutons, they also contribute a starchy element to the salad, functioning almost like a pizza-crust substitute. The roasted tomatoes, olive oil, and parsley resemble a deconstructed tomato sauce that tastes especially pizza-like alongside the mozzarella balls. Finally, the vinegary-ness of the quick-pickled onions ties everything together as a salad.
There's a good amount of prep that goes into making this recipe, but that's a reasonable trade-off for a salad that also tastes like a pizza. The mix-ins are the type that you can make in a bigger batch to store in the fridge and continue using as needed, so it's perfect for any time that pizza salad craving hits. If you like hearty salads as much as you like pizza, you'll definitely want to try this recipe. For all the steps on how to make it, read on.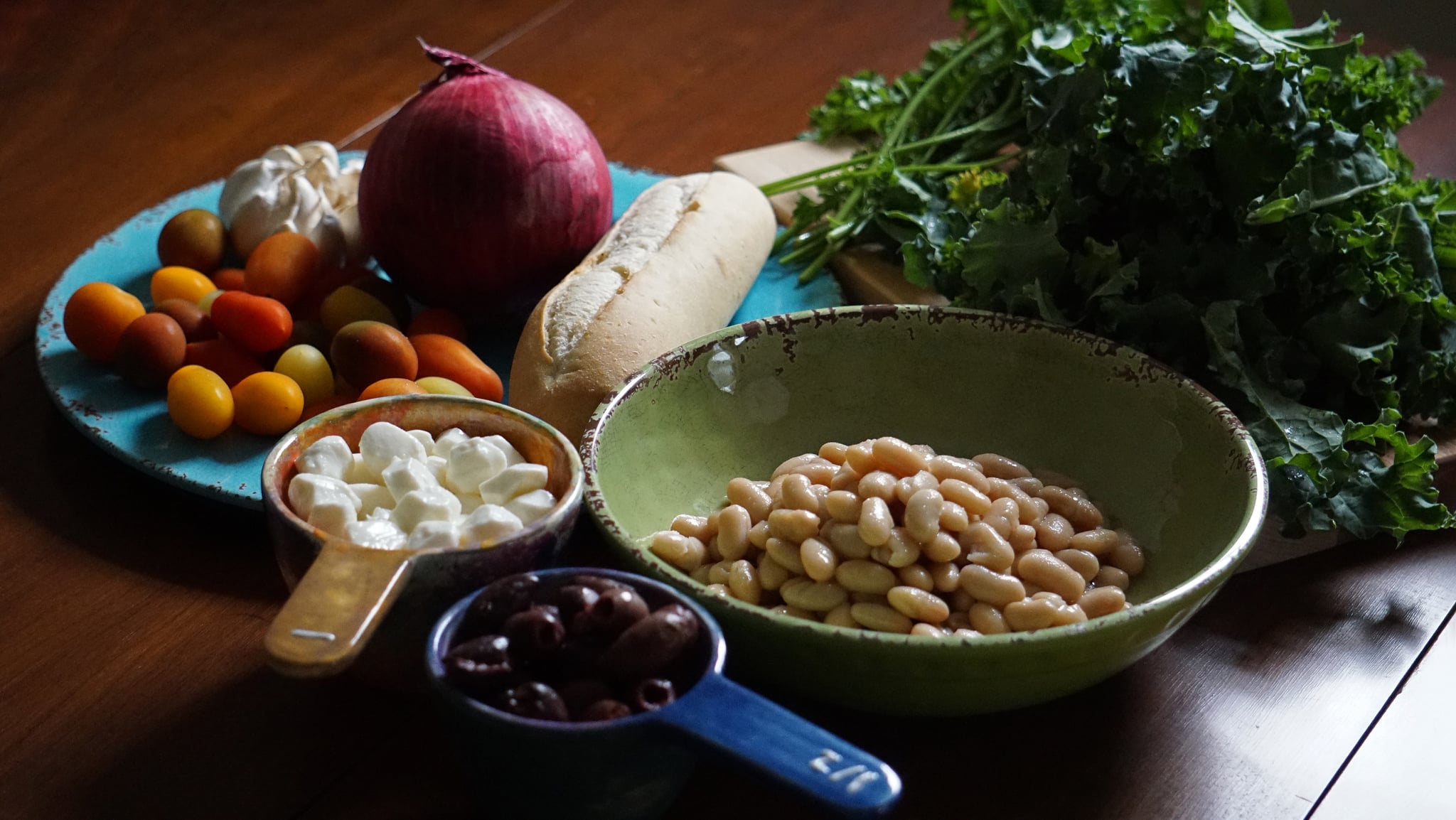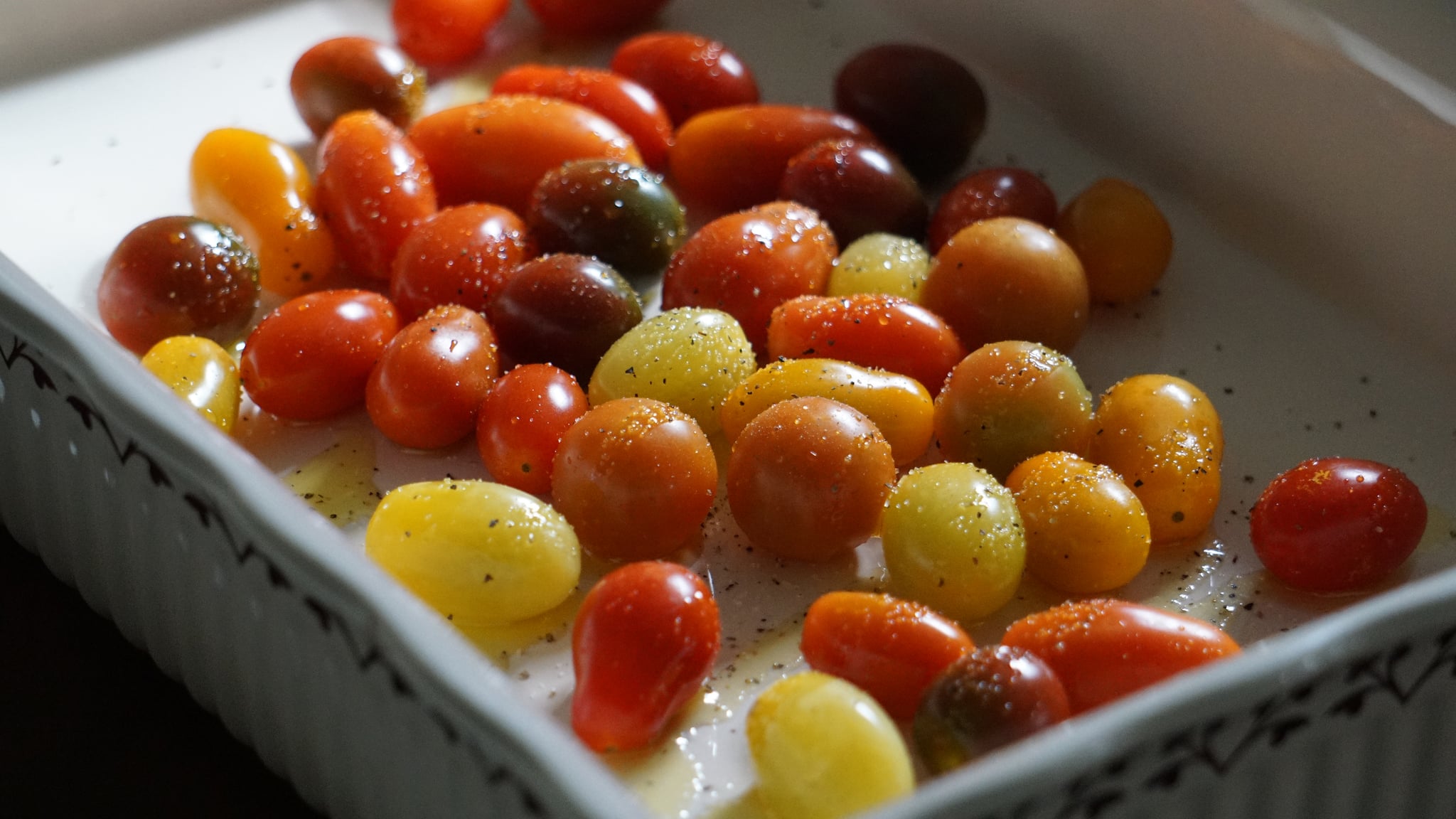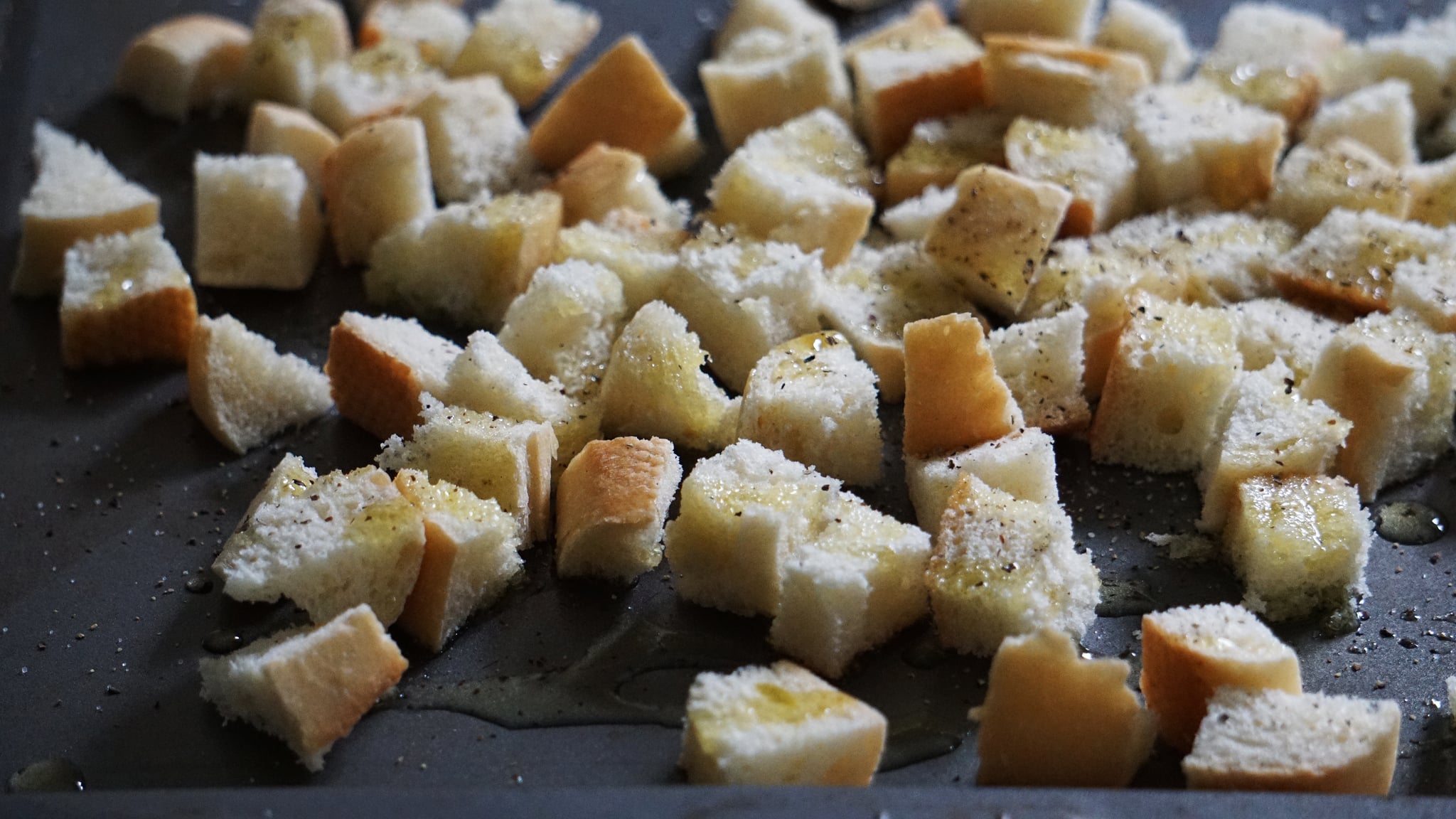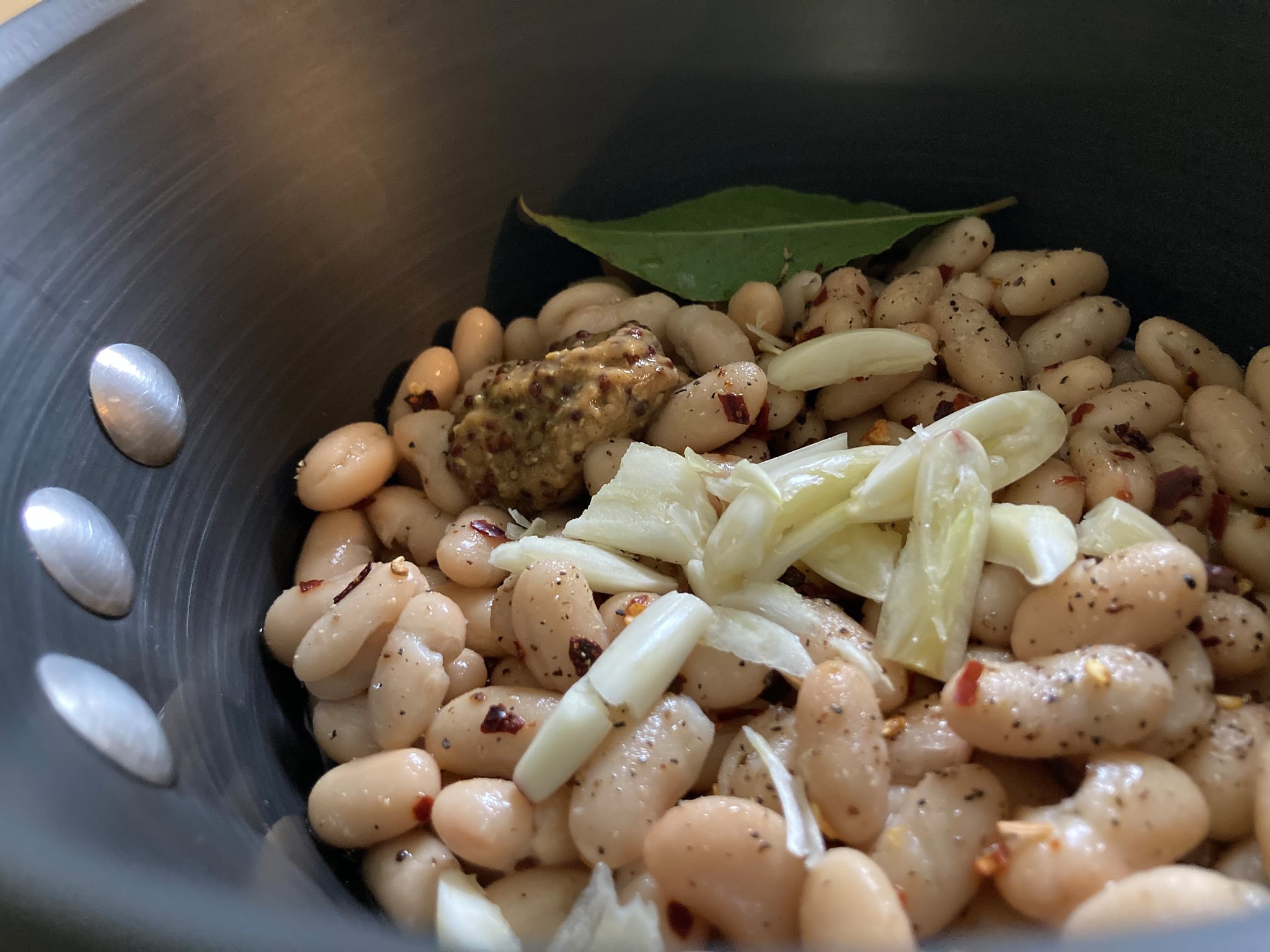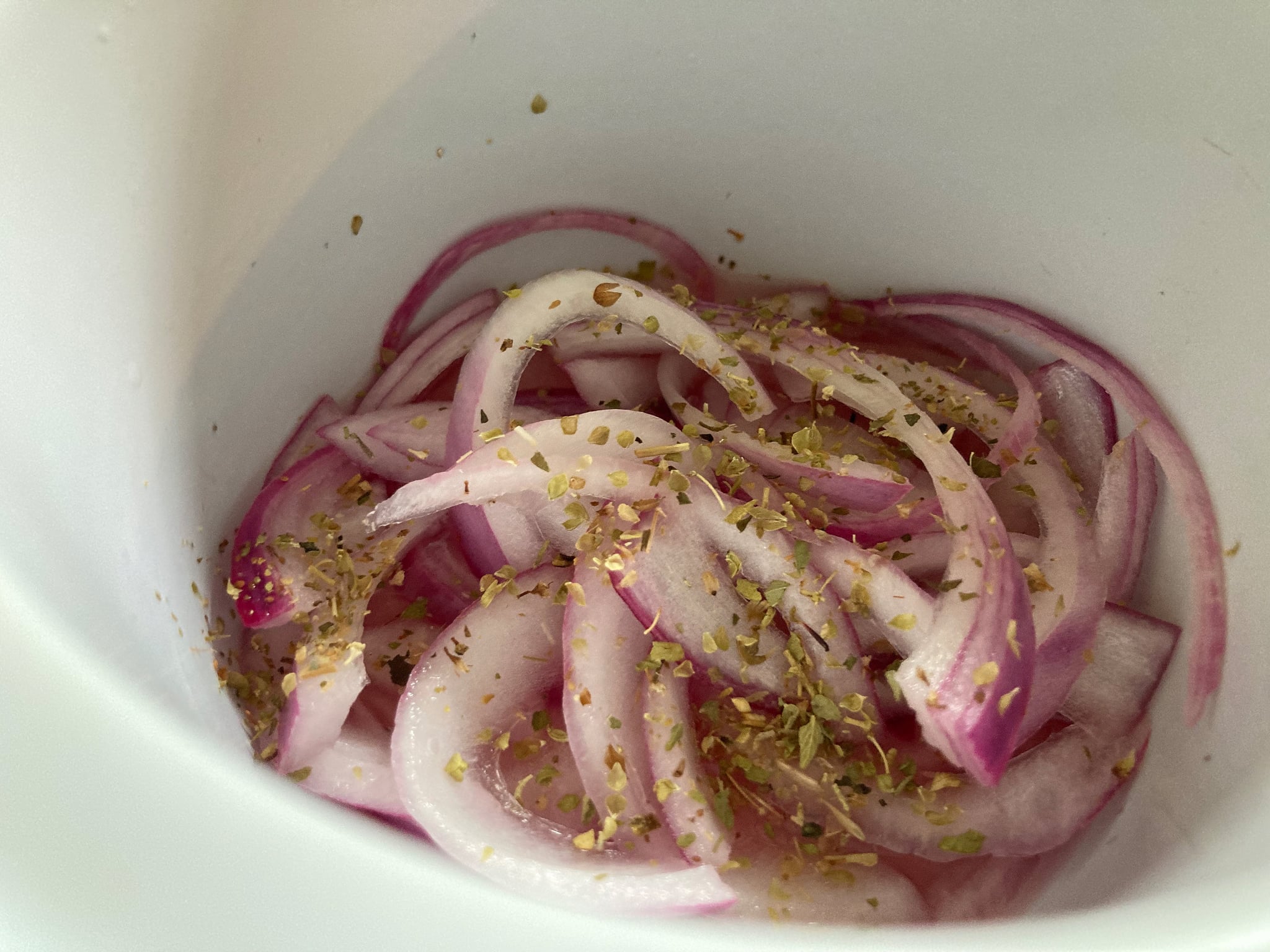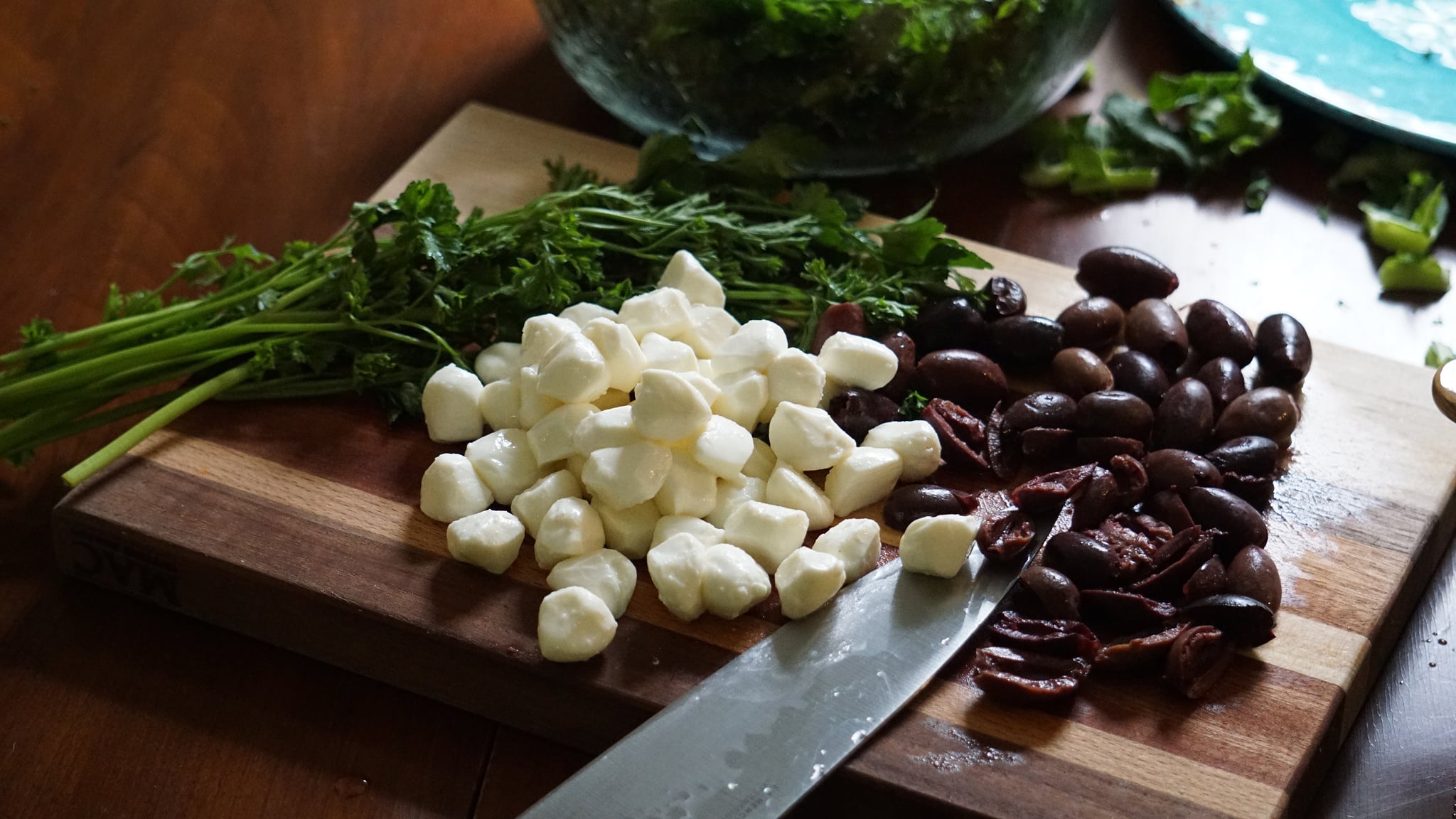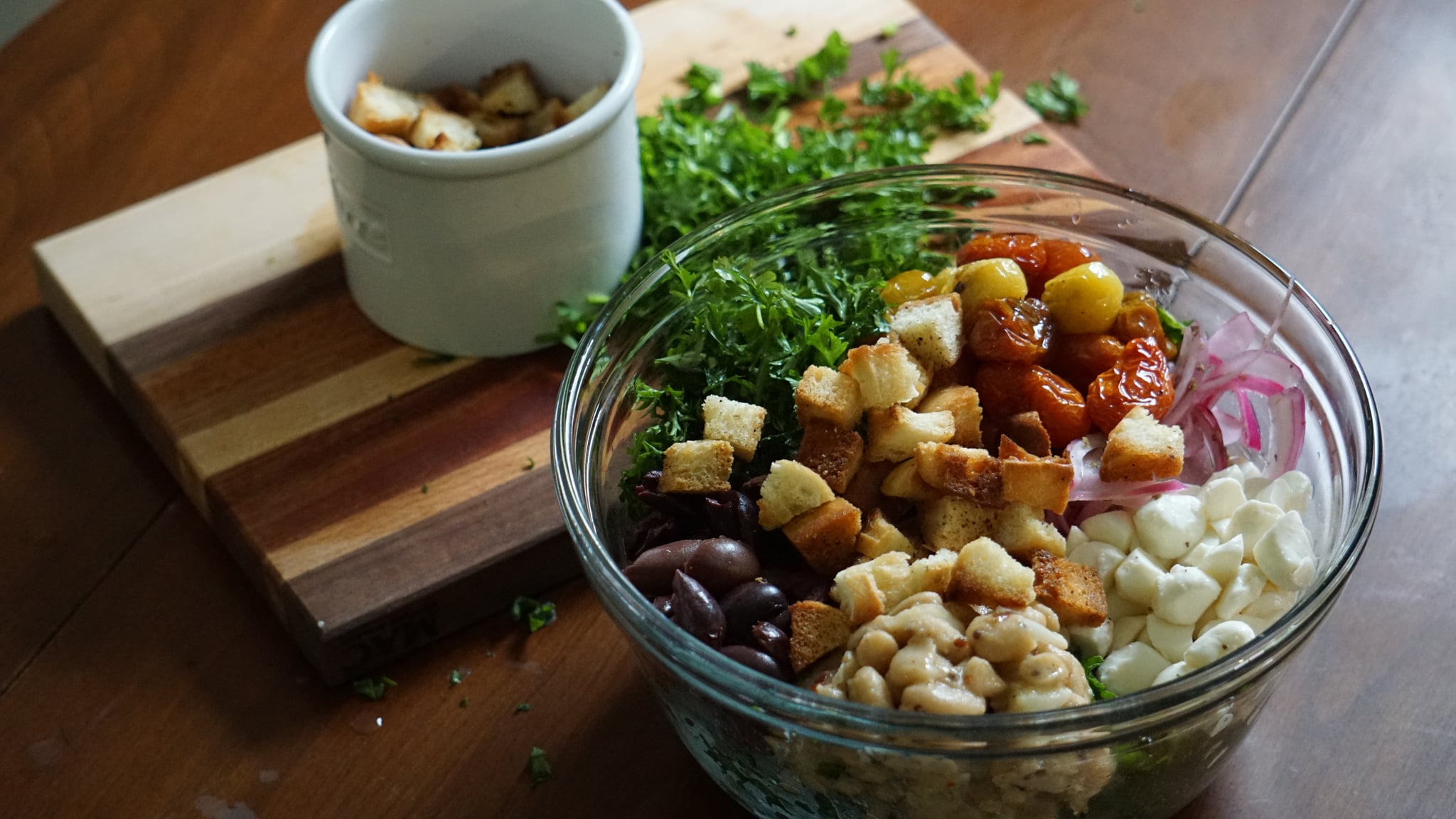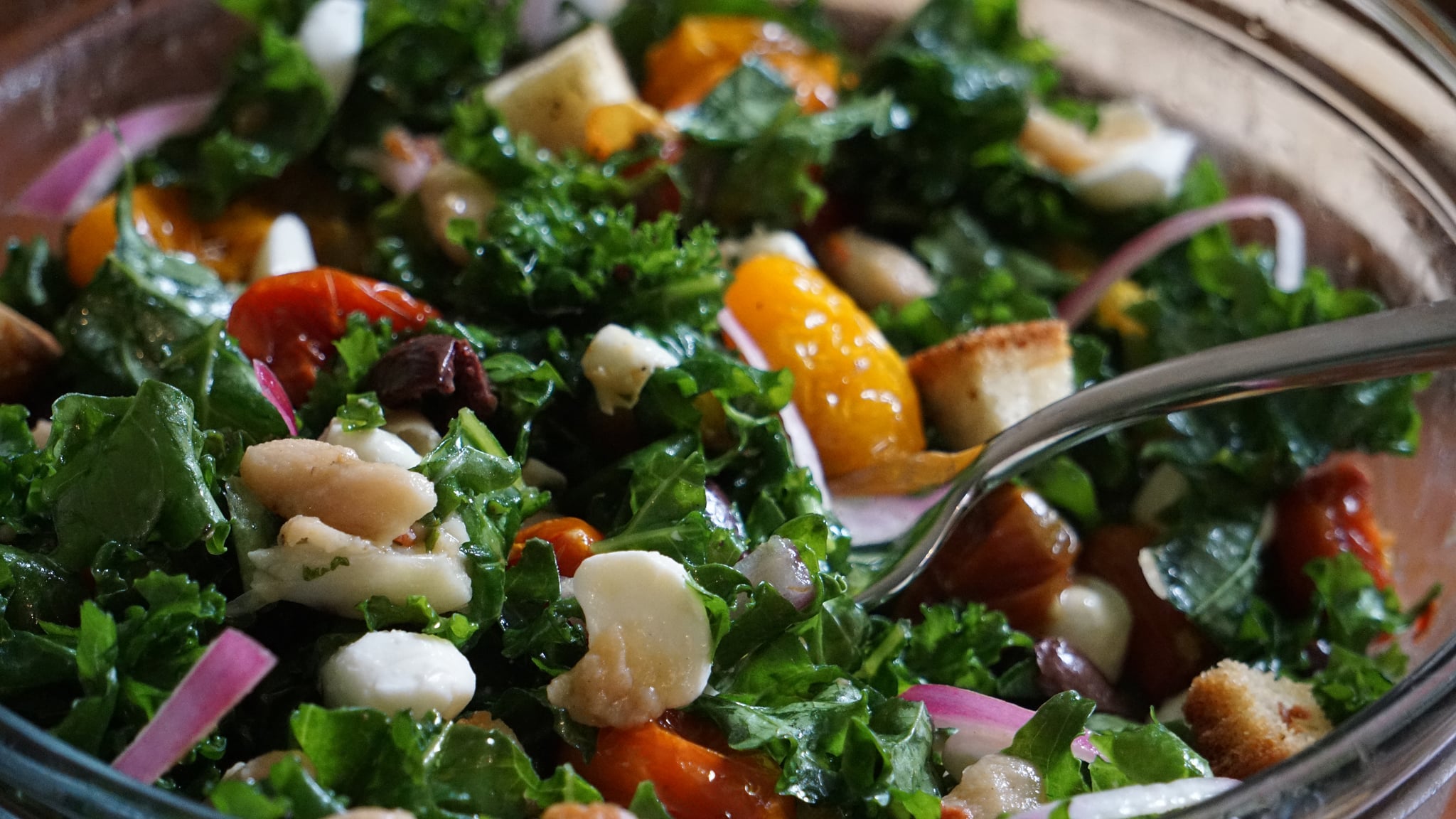 Pizza Salad
TikTok user @jennys__table
Ingredients
1 package (500 grams) grape tomatoes
1 tablespoon chili honey
1 small loaf artisan bread
1 can (15.5 ounces) cannellini beans, drained
1/2 teaspoon crushed red pepper
2 bay leaves
2 cloves garlic, sliced
1 tablespoon coarse ground mustard
1/4 red onion
2 tablespoons red wine vinegar
1/2 cup parsley
1/2 cup kalamata olives
1/2 cup mozzarella balls (sometimes labeled "bocconcini")
Olive oil, oregano, salt, and pepper to taste
Directions
Add grape tomatoes to a baking dish, then drizzle with olive oil and chili honey. Season with salt and pepper.
Slice bread into crouton-size pieces and coat with olive oil, salt, and pepper. Transfer to a separate baking dish, then bake at 375°F alongside the tomatoes. Remove the bread after about 15 minutes, and remove the tomatoes after about 30 or once blistered.
Empty a can of cannellini beans into a saucepan. Add crushed red pepper, dried oregano, bay leaves, garlic, and coarse ground mustard as well as olive oil, salt, and pepper. Let the beans cook over low heat until browned.
Finely slice the red onion, then combine with dried oregano and red wine vinegar.
Chop up the parsley and kale, then halve the olives and mozzarella balls.
Add the kale to a large salad bowl. Massage with olive oil and salt to tenderize the leaves.
Once the roasted tomatoes and cannellini beans have cooled, add all the ingredients over the kale and toss together. Enjoy!
Information
Category

Main Dishes, Salads

Yield

2 servings

Prep Time

30 minutes

Cook Time

40 minutes

Total Time

1 hour, 9 minutes, 59 seconds
Image Source: POPSUGAR Photography / Kalea Martin