The Royal Family's Fruit Scone Recipe
The Royal Family's Pastry Chefs Shared Their Garden Party Fruit Scone Recipe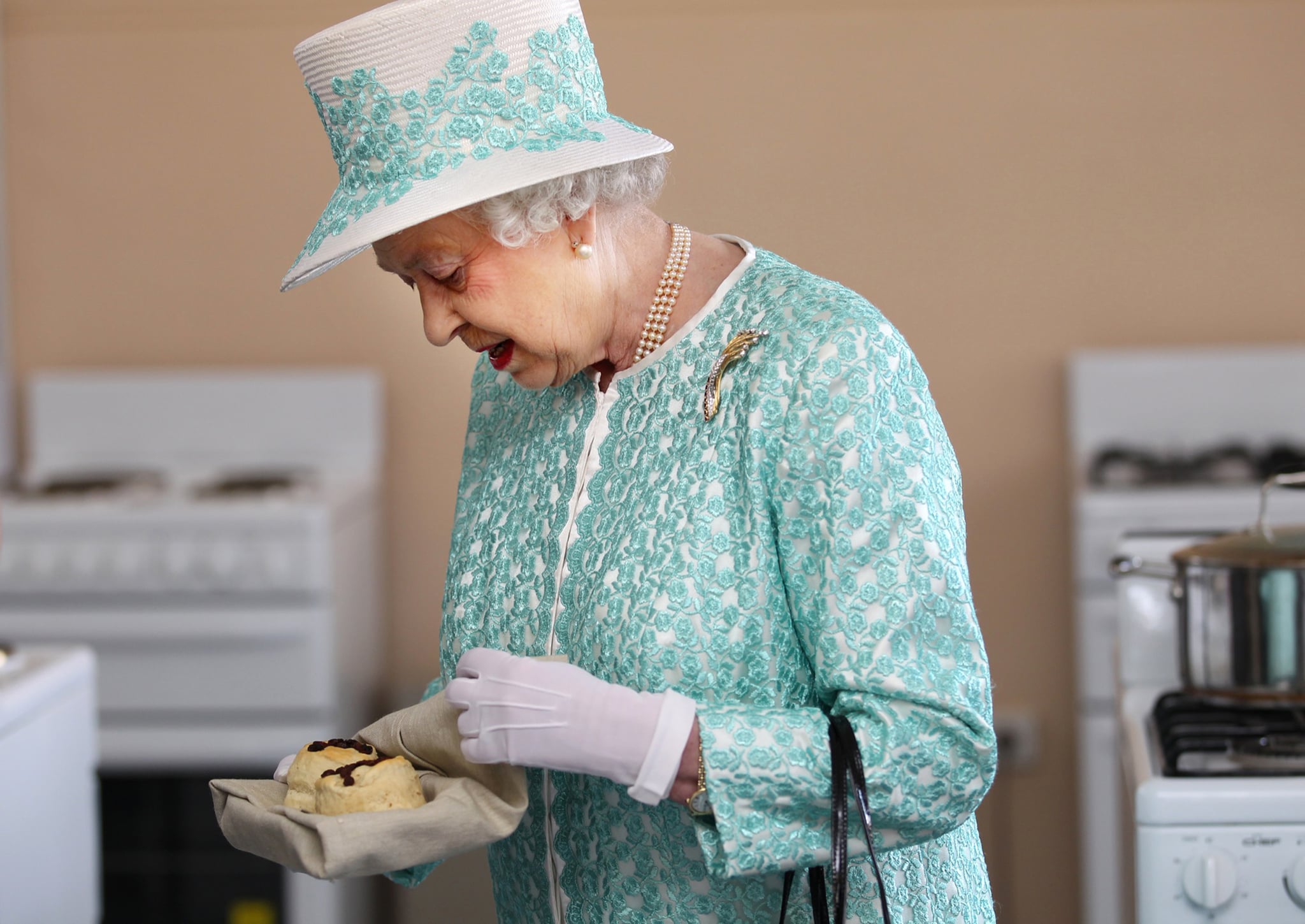 Are you ready to eat like Queen Elizabeth II? The Royal Family recently shared their favourite garden party scone recipe on Instagram, and I'm counting down the minutes 'til I can take a crack at making these. Rumour has it, the Queen doesn't go a day without her afternoon tea (I mean, why wouldn't she?) and after seeing her scones, you'll understand why.
"Every year at Garden Parties across The Royal Residences, over 27,000 cups of ☕️, 20,000 🥪 and 20,000 slices of 🍰 are consumed!" The Royal Family's page reads. "The Royal Pastry Chefs are happy to share their recipe for fruit scones, which traditionally would be served at Buckingham Palace every summer."
Try out the recipe below, and although these scones are usually reserved for parties or tea, I see no reason to exclude them from becoming a breakfast treat or an after-dinner snack. Anything goes, really, and we promise not to tell the Queen.
Fruit Scones
The Royal Family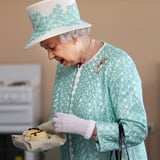 Ingredients
500g plain flour
28g baking powder
94g butter
86g sugar
2 whole eggs
140ml buttermilk
100g sultanas - a type of raisin (cover in hot water and leave to soak for 30 minutes)
Directions
Preheat oven to 180 C.
Mix the flour, baking powder, butter and sugar together in a bowl, until a crumb is formed.
In a separate bowl, whisk the eggs and buttermilk together.
Add the liquid to the crumb mixture.
Continue to mix the dough, until it is smooth. (Optional) Add the sultanas, and mix until evenly distributed.
Remove the dough from the bowl, flatten the dough and cover.
Leave to rest for approximately 30 minutes.
Roll out the dough to a thickness of 2.5 cm and cut to desired shape.
Rest the scones for another 20 minutes.
Gently egg was the top of the scones.
Bake in the oven for 10-12 minutes until golden brown.
Cool before serving with jam and clotted cream.
Information
Category

Breakfast/Brunch
Image Source: Getty/SHARON SMITH/AFP