Shaker and Spoon Cocktail Subscription Kit Review
I Tried This Cocktail Subscription Kit and It Totally Upped My Happy Hour Game
As POPSUGAR editors, we independently select and write about stuff we love and think you'll like too. If you buy a product we have recommended, we may receive affiliate commission, which in turn supports our work.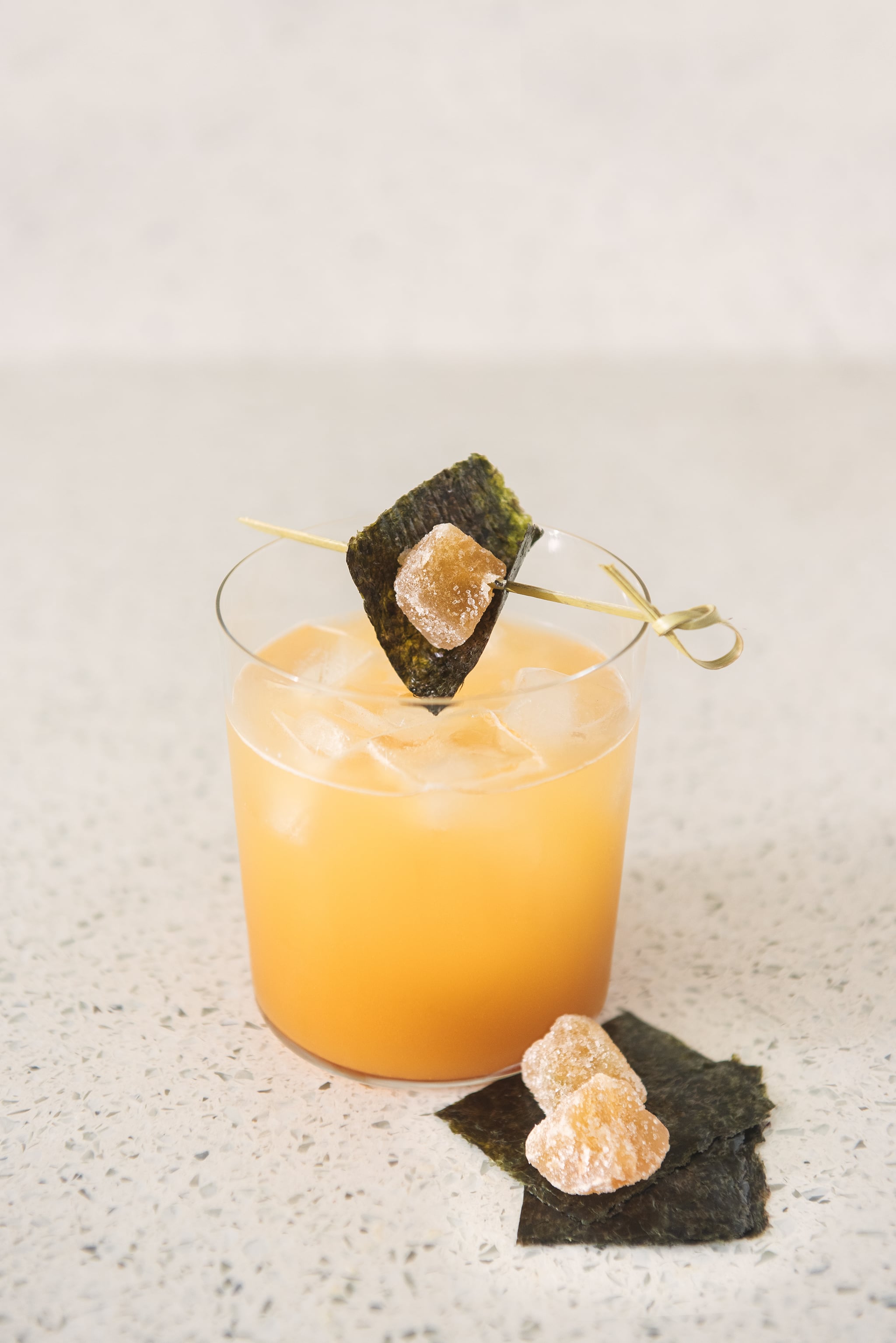 Over the two-ish(?) years of quarantine so far, I have fallen increasingly in love with meal kit subscriptions. I've tried everything from Blue Apron to Hello Fresh, and they all provide such a valuable service - picking out the recipe and supplying ingredients to save me a little extra time in the planning stage, all while indulging my love of cooking and food. When I had the opportunity to try Shaker and Spoon, the cocktail equivalent of the aforementioned meal kits, I jumped at the chance! I'd always wanted to branch out beyond the more standard cocktail recipes, and Shaker and Spoon seemed like the perfect product to indulge that urge.
Shaker and Spoon did not disappoint! Their Rum's The Word Box ($50 per month) arrived in good condition, using eco-friendly crinkle paper as packing that kept everything secure with little to no plastic involved. Upon opening, I was excited to find a wide variety of specialty ingredients and garnishes to make three different drinks (and several rounds of each!) It is worth noting that I had to pick up the liquor myself (in this case Rum, but it varies by box theme), as it is not included with the box. At first I was a little disappointed to find out it wasn't included, but wound up realising it's a feature, not a bug, as it lets you choose your preferred spirit, or even a few different ones.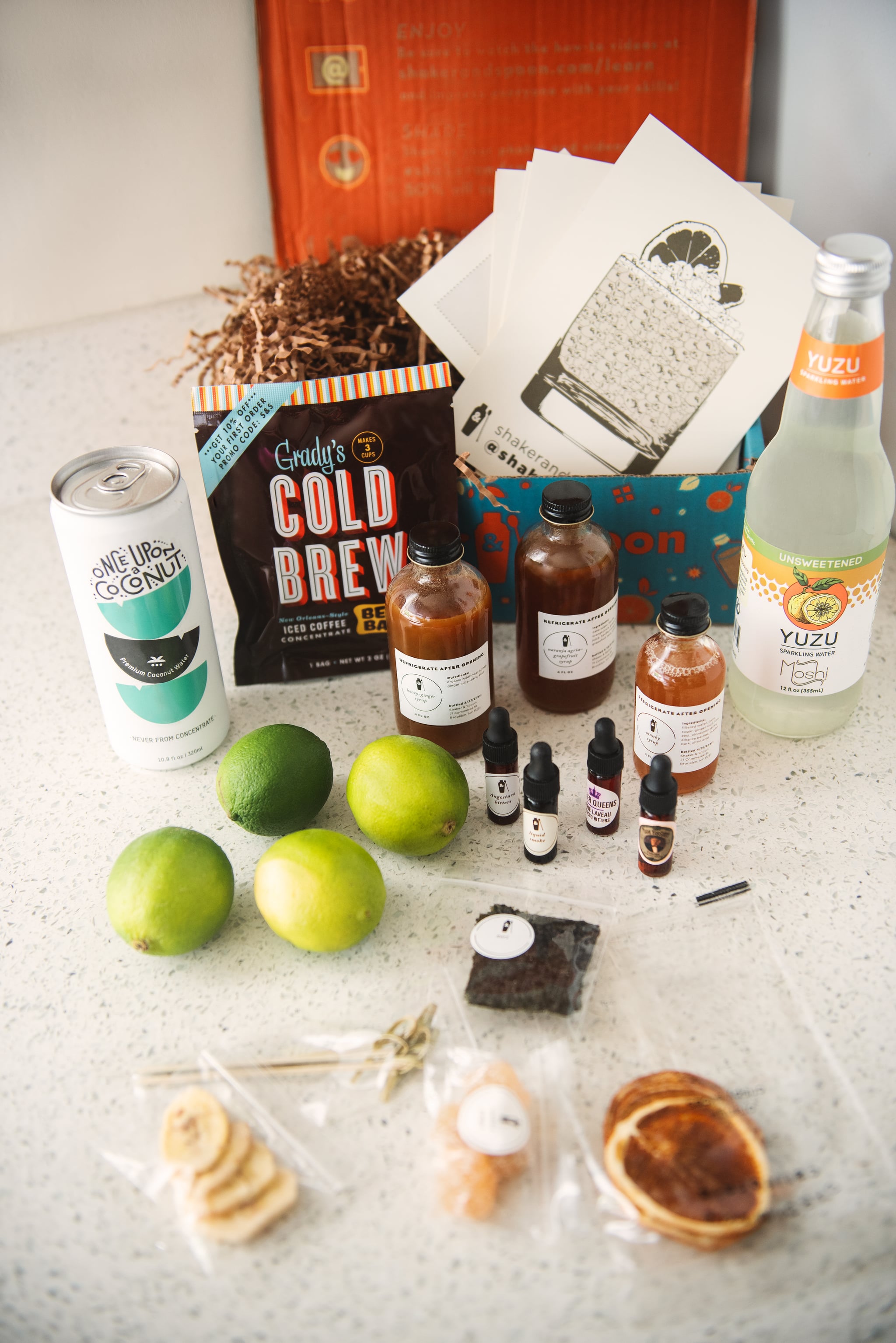 Onto the cocktails — all three recipes were creative and original, with an interesting and completely different taste. They ranged from the simpler and more traditional "Hemingway En Nica", to the more complex and experimental "Sea Fog". My favourite was the "Hemingway En Nica", a spin on my all-time favourite drink, the Hemingway Daiquiri. A close second was the "Don't Tell Richard," a coffee-based cocktail full of flavour and pop. I loved that somehow despite it being a rum-themed box, the drinks all felt thematically winter, and fit the mood of the season.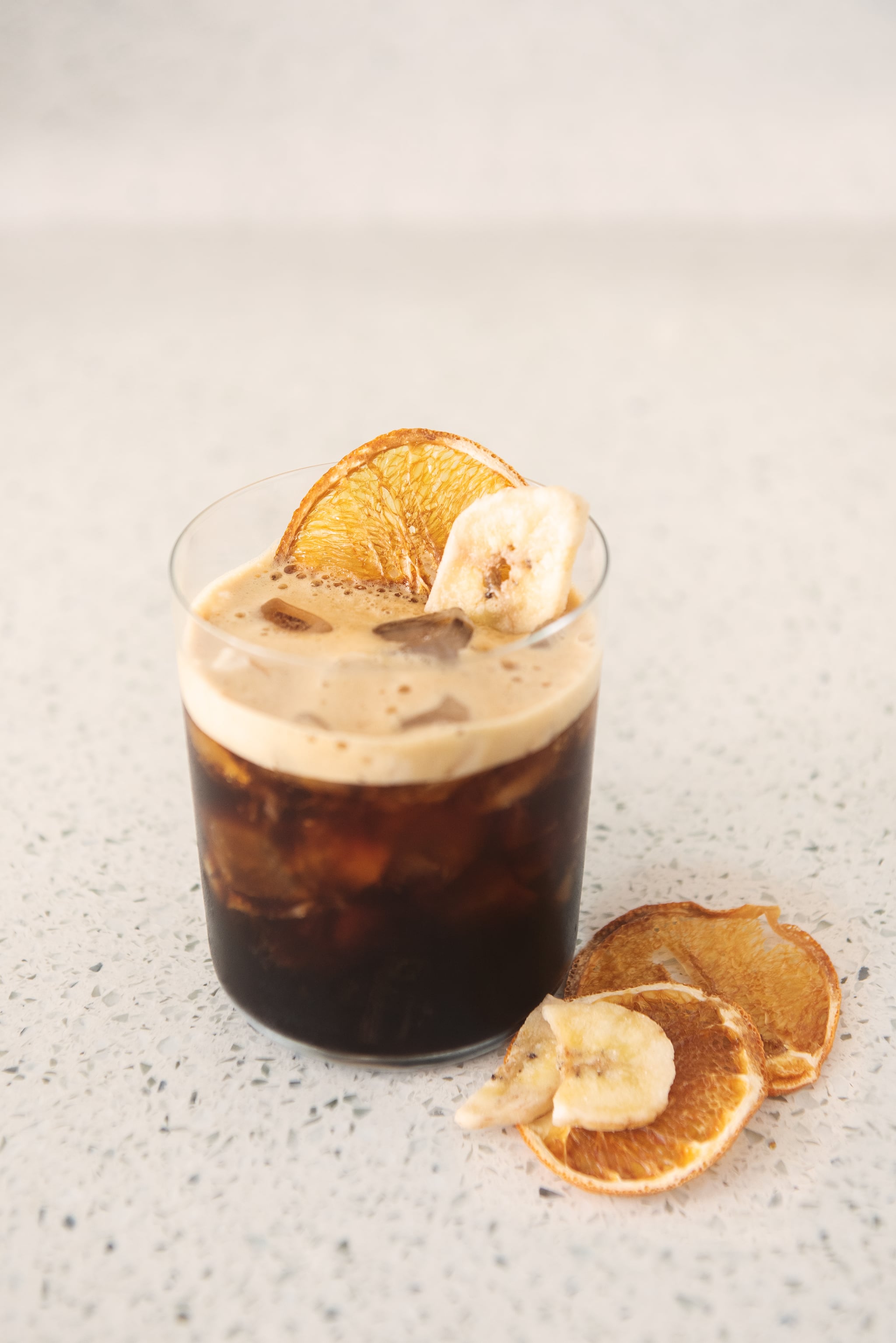 In terms of difficulty, I would suggest this box for intermediate cocktail enthusiasts, as it does require you to have a decent array of bar tools, and basic knowledge of terminology and techniques (they do provide a handy guide with the recipes, but some googling might be necessary for a novice bartender). Perfect for the somewhat-experienced cocktail maker who wants to branch out without having to buy full size portions of specialty ingredients.
All in all, Shaker and Spoon is a great foray into more advanced and adventurous cocktail making and I am sorely tempted to continue my subscription! I'm excited to try other types of alcohol, and seasonal drinks in the summer to expand my skill set even further
Image Source: POPSUGAR Photography / Bonnie Mills