This Sriracha Ramen Noodle Gift Set From Walmart Is Only $15
Uh, We Definitely Want This Sriracha Ramen Noodle Gift Set For Ourselves
As POPSUGAR editors, we independently select and write about stuff we love and think you'll like too. POPSUGAR has affiliate and advertising partnerships so we get revenue from sharing this content and from your purchase.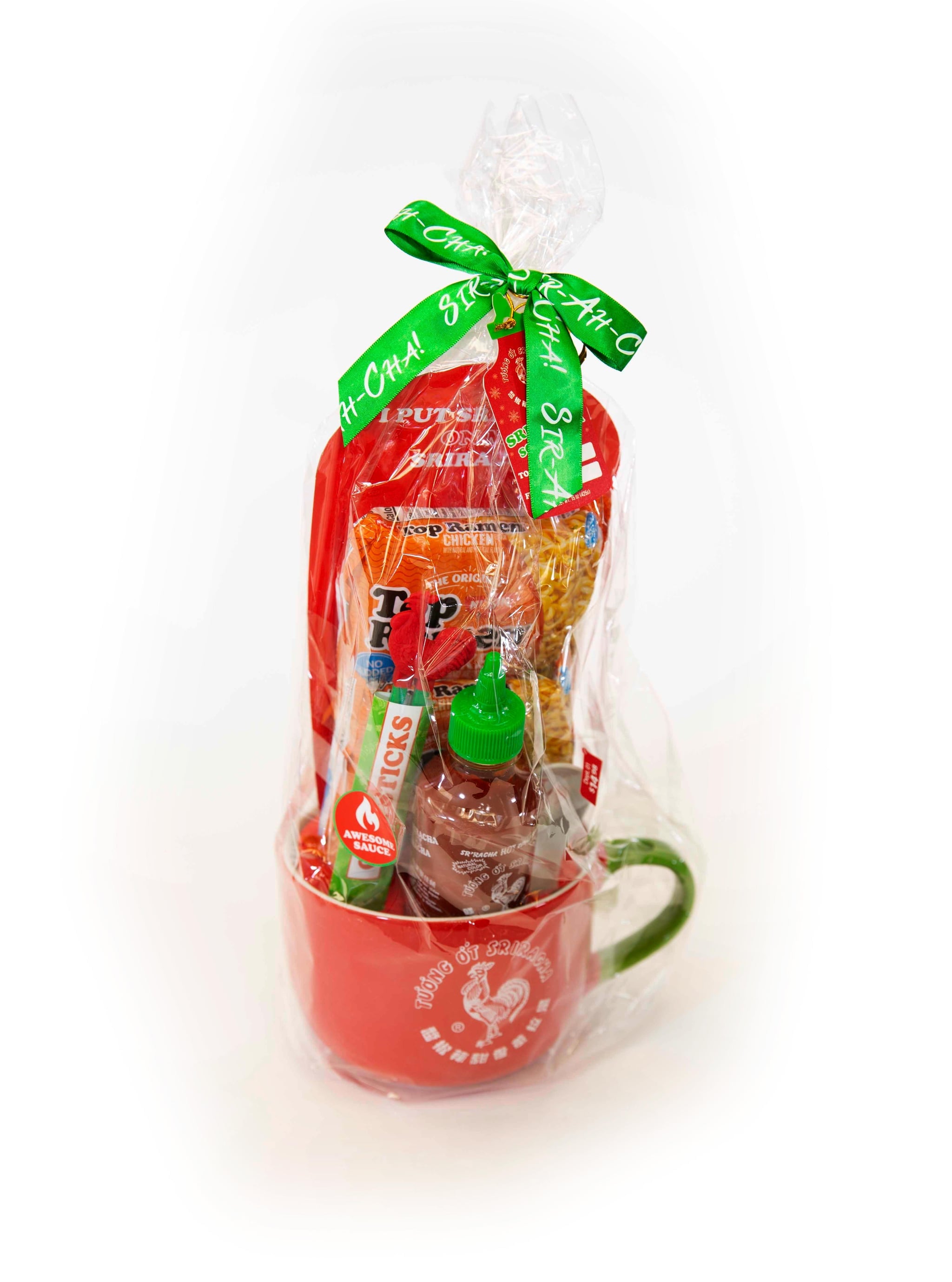 If you thought nothing could satisfy your ramen- and sriracha-obsessed heart, just wait until you see this new gift set from Walmart. The Sriracha Ramen Noodle Gift Set ($15) comes with two Top Ramen chicken soup packets, a ceramic spoon, green chopsticks with a special red rooster attached, a bottle of Huy Fong Sriracha Hot Sauce, and an oversize sriracha-branded ceramic mug that reads: "I Put Sriracha on My Sriracha." Seriously, did someone look directly into our souls before creating this?! It's just too good!
Whether you want to snatch one up for yourself or gift all of your friends with one, this is especially perfect for dorm and apartment living. And if you're a bit of a foodie, you can even turn your ramen into a gourmet meal with a few added elements. The gift set hits Walmart on Nov. 1, so consider all of your secret Santa shopping basically done.