How to Make a Starbucks Caramel Brûlée Latte at Home
Let's Get Cosy! Here's How to Make a Starbucks Caramel Brûlée Latte at Home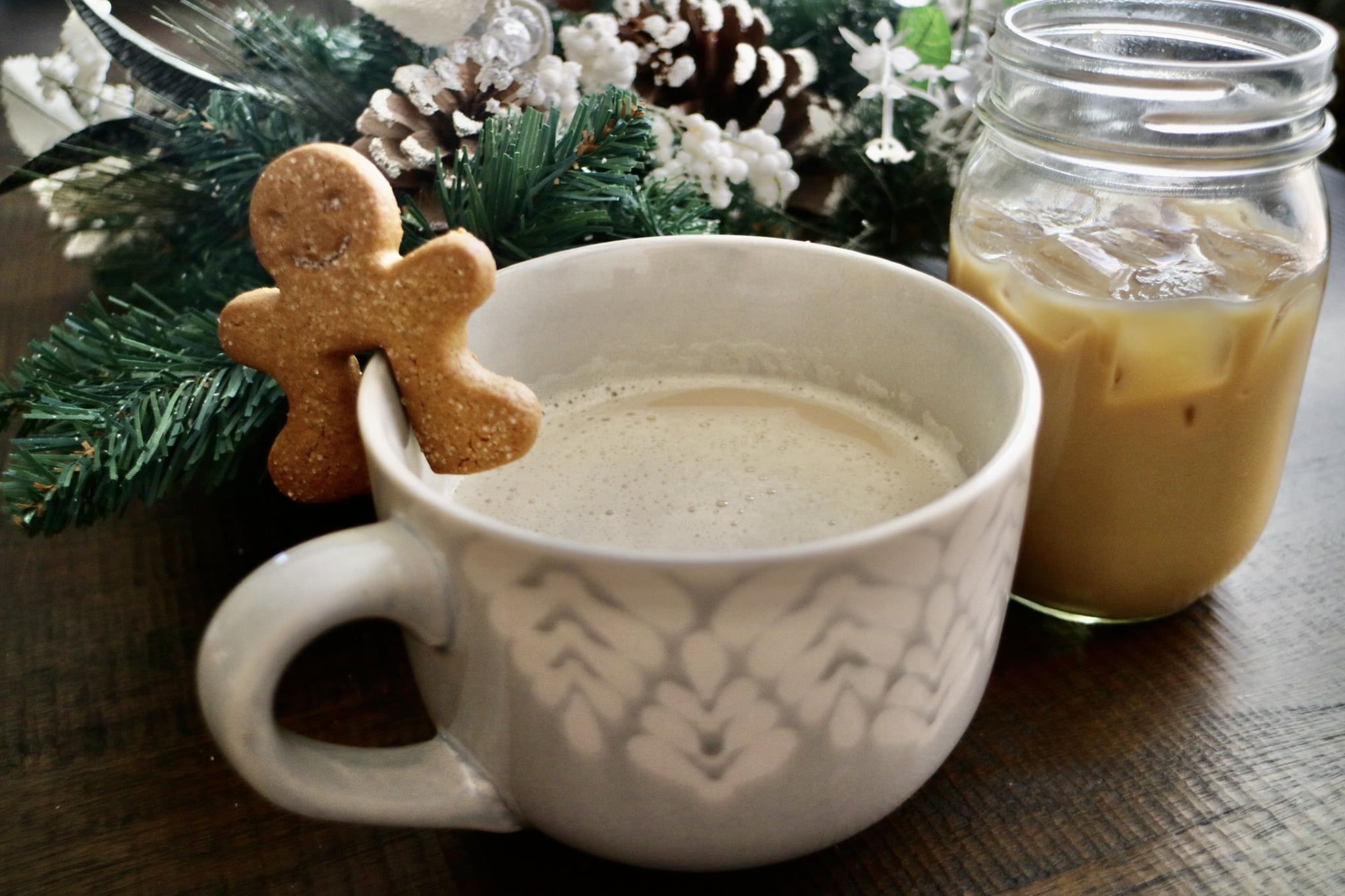 I think I look forward to Starbucks's holiday drink menu more than any other holiday tradition — I mean, their seasonal offerings are practically made to be sipped during a soft snowfall or in front of a fireplace. And my favourite drink, which I could consume in large amounts hot or iced, is the Caramel Brûlée Latte. It's basically like a smooth and rich caramel coffee, and it smells and tastes so toasty and wonderful.
In an effort to save a little money for gift giving this year, I opted out of hitting my drive-through Starbucks every day and instead learned how to make the Caramel Brûlée Latte at home. It's one of the simpler copycat recipes I've tried out, and the ingredients I bought last me a couple of weeks, which is always a plus.
To have the added Starbucks flavours, I bought a bag of their own espresso roast. Honestly, I could have used any brand, but there was something about using one I know really well that made me feel like a master barista. This quick recipe includes brewing the espresso, frothing the coffee with milk (I chose cashew for this round, but any kind works), and adding vanilla syrup and caramel sauce. It sounds basic, but it's really incredible and doesn't have an overwhelmingly sweet flavour like you might think. I have my own Ikea milk frother for that creaming top texture, but you can use a traditional whisk for the same effect.
While Starbucks tops the drinks with whipped cream and caramel brûlée bits, I went for mixing in more caramel sauce and a cute gingerbread mug toppers I got from Trader Joe's, but feel free to use what you like. I tested this out as both an iced and hot latte, and both are amazing. My only tip here is if you do go for iced, wait a few minutes for the coffee to properly cool after you pour it over ice.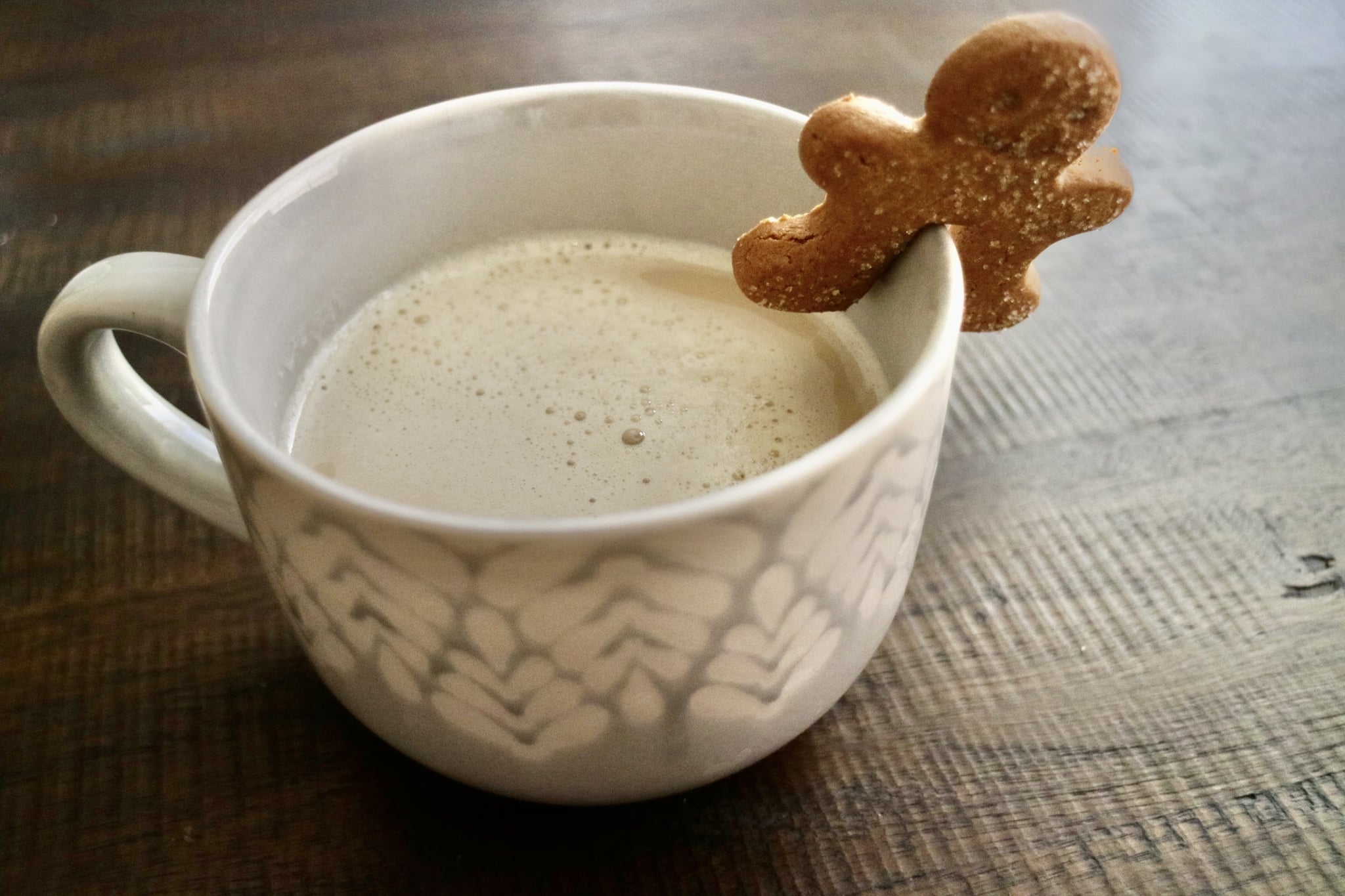 Starbucks Copycat Caramel Brûlée Latte
Adapted Recipe by Emily Forney
Notes
You can substitute the cup of milk with almond, cashew, soy, or skim.
If you do not have vanilla syrup, vanilla extract is fine, but use only a teaspoon.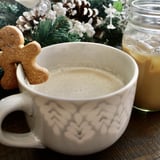 Ingredients
A shot of espresso roast coffee (add more for preferred coffee tastes)
1 cup of milk
1 shot of vanilla syrup or a teaspoon of vanilla extract
2 tablespoons of caramel sauce with extra for a topping if preferred
Optional whipped cream
Directions
Brew coffee on its own, and set aside. Either heat and froth milk in a sauce pan on its own and pour over coffee, or add coffee and milk together in sauce pan, stirring continuously.
Remove milk and coffee mixture from heat, and stir in vanilla and caramel.
Pour in mug, and add any toppings of choice (whipped cream, caramel sauce, etc.).
Information
Category

Drinks

Yield

1 cup

Prep Time

5 minutes

Cook Time

5 minutes

Total Time

9 minutes, 59 seconds
Image Source: POPSUGAR Photography / Emily Forney