Buy the Walt Disney World Starbucks Tumbler Here
FYI, Disney Restocked Its Popular Starbucks Tumbler, So Get It While You Can
As POPSUGAR editors, we independently select and write about stuff we love and think you'll like too. POPSUGAR has affiliate and advertising partnerships so we get revenue from sharing this content and from your purchase.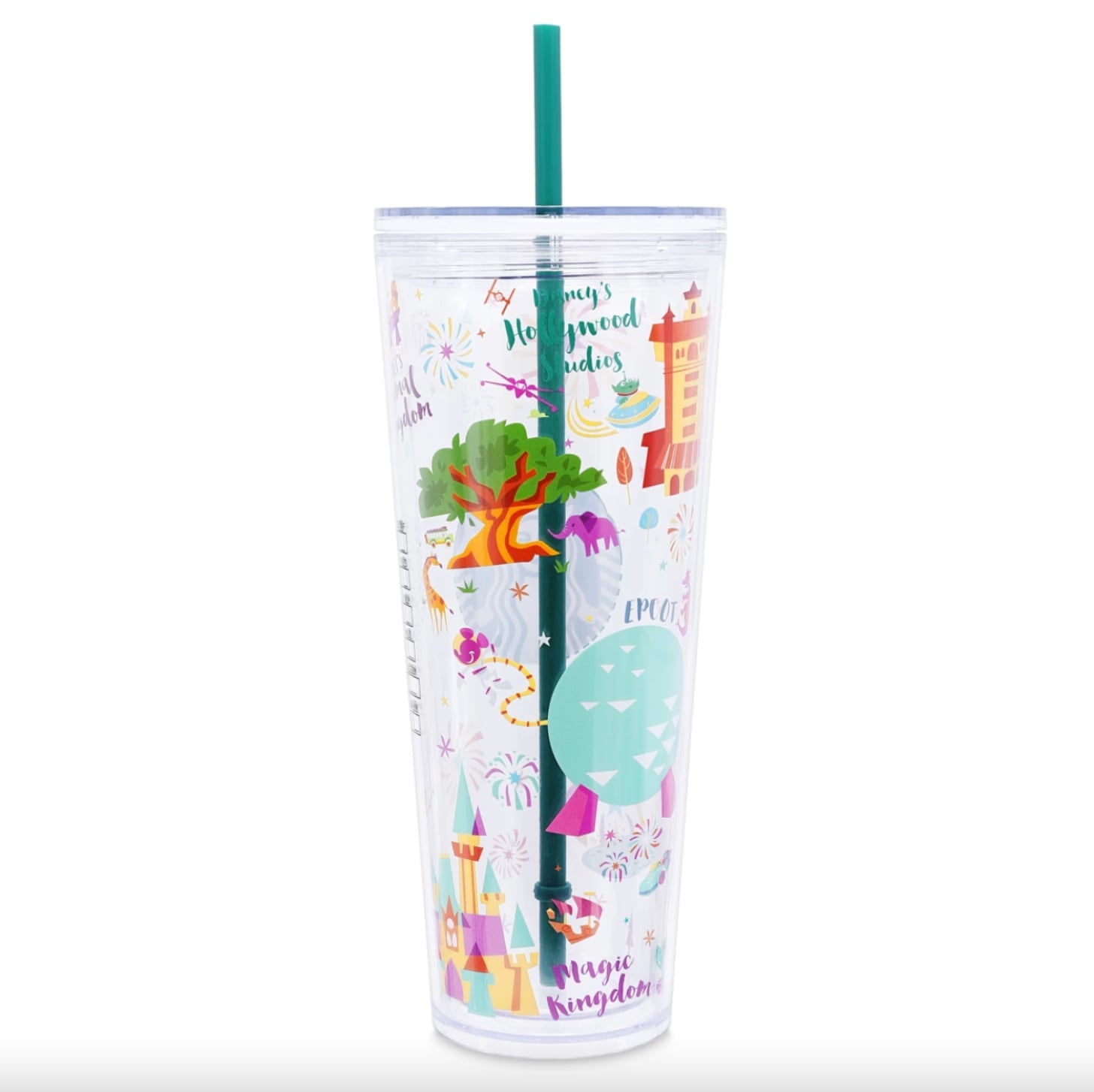 Tell us, is there a better duo than Disney and Starbucks? The beloved theme park has teamed up with the fan-favourite coffee shop again to release the previously out-of-stock tumbler that put Disney-lovers into a tizzy months ago. The Walt Disney World Tumbler With Straw by Starbucks ($25) features designs inspired by the theme parks with everything from the iconic Epcot ball to the Animal Kingdom's Tree of Life to cute and colourful Mickey ears and fireworks. The large cold beverage tumbler is perfect for housing iced lattes, creamy cold brews, and even flavourful fraps, so be sure to full it up with your favourite beverage of choice whenever you need a pick-me-up.
The next time you hit the park, make sure to bring this magical on-the-go cup with you. You'll be able to sip on Starbucks's best drinks all throughout the day, meaning you'll be ready for the fireworks no matter what time they start. We suggest snagging this cup soon, because if last time was any indicator, these will go fast. Until then, we'll cheers to the most iconic (and magical!) duo of all time, Disney and Starbucks.