How to Play Starbucks's Starland Game
How to Play Starland, Starbucks's Online Game That Could Win You Free Coffee For a Year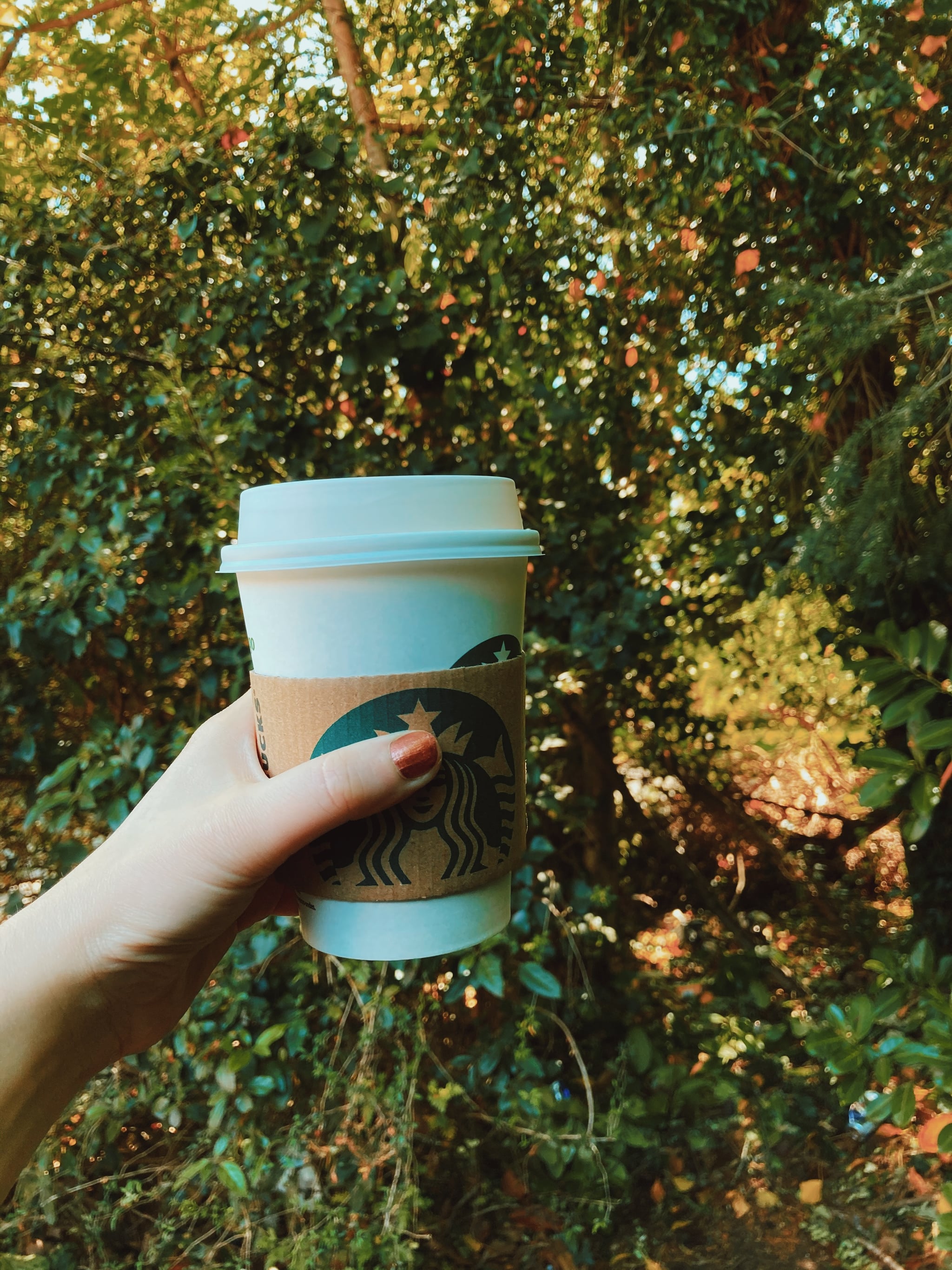 We like space and all, but every coffee lover knows that the best kinds of stars are ones that transform into free caffeine right before your eyes. This magic happens weekly for Starbucks Rewards members, as stars earned on purchases can later be redeemed for pastries, coffee, or even merchandise. (You know Lorelai Gilmore would totally be a member if they had a Starbucks in Stars Hollow.) But right now, drinking coffee could be a lot more rewarding, as Starbucks recently released their Starbucks Rewards Starland game, available now through Oct. 28. And one thing we feel we need to stress? It's so fun!
This is the company's first time offering an augmented reality game, which, in addition to being addicting (much like coffee), is also aesthetically pleasing. The game can be played on the app or online, and all you have to do is simply use your finger or computer mouse to drag your phone, tablet, or computer screens to see all the glittering stars surrounding them. Choose one, and it will reveal if you've won an instant prize or a raffle ticket to a bigger prize.
Starbucks Rewards Starland is giving away more than 2.4 million instant prizes, including $10 Starbucks gift cards, 50 percent off seasonal beverages or handcrafted espresso beverages (yes, this includes the pumpkin spice latte), free brewed coffees or handcrafted espresso beverages, free bakery items, triple stars for a month (six stars for every $1 you spend with your app), 25 stars for every mobile order and pay purchase for a month, 150 stars, 50 stars, 25 stars, and 10 stars. Long story short: that's a lot of free stuff!
If you don't win any of the instant prizes, you'll get a raffle ticket instead. Unlike earlier Starbucks games, where you just automatically got entered for a specific prize, Starbucks Rewards Starland is letting you choose which grand prize you want to try to win. Fifty people will win free handcrafted drinks for a year (or 365 drinks), 50 people will win free handcrafted drinks and breakfast for six months, 300 people will win triple stars for a year, 100 people will win 15,000 bonus stars, and 100 people will win a $500 Starbucks gift card.
Ready to play? First, make sure you're a Starbucks Reward member (it's easy to sign up if you aren't). Then, log onto this website. From there, you can earn plays by making a qualified purchase with your Starbucks Rewards card or linked payment method, or by scanning your Starbucks app before you checkout. If you scroll to the bottom of the page, you can also enter without making a purchase — you'll just need to fill out a form and then Starbucks will email you a link to play. Each person can get up to two plays per day.
If you like free coffee (duh!), easy-to-play games, and chasing (virtual) stars, then Starland is definitely for you.