Season 11 of The Great British Baking Show Is Coming!
When Will Season 11 of The Great British Baking Show Premiere? The Wait Is (Hopefully) Almost Over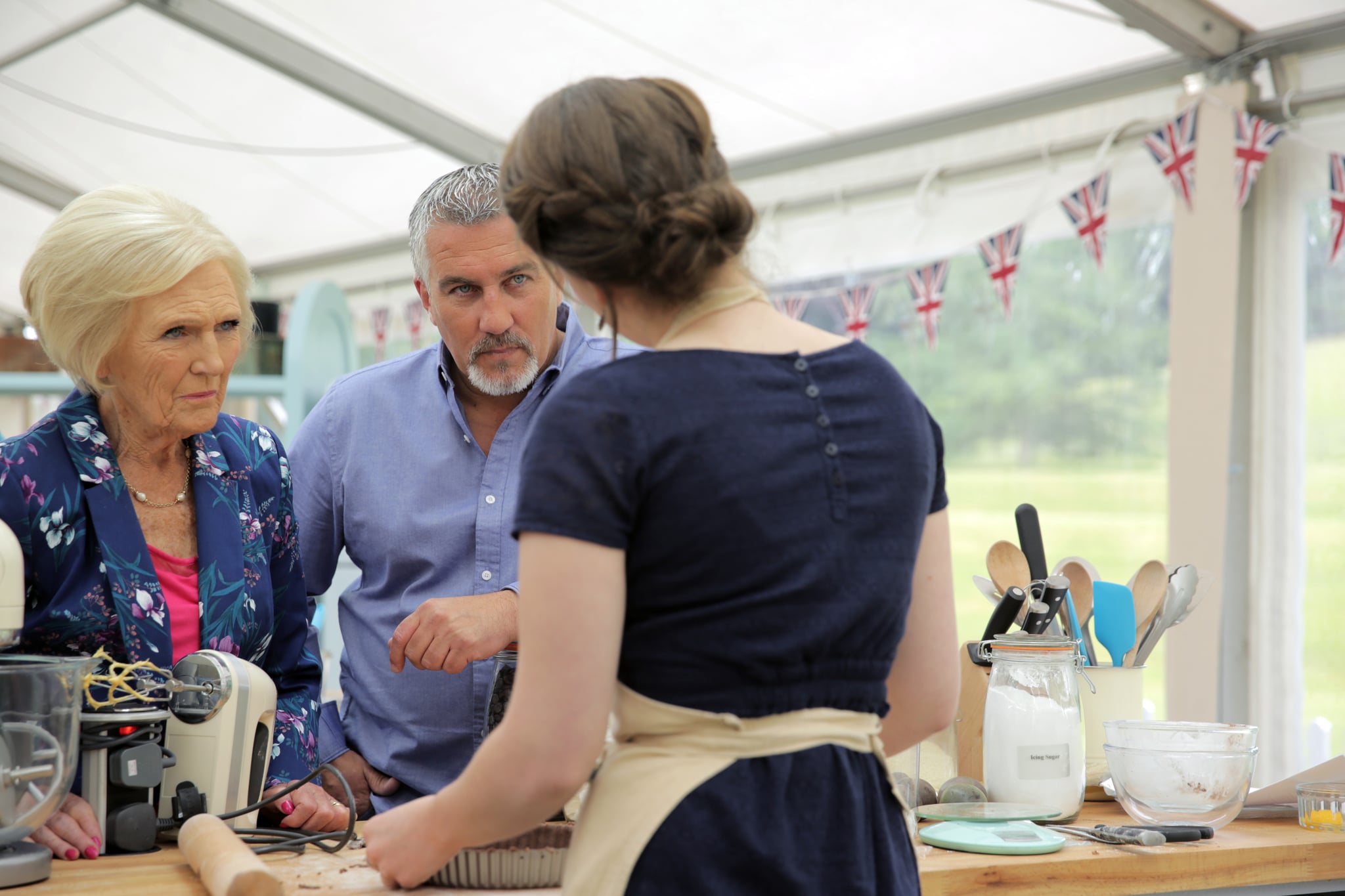 If you're looking for a reality competition show that's entertaining, fast-paced, and unfailingly polite, then you'll want to tune in to The Great British Baking Show. Every season, a new crop of talented amateur bakers face off in a 10-week competition, taking on challenges and whipping up desserts until only one baker is left standing. As each new season usually begins airing in the UK on the last Tuesday in August (season 10, for instance, debuted on Aug. 27, 2019), fans are wondering when they can expect to see season 11. Unfortunately, due to the coronavirus (COVID-19) pandemic, we'll have to wait a little longer this year.
The Channel 4 series was supposed to start filming in April 2020, but Love Productions made the decision in March to delay production for the safety of the presenters, bakers, and crew. "We continue to monitor the situation and follow the advice of Public Health England and we will delay filming on Bake Off until it is safe to proceed," a spokesperson for Love Productions said at the time. Though it wasn't clear at the time whether this would delay its premiere, that delay became inevitable as time went on.
In July 2020, Deadline reported that The Great British Baking Show resumed production in early July, and — according to Love Productions' parent company, Sky Studios — the series will likely make its debut before the end of 2020. And since every episode of season 10 (which, on Netflix, was broadcast as collection 7) was made available in US three days after it originally aired in the UK, that will likely be the case with season 11 (or collection 8). Sky Studios CEO Gary Davey also assured fans that filming is "going very well," so hopefully, season 11 will be well worth the wait!