DIY Kitchen Backsplashes
5 Inexpensive Items That Make For Gorgeous Kitchen Backsplashes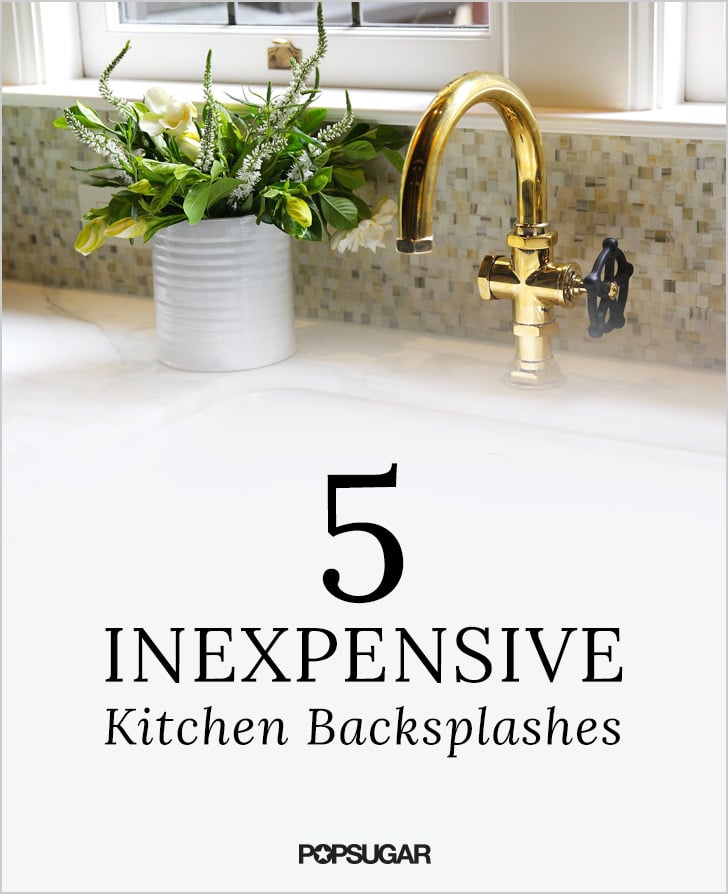 The backsplash is by far the most fun design decision during a kitchen redesign — so why settle for standard tiles or stone? Instead, turn an everyday collection into an unexpected backsplash display. The design secret here is the multiples: when small graphic items are arranged side by side, the result is a surprisingly cohesive, curated look. The best part? Not only will a DIY backsplash elevate you to Pinterest goddess status, but employing everyday items (instead of expensive marble or tiles) will save you money, too. Win-win? We think so.
Read on for our favourite DIY kitchen backsplash ideas, and be sure to ask your local hardware shop for installation tips before trying it at home.
Wine Corks
Memorialise your favorite Merlot by adhering the corks to a wet bar's backsplash in alternating horizontal and vertical pairs. Use the DIY project as an excuse to drink more vino (we won't tell anyone), or simply purchase used wine corks online. They're easy to find and usually very inexpensive.
Dominoes
Get your kitchen's game face on with dominoes. The classic black and white game pieces add a decidedly sophisticated touch when arranged in rows. Complement the look with the latest kitchen trend: dark grey cabinets and warm brass hardware.
Bottle Caps
Bottle caps, which look like colourful penny tile from afar, are right at home in the kitchen. Choose a colour theme — only blue bottle caps, for example — or include all hues for the ultimate vibrant look. Enlist friends to collect, or buy bottle caps in bulk from Etsy sellers, like TorBearNC.
Coasters
Bar and restaurant coasters or beermats, bursting with fun fonts and graphic treatments, are an inexpensive way to replicate the look of ceramic tiles but with an unexpected twist. Make a point to collect the coasters during travels, and you'll create a memory-filled scrapbook for your walls. Simply arrange the coasters as if you would square tiles and then cover them with a large glass plate for protection against cooking oils.
Plates
Channel your inner Antoni Gaudí and design a mosaic backsplash using smashed dinner plates and platters. Vintage varieties are a dime a dozen at antique stores and flea markets, usually costing a mere few dollars each. Pile the dinnerware in a cloth bag (to avoid flying pieces) before breaking them with a hammer. Then glue the roughly one-inch pieces to your walls in a pattern or at random.
Image Source: POPSUGAR Photography / Grace Hitchcock