George at Asda Rainbow Cutlery
This Insanely Instagrammable Rainbow Cutlery Is Back in Stock
As POPSUGAR editors, we independently select and write about stuff we love and think you'll like too. If you buy a product we have recommended, we may receive affiliate commission, which in turn supports our work.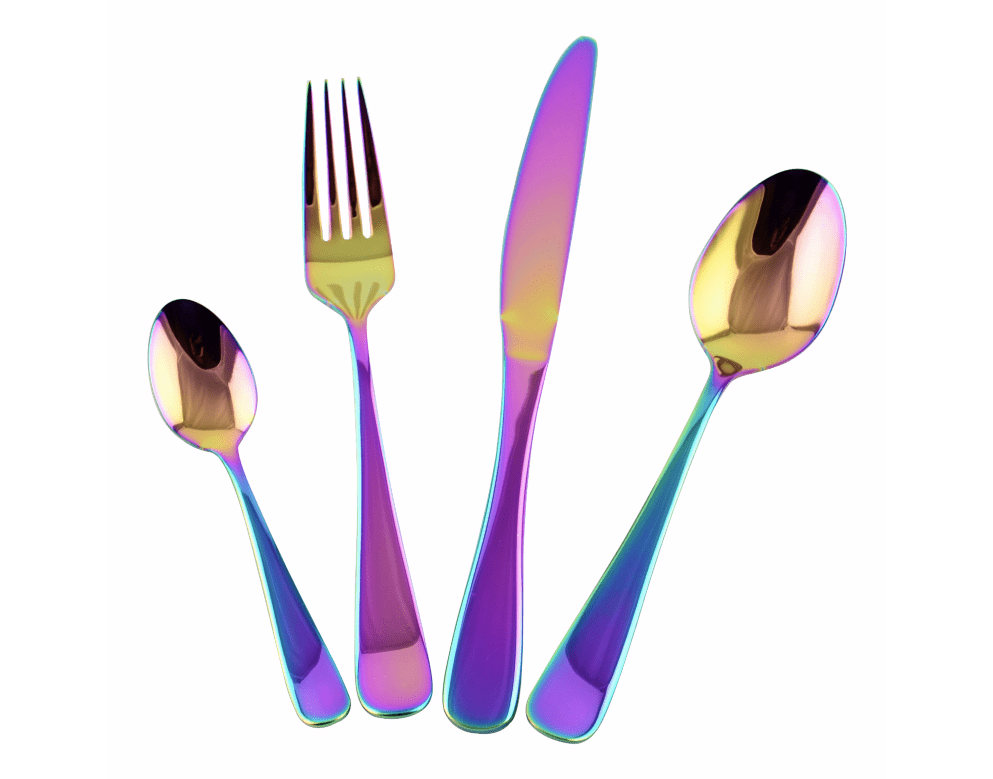 You thought the trend for putting a unicorn spin on everything was dying down? Oh no, my friends! Knives and forks are the latest to get the millennial makeover, and this amazing iridescent rainbow cutlery is the result. Unsurprisingly, when it first hit the shelves at Asda, the £25 set sold out, and it quickly became an Instagram favourite, elevating those #dinner snaps to new heights.
But the good news is it's back in stock, and you can now give your own dining table a touch of whimsical flair. Whether you're looking to get the kids excited about mealtimes or you're a big kid yourself, this is definitely going to make every meal a talking point. Shop the 16-Piece Iridescent Cutlery Set (£25) while you still can . . . we have a feeling it'll sell out just as quickly this time around.