How to Care For a Velvet Sofa
Here's What You Need to Know Before You Buy That Velvet Sofa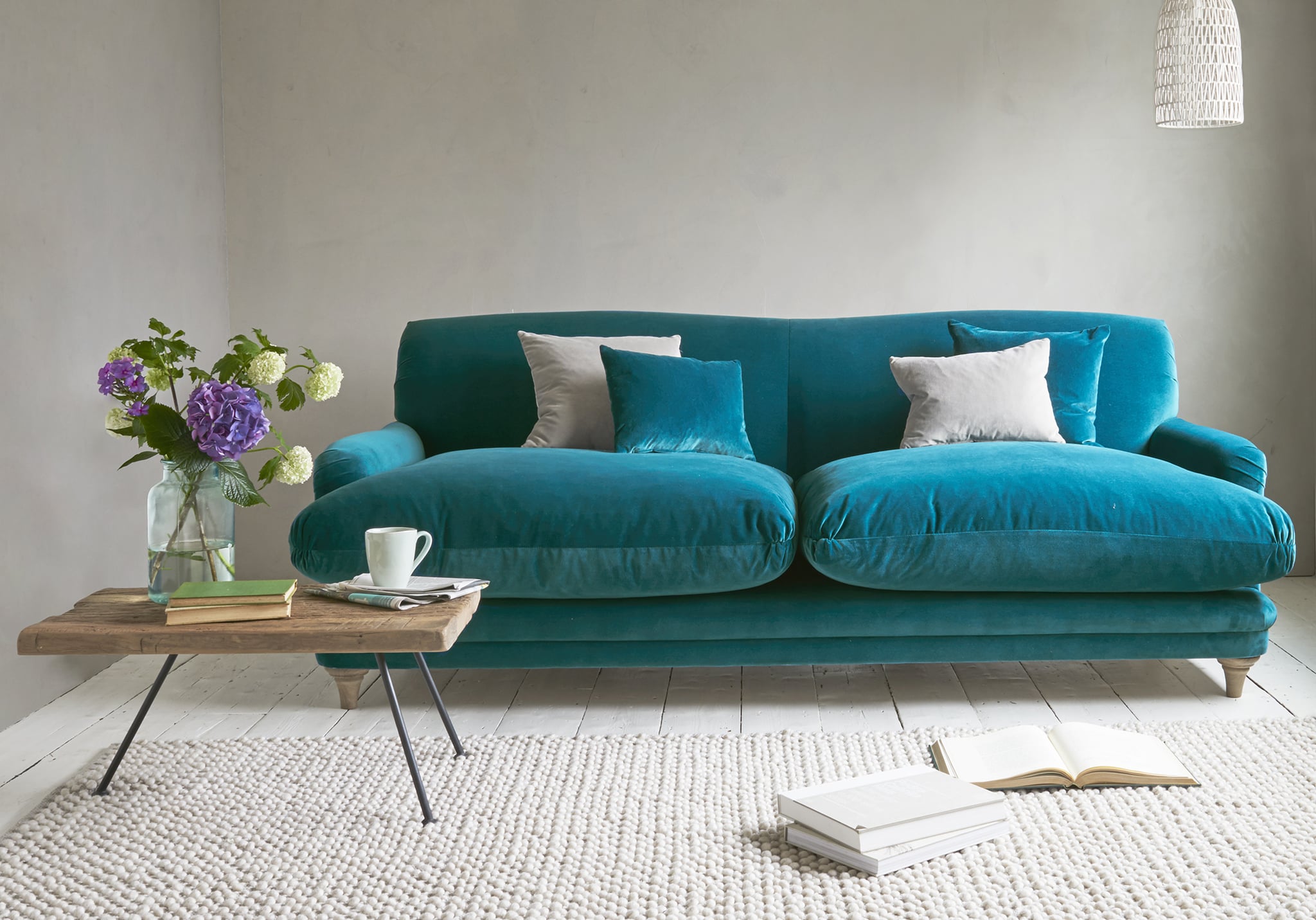 Image Source: Courtesy of Loaf
They're everywhere on Pinterest and Instagram, and you've finally convinced your significant other to invest in the pink velvet sofa of your dreams. But before you click on that "buy" button, know that there are a few things to take into consideration when it comes to this gorgeous fabric. From how to care for velvet to what kind of velvet you should choose, here's everything you need to know about the stylish material.
So, What Is Velvet Exactly?
As explained by the team at Graham & Green in their velvet care guide, the term "velvet" actually refers to the weave, not the fabric itself — silk, cotton, and synthetics are materials commonly used to make velvet. Woven on a specialist loom, the fabric then creates a short, dense pile, which contributes to the distinctive look and feel of velvet.
Ever-Changing Material
If you're a perfectionist, then I'm afraid that velvet might not be for you. The look, colour, and texture of the fabric are ever-changing, depending on the direction the velvet is brushed, the lighting, and the wear. Over the years, it might become crushed and lose its sheen, which means that regular care will be required to maintain its look and feel.
Prone to Marking
It's also worth noting that velvet is prone to marking. That being said, it shouldn't scare you as, according to the team at Loaf, removing pressure marks is actually quite easy: all you'll have to do is gently steam the area and brush the velvet with a soft brush.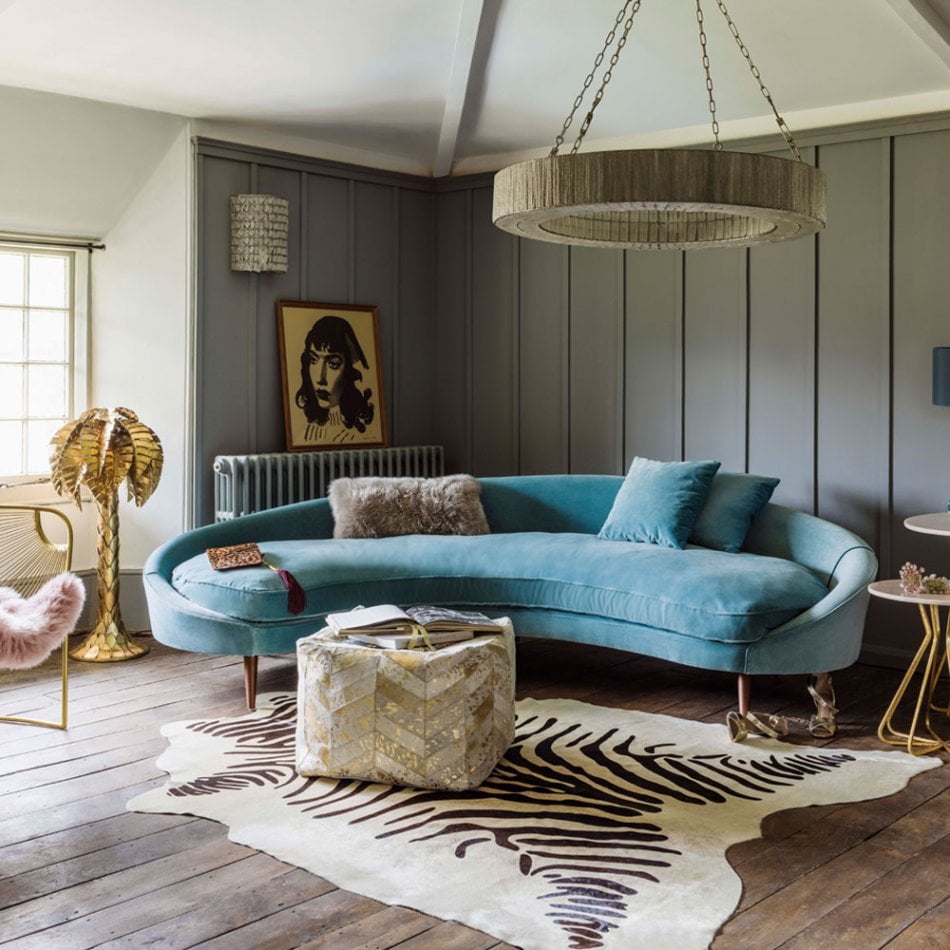 Image Source: Courtesy of Graham & Green
Weekly Care
"When using velvet, you will see movement and wear of the pile due to the delicate weave," explains the Graham & Green team. Prolonged use without regular care will unfortunately continue to crush the velvet and mute its natural sheen, which is why they recommend following this one simple rule: gently vacuuming or brushing once a week to reverse any wear and maintain the textured pile.
Spills and Stains
Dry cleaning is recommended for big slips and stains, so removable covers are always a good shout. If you decided to let a professional take care of your velvet, just make sure that they have expert knowledge so that it's returned in the best condition possible.
When it comes to spills, know that water and liquids can easily stain velvet, which means that they will need to be dealt with quickly. The best way to do so, according to the team at Graham & Green, is to "soft blot with a dry cloth, taking care to avoid rubbing and putting pressure on the fabric. Once you've blotted the surface, use a hairdryer at a safe distance to lightly dry the area to avoid marking, and finish by brushing the pile to avoid matting."
Revitalisation
If you find that your velvet has lost its sheen, don't panic. Try using a steamer on the reverse to fluff up the fibres, and when you brush the fabric, simply ensure that you're following the same direction to keep the pile looking uniform.
The Different Types of Velvet
Know that certain brands have different types of velvet. Loaf, for example, has what it calls "clever velvet," which is superdurable, spill resistant, and doesn't mark. And if you want to try it before you buy it, you can even order free fabric samples to be delivered to your home.