The Ikea Frakta Bag Is Getting a Makeover
This Iconic Ikea Item Is Getting a Makeover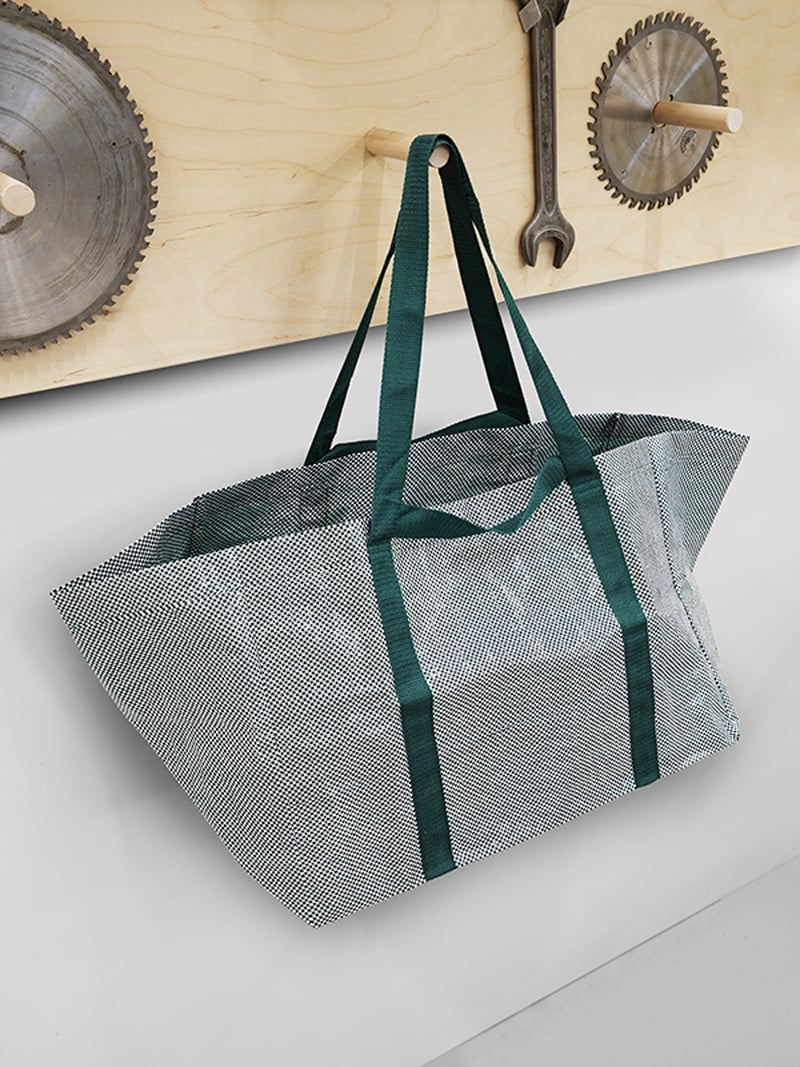 There are many Ikea products that have reached icon status since the Scandinavian home retailer was founded in 1943, but perhaps the most immediately recognisable — if not the most prevalent — is the oversize blue Frakta shopping bag. With its logoed handles, spacious waterproof body, and flat-folding design, the staple can be seen swinging from shoppers' shoulders around the globe, holding everything from laundry to food shopping, toys to plants. Well, all that is about to change — kind of.
At Ikea's annual Democratic Design Days summit held at its Almhult, Sweden, headquarters, the megastore announced a design collaboration with cult Danish decor brand Hay – if you've checked out their New York pop-up shop in the MoMA, then you're already obsessed with the midcentury modern meets contemporary label. At the forefront of the upcoming Ikea x Hay collection is an overhauled Frakta shopping bag.
Instead of bright blue, the iconic shopping bag will be awash in a chic check print of white and dark, earthy green (the hue borders between olive and hunter). The Frakta's aesthetic makeover lends it a sophistication usually reserved for much pricier bags, while its function remains as boundless as always.
The 70-piece Hay collection isn't due to hit stores until 2017, but samples of the updated Frakta were the hottest commodities at the summit, where attendees elbowed each other out of the way to reach the bag giveaway pile, and security guards strictly enforced the one-per-person rule.