Man Gets Testicle Stuck in Ikea Stool
You'll LOL When You Hear What This Man Said About Getting His Testicle Trapped in an Ikea Stool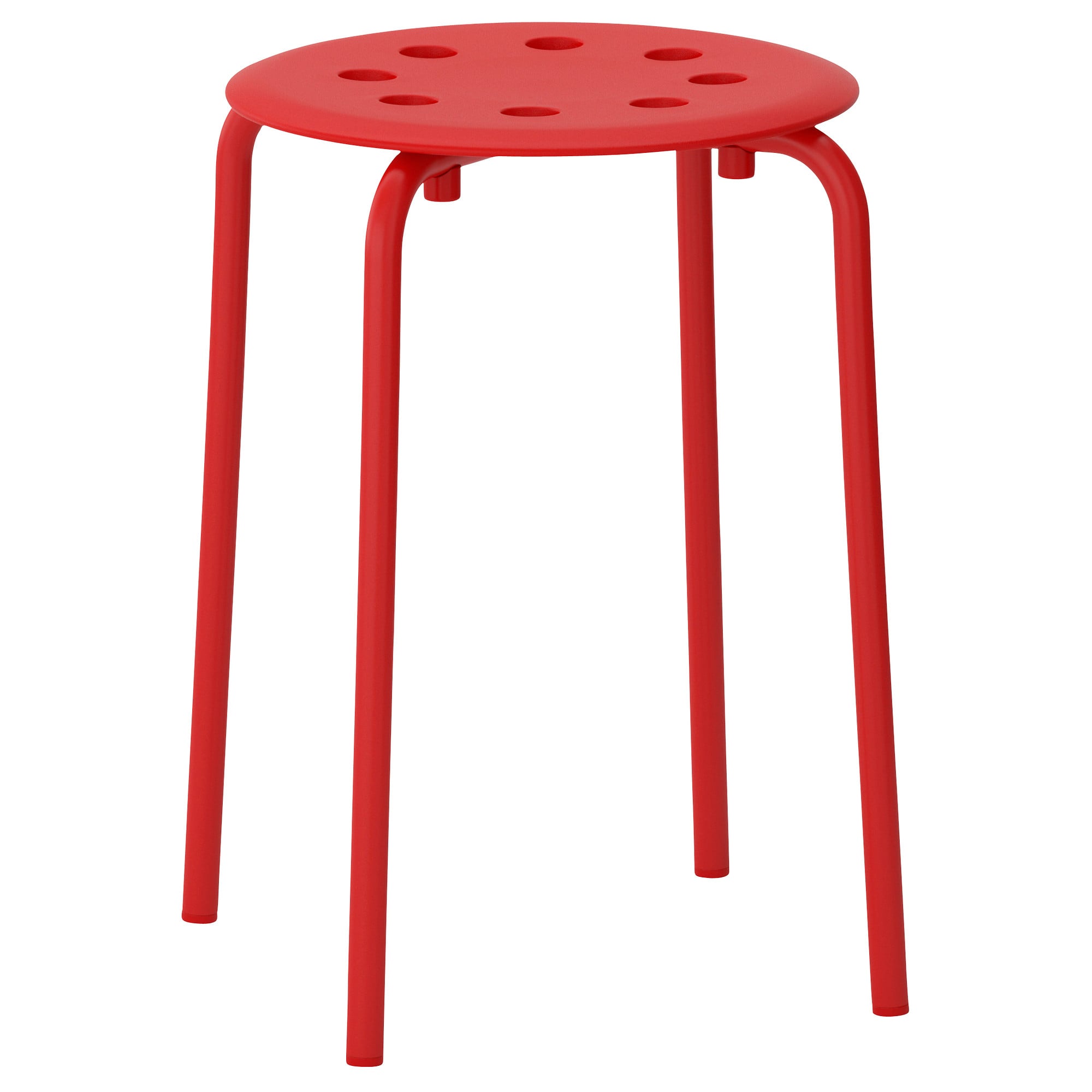 Normally, getting a testicle trapped would be a medical emergency, not reason for laughter — but it's hard not to LOL when reading Norwegian photographer Claus Jorstad's account of testes trauma (especially since it ends well).
After a knee injury made it hard to stand while showering, Claus decided to try bringing an Ikea Marius stool into the shower with him. He was sitting on said stool when he claimed one of his testicles slipped into a round cutout on the seat. The heat from the shower made his testicles swell, and before he knew what was happening, he was trapped. "Sitting there and noticing the accident, I bent down to see what the f*** happened, I realised the little nutter has got stuck," Claus told Daily Mail.
Unsure of what to do, he said he stayed seated, stuck, until the hot water ran out and began running cold. He described the experience to Daily Mail: "I started freezing. The water got cold. Even more cold than my mother-in-law's smile when I married her daughter." In desperation, he said he reached for the nearby hair dryer to blow heat on himself (risking electrocution), and as he reached up to get it, he realized that the testicle was free. It seemed the cold water had caused the swelling to subside, making it small enough to slip back out through the stool's hole.
Claus shared the incident on Ikea's Facebook page to warn others about the dangers of the stool. In response, an Ikea staffer wrote back, "Hey Claus. We recommend that you take the stool out of the shower... or that you sit on it with the right uniform on and in the right setting." The story went viral from there, but Claus isn't at all embarrassed by the attention. He's even sharing all the coverage it's getting on his personal Facebook page!
So do you buy his cautionary tale? We were a bit skeptical, and as it turned out, we were right to be. Upon further questioning, he admitted that part of the story was a lie. "What is true and less true I won't go into here," he told Altaposten. It seems he realised the potential for a testicle to get stuck but didn't actually find his own trapped. Ikea-loving men everywhere are breathing a sigh of relief.